Prague has a natural, magical draw that attracts millions of tourists every year, having an image of a fairytale like kingdom. However, there is so much about this medieval city that first-time visitors like you may never know or even find out.
From unusual experience to mind-blowing legends, here are the weird but interesting facts that will make you fall in love even more with Prague.
1. You can find the largest castle in the world in Prague.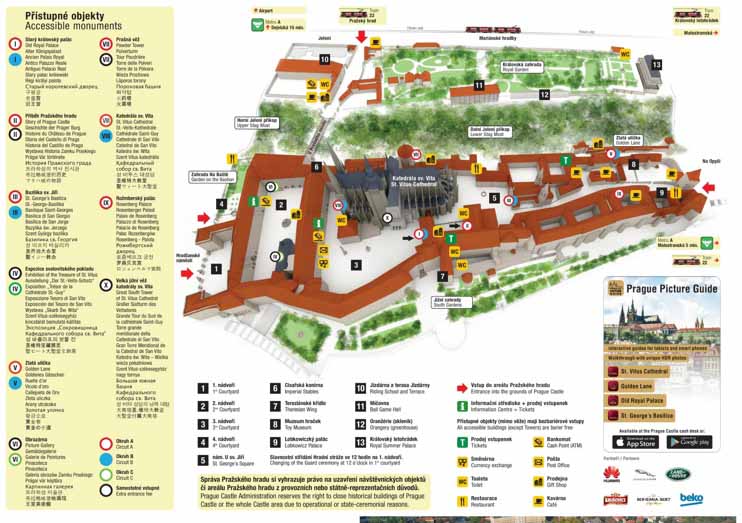 Prague Castlecovers more than an impressive 750,000 square feet and is home to the stunning St. Vitus Cathedral, St. George's Basilica, royal palaces and gorgeous ornamental gardens. It breaks all your idea and imagination of a castle and can be even considered more as a little city on its own.
2. The numerical carving on Charles Bridge.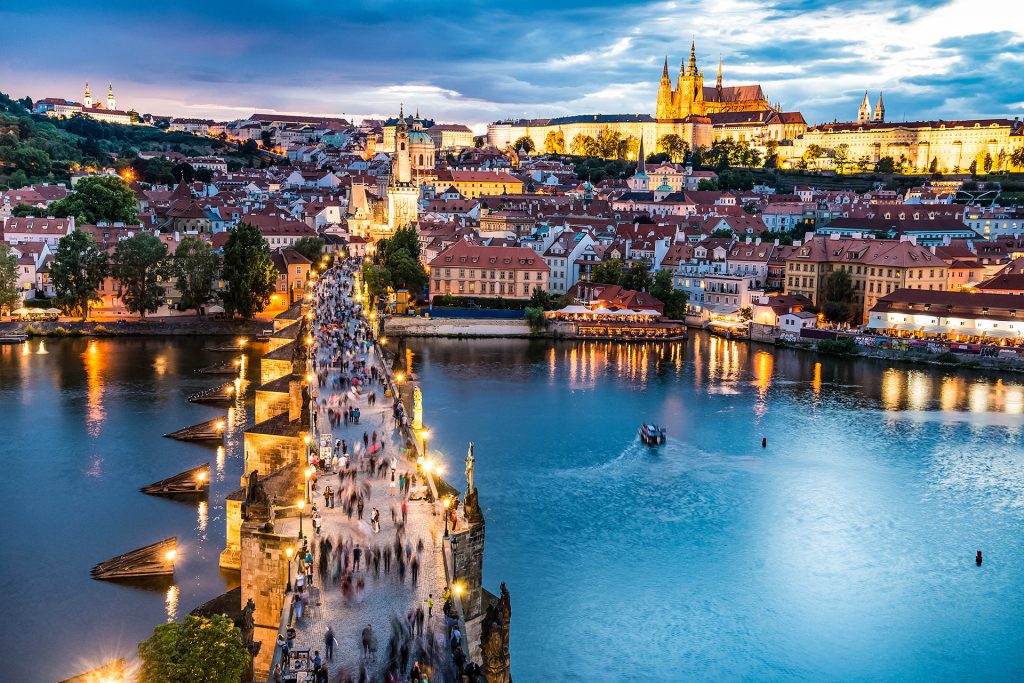 Former Czech king, Charles IV, actually laid the first stone of the bridge at precisely 5.31am on July 9, 1357.
Being a superstitious man, the king was super engrossed in astrology and numerology that he chose this date because of its written form.As he believed it would be good fortune if he arranged the numbers symmetrically: 1-3-5-7-9-7-5-3-1. (year, day, month, time).
3. The Jewish Quarter of Prague was not demolished in World War II.
As contradicting as it is, according to legend, Hitler actually planned to preserve Prague's Jewish Quarter as part of his retirement plan. Even though he was the former Nazi leader, he wanted to make the area into a museum in memory of the "extinguished race".
4. A graffiti wall devoted to John Lennon.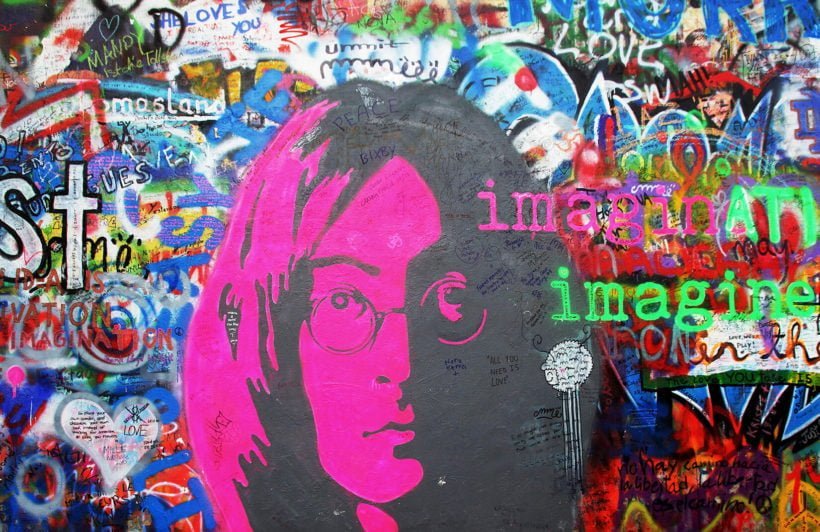 Ever since after the murder of John Lennon in 1980, the wall opposite of the French Embassy in Prague has been covered with quotes, images and lyrics from his songs. Even though it has been repainted numerous times, but the wall still ends up being filled with graffiti related to John Lennon, hence, it's been known as the John Lennon Wall until today.
However, John Lennon has never actually ever visited Prague!
5. There's a replica of the Astronomical Clock in Asia.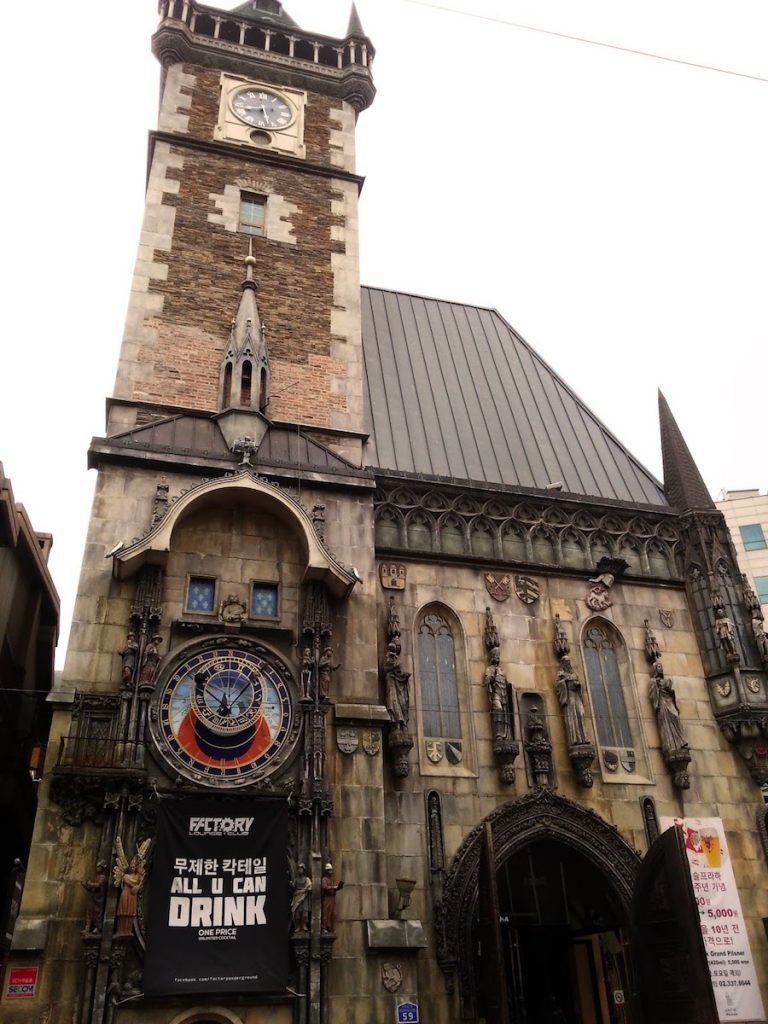 Everyone knows about the Prague Astronomical Clock, being the great treasure of the city. But do you know that there is actually a replica in Hongdae, the busiest region in Seoul, South Korea?
It's called Castle Praha, which is actually a Czech brewery and restaurant. It was created by Koreans to look just like the Old Town Square Tower of Prague along with the Astronomical Clock.
6. The narrowest street in Prague is barely 50 cm (20 inches) wide.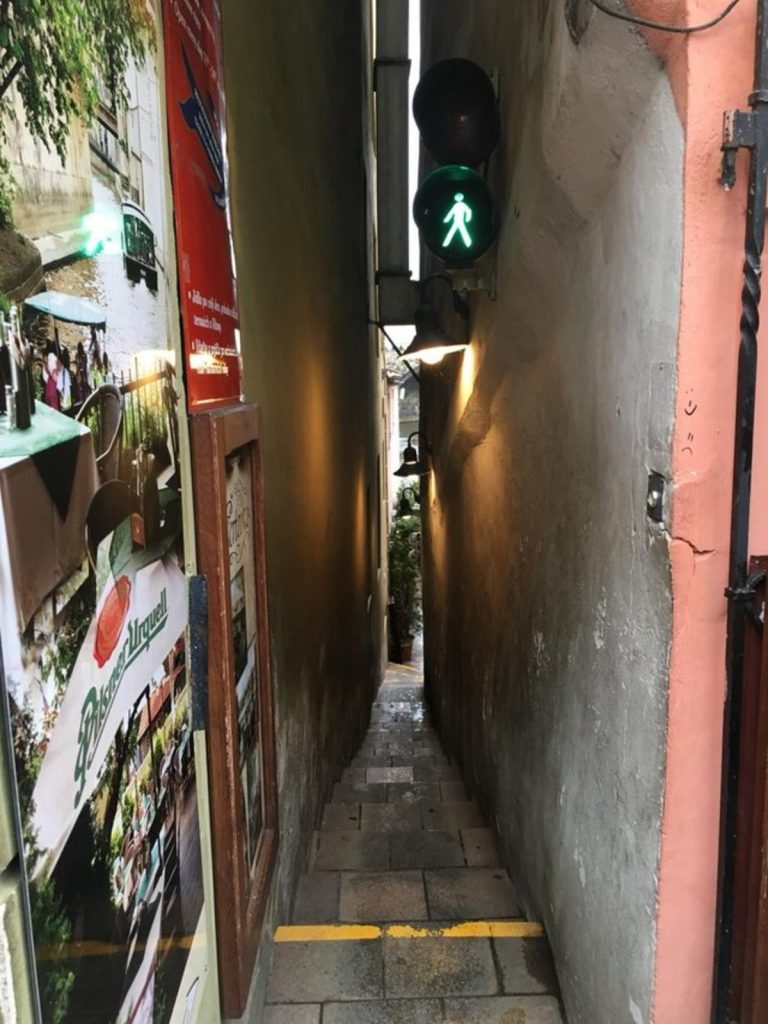 The more fascinating sight about it is that, there is a dedicated traffic light for this street! Since the street is so narrow, the traffic light is used to prevent pedestrians from meeting in the middle and wonder how do they get past each other due to the space constraint. You can locate it somewhere close to the Charles Bridge.
7. Beer is definitely a national sport in Prague.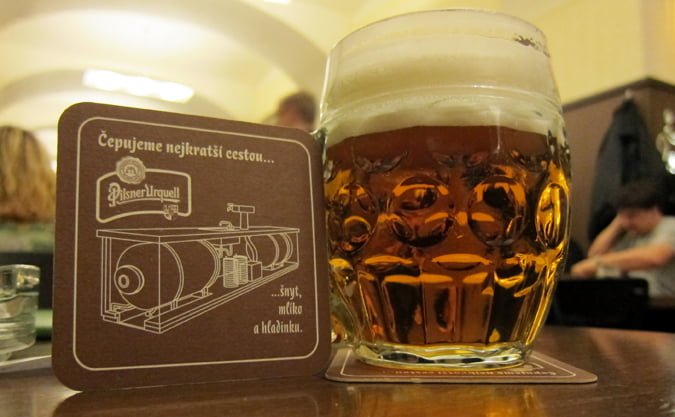 Quite expected since Prague is the home of Pilsner, the locals actually drink more beer per capita than any other nation in the world. In case you are curious about how much it goes up to, in average, each of them actually consumes up to roughly 155 litres of beer per year!
8. Beer Spa.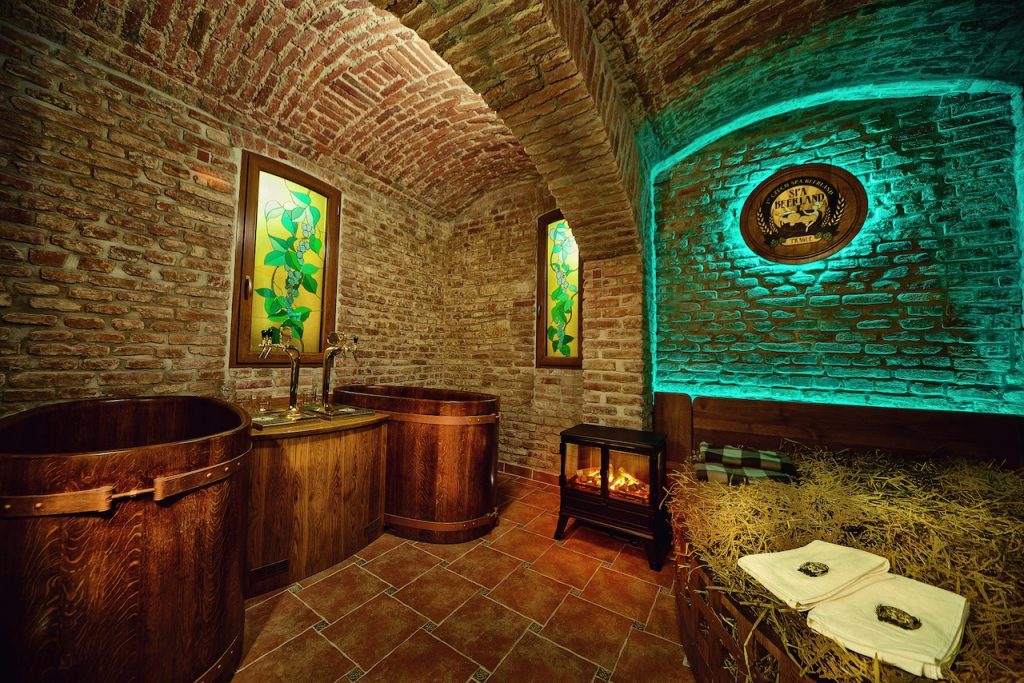 As if drinking it isn't enough, what's even more mind-blowing about the beer culture there is practically soaking yourself in it. Not only can you indulge in the wonders of their beer, but also bathe in it (from a separate barrel of course)!
Apparently the high hop oil content in the beer helps to open up your pores and gives you a great natural glow after bathing in it. It is also said to help with improving immunity, stimulate metabolism and ease stress. Who knew that having a beer bath can be so rejuvenating!
9. The man hanging out is just a sculpture!!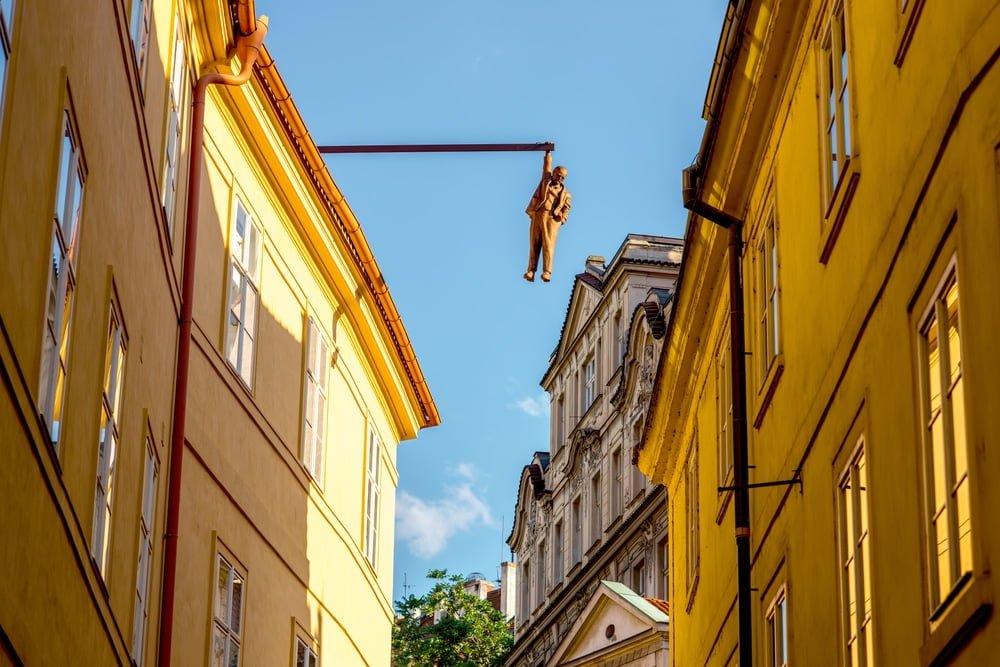 Prague is known for having many unusual sculptures – but this particular sculpture has always been mistaken for a real man's suicide attempt.
The sculpture of the hanging man actually represents the Austrian neurologist Sigmund Freud and can be found in Old Town Prague. He actually suffered from a number of phobias and one of it will be the fear of his own death, which brings about the creation of this unique sculpture.
10. Zizkov Television Tower = one of the ugliest building in the world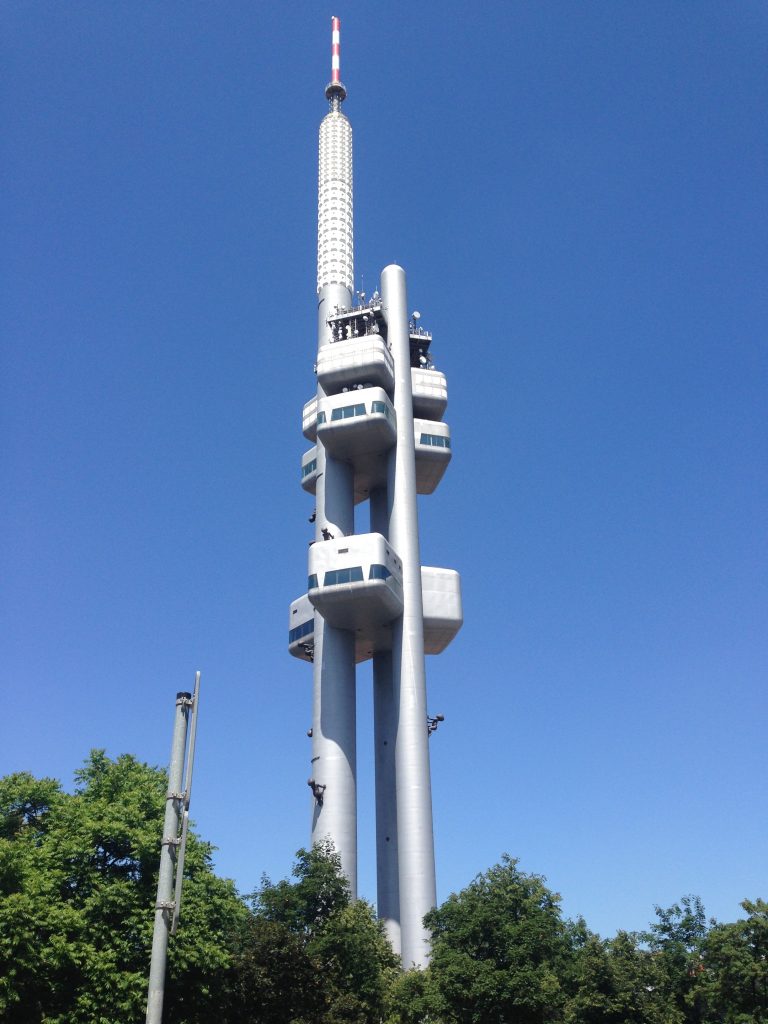 A lot of locals hate the Zizkov Tower mainly for disrupting Prague's medieval skyline due to its appearance as a very tall, grey structure that looks like it's about to take off.
As an attempt to beautify the building, famed artist David Cerny was hired in 2000 to install ten giant babies crawling up and down the tower's pillars. Which doesn't seems as a successful attempt to me, but oh wells, it does provide some interesting photos to feed the internet.
However, since it is the tallest building in Prague, you will be able to get a spectacular view from the top of the building. I will highly recommend having a fine dining meal at the tower as it's one of the most romantic and impressive dining experience in Prague.
If a meal isn't enough, you can also bring the love of your life up a flight of stairs in the restaurant and stay in the 1-room hotel which provides the most romantic and luxurious staying experience. Imagine waking up to the sunrise view, it will definitely leave an impression that time can never erase for the both of you.
Related Post: Horror Wedding Story for Couple Destination Pre Wedding Photoshoot
Various Topics With Regards To Wedding & Travel in Prague
Related Post: FAQ About Overseas Pre Wedding Photoshoot
Related Post: 10 Things to look out for in Overseas Pre Wedding photoshoot
Contact Us Here for your Czech Republic – Prague Dream Wedding Enquiry!
Testimonial from our Past Overseas Pre Wedding Photoshoot Couple
Taiwan Pre Wedding Photoshoot Couple Review
Bali Pre Wedding Photoshoot Couple Review

Santorini Pre Wedding Photoshoot Couple Review

London Pre Wedding Photography Couple Review

Singapore Pre Wedding Photoshoot by a Japanese Couple Review

Be one of them Contact Us Here for your Destination Dream Wedding Photography!
Related Wedding Services
Be one of them Contact Us Here for your Destination Dream Wedding Photography!