When Two Wedding Gowns is Better than One
Every bride has their own dream wedding dresses, we understand the dilemma of having too much choices but only can choose one wedding dress.
We felt the same way too. With 5 different types of silhouettes, over 100 types of necklines and designs, we understand that it is really a tough decision on saying YES to only 1 dress.
WE HEAR YOU!!! 
NOW you can have not one but TWO wedding gowns on your wedding day!!!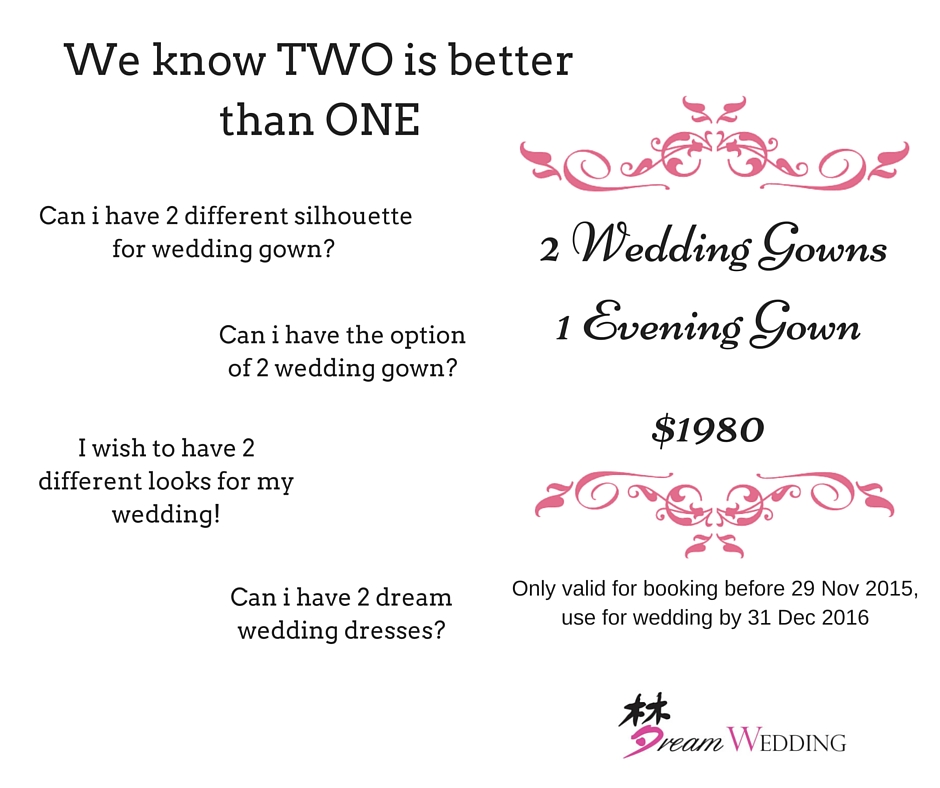 MORE wedding dresses but LESSER cost!!
So why stick to only 1 dress??