The demand for Pre-wedding photography is getting more and more. People are also getting more creative in terms of where they want to have their photoshoot. And you will be surprised that some of the locations chosen can't be quite unique. Wedding photography is a representation of one of the most memorable moments in your life so the process itself can be somewhat long as you will be taking hundreds if not thousands of images.
As for your typical wedding in Singapore, there would be an average of 3 different photo sessions that will need to be covered. Two of which will be fairly generic as they will be wedding ceremony during the day and reception at night. As for the pre-wedding photography session, that is when the couples will definitely have multiple options to look at.
Aquatic
As the name suggest, this will involve pictures being taken near a lake, river or by the seaside. When captured correctly, water makes a great backdrop for any photoshoot scene. Couples who are looking to have a rustic or natural themed wedding photography will find this an ideal setting. The time of the photoshoot should also be paid attention to as you may want to consider having a sunrise or sunset scene at your disposal. Reflections and shadows will also play a big factor in the quality of the photos taken. So make sure your photographer is able to smooth out all these details.
City
Having a photoshoot within the city can be a challenging occasion as general it can get quite busy within the city. So you will need to make sure that there will not be much traffic in terms of cars and people walking around. The best advice would be to choose the type of architecture you want before hand. If you understand the city in and out, it will be much easier. This also depends on which city you want to have your pre-wedding photography session. Each part of Singapore has a different look and feel altogether, and so does the rest of the world.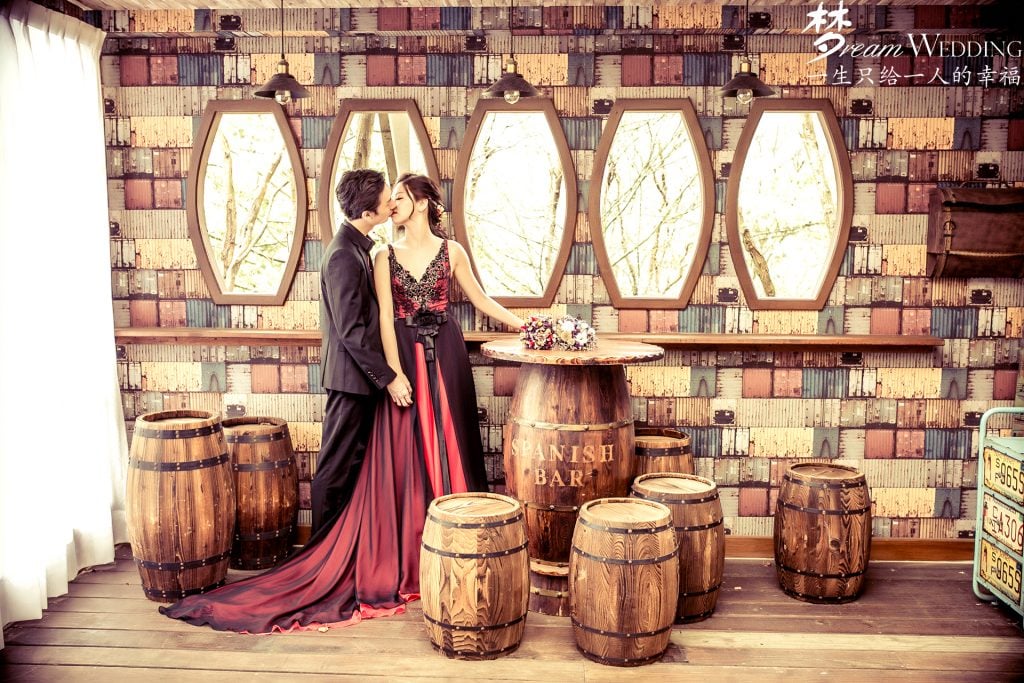 Interior
Instead of focusing on just the outdoors, you may also consider going indoors and there are many different locations to choose from. Museums, art galleries, historical landmarks, and sometimes even temples if you going for a more religious feel. Of course you can't just go into each and every building and start capturing. You will need to plan ahead and seek permission from the building, and only then will you be able to schedule your photoshoot session. Also think about the location and make sure it suits the overall theme of your wedding.
Greenery
Shooting outside for a pre-wedding photoshoot is a very common option. This is because it is considered neutral and there are many different locations to choose from here in Singapore. If you are feeling adventurous, you can schedule a trip up to Malaysia and have your session there. Shooting at a garden is a popular option because it is considered a very romantic occasion. There are many different elements that you can capture with at a garden, or a park. This will then give you an abundant of photo composition choices with different elements.
These are just some of the more common locations for any pre-wedding photography session. This all depends on your budget, time availability and also your style. At the end of the day, plan your session correctly and set your expectations at the right level so that everything will fall into place the way you want it to.