Wedding Wishes for your Friend Wedding Ceremony
Do you have the trouble of writing Wedding Wishes for your friends Wedding Ceremony?
Over the years, we had compiled this short list of Wedding Wishes and we hope it will be helpful to you after you received your wedding invitation!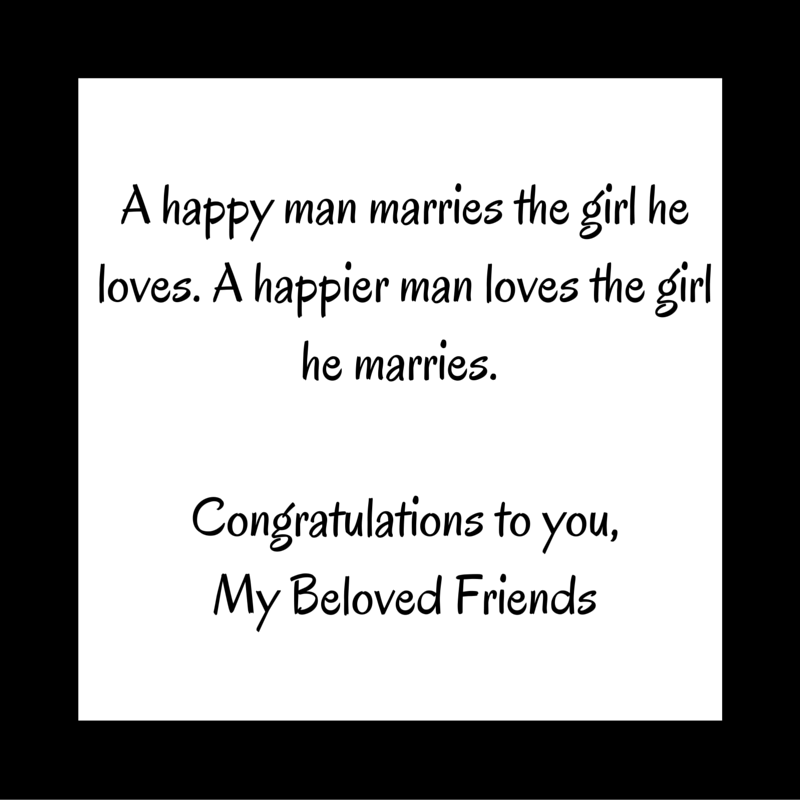 1. A happy man marries the girl he loves. A happier man loves the girl he marries. Congratulations to you, My Beloved Friends!
2. Congratulations to the wonderful two of you!
3. Congratulations on your wedding day and best wishes for a happy life together!
4. Feeling so much joy for the two of you as you join your lives in marriage!
5. If ever two people deserved a sweet, meaningful, joyful wedding day, it's the two of you.
6. Be happy, be grateful, and love each other well!
7. Congratulations, [Groom Name & Bride Name]! It means so much to be a part of your big day!
8. Wishing that you keep falling in love with each other again and again! Have the most wonderful married life ahead! Cheers!
9. Today is a beginning of your new life! Wishing that it is filled with unbounded love and happiness!
10. Wishing this day be the start of the best time of your life. The most heartfelt congratulations to Bride and Groom!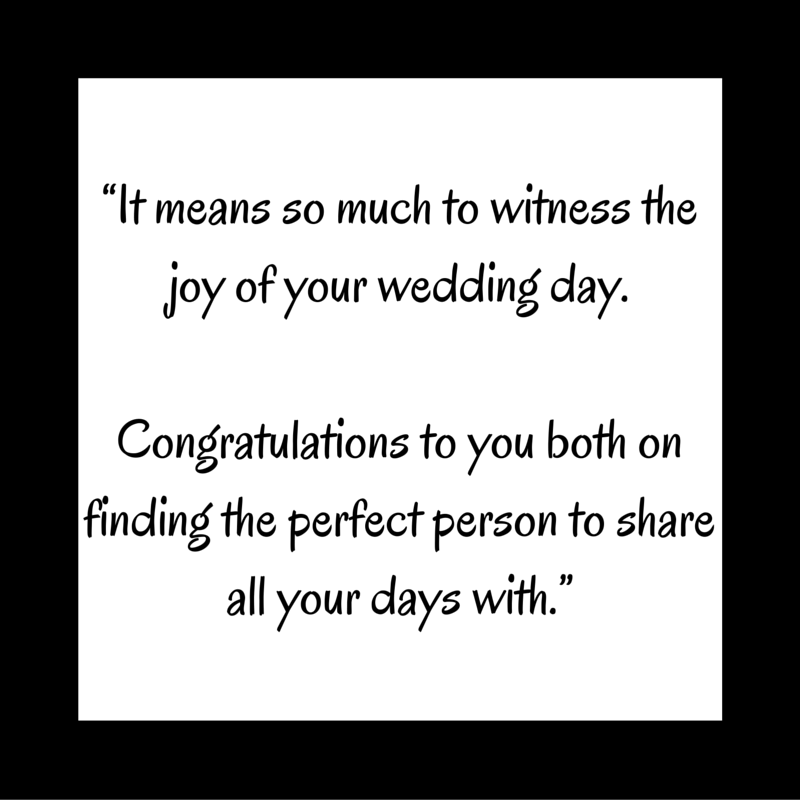 11. It means so much to witness the joy of your wedding day. Congratulations to you both on finding the perfect person to share all your days with.
12. Let the good fortune, love and understanding always stay with you. Happy Wedding, My Dear Friend!
13. A successful marriage needs understanding, forgetting mistakes and falling in love many times, always with the same person!
14. May your married life be fulfilled with laughter and you love and cherish each other forever after! Happy Wedding!
15. Wedding Wishes for my dear friends. I hope you life together will be filled with joy, happiness and lots of love!
16. A Wedding Wishes for 2 special person: Love is best when shared by two. You know that together you are stronger, together you are one. Have a wonderful married life!
17. May your love bloom brighter and your companionship grow sweeter with each passing year. Congratulations on your wedding!
18. Wishing both of you a world of happiness and joy on your wedding day!
19. Through the storms of life, may your love for one another be steadfast and strong. Wishing you joy and happiness on your wedding day! Congratulations!
20. Just a note to say how happy we are for you. Wishing you a lifetime of the greatest joy, love, and happiness. Congratulations to a wonderful couple!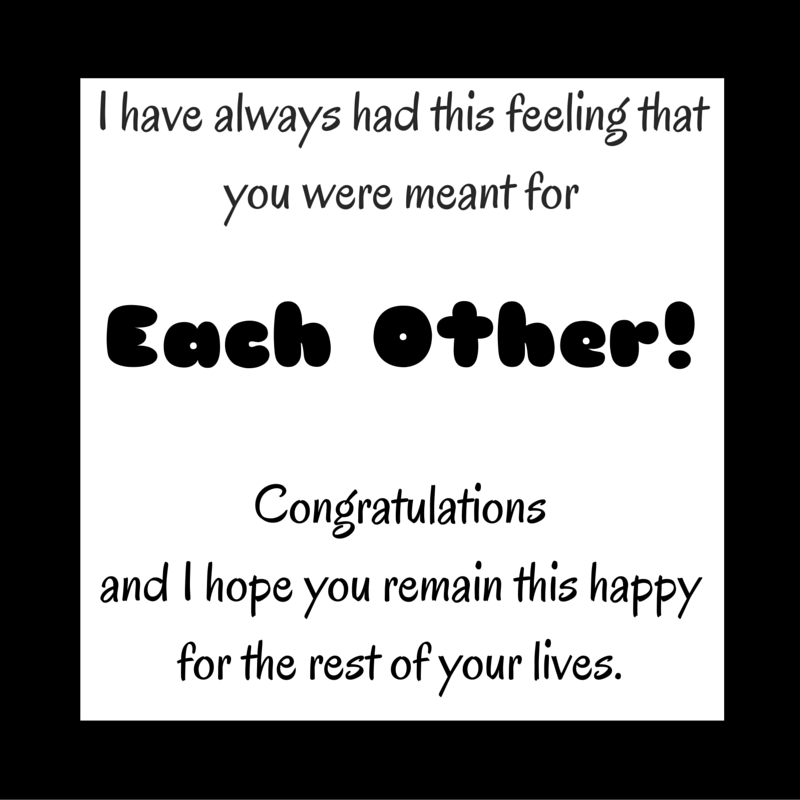 21. I have always had this feeling that you were meant for Each Other! Congratulations and I hope you remain this happy for the rest of your lives!
22. Life a lighthouse on a dark night, may your love for one another always shine brightly! Congratulations on your wedding day!
23. May the years ahead be filled with lasting joy. Congratulations to a couple whose match truly seems made in heaven!
24. Wishing you love… Love in the joys of your wedding today, love in your marriage, each step of the way…
Love in the big things and love in the small, love in all life brings and Love Above All Each Other! Congratulations!
25. May you always feel as close as you do this day. May your lives be graced with good health. May you always find happiness in your home, and may it be a refuge from the storms of life.
May your love grow ever stronger as you share your lives together, and may your future be even more wonderful than you dreamed possible!
26. May the hope and dream of your marriage bloom like a beautiful sunflower. Happy Wedlock!
27. In hope that your life will be filled with peace and joy, we gather together for you and no others. Congratulations!
28. What force brings together this couple and this group? Love. Love of each other and love of life.
29. If true love could be captured in a moment, that moment would be today! Congratulations!
30. The wedding bells that ring today are in celebration of your love for each other. Wishing you a happy wedding and a wonderful life together in the future.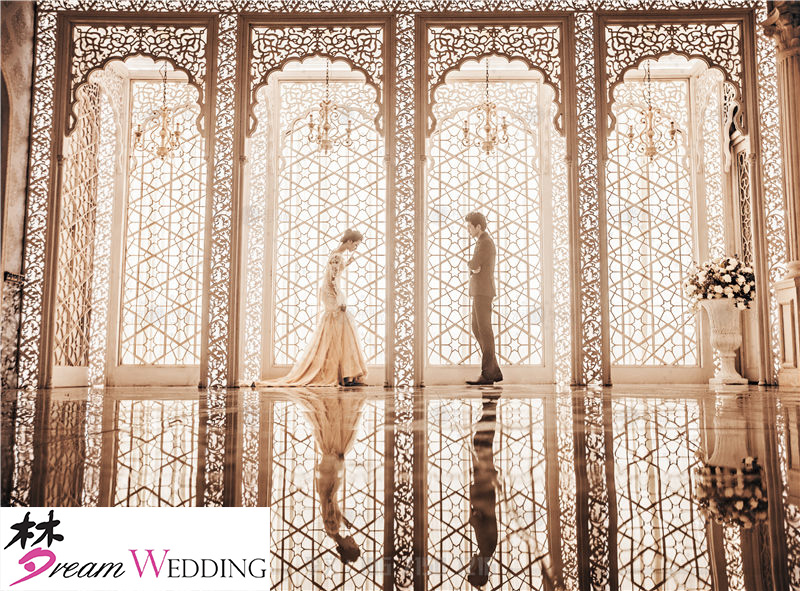 Contact Us Here for Any Questions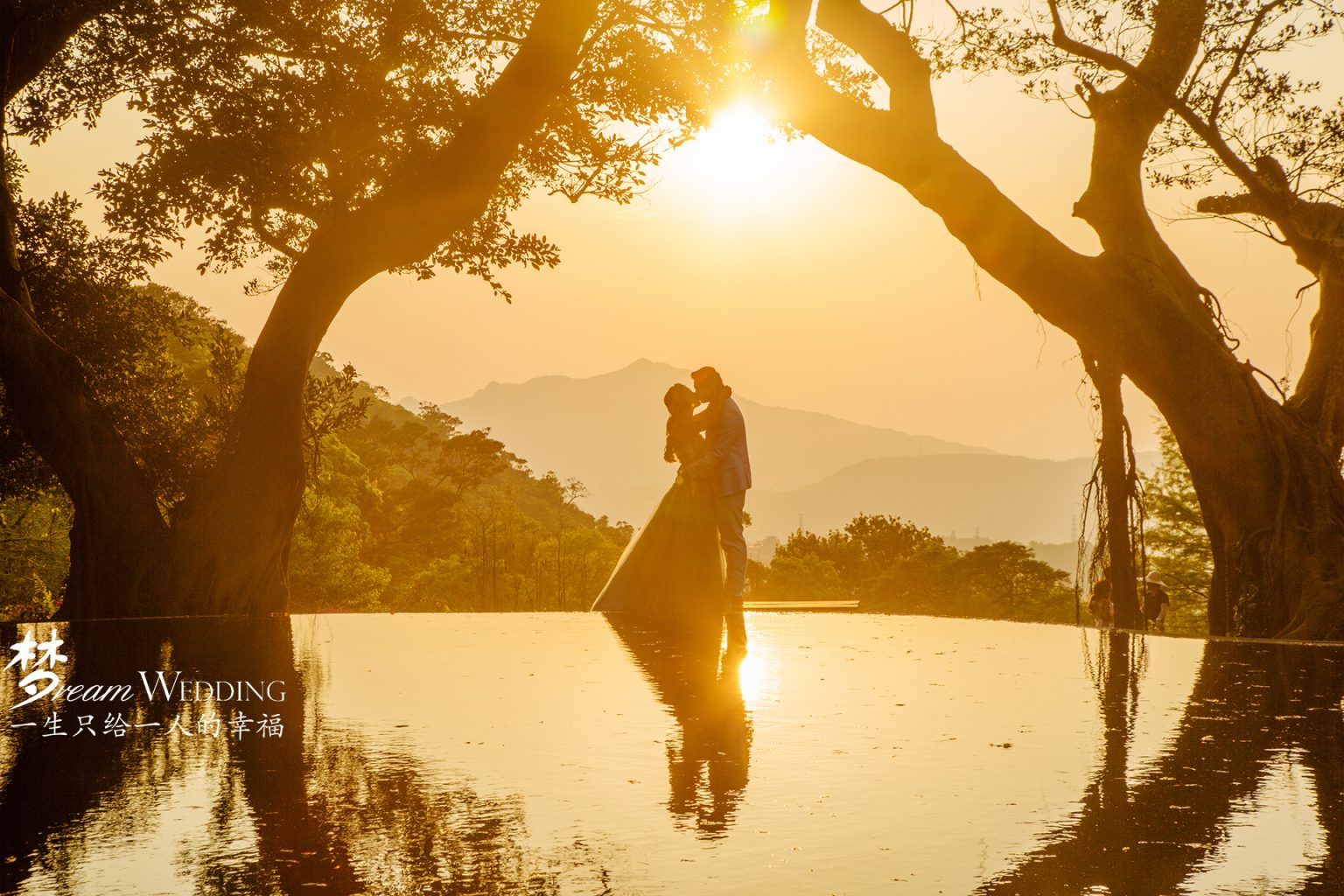 Related Wedding Services