Making our Couple Dream Wedding coming true is really an exciting and wonderful experiences.
Reception Decorations is our area of Focus on this Wedding!
Maximise the effect using the least amount of resources. (Aka Money)
We are going to transform it into a beautiful area for the guest to enjoy themselves.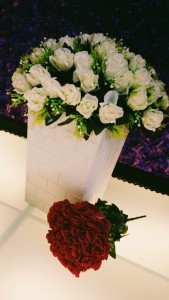 "This picture is what our theme and flowers selections that we will be using for the wedding reception decoration for our lovely couple."
We are all set for the big day after all the sourcing and getting everything ready for the big day over these few months.
P.s. It is hardwork and stressful too. But we really get our enjoyment from the work that we had done. Especially the happy smile on our couple face:)
Do keep a lookout for our final work on this coming weekend via blog and do support us by following us on our Facebook too!
With Love,
Dream Wedding Team