We are in Scoots Airline Inflight Magazine!
As Singapore Overseas Photoshoot Specialist, it make every sense for us to be featured in one of Singapore Most Favourite Airline – Scoots Airline!
Both our organization philosophy is the same in serving the best to our couple and giving the freedom of choice to you!
In the the airline, you can choose to buy seats arrangement, meal, extra baggages and even snooze kits.
While for our bridal, we allow our couple to choose ala carte packages such as Wedding Gown, Pre Wedding Photography, Bridal Make Up Services, Wedding Planning or any wedding related services.
We believe in empowering our couple to make a choice based on their preferences and their ideal for their Dream Wedding.
We see ourselves as a bridge from "Yes, I Do" to "Happily Ever After" for our couple Dream Wedding.
While just like Scoots Motto: Get Outta Here! Which is to be the medium for everyone to travel with ease!
Find Us In Scoots Magazine!
We are in Page 69! Check us out there for Scoots Traveller Special Deal! Cheers!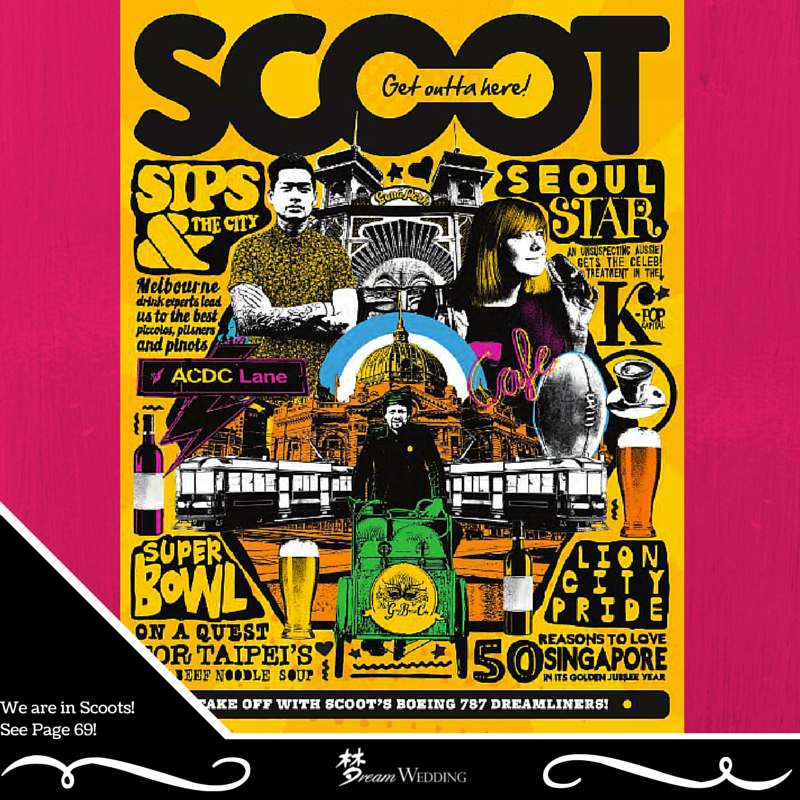 Contact Us Here for any Questions
[contact-form-7 id="6366″ title="Contact form 1_Scoot Magazine Post"]