Uber Singapore Partners With Dream Wedding
Uber is one of the leading Global User Friendly application to connect Riders to Drivers!
Dream Wedding is honoured and privilege to be partnering with Uber Singapore to bring you a gifts!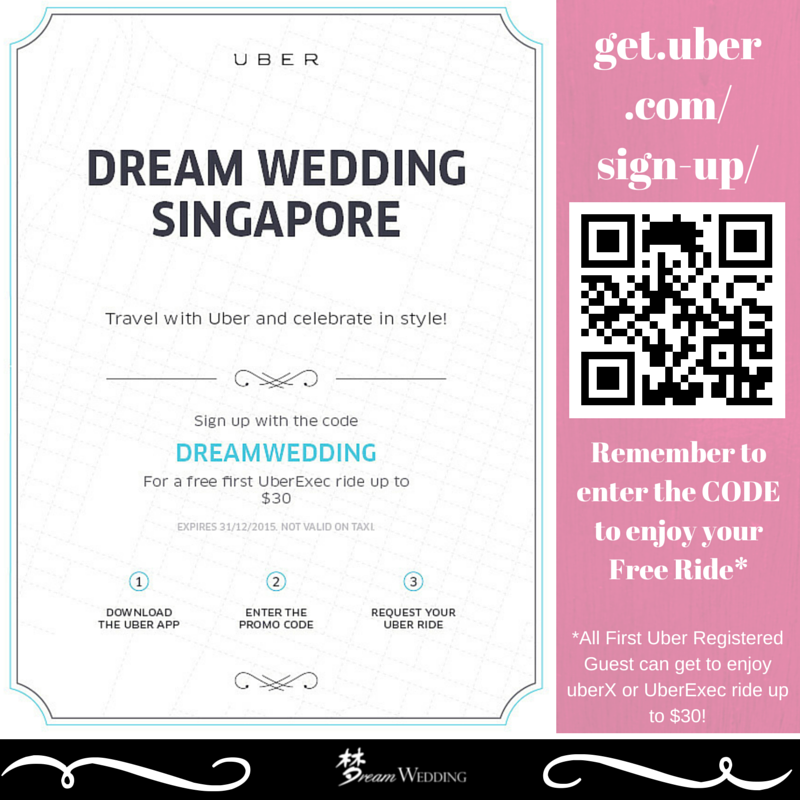 Now you and your friends* can get to enjoy a free ride to go on a date(Or visit us too!)
*New registered guest for Uber can get to enjoy the luxury car  (UberExec or UberX) to your date/event!
You and your guest simply have to register via this 
link
 and you can book a luxury car to travel to your special event:)
Do remember to enter the
Sign Up Code: DREAMWEDDING 
for you to enjoy this gifts:)
Do let us know if you have any questions to this gift for you and your friends! (You may
share it 
and let them enjoy this gifts too)
We hope you will like it!
Once again, we will like to thank you for having us to be a part of your Special Day! We hope you will have a wonderful celebration ahead! Cheers!
Frequently Ask Questions (FAQ)
Question 1) Is this really free ride?

Answer : Yes, it is really free for the first $30 and you simply have to pay the additional charges if its more than $30 SGD.
Questions 2) How much will a ride be costing me in average?

Answer: We tested on various route using

Uber Fare Estimate

 and we are sure that you can reach most of the place within $30 SGD.
Example: Jurong East MRT to East Coast Park will be from $21 – $28.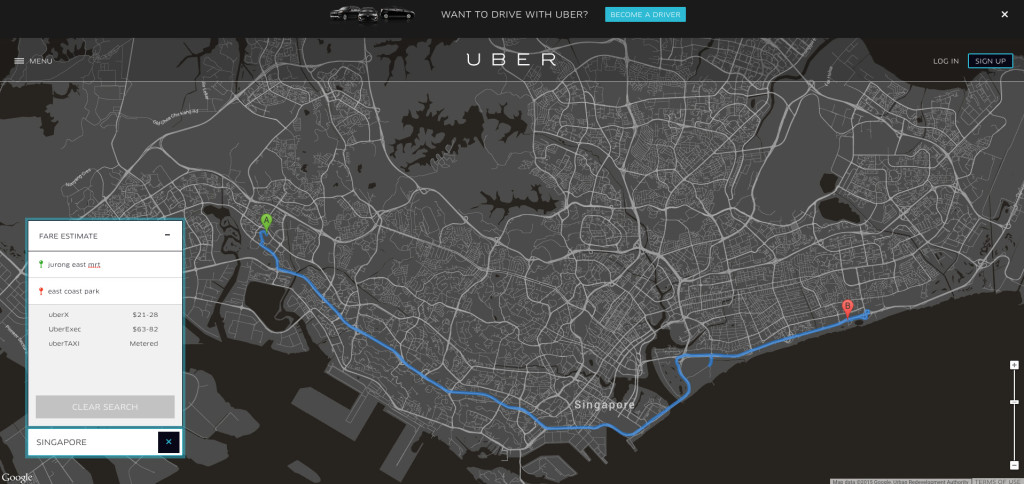 Questions 3: What will the type of car be driven in uberX & UberExec?

Answer: For uberX, the sample car is usually of Honda Civic, Toyota Corolla or Hyundai Sonata. While for UberExec, it will be of Mercedes Benz E Class, Toyota Alphard or BMW 5 Series.
Questions 4: Is this Free Ride (Free Gift from Dream Wedding & Uber) available for all people?

Answer: Yes, It will be available for all 1st time user of Uber! So share the good news with all your friends and Travel in Style!

Imagine a BMW 5 Series driving me to my High Tea Session at Dempsey Hill for a Date with my beloved fiancée. (It will be so Cool!)
Contact Us If you need Any Wedding Services
 [contact-form-7 id="5880″ title="Contact form 1_UBER Post Blog"]