Prague have a pretty good public transport system and you can move around by metro, trams or buses. I would say that their public transport there is considered rather cheap and it will be fun to experience going around the city with their trams. If not, you can actually choose to walk around as most places can be covered by walking and you might even find some rare hidden gems while wandering lost in the beautiful city.
Reaching Prague by plane
If you are going to get to Prague by plane and lands at Václav Havel Airport, the cheapest option to move to downtown is by Bus No. 119, which leaves from just outside the arrivals area to the Metro station (Line A [green]). It's important to buy your tickets before you get on the bus as ticket inspectors ride the airport line often.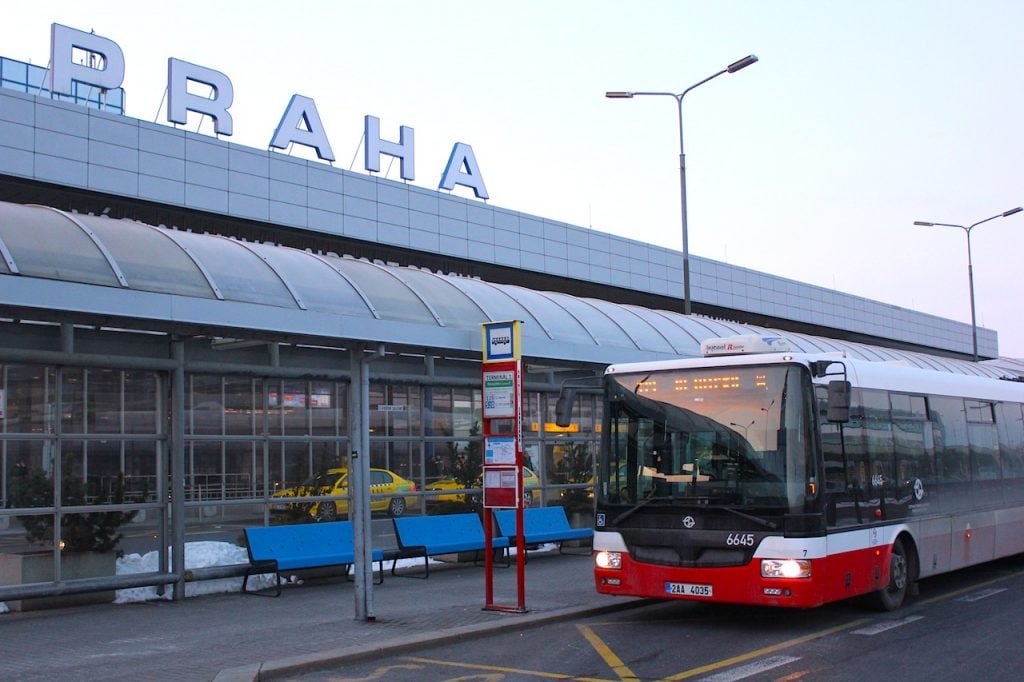 You can also take a taxi if you find it too much of a hassle, but do settle on the fare with the driver before you get on if you are flagging for a random taxi. As they might not turn on the meter and in turn charge you a ridiculous fee at the end of the trip. For honest taxi drivers, you can also choose to call in to taxi operators and they will dispatch the drivers over.
Otherwise, the Prague Airport shuttle also offers transport to your hotel at a fixed rate. The company will wait up to an hour from your originally scheduled arrival if your flight is delayed or if customs and immigration are slow. Reservations must be made in advance via email.
Public Transport
You will be using the metro and trams more often as compared to buses as they focus more on servicing in the city.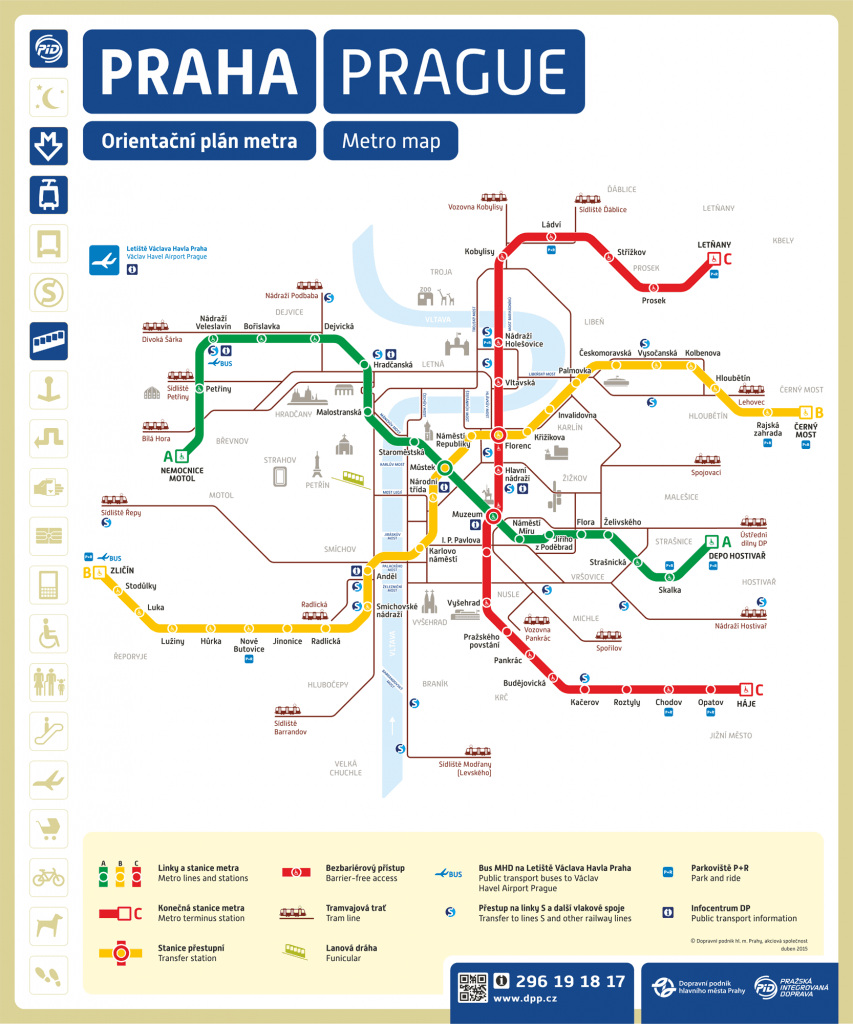 Prague metro is well spread out and you can get to almost anywhere you want in the city. There is only 3 metro lines in Prague – A (Green), B (Yellow) and C (red), making it less confusing. The best part is that you can get a combined ticket for the metro train, tram, and even buses.
A 30-minute ticket is for 24 CZK and a 90-minute one is for 32 CZK – plus an extra 16 CZK ticket if you have a large bag (when transferring from airport). A full day ticket is for 110 CZK, will be useful if you plan to combined walking with public transport so that you will not be in a rush to use the tickets in a fixed period of time.
Most metro ticket machines in Prague only accept coins. But you will also be able to find credit card friendly machines so you do not have to worry. If not you can also look out for nearby newsstand that sell tickets and they accept both cash and card.
As for trams, you will be able to spot them on the roads while following the trams track and you can just hop on at any station. The signs at tram station have directions indicated above the trams number hence you will be able to know where is the tram turning to after this station.
Tram station sign

Inspector that will check your ticket
Other than the normal trams, you can also experience the historical tram which only runs on weekends and holidays from April till mid-November. As for the Prague historic tram ticket, it will cost you 35 CZK and you will need to buy your tickets in cash directly from the conductor on the tram (not from the driver). Regular Prague public transportation tickets are not valid on the historic tram.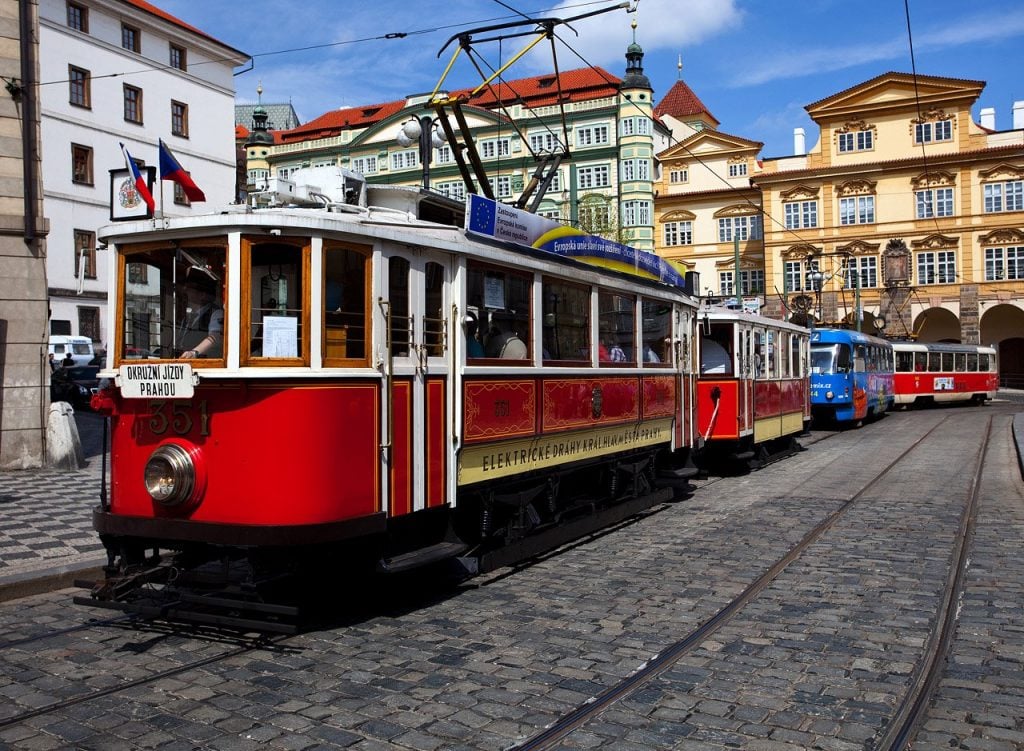 Ticket Validation
After purchasing your ticket from the machines or newsstands, you must validate the ticket before taking the public transport. The validation is actually done by a small yellow machine at the entrance of the metro (looking like a gantry but without the moving gates).
Locals might seem as though they are taking public transport for free as they do not stop to validate, but that's because they usually uses monthly or annual passes in a card form. Hence, do not get trick by the crowd and miss the validating machine as you might get a heavy fine when caught with an invalid ticket.
You can also buy your tickets but not use it immediately, it will not "expire". As the ticket is only valid after you validate it, hence as long as you have not stamp it using the validating machine, it is considered not used.
Public Transport (After Midnight)
The metro operates from 5am to midnight, hence if you solely depends on them, make sure to catch the last train. If not, there are also night trams and night buses available, they usually starts with number "5" and on stations information, the night services are coded in black as compared to day services in white.
Taxi drivers are not life saviours

You will know that flagging a random taxi on the streets is real bad when even locals order taxi from main taxi operators by phone. When it comes to Prague, you must avoid waving for taxi on the road especially those that are parked near train or bus stations. You should always ask for the price or request them to give you a receipt at the end of the trip before you even get into the cab.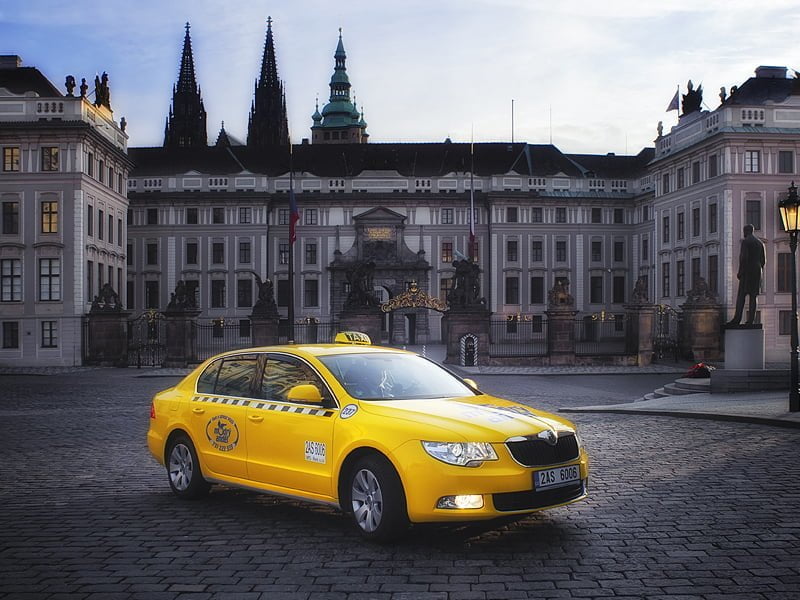 If not, you can use their local app-based car service called Liftago, where you just need to put your pick up and drop off locations, and the drivers send you the best prices for you to pick. Slightly different as Uber as you get to choose a driver from different prices instead of having a driver accepting you at a fixed price.
Transport companies
If you are feeling adventurous and decide to move to other areas of Czech Republic or even Europe. You can choose to take railway train provided by different operators in Prague.
České dráhy, often shortened to ČD (English: Czech Railways), is the main railway operator in the Czech Republic providing regional and long-distance services.
For their website, you have to switch the language to English by clicking on the flag icon as the default language will be Czech.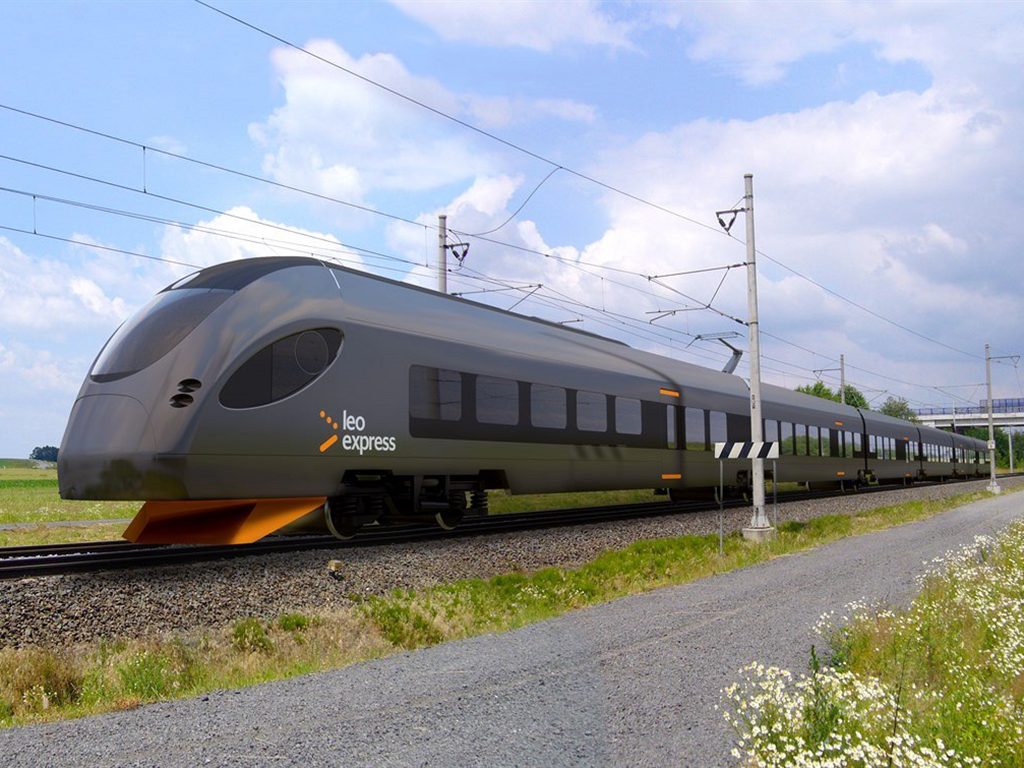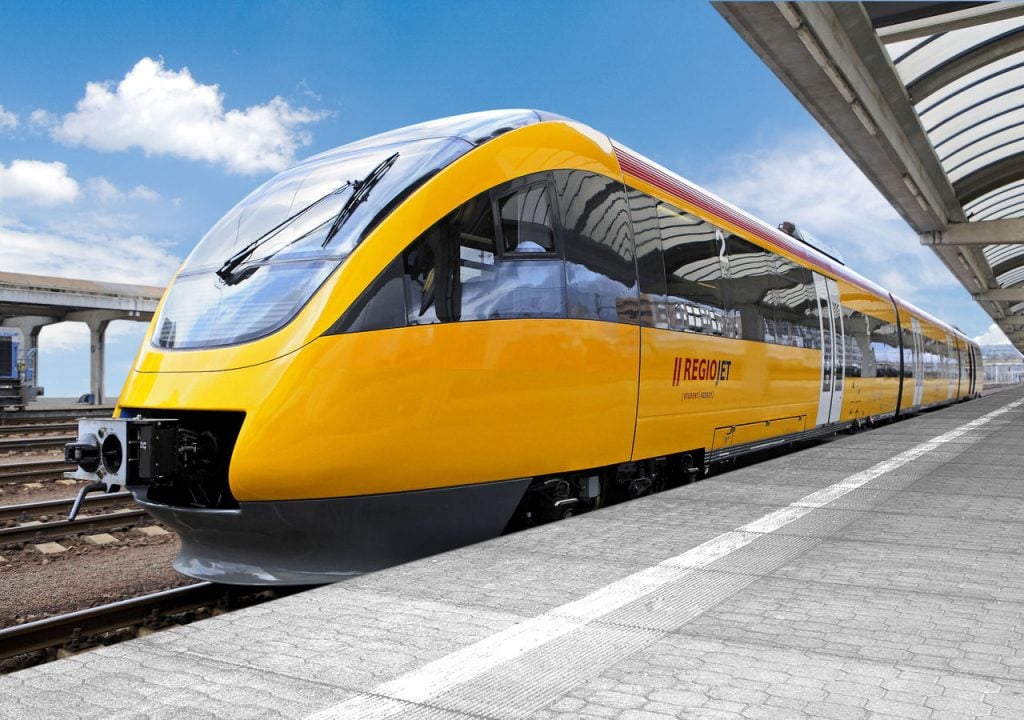 Related Post: Horror Wedding Story for Couple Destination Pre Wedding Photoshoot
Various Topics With Regards To Wedding & Travel in Prague
Related Post: FAQ About Overseas Pre Wedding Photoshoot
Related Post: 10 Things to look out for in Overseas Pre Wedding photoshoot
Contact Us Here for your Czech Republic – Prague Dream Wedding Enquiry!
Testimonial from our Past Overseas Pre Wedding Photoshoot Couple
Taiwan Pre Wedding Photoshoot Couple Review
Bali Pre Wedding Photoshoot Couple Review

Santorini Pre Wedding Photoshoot Couple Review

London Pre Wedding Photography Couple Review

Singapore Pre Wedding Photoshoot by a Japanese Couple Review

Be one of them Contact Us Here for your Destination Dream Wedding Photography!
Related Wedding Services
Be one of them Contact Us Here for your Destination Dream Wedding Photography!