When it comes to gown, choosing a suitable one is already hard and stressful. After finally settling down for a gown, the bride is then faced with another dilemma – Should I buy a gown or do wedding gown rental instead? Most people think about this question to save a little bit of money as a rental is always significantly cheaper.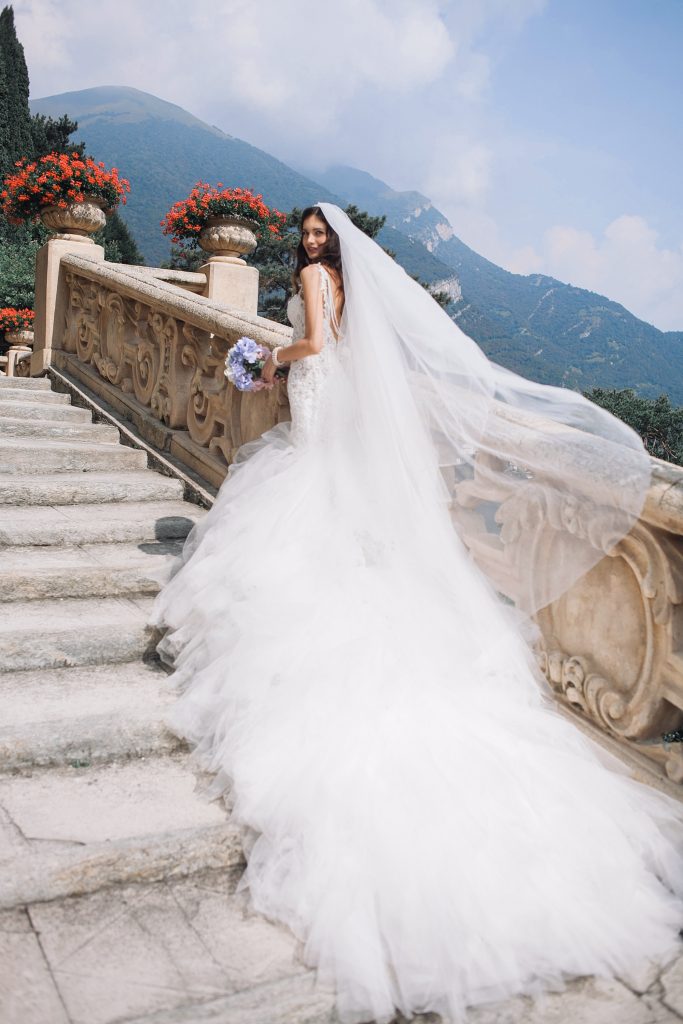 Most argue that women only wear the wedding gown once and then forgets about it. It is impractical to buy one, especially in Singapore as a good gown can easily cost thousands to tens of thousands, depending on the design and complexity of the gown. Some, however, argue in favour of purchasing a gown so she can wear a new gown to start a new life in her marriage.
Wedding gown rental is definitely cheaper and there is no argument about this. Aside from the cost-saving, there are a lot more choices for the bride to choose from as a wedding house usually stock a lot of gown design based on the latest trend. Some even throw in accessories (such as Tiaras or Veils, be on watch out for this if you're buying as these accessories can add up to significant cost) to be included together with the gown, making the rental of a gown more economical and justifiable.
With that said, however, rental like any other rental services, can incur damages or penalties if the bride accidentally damages the gown. There is also no guarantee that the wedding house will stock the right sizes for everyone. Wedding house will stock the popular sizes so if you're not inside this category then it will be difficult, although not impossible to find the right sizes. Aside from that, the bride also has limited flexibility as most rented gown cannot be altered to fit the bride perfectly.
At the end of the day, there are pros and cons of buying a wedding gown. Some buy their won gown so they can pass on to their daughter next time, depending on the culture and tradition. We've also compiled three checklists if you decide to do wedding gown rental in Singapore:
Wedding gown rental requires a security deposit. Check the terms and conditions of the deposit and ask if you're not sure.
Check the damage policy and compensation policy. You don't want to have a blue dye accidentally dropped only to find out you now have to compensate for a new gown.
When receiving the rental gown, check for any possible signs of wear and tear. Reject if you find the condition unacceptable.
Read the rental clause for any hidden costs. Ask if you need further clarifications.