Recent Testimonial from Couple
It had always been our privilege to be involved with our couple special day. It is heart warming to our team to receive these recent testimonial from couples. Thank you so much!
Song De & Qiqin
From SongDe Facebook Post:
"Before i start my speech, let's take a wefie!"
Sincere apologies to all my family, friends and colleagues that i couldn't make time to take photo with you before you left. Congrats those who managed to catch me during interval and pull off a quick group shot and selfie. 🙂
I would like to thank all of my invited guests for attending my wedding last Saturday. Despite the drizzle that day, i am really glad that you guys turn up and it is really a relief for my wife and I.
Shout out to Manna Pot Catering Pte Ltd for the beautiful decoration setup for my buffet line, and the tasty laksa and prawn which my guests had compliments for.
Dream Wedding Boutique for providing a great bridal service and floral arrangement for my bridal & brothers convoy. And yeah to the fact that my wife could dance with your gown on!
Purple Lambs for providing professional wedding photography & videography services. We are looking forward to what you had captured!
And last but not the least, Holy Grace Presbyterian Church for renting us your beautiful premises for our Holy Matrimony.
We hope that you guys had a great time at the wedding!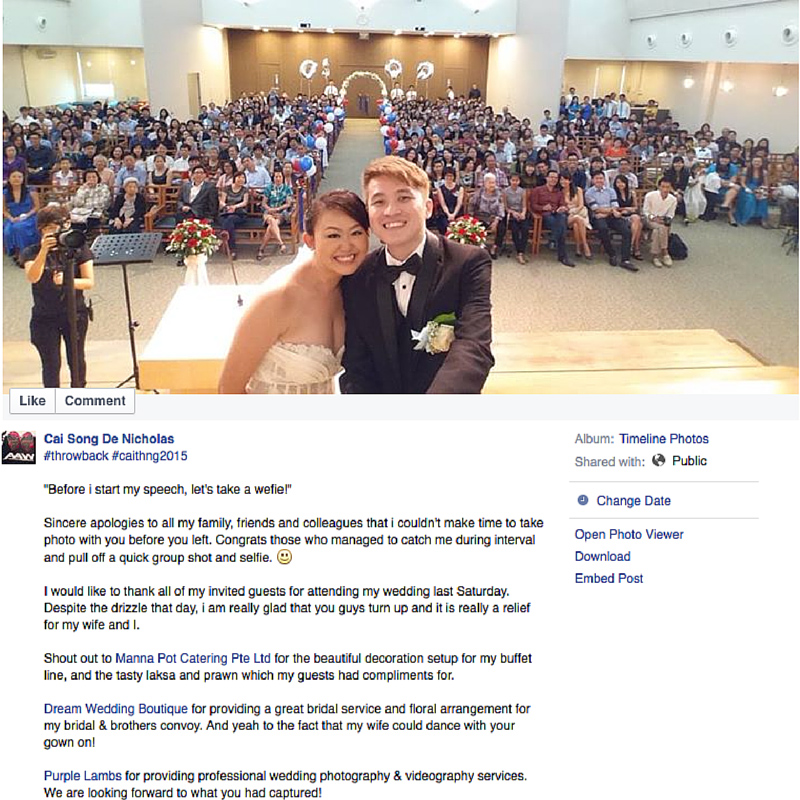 Andy & Joy
Andy: Thanks to Dream Wedding for the Wonderful Wedding dress. Both dress are so lovely.
Will recommend to my friends. Thank you!
Joy:
Not forgetting the Wedding Secretary who help to make phone call and the mediterranean display area.. I really love my sea view.. Hehe:)
All thanks to You & your Team..
Read More Testimonial Here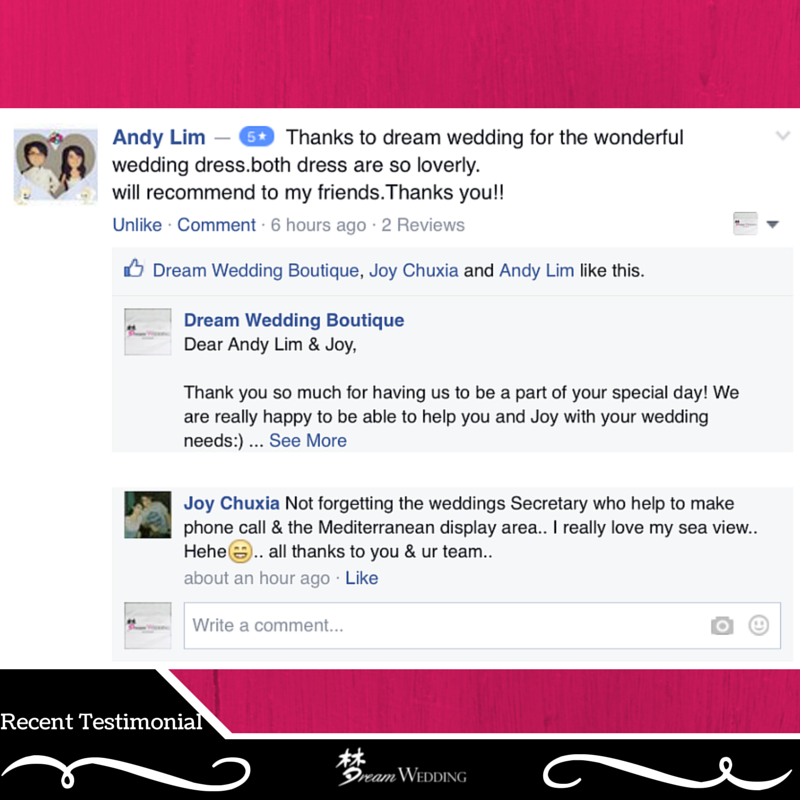 Raymond & Lily
Source from Lily Facebook Page:
Credits to Dream Wedding Planner – Wedding Planning & Coordination, Zi En (my PG) and Pei Chun (my MUA)! 赞!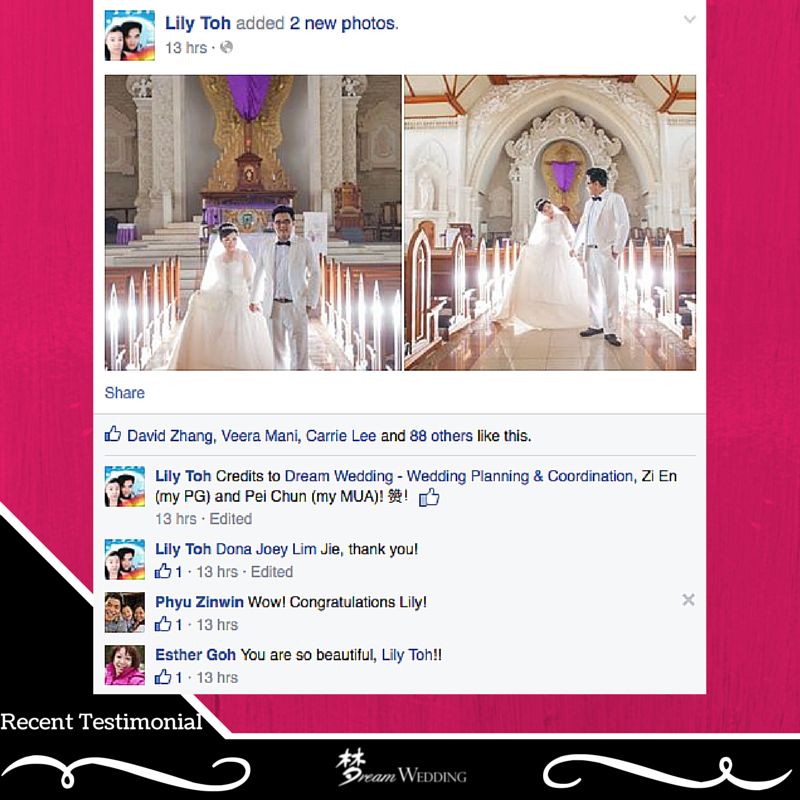 Read More in our Testimonial 
Contact Us here:
[contact-form-7 id="5819″ title="Contact form 1_may_recent_testimonial_blog"]