Please do not abuse our Team
Dear Couple,
Thank you very much for having us to be a part of your special day! We are truly honoured to have the chance to assist you with your Dream Wedding. Be it in wedding planning, wedding gown rental, wedding photography or any wedding related services.
We will like to request anyone and everyone to not to ABUSE our team member.
Our team members are dedicated to be serving our best to you and we do apologies if there are anyway we can improve in our services for you.
But please kindly refrain from abusing us via phone, email or any forms as we are simply just trying our best to serve.
We are here just to serve with our heart

~Mum of 1 Kid~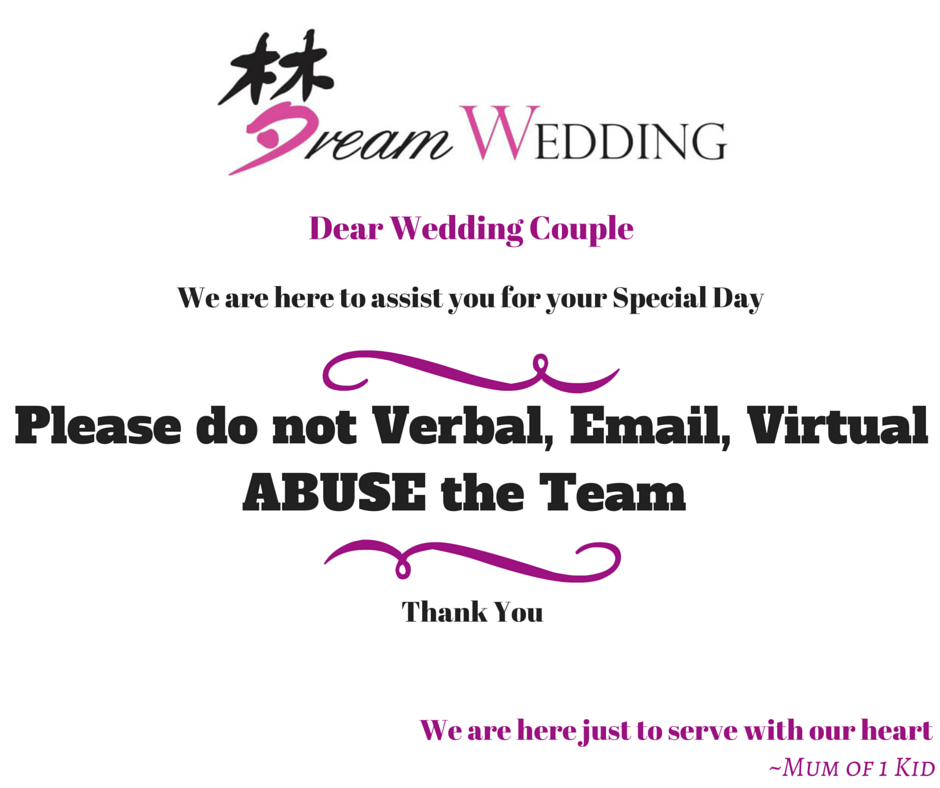 Contact Us Here if there are any enquiry for your Dream Wedding!
[contact-form-7 id="7968″ title="Contact form 1_Do not abuse our team"]