Paris Iconic Structure – The Paris Eiffel Tower was reopened again!
Paris Eiffel Tower known as the "Iron Lady" is reopened again!
Workers from the iconic tourist attraction walk out of their job as they protest over the increase of pickpocket in this popular landmark. They say that they are constantly being subjected to "threats and assaults" and want some measure that are lasting and effective to be guaranteed by the management.
We are really glad that we have workers in this popular attraction in Europe that cares for tourist interest!
One of the workers that took part in the walkout told the AFP news agency that the pickpockets operating in the area commonly work in gangs of four to five people, but can at times be as many as 30. It is not unusual for staff operating the tower's elevators to warn passengers if a pickpocket is trying to blend in with the tourist crowds. (Scary scenario for tourist to loss their belongings during their traveling period)
The Paris Eiffel Tower receives around Seven million visitors a year. Paris is one of the most popular country in the world for tourist. An astonishing amount of 22 million visitors in a year!
Not a lone case
In France, this is not a lone case for a famous tourist attraction to close due to pickpocket issues.
The famous louvre museum closed its door in April 2013 due to a walkout protects from its worker due to an increment of pickpocket in its premises.
It looks like Paris tourist attraction staff take pride in their work and care deeply for whom they serve! Well done Paris!
Asian Tourist
Asian Tourist is often favourite subject to pickpocket and thieves as asian tourist usually prefer to pay in cash than in credit card during their traveling period.
So always keep your belonging safe and travel light for your overseas trip in Europe. Better be safe than sorry!
Dream Wedding Planner wishes you a wonderful Trip to Europe! Cheers!
Related News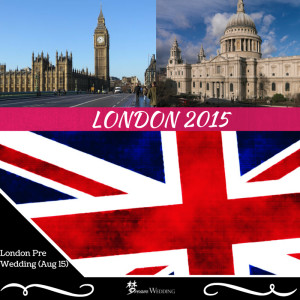 Catch your Pink Pre Wedding Photoshoot in London (Born of Princess)
Contact Us For Your Dream Wedding
[contact-form-7 id="5799″ title="Contact form 1_Paris_Eiffel_Tower_Reopen_Blog"]