Dream Wedding is pleased to be presenting a few of our beautiful gowns during IFly Singapore Sky Garden Venue Opening!
This upcoming event on 21st May 2015 is a closed door event specially catered for all Singapore Wedding Planner, Event Planner and all various aspect of event vendors to come. Ranging from caterers, service provider to wedding emcee and bridal.
It will be well covered by Mass Media and many prestigious media partners in Singapore & the region.
(We will keep you updated with links after the event)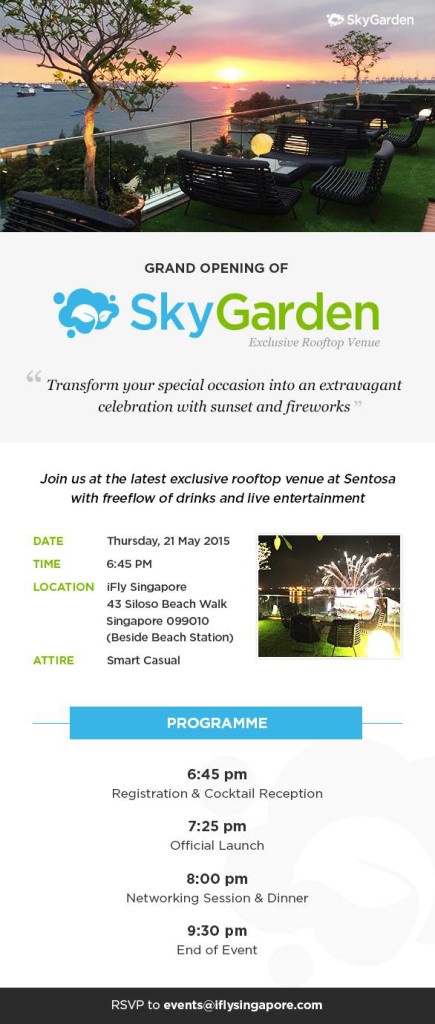 Dream Wedding is honoured to be chosen as the vendor providing Wedding Gowns & Suit to be displayed & worn by models during this prestigious event.
A Special Wedding Celebration which include Solemnisation and Vows taking will be happening during the event.
We are here to make their Dream Wedding come true!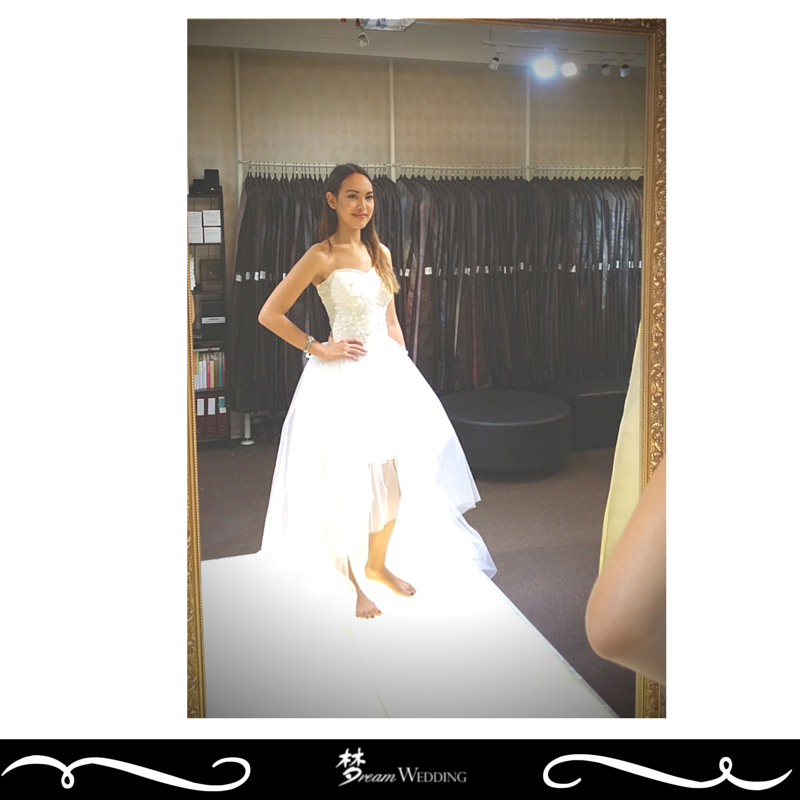 One of the Model during Gown Fitting in our Bridal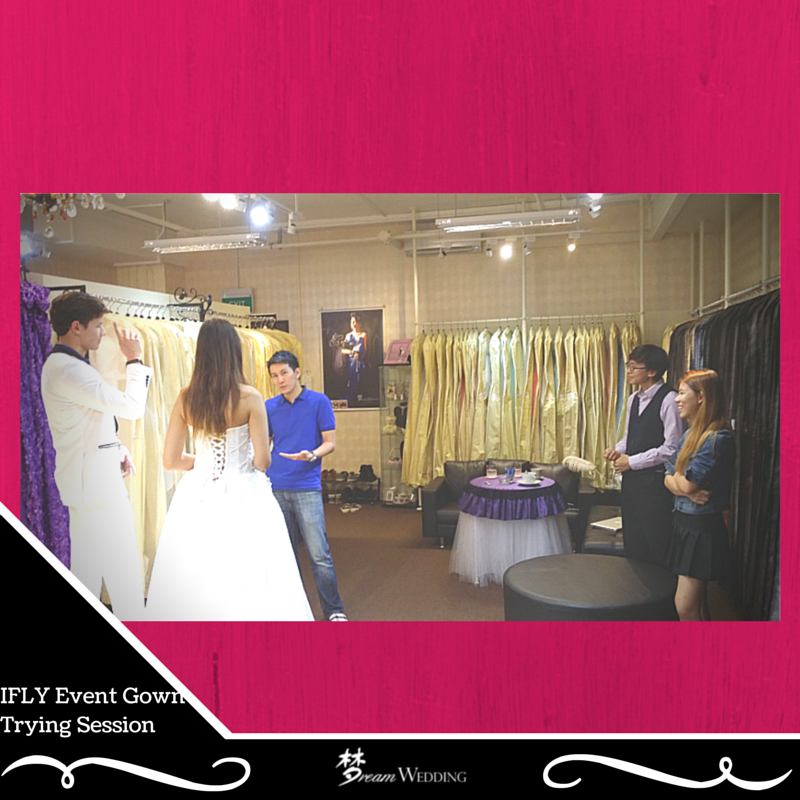 Having a discussion with the models 
Dream Wedding Boutique Bridal is pleased to be presenting Singapore Largest Range of Wedding Gown Display ready for all couple to view during your visit.
We welcome you to make an appointment to see if there are any gown design that you dream of and we are confident that we have something to offer you within our range. (That include Plus Size Wedding Gown too)
If you are looking at MTM (Made to Measure) or Tailored Made Gown based on your requirement. We are happy to manufacture it based on your requirement with regards to your size and height with all the wedding gown details.
Contact Us Here for us to help you Find your Dream Wedding Gown!
[contact-form-7 id="5717″ title="Contact form 1_IFLY_Wedding_Gown_Display"]