Mayday Masa (五月天 玛莎) Just held his Dream Wedding In Santorini, Greece!
Calling all fans of Mayday (五月天)! Masa (玛莎) had just tied the knot with his long time girlfriend, famous fashion designer Vicky Hsieh in Santorini, Greece.
Pictures from: Tw People
It was attended by 40 guest whom were very closed friends of theirs. Members of Mayday's group and good friends like Jonathan Lee (李宗盛) famous Taiwan Record Producer were there for his cosy wedding ceremony.
They choose Santorini as their Dream Wedding Ceremony venue because they love the clear blue sky, distinctive romantic style of white wall structure & Scenery. Most importantly they want to get married in anonymity and did not wish to get recognised by local residents.
They also find Santorini as the perfect venue because they do not want to be harassed by reporter.
Let us all wish them ever lasting love after their Dream Wedding! Cheers!
Related Post: We are in Santorini Now!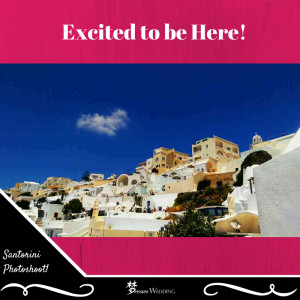 Contact Us Here for Any Services For Your Dream Wedding!
[contact-form-7 id="6617″ title="Contact form 1_Mayday post 16June15″]