Dream Wedding Boutique Bridal is pleased to our Korean Pre Wedding Studio 7!
Dream Wedding strongly recommend this Overseas Pre Wedding studio for its wonderful services when you are there.
With a team of professional Korean Make Up Artist and Photographer (With translator for your photoshoot day).
We are sure that you will enjoy Studio 7 Services for your Korean Overseas Pre Wedding Photoshoot!
Korean Wedding Studio 7 offer you classic and ever lasting memories to remember for life.

Why are so many people interested in Korea Photography?
Let me share with you through this video as to why it is so popular and trendy to have your photoshoot taken in Korea.
Korea Pre Wedding Photography are fun in the process while the results are very much like a movie star quality where the photographer can capture your most candid yet perfect moments.
It was also a new trend not to pose and remain as who you are for your Dream Wedding photoshoot.
It is not hard to find out why, korea photography had turn out to be the newest trend in the wedding industry.
In korea, Wedding company plays a very important role in capturing your once in a life time event all in a studio.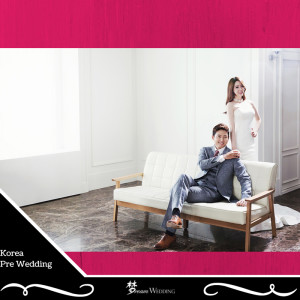 You will find this established studio warm and full of wonderful experience during your stay in it.
We hope you will enjoy the clip and other korean pre wedding photography clip in the playlist too.
Call us for an appointment to find out more about them. (+65 66048013)
May your Dream Wedding come true! Cheers!
With Love,
Dream Wedding Planner
Overseas Photoshoot Specialist (Singapore Bridal)
Link to our Korean Package Details
Contact us Here
[contact-form-7 id="5683″ title="Contact form 1_Korean Studio 7″]