Jay Chou Circus Theme cost 4 Million NT and he tell his guest not to give him Ang Pao during the invitation
Original Article from : Mtime.com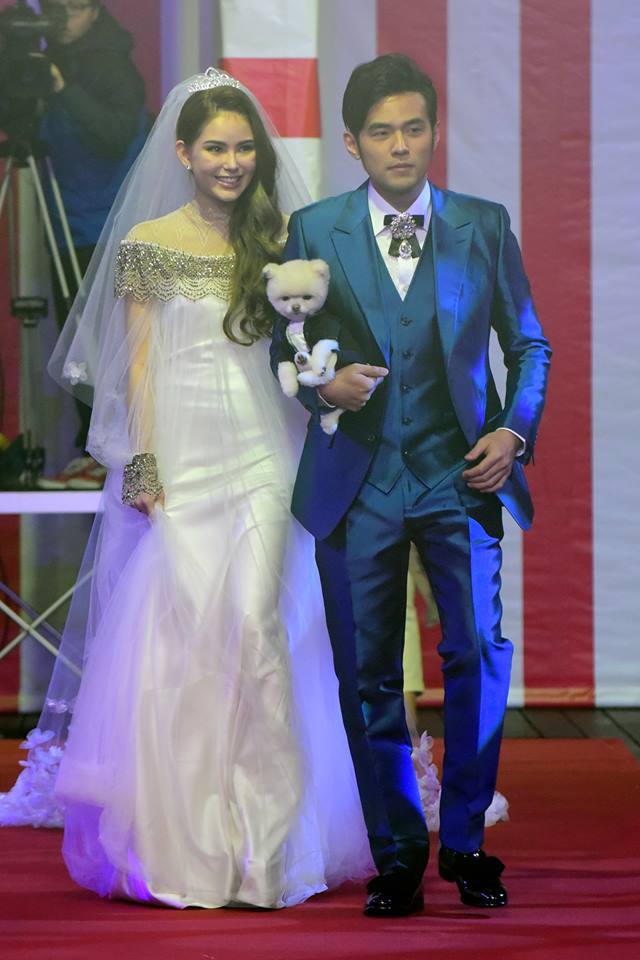 Photos from JayChou/Facebook
Jay Chou after his extravagant wedding in England, he is back in Taiwan for a wedding banquet so that his grandma can attend.
As his 90 Years Old grandma cannot take the long flight to England due to health concern.
The Wedding is Held in W Hotel Taipei on 9 Feb 2015.
We can all expect Jay to have his wedding done in a total different way and it is really out of the Norm! A rough estimation of NT4,000,000 Is spent on his wedding which only have 13 table for a small Wedding reception by the poolside.
A Circus Theme with Carousel and Red & White Colour Theme. He had the whole swimming pool deck covered with Carpet and a large tentage.
This is surely a Dream Wedding came true as they walk down the aisle with their pet dog in their arms.
Photos from JayChou/Facebook
Lets Wishes them every Lasting Love and Blissful Marriage Ahead! Cheers!