It's My Wedding Too

Editor's note: This post was written by Mr. Sugar Cube.(Original Blog Here)
~~~
Mr. Sugar Cube here.
When it comes to wedding planning, we as men usually pass the proverbial remote control to our wonderful ladies, but let's be real—as a man we want our wedding day to be awesome! However, you shouldn't expect your SO to want to be a part of it all every minute of every day. Most men have been to a wedding or two in their day, but most of us have NO IDEA how much planning is really involved. Here are a few things that Miss Sugar Cube did that really got me hooked into planning our day, along with a tip or two on how to keep him involved.
First, she makes it easy.
Miss Sugar Cube knows me very well and knew that too much detail would send my head spinning, and not like it did the first time we kissed. So one of the very first things we did was sit down with a notepad and pen, and write out a list of everything that needed to be done in chronological order, under the months the tasks needed to be completed by, from last August until this November. This helped to break down what needed to be done now and what could wait. She also didn't overwhelm me with a million choices, and she was ALWAYS open to my opinions and thoughts. Like whether we wanted an indoor or outdoor wedding. Together we would come to an agreement, and then, with a lot of the details, she would come to me and we would choose what we liked. Tip: Everyone loves crossing things off a list, so Miss Sugar Cube printed the list and made it so I could cross things off as we go.
Second, she is very patient.
There were a lot of things I didn't know and was unsure about. I mean, after all, the only thing I am ever sure about is that I want to be with her forever. However, that doesn't get the job done. We had just a little over a year to plan our wedding, though, so it's not like we were strapped for time. And so we paced ourselves. She never packed so much planning into one day that I wanted to rip all my hair out. Rather, we would tackle things in smaller doses, allowing us to get things done without exhausting ourselves. Tip: If you only have time on the weekends to get things done, sit down with you fiancé(e) and decide a few days in advance what you may want to get done with the time you have. Allow for both of you to do the things you want to do on your days off, as well as plan you wedding. This is where that list comes in handy. Choose a thing or two, come up with a game plan based around life, and by the weekend you both will be mentally prepared. And be sure to be patient because, like I said, many of us are oblivious to what it takes to make the big day happen.
The last thing
Miss Sugar Cube always does is make it fun. Wedding planning is serious business, but what is the point of living if you cant have a laugh? Like when we were registering for gifts. I got to hold the scanner and pretended to be James Bond scanning all the cool and necessary things. Not everything will be fun and joyous, but the more fun you can have together planning, the sweeter your wedding day will be. Another tip: Make your partner laugh, spice it up, and remember, people respond well to positive reinforcement. Like being rewarded with frozen yogurt (especially during pumpkin season).
I hope that this helps in a small way.
We are almost a month out from our wedding, I still can't wait, there is still so much to do, and Miss Sugar Cube still has me wrapped around her finger and has kept me involved and interested every step of the way. And, really, the biggest thing she does is always says "thank you" and makes me feel appreciated for all of my help, even if its the smallest detail.
What would you like to know from a groom's perspective?
[one_half]
Related Post: Wedding Planner Video Tips on "Is Wedding Fair Deal better than Normal days"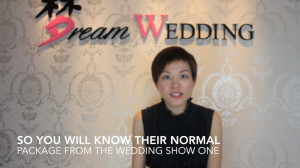 [/one_half]
[one_half_last]
Related Post: Sample Dress on 50% Discount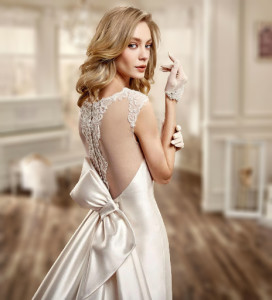 [/one_half_last]
Contact Us Here for Any Questions for your Dream Wedding Gown Rental
[contact-form-7 id="8159″ title="Contact form 1_ It's My Wedding Too Post"]