Congratulation to IFLY Singapore Rooftop Sky Garden Grand Opening & 4th Anniversary Celebration!
On this special day 21st May 2015, Singapore have the Newest Wedding Venue "Sky Garden Grand Opening"!
This location is suitable for corporate and wedding event where you can have a party for a lifetime!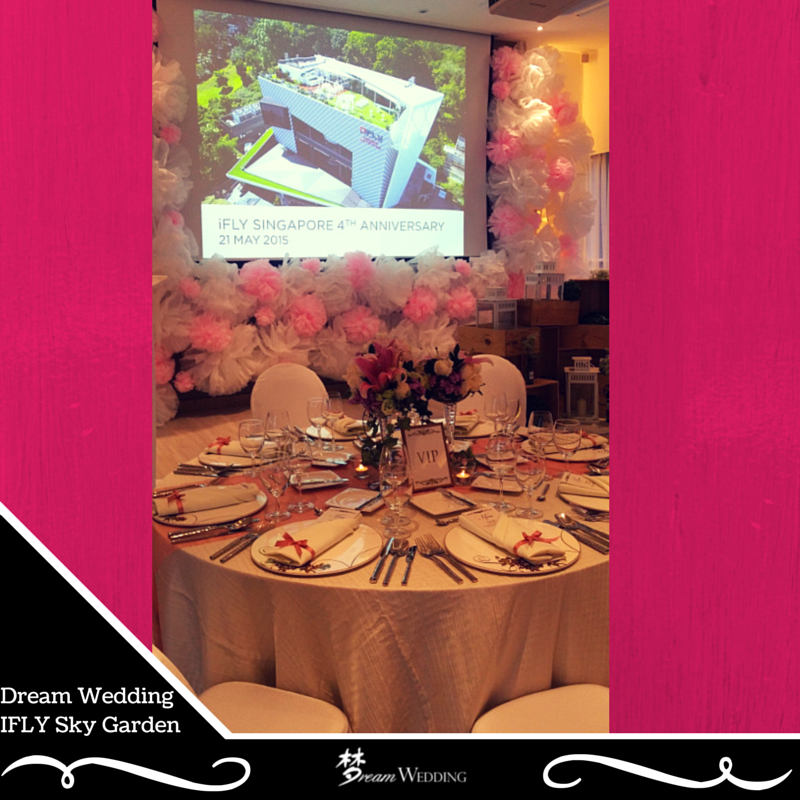 Located on the exclusive (invited guests only) 5th floor (Roof Top) of IFLY Singapore (Located near to Sentosa Beach Station). You will surely like the privacy for your lovely event for you to enjoy with your guests! (By the way, the view from this vantage point is really good!)
This special location have both indoor and outdoor venue which will definitely be able to cater for any contingencies of your event. Be it rain or shine, rainbow or firework, this place have it all!
Firework!!!
Yes, we mean firework! There are 2 timing at this locations which will have FREE Firework! With a perfect timing of the event and speeches, you can have Free Firework in your background!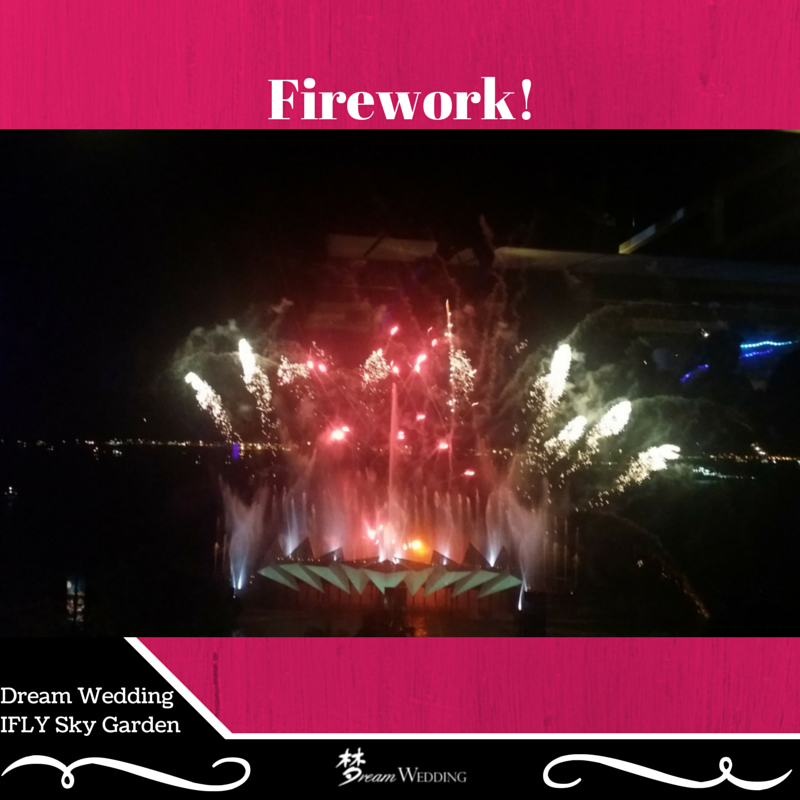 Amenities for Wedding Celebrations & Corporate Function
IFLY Sky Garden offers the complete amenities for your event from an exclusive use lift lobby, toilets, dressing room, support for sound & lighting systems and a fully functional Kitchen for your catering needs! You basically have all the necessary elements in this perfect venue.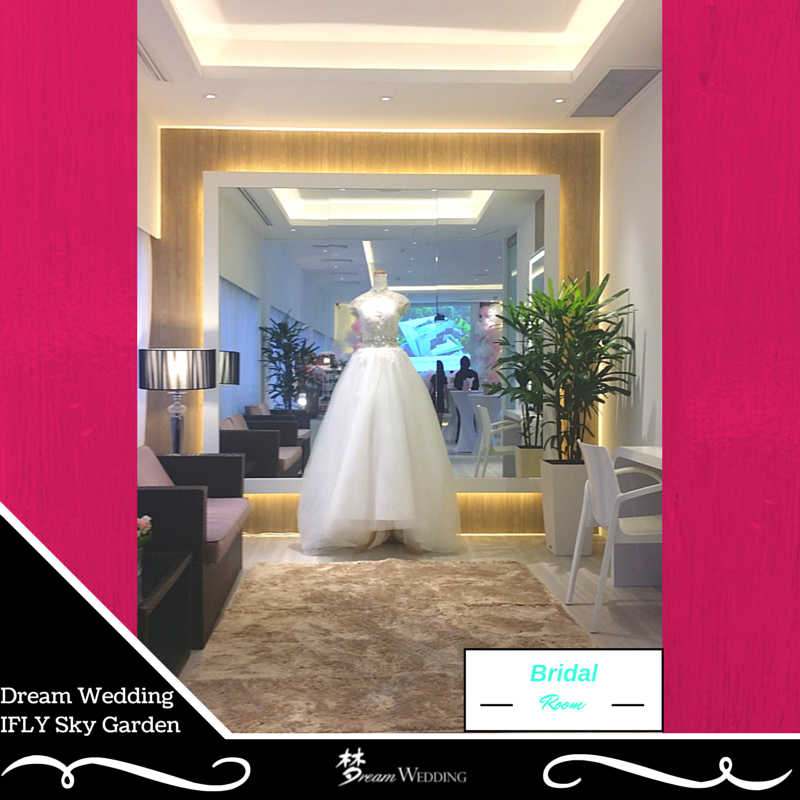 Bridal room or Dressing room in the Sky Garden
Our Evaluation for IFLY Sky Garden
Our final evaluations to this venue for a wedding event based on its location,ambience, special features and amenities!
5 STARS!!!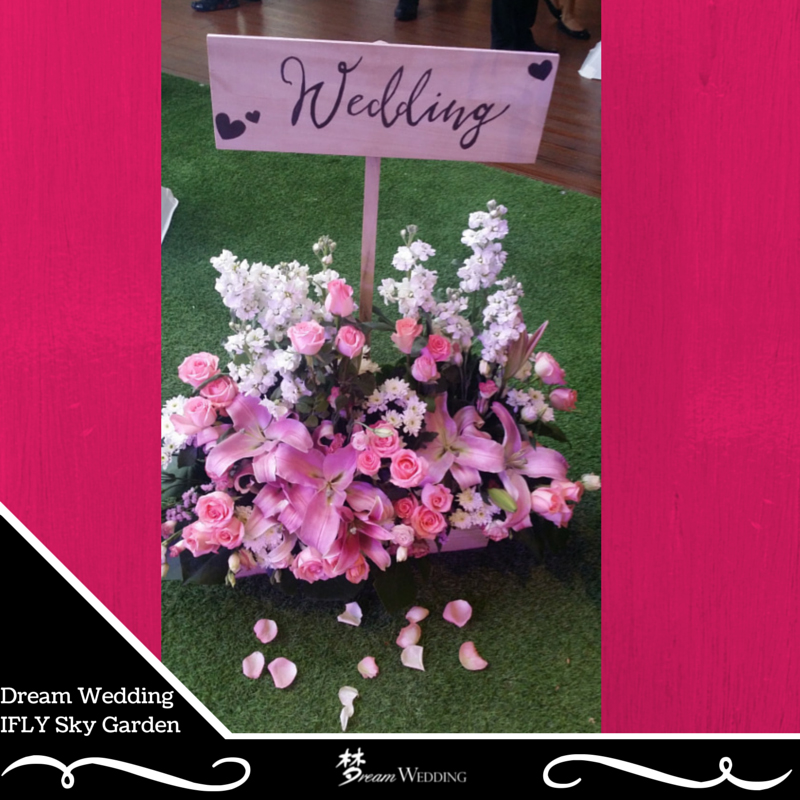 Special Event
Lastly! Another important element that happened in yesterday Sky Garden Grand Opening Ceremony.
IFLY Singapore break a record of 5 Guinness World Record in 1 Day to celebrate this special occasions! A wonderful achievement to celebrate their 4th Anniversary!
CONGRATULATIONS IFLY SINGAPORE!
Contact Us Here if you are interested in holding your Wedding Ceremony
[contact-form-7 id="5776″ title="Contact form 1_IFLY_Sky_Garden_Grand_Opening"]