Guide to Planning your Overseas Pre Wedding Photography & FAQ Part 1
With the recent dip in Euro Dollar, there are a higher demand for couple going to Europe for Pre Wedding Photography.
B2B: "Oh, Its so romantic to take our Pre Wedding Photoshoot in Paris, Santorini, Rome, London and …….. What do you think Dear?"
H2B: "How much will it be?"
B2B: "You can afford one la"
H2B: "…….. (OS: What Can I Say?)"
Does this sound familiar to you?
With the recent hype about going overseas especially to Europe for pre wedding photography,  We will like to take this opportunity to share our expertise and also to give you a better ideal about oversea photography.
From this article, we hope we can shed some lights into the overall process for your easy planning. We will also answer some Common FAQ that we encounter along the way.
In this blog, Dream Wedding Planner Team will focus on 3 key element in 3 Post.
Post 1) Photoshoot Team Requirement (Manpower or HR for many people)
Post 2) Wedding Photoshoot Planning (Pre, During & Post Trip)
Post 3) Cost & Expenses to look out for (Before Trip, During Trip & After trip)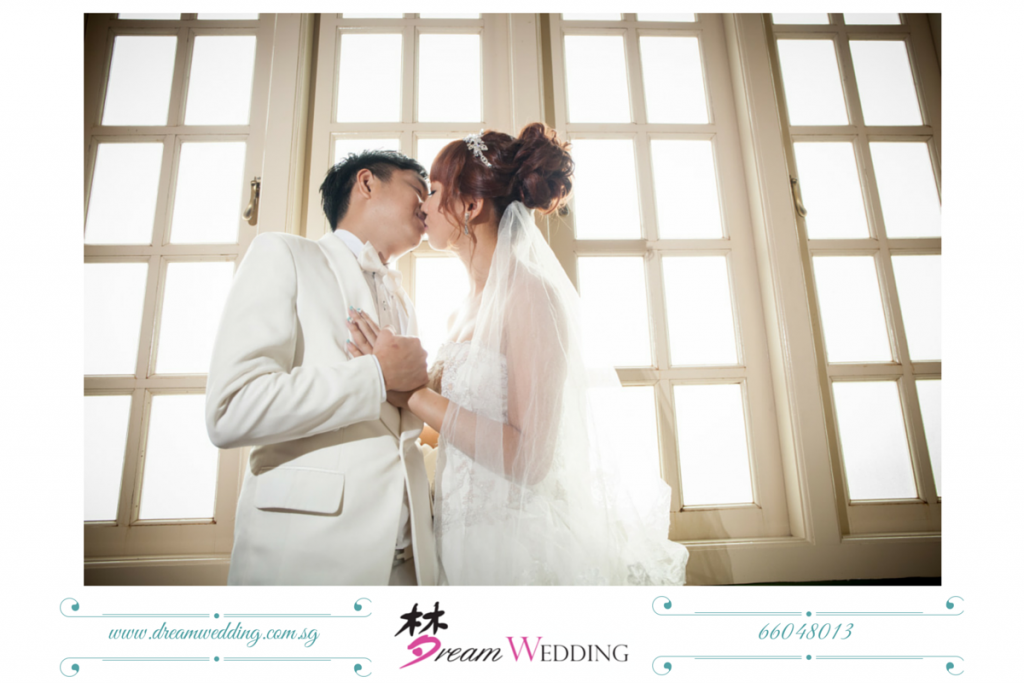 1) Photoshoot Team Requirement (Man Power or HR for many people)
What kind of manpower will you need for an Oversea Pre Wedding Photoshoot?
2 Most Important People must be involved!
Bride to be (B2B) & Husband to Be (H2B) Of Course!
(If you are still unfamiliar with the terms B2B, PG, MUA, H2B, see wedding acronym video.)
This is very critical, as usually we noticed that the B2B are very much involved and blame the H2B on his less involvement for the process. This usually leads to many argument and resentment.
Imagine a happy wedding photography trip become an angry trip for both party, will it be good to the relationship?
So B2B remember to Smile always. While H2B, do stay involved too as your happiness come from the happy smile of your B2B!
Besides the H2B & B2B, an oversea wedding photoshoot will require the following members.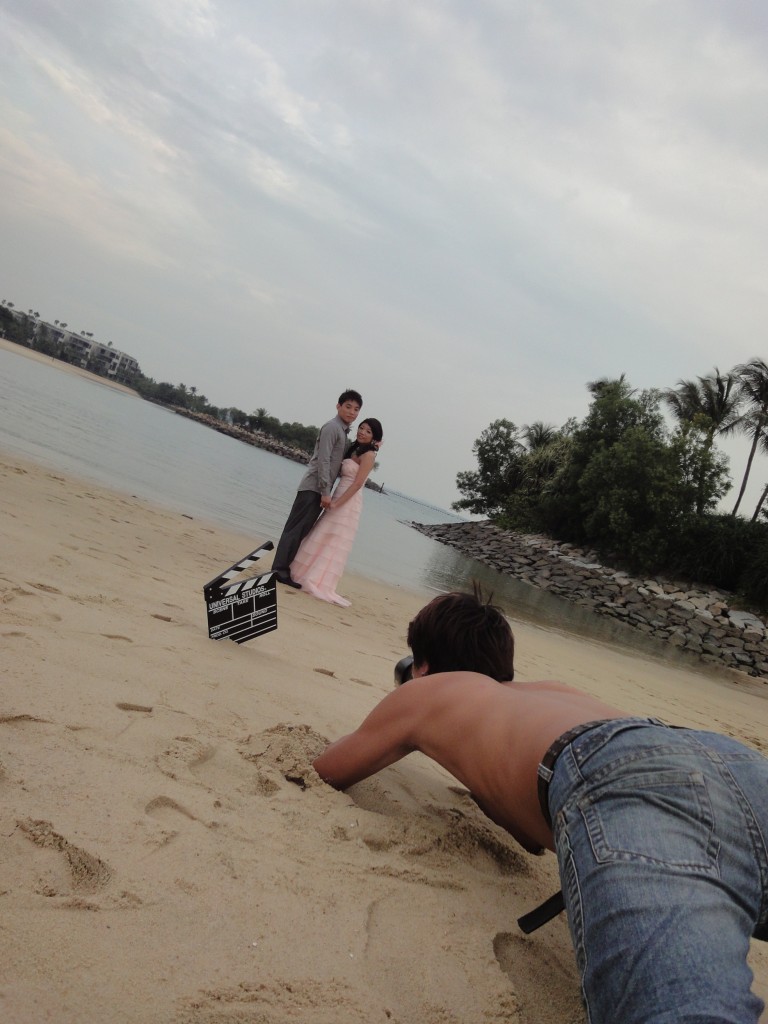 1) Professional Photographer (PG)
Photographer is the next important member as they will be the one that capturing your beautiful wedding shots.
Unless you are thinking a selfie stick that can replace this important member. Think again!
Always go for trusted photographer and see their past portfolio. Unless you have a lot of money to burn, try getting your friends whom have a camera as your wedding photographer.
Some people may recommend getting overseas photographer as you will save money on alot of items. But you must be aware that you are running a risk of Mis-match photography style due to different culture and possibly language barrier.
Tips: (we will share some tips for you to consider as we move along)
* The Photographer must be able to conceptualise and visualise your wedding photo in a new environment fast. (As the team will be traveling to a new place, thus PG needs to have the sensitive to capture quality photos at various conditions.) (Ask any qualified photographer and they can share with you their experience)
2) Talented Make Up Artist (MUA)
Never underestimate the importance of a Bridal Make Up Artist. MUA have the power to transform your look & hair style to enhance you in your gown based on your photoshoot theme.
Sometime, couple feel that they know how to make up and thus they can do their own bridal make up for the pre wedding photoshoot to save some money on accommodation, air ticket and salary.
A word of Caution: Do not be confused by daily make up vs photoshoot make up. It is 2 different expertise all together.
Daily Make up is for you to face your client, friends and people face to face. While Photoshoot Make Up are usually more elaborate for the picture to stand out as it will be display in 2D formate (Printed or On Screen) thus it is drawn in a different technique.
Tips:
* The MUA must be fast in its skills too as usually a photoshoot in foreign land uses more time on travelling than photoshoot. Thus to capture as much area within the same day, MUA must be fast & efficient to maximise the photoshoot period.
3) Videographer (VG)
We usually love to have a movie made under our name! The Love Story of XX & XX in Europe!
But sorry to say this Videographer, you are really the optional element in this whole team. If couple have the additional money to cover your Service Fee, Air Ticket, Accommodation and maybe your daily meal fee, we will then advice couple to engage your VG services.
Tips:
* Sometime VG needs alot of equipment and gadgets to capture your special moment, I.e. Imagine clearing a aerial helicopter at customs and flying in unknown airspace. This may create much tension to your overall experience for the trip.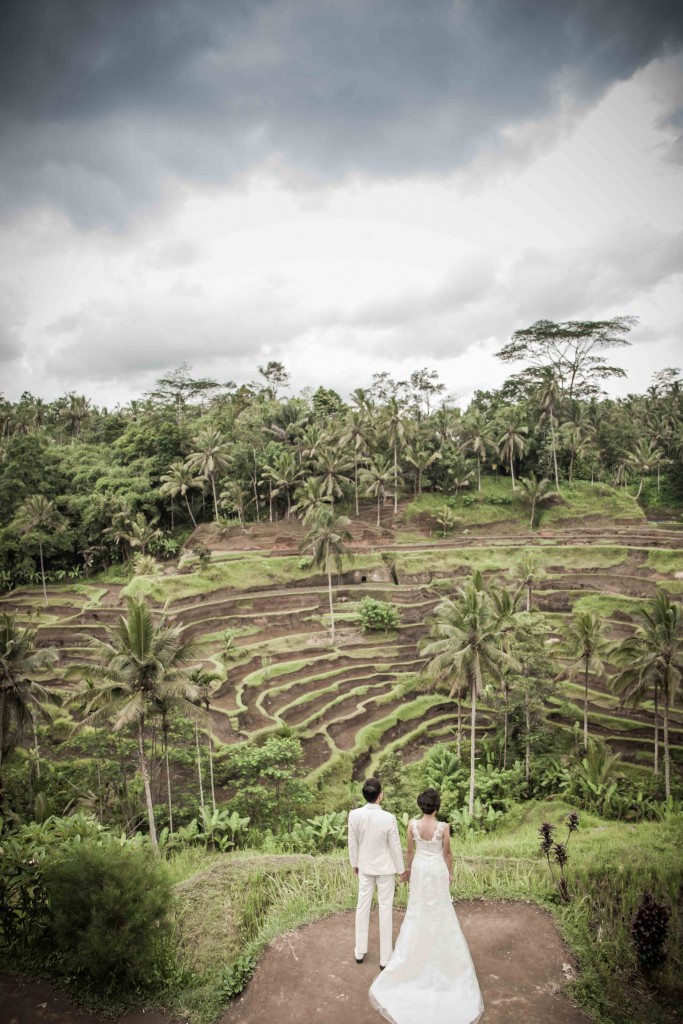 4) Translator
(Depend where you will be going to – trust us, you will rather pay for this service than getting lost in a foreign land)
It is always exciting to be exploring an unknown land with magical language that you understand. However, as we are running a production and race against time, you will need things to be as smooth as possible. Hire a translator if you are unsure of the map and also there are language barrier.
5) Tour Guide / Driver
(Usually they double as driver and sometimes triple their role as translator too)
A luxury member to consider: A tour guide to bring you to your photoshoot destination. (Best to be local whom stay there for many years and had experience in wedding photoshoot) They can show you shortcut and some local secret hideout for your photoshoot.
Do keep a lookout for our next series of article!
Should you have any questions regarding Overseas Photoshoot. Do contact us here and we can help you with it: