We are Going to Holland & Paris for Pre Wedding Photoshoot in August 2015!
Among all Singapore Bridals, Dream Wedding is the specialist dealing with overseas pre wedding photoshoot. A package for photography with wedding gown.
Besides providing the necessity items such as Wedding Gown, Tux, Photographer, Make Up Artist, Album and such. As a professionals wedding planner we will assist couples in planning the trip itinerary too. This allow you to enjoy the trip as much as possible.
Check out on our overseas photography package for the following locations.
The price is only $4180 Nett (May Rate). See other months rate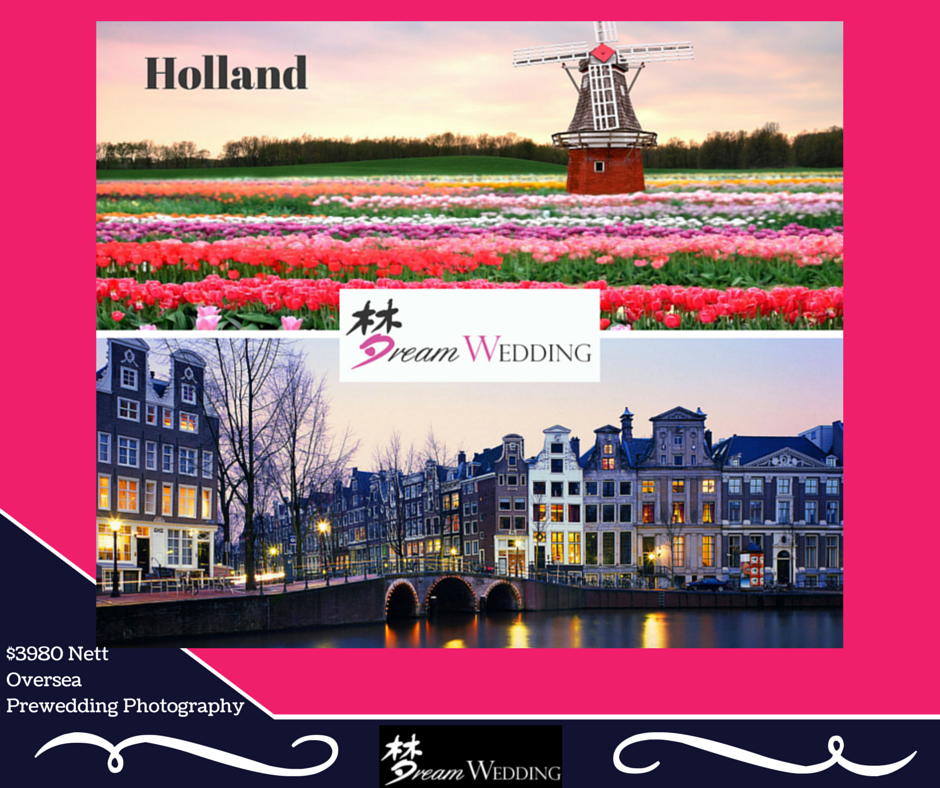 It includes wedding gowns from our wide gown selections in the bridal, wedding photographer and wedding make up artist air ticket and accommodation of our 2 crews to Europe. This is to fill the gap that usually other company do not offer Photography with Wedding Gown package.
Especially with the declining Euro against Singapore Dollar. Now is the best time to capture your Beautiful Wedding Memory in this far away yet magical land.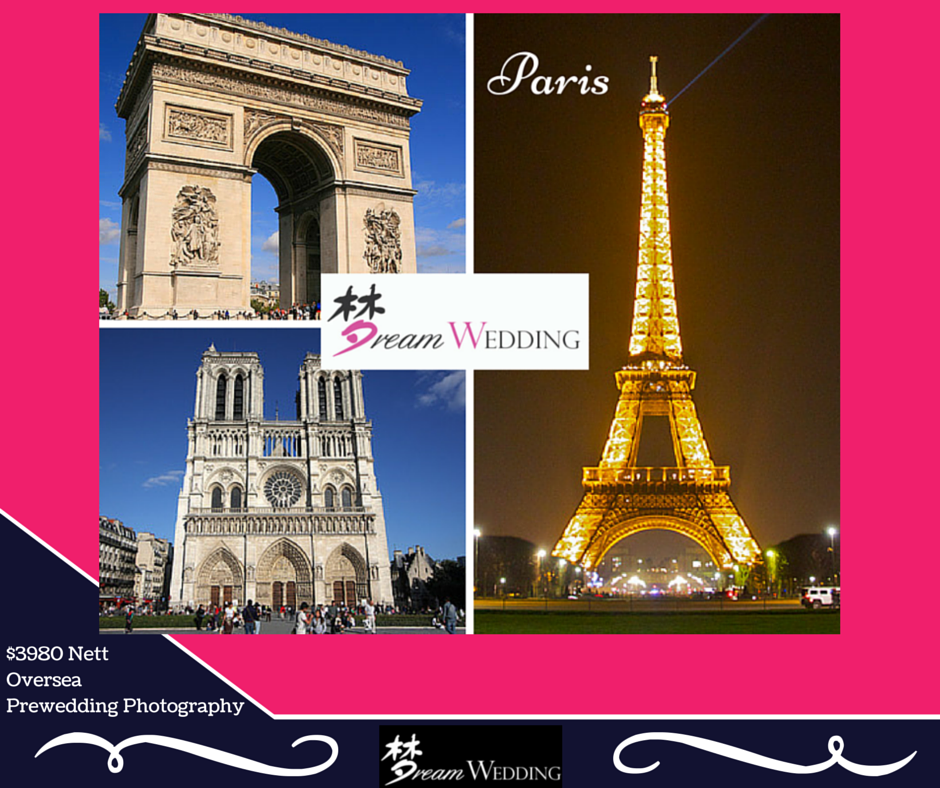 Price Comparison with Other Photographer
Call us at 66048013 or
Contact Us here:
[contact-form-7 id="5084″ title="Contact form 1_Holland_package"]