Bali Pre Wedding Photoshoot Confirmed Schedule
23.03.2015 ~ 29.03.2015
Grab your luggage and go!
Bali Pre-Wedding Photoshoot at only $3980!
This include Air Ticket & Accommodation for Photographer & Make Up Artist!
Additional Benefit to fly now as there are Air ticket promotion by Jetstar: $135 per pax, return ticket includes tax, 25kg baggage!
(Jetstar Promotion ends on 2 Feb 2015 or first come first serve)
Now you can have your Unique and Special Pre wedding Photoshoot at a very reasonable rate!
Explore the land of Love with us!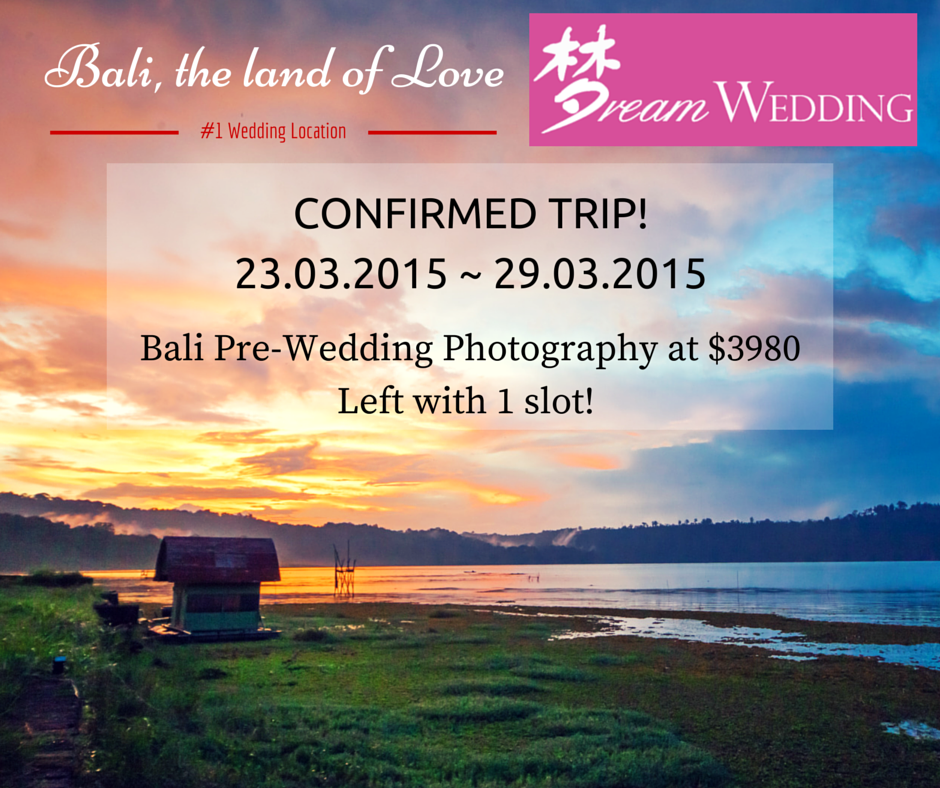 Contact Us Now to Find Out More!
[contact-form-7 id="3255″ title="Contact form 1″]