Air Ticket Comparison Between Korea, Europe (Paris) & Australia (Melbourne) for your Overseas Pre Wedding Photoshoot
This Air ticket Comparison is meant for you to have a knowledge about the different rates that you have to pay for Overseas Pre Wedding photoshoot.
With the Booming Airline industry in Singapore to various attractions, our Wedding Planner are surprise to see that Traveling to Europe is not as Expensive as we think it is:)
$1633 for 2 Pax to Travel to Paris Only!
*Do kindly note that all price quoted in this article is for 2 pax (To & Fro) to the destination:)
Let us Show you the various area of Air Ticket that we had find out today via different platform.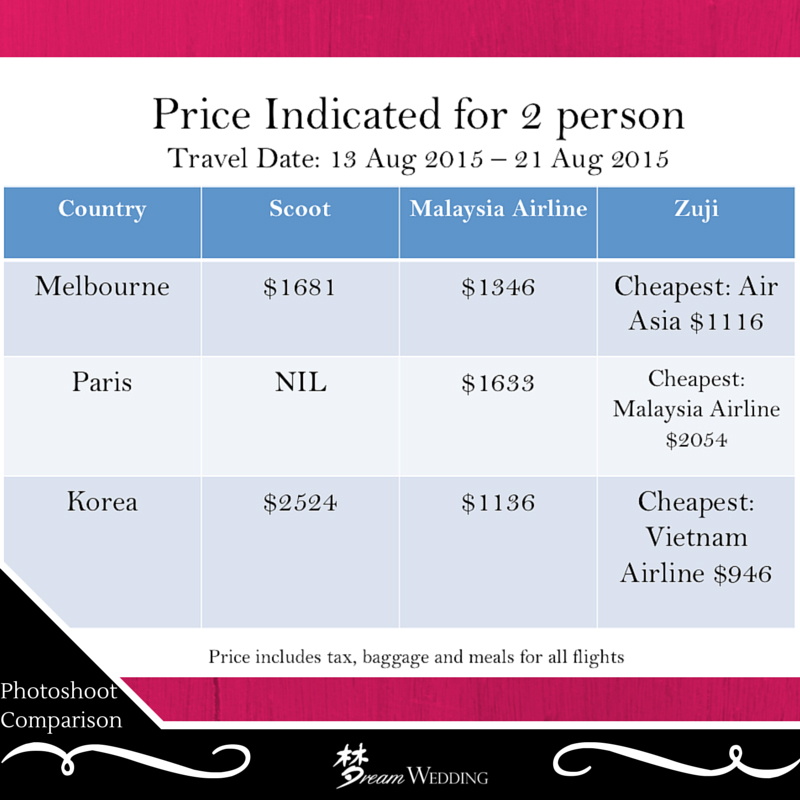 Overall Price Indicative Rates for Korea, Paris & Melbourne Air Ticket Comparison
This will be the individual Air Ticket Comparison Rates for Scoots Airline
[tg_tab tab1="Air Ticket Comparison Rates for Scoots Airline"]
[tab id="1″][tg_thumb_gallery width="280″ height="280″ gallery_id="6532″]
[/tab]
[/tg_tab]
This will be the individual Air Ticket Comparison Rates for Malaysia Airline
[tg_tab tab1="Air Ticket Comparison Rates for Malaysia Airline"]
[tab id="1″][tg_thumb_gallery width="280″ height="280″ gallery_id="6544″]
[/tab]
[/tg_tab]
This will be the individual Air Ticket Comparison Rates for Zuji Website Platform
[tg_tab tab1="Air Ticket Comparison Rates for Zuji Website Platform"]
[tab id="1″][tg_thumb_gallery width="280″ height="280″ gallery_id="6543″]
[/tab]
[/tg_tab]
[one_half]
Related Post: FAQ About Overseas Pre Wedding Photoshoot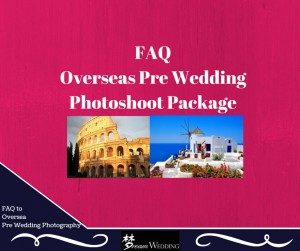 [/one_half]
[one_half_last]
Related Post: 10 Things to look out for in Overseas Pre Wedding photoshoot
Contact Us Here for Your Overseas Pre Wedding Photoshoot Enquiry
[contact-form-7 id="6546″ title="Contact form 1_Overseas Air Ticket comparison"]