1) Local Contact & Help Desk
Everyone will always have questions when it comes to making a deal. Be it a fried chicken you are buying, a Telco you are choosing or a gown rental/purchase from a wedding boutique, you are sure to have questions about the products and services. (Extract from Previous article "7 important things to look out for when selecting overseas vendors")
We are open 6 days a week! (Except Wednesday) Having a one stop solution to all your wedding needs such as alteration from our in-house seamstress, gown designing from scratch with our gown designer, professional wedding planners lead by lecturer of Institute of Certified Wedding Planner (ICWP), you are sure to find us around to help you with your once in a lifetime wedding planning journey.
Being physically here is not enough; we are also here to enhance your overall experience, as this is the time you will remember for the rest of your life.
Come visit us in our boutique via an appointment and we will be happy to share the joy of your wedding.
2) Easy Procedures
Dream Wedding group provides an easy one-stop solution to all your wedding needs. We design our procedures as easy & convenient for you.
See our Wedding Gown Process Here
Don't believe me? Read our real couple Testimonial & Review: (www.facebook.com/dreamweddingboutique or http://dreamwedding.com.sg/testimonies/)
3) Timeliness & Fashion Style
Each Month, we have new gowns coming in. By staying abreast with the newest fashion and preferences of our couples, we will definitely have something for you.
Furthermore, we practice final fitting only in the last week of your wedding.
WHY do we have this arrangement?
It is our thoughtful consideration that during the last relay towards your Dream Wedding, it will take a toll on your time and energy. This usually results in a change in your figure.
By having this arrangement, we are sure that you will have the best fit of your dream gown to compliment your body contour.
4) Reliability
Dream Wedding Group has a wonderful working relationship with various reputable corporations such as Sentosa Leisure Group & Singapore Flyer.
We are all very well aware of the high service standards that Sentosa demands for their client. Yet Dream Wedding Group is the only appointed wedding vendor serving Sentosa Wedding couple.
You judge on your own if Dream Wedding Group is reliable enough to be part of your special day.
5) Quality
We allow close up viewing of our gowns physically before you rent your gowns and unlike other operators, you do not just see pictures of the gowns only. Seeing the quality of the gowns close up, you judge for yourself the quality and workmanship.
Or maybe again, do refer to our testimonials & reviews from real couples to decide. (www.facebook.com/dreamweddingboutique)
(Real Gowns Design from our GOTD Album – http://dreamwedding.com.sg/gotd-gown-of-the-day/)
6) Additional Charges
We practice the belief that all our items are explained clearly. All details are important for us to go through with the couples with regards to the process to rent your gowns.
Having a surprise bill shock on items you do not know is an unpleasant experience for you and a bad business taste for us.
We make sure the couples understand the additional costing (if there's any) that they might incur and we will service with our heart for your once in a lifetime event.
7) Most Important Question to Ask Yourself
Having a team of professional wedding planners to assist you in selecting your gowns and giving you advice for your Dream Wedding, will it be a value adding experience or will it be causing you more stress in return?
Worth it or not? You decide 🙂
Related Article: Dream Wedding Gown Collections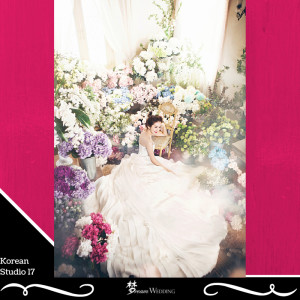 Contact Us For Any Questions
[contact-form-7 id="5890″ title="Contact form 1_7 Points on why you should come to rent or buy"]