6 Things Bridesmaids Do & Don't Realise that It Annoys the Bride
Everyone have a chance to be a Bridesmaid or Sisters in our life time. It may be your first time or #9 time, but it is always good to know what to avoid to trigger Bridezella from appearing. We spoke to some real brides to find out more about their pet peeves.
Here are Nine things that you did not realised that you are annoying the brides, plus practical tips in avoiding it.
1. Asking About The Same Details Over And Over Again.
Why Its Annoying: The bride's have a long to do list and she really have no time and energy to be discussing on your hairstyle for the wedding and how to get to the hotel reception. Or worse, the hotel/venue name again and again. Once she passes down an information, do her a favour by noting it down and not asking for it again and again.
How to Avoid It: Don't make your Bride's the go-to resources centre every time you need a piece of information especially if it is something that has been communicated before. Reread your email, sms, whatsapp, line or message for the answer or check it out with the couple wedding website or other sisters before going to the Brides for all the minute details.
2. Being MIA
Why Its Annoying: By not answering call, sms, email or even maybe a few wedding favours making sessions. You may just let your brides feel that they should not have asked you in the first place.
How to Avoid It: You do not need to drop everything in your life to be a bridesmaid but you must still make this role a priority. It does not take much effort to answer an email or whatsapp. She trusted you to be with her on her special day, do assist her with answering email, sms or message even if you are not able to complete the task, inform her early instead of not answering.
3. Waiting till the last min to choose your dress
Why Its Annoying: The brides are constantly worrying that you might not be able to find your gown, or they don't fit in with the rest of the brides. Especially with the time ticking down, you can imagine the anxiety they are facing.
How to Avoid It: Buy it as soon as possible when you had all the details from the brides! If you are facing difficulty in buying the gown at the moment, share it with the bride's and work out a solution together.
4. Not Getting along with the other bridesmaids
Why Its Annoying: The drama distract from the bride's happy moment and cast a negative light on the wedding . Keep in mind that she value the other bridesmaids and she will not appreciate you complaining about them.
How to Avoid It: Be sensitive to your bride's feeling and vent to someone else instead. Preferably to someone who is not connected to the wedding. And try to keep an open mind about the women whom seems to be irritating you as she is not the main person but the bride's is (Your Friend!)
5. Being Late for All Appointments
Why Its Annoying: Bridesmaids are an important role and you are trusted by the bride to assign you with such an important task on the wedding day. Brides will feel the least important when you are always late for the appointment.
How to Avoid It: Planning a wedding is a hectic process, make sure you are always there for the bride. It is the bride's most important day in her life, do make her feel she is important and special.
6. Stealing Limelight of the Bride
Why Its Annoying: It is the bride's Dream Wedding day, not yours. You will have your limelight when is your wedding. Stealing her limelight may result in her stealing your limelight during your wedding too. It definitely create an unpleasant experience.
How to Avoid It: (Dear Bride, this is for you) If you know your friend is a limelight stealer, please exclude her on the bridesmaid list.
Related Post: Video on Wedding Planning Tips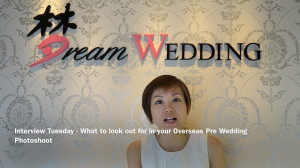 Contact Us Here for Your Dream Wedding Enquiry!
[contact-form-7 id="6918″ title="Contact form 1_6 things Bridesmaid do that annoy brides"]