50% off Discount Wedding Gown Rental (Promo Thursday)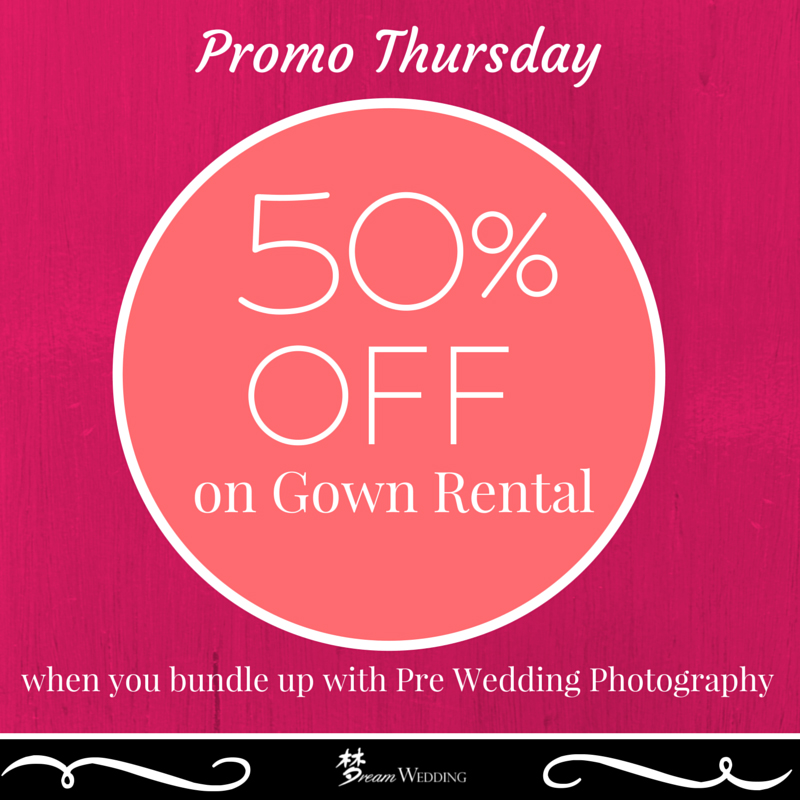 On this Promotion Thursday, we are pleased to offer 50% discount on our Wedding Gown Rental Package when you bundle with our Pre Wedding Photography.
(Last Few Days Promotion Only Before its over!)
Pre Wedding Locations includes:
All Photos Return for all our 14 Cities Locations Pre Wedding Photography are available too!
(Europe) Paris, London, Santorini, Prague
(New Zealand) Queenstown, Auckland
(Thailand) Phuket
(Malaysia) Langkawi
Maldives
Say Promo: 50%Gown and Contact us via WhatsApp at 82998796.
Share with us where is your ideal wedding photography locations, our friendly overseas specialist will be able to assist you in getting double combo for the gown and pre wedding photoshoot discount (if available) for you!

This Great Discount Wedding Gown Package is available upon any Pre wedding Photography Package Signed Up! Cheers!
With Love♥,
Dream Wedding Planner
Testimonial from our Past Overseas Pre Wedding Photoshoot Couple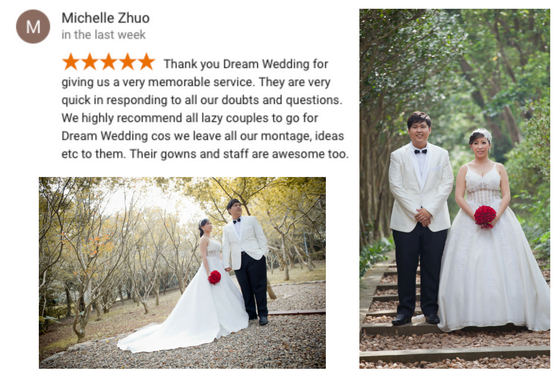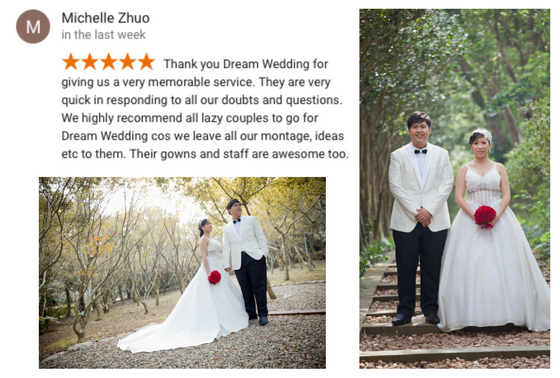 Taiwan Pre Wedding Photoshoot Couple Review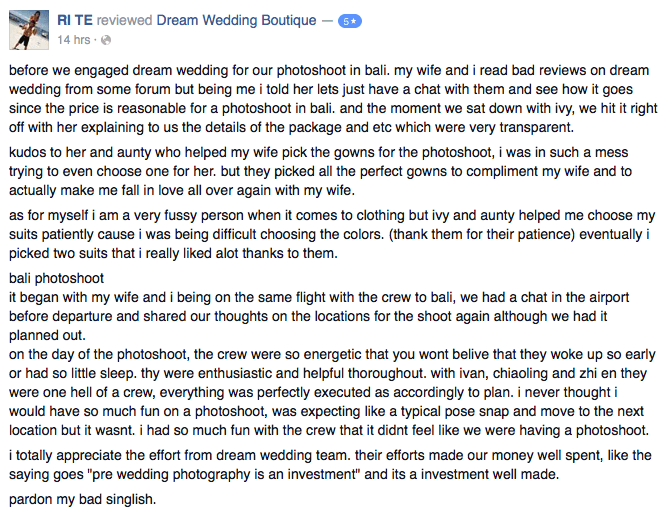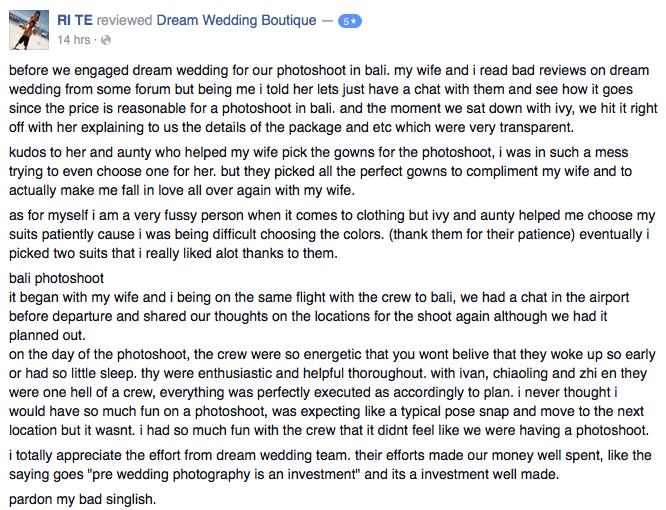 Bali Pre Wedding Photoshoot Couple Review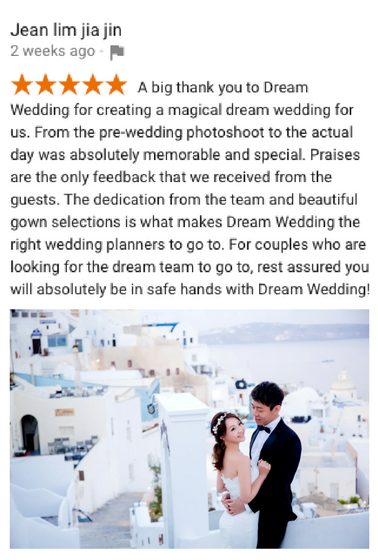 Santorini Pre Wedding Photoshoot Couple Review



London Pre Wedding Photography Couple Review



Singapore Pre Wedding Photoshoot & AD Wedding Needs Couple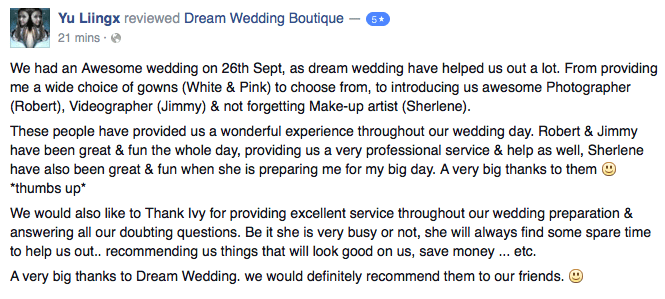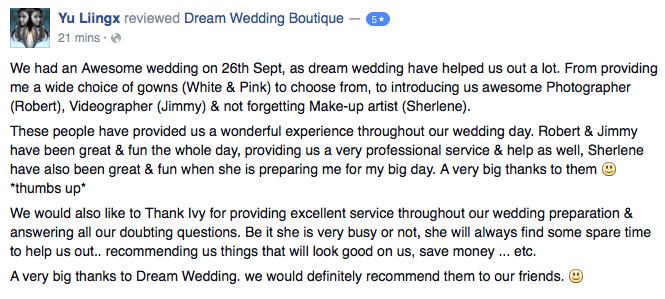 Save Money & be one of them.

Contact Us Here for your Destination Dream Wedding Photography with our Current Pre Wedding Photoshoot Promotion!
Some photos of our Lovely Couple Whom Made an commitment to each others in our Bridal!
Related Wedding Services