10 Reasons why our Overseas Pre Wedding Photoshoot Package is the Best In Singapore!
Pre Wedding Photoshoot is one of the essential element in our Singapore Wedding. Usually Brides will be wow by the possibility of different photography style and overseas locations for their Pre Wedding Photoshoot. But Groom is usually concern with the technical issues such as costing and possible logistical issues.
We understand both of your concern and thus we are here to provide a wholesome and affordable solutions to both your needs. This is why our Professional Wedding Photographer and Make Up Artist are included in this wholesome package to save time and effort on your side.
We believe in providing the best for you and so you can remember us for life!
In this article, we will share with you why our Pre Wedding Photoshoot Package is tailored for your Needs!  And Definitely it is One of the Best In Singapore!
Reason 1 – Our Rate is Most Affordable!
We believe that a Dream Wedding must be within reach for all couples in Singapore! Thus we start researching and conceptualising different probability and working with different department in our bridal for a creative idea. Finally, this overseas photoshoot ideal is born! There are many destination Pre Wedding Photography promotions here too!
A package which will consists of Key Elements that a Pre Wedding Photography will need (Without Additional Cost)
Flexible timing and location of your choice as everyone works different and have different ideal on their Dream Wedding photoshoot location
Consistent High Quality and Professional Team of Crews to Service our Couples
Wide Range of Gowns to Choose from to solve the needs of Brides Dream Wedding Gown
Licensed to shoot in the various country or locations without worry about photographer or make up artist being rejected at the Airport as they are technically working overseas without a permit. (See Horror Story of A Celebrity Influencer when her Photographer are unable to enter the country and everything had to be cancelled!)
0% Instalment Plans are available and you will only need to pay around $200 – $300 for 24 months till the start of your overseas photoshoot! (Months of instalment will be adjusted accordingly for each couple)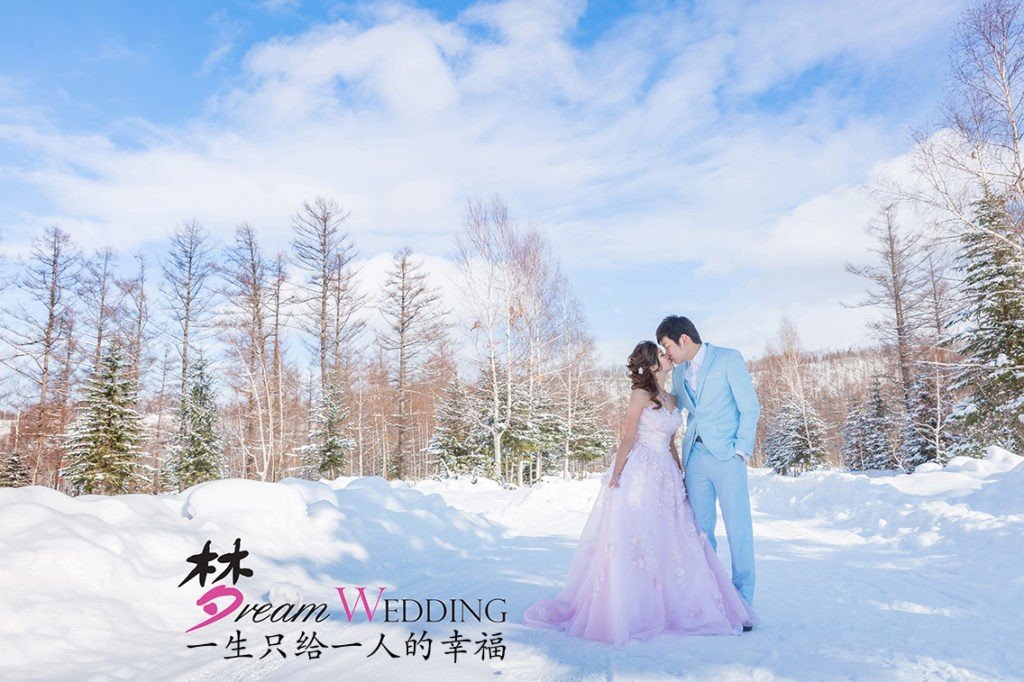 Reason 2 – We have the Most Comprehensive Team Catered for your Pre wedding Photoshoot
For a Photoshoot to be perfect, we will need 3 key elements. Bride & Groom cooperations, Professional Photographer & Professional Make Up Artist. Since you are going overseas for your pre wedding photoshoot, we believe you will be excited for your overseas photoshoot sessions and give us your greatest smile.
So the next thing is Professional Photographer (PG). Our team is considered one of the most creative and hardworking professional bridal around the world. See this picture and you will understand why.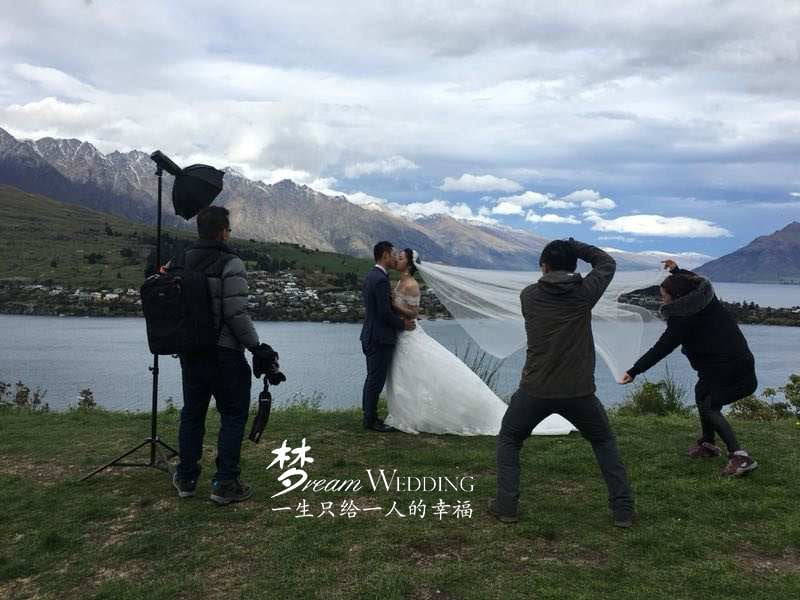 Beside the Photographer, our talented Make Up Artist (MUA) will follow you throughout your photoshoot to help you with your make up, touch up and provide assistance to your photoshoot process.
See this article for Team Member FAQ
Reason 3 – Gown is Included!
Can you imagine going around sourcing for wedding gown and suit for your photoshoot, at the same time trying to enjoy the whole overseas experience? It is too much of a hassle however that is the norm in the market, photography gowns are not included in their Overseas Pre Wedding Photoshoot Package.
We don't agree to this! It is too troublesome for couples and is too stressful too!
We want Couple to be happy for their Destination Pre Wedding Photoshoot! So we are pleased to be offering Wedding Gown and Suit for the photoshoot from our very own wide collections of Gowns from here in Singapore and overseas.
Dream Wedding prides ourselves to be Singapore Largest Collection Bridal for Wedding Gown. We are sure that your concern for your Wedding Gown will be solved here.
As we believe in no hidden cost, you can choose from the whole range of our Wedding Gown collection.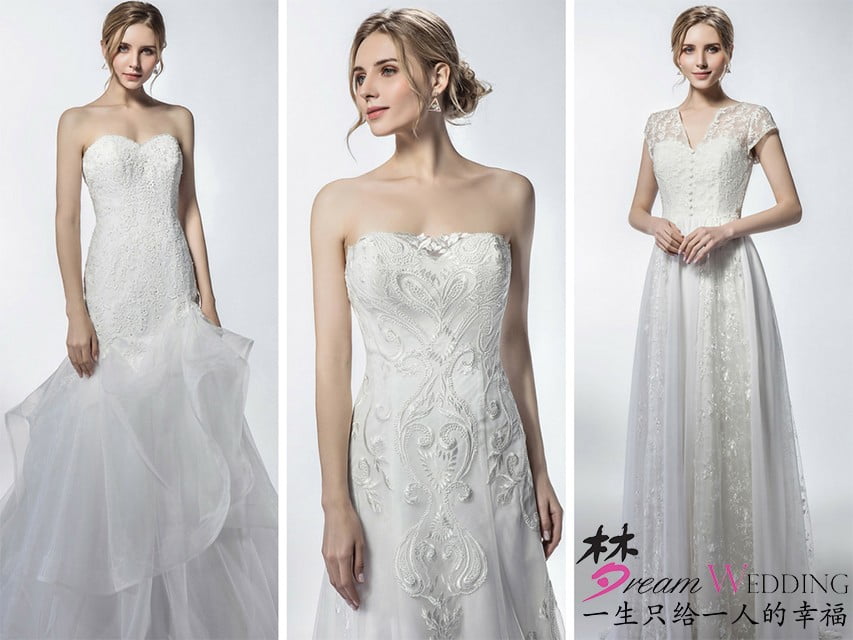 Reason 4 – Different Outlook with Different Gown Choices
Each Gown bring out a different feel and portray a different you thus you will definitely need a different make up to bring out that beauty in you. With your chosen gown selections, our Make Up Artist will tailor a make up look specifically for the best overall appearance to capture the perfect you!
Imagine that you had spent a considerable amount of money, (air ticket, accommodation, photographer fee and many more) yet you have to do your own Make Up for your Pre Wedding Photoshoot.
Fret not as We had it covered within many of our Destination Pre Wedding Packages for you.

Reason 5 – No Limitation on the date
A common practice in the industry is that photographer will fix the date of photoshoot and gather as many couples as possible to go to the same country together. Our Bridal team sees this arrangement as less ideal as everyone. We respect that you have a life of your own and schedule to follow too.
We are flexible in our time frame for your photoshoot. Contact us for your most ideal time frame for your pre wedding photoshoot and we will try to match yours! Should Our Team Is available, we will love to assist you in capturing your beautiful memory down!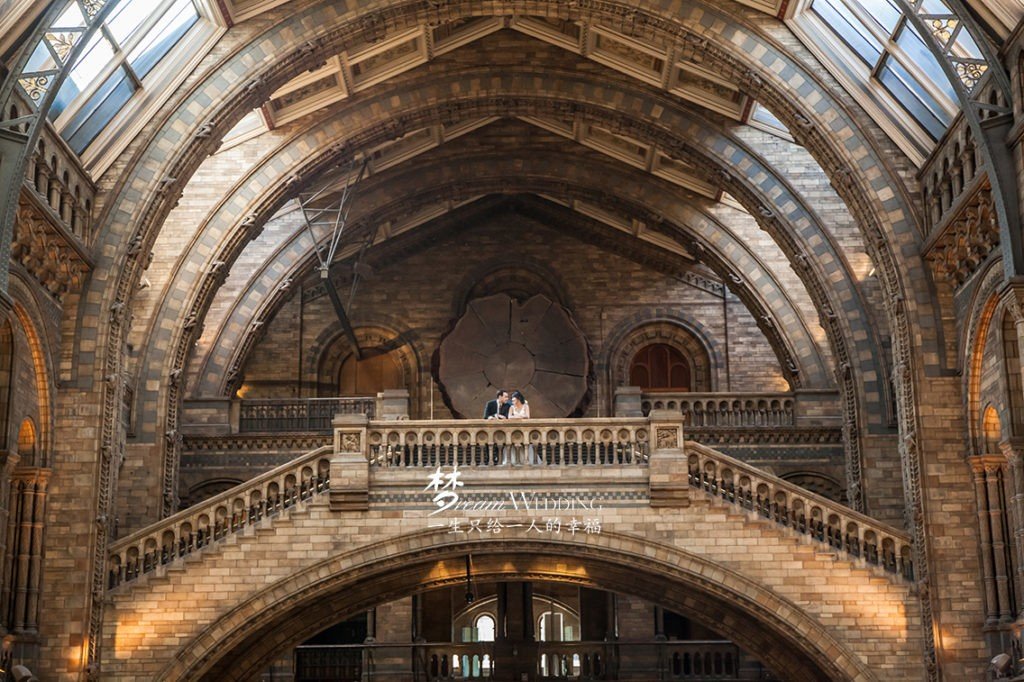 Reason 6 – Wide Choices of Locations to choose from
The world is beautiful in all its part and we believe that every couple have a different love story that you will want to share. Since everyone are different and different liking, we embrace this differences and we welcome all Pre Wedding photoshoot location at the country / location in your preferred country..
A recent trend is to treat yourself and have a mini honeymoon during your pre wedding photoshoot. This way you can fulfil both agendas of traveling and photo taking within one trip!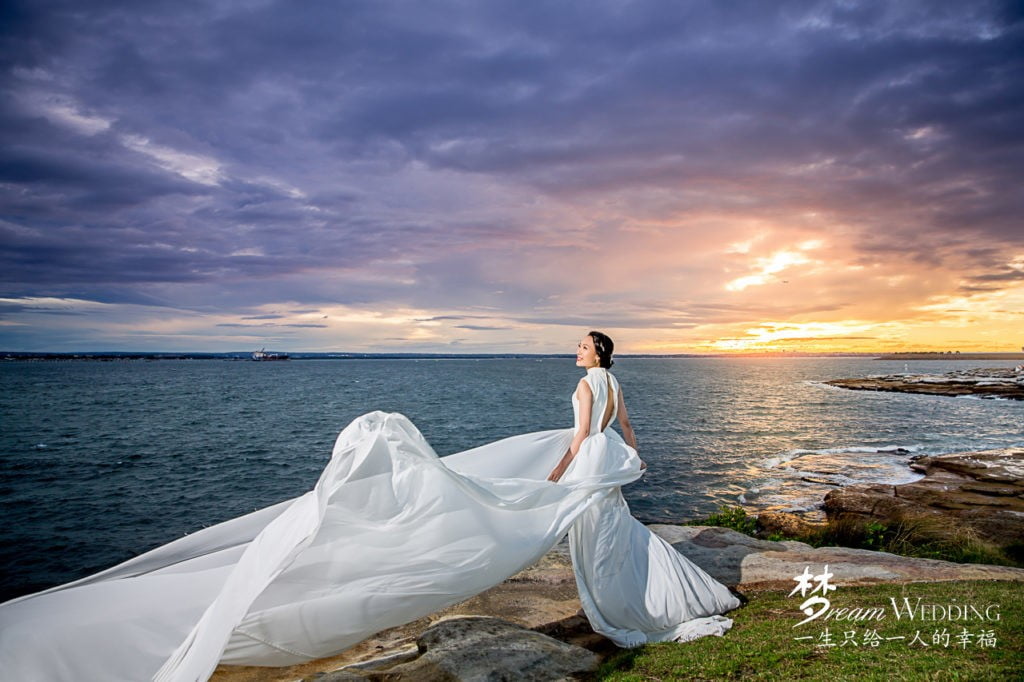 Reason 7 – We do provide advice to your itinerary planning
Let us do the primary research for your overseas photoshoot. As a starting blueprint for your photoshoot and trip planning, we believe that it will take a lot of stress off you for your Destination Pre Wedding Photoshoot.
By taking this stress off your planning process, we believe you can now enjoy your trip more!
Reason 8 – We are a Reputable Bridal
Dream Wedding is a Reputable and Reliable Bridal with many endorsement: such as a Major Government linked Sentosa Development Corporation, who appointed us as their only official Wedding Vendors for a few years straight.
Dream Wedding was involved in many Mediacorp event and other international event in our 11 years of operations. Do view our past media portfolio here.
With so many achievement and endorsement from other reputable partners, we are known for our high quality services and consistent quality control with all our service that we are providing.  You can surely put your trust with us and be rest assured that we will be here with you for a long time!
We were also Singapore Most Rated Bridal due to our consistent excellent services and transparent culture. Read More here.
Reason 9 – We only provide the Best Photographer for your Pre Wedding Photoshoot
We place great emphasis on quality control. Further with a larger investment to go overseas for Pre Wedding Photoshoot. We promise to entrust your pre wedding photoshoot only to our very best. Our Bridal Chief Photographer had trained and set up based around the world with locations at Singapore, Taiwan, New Zealand, Europe, Paris, Prague, Santorini, London, Bali, Phuket, Maldives and Australia! So with based set up around the world, we will definitely have quality teams to help you in your Destination Photoshoot!
However, as we only have limited talented Wedding Photographer & Make Up Artist, their slot is limited to each couple booking from around the world. Do book your slot early if you have intention to travel overseas for your pre wedding photoshoot. The other reasons is that early planning allows you to have your photoshoot at the preferred seasons!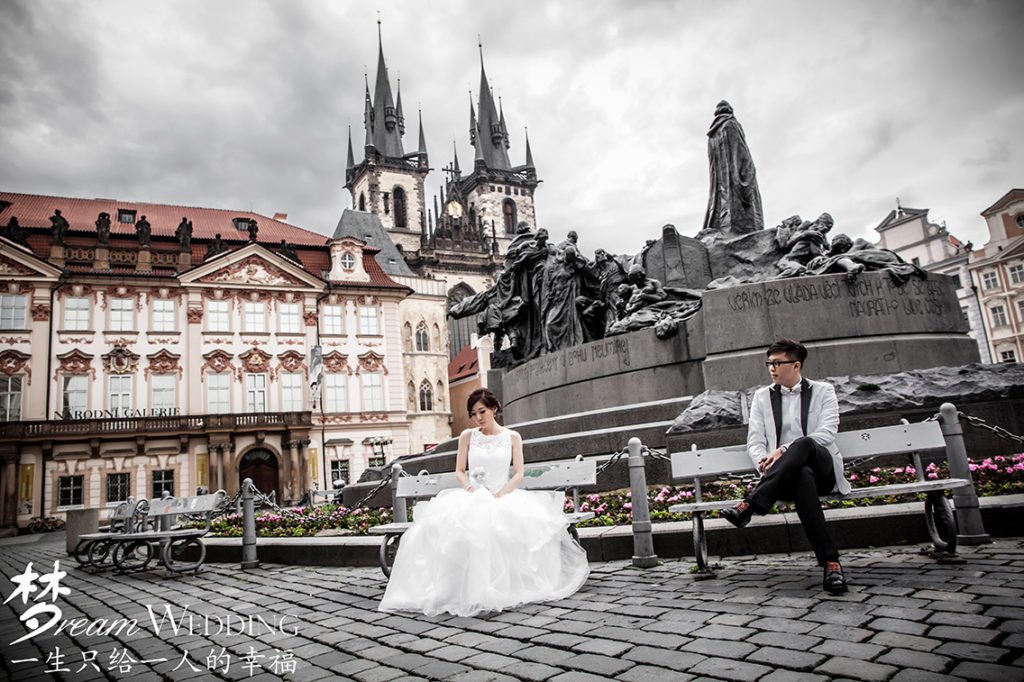 Reason 10 – All Photos are Returned!
Additional Photos cost has always been a main concern for pre wedding photoshoot. So to allow you to be more ascertain, our new pre wedding photoshoot package will be inclusive of all photos return to you! So you will not have to worry about additional cost at the end of the photography session!
Let us do the heavy lifting for your Pre Wedding Photoshoot and you should enjoy your once in a life time photography experience.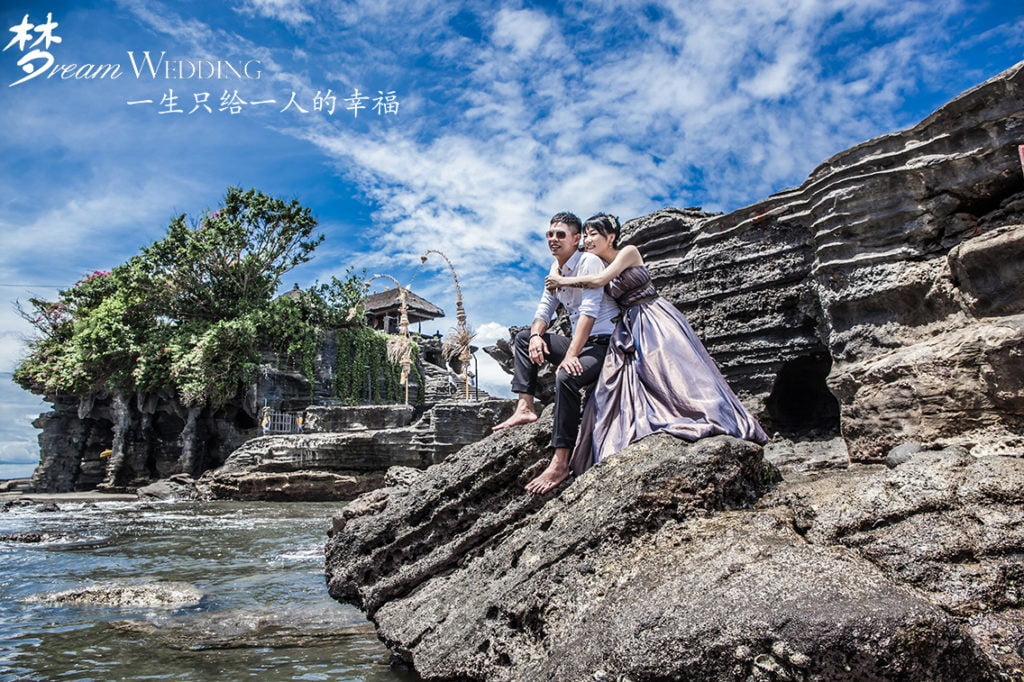 BONUS Reason 11 – Transport is prepared for You
We know that having a photoshoot is taxing enough and even more so if you have to drive (especially left hand drive) in a foreign land! So generally, we will cater driver to drive you both with the Make Up Artist, Photographer and even an assistant (to help you both in your photoshoot) during the photoshoot sessions! These are special arrangement which we had done to make sure that you do not have to worry so much! Your Experience Means alot to us!
Looking forward to be meet you soon and further assist you with your Dream Wedding Destination Photoshoot soon! Cheers!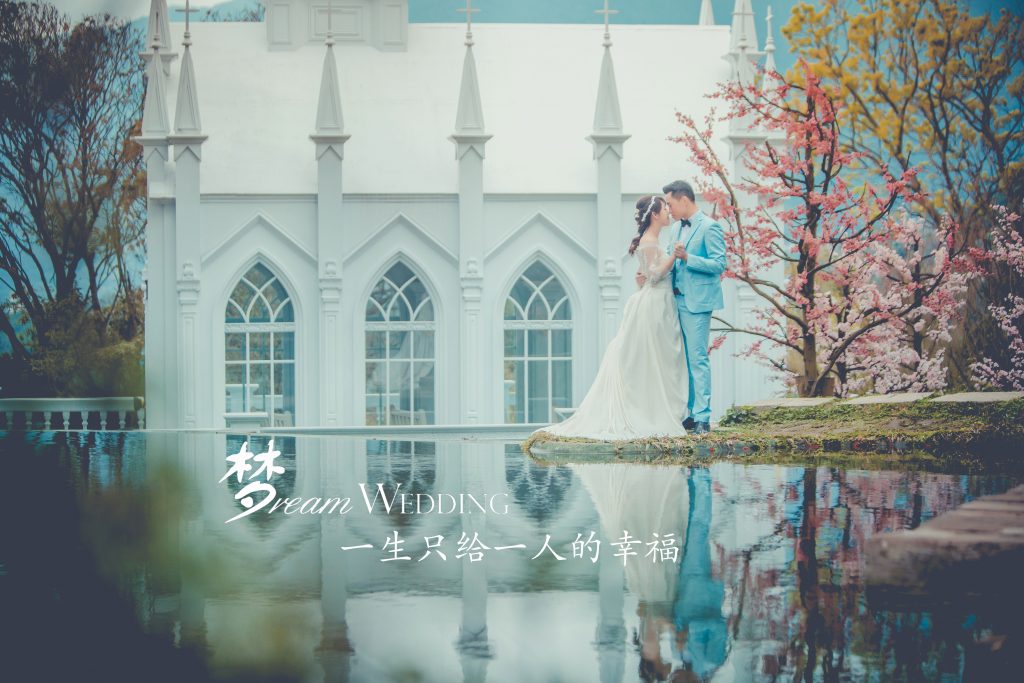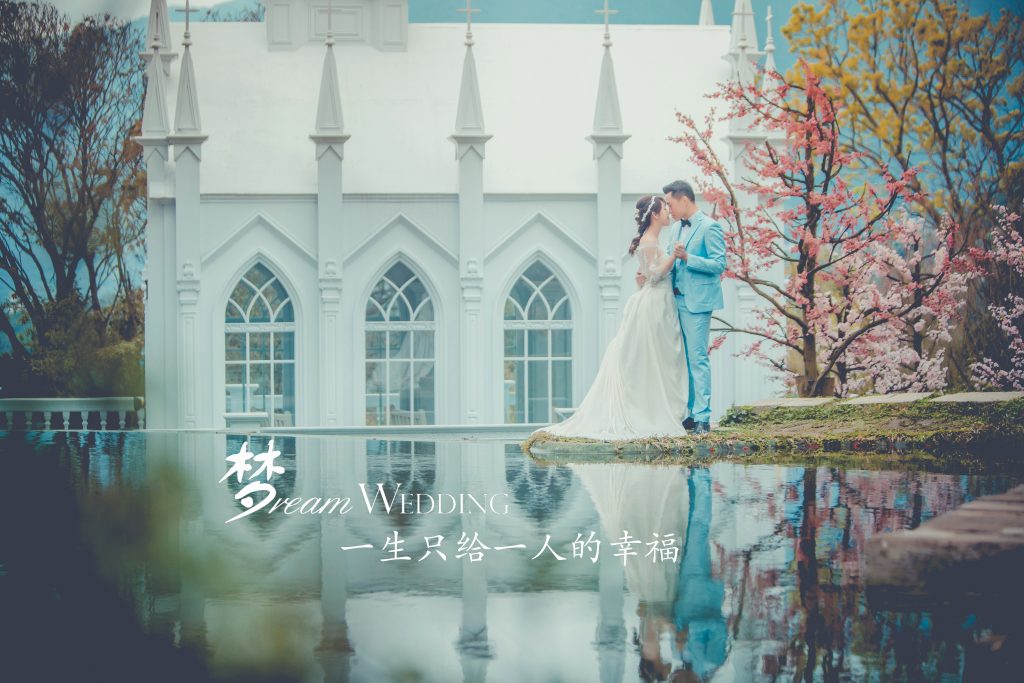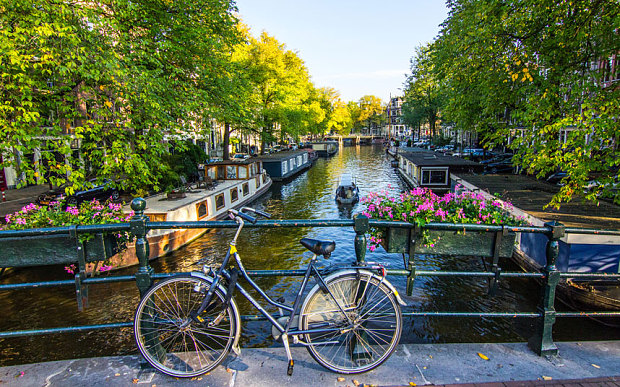 Contact Us Here for your Dream Wedding Destinations Photoshoot!
Testimonial from our Past Overseas Pre Wedding Photoshoot Couple
Taiwan Pre Wedding Photoshoot Couple Review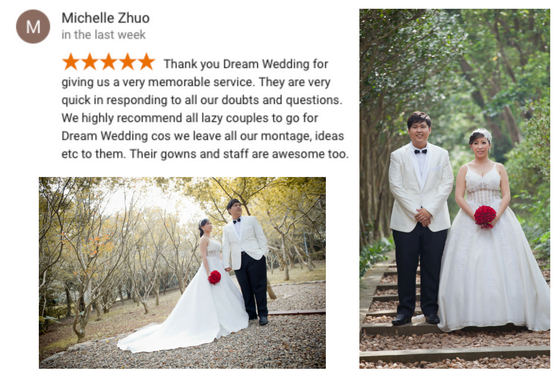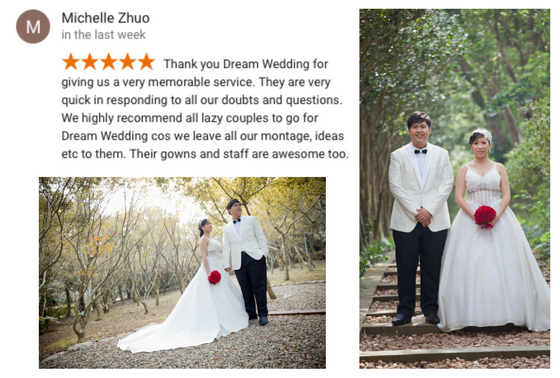 Bali Pre Wedding Photoshoot Couple Review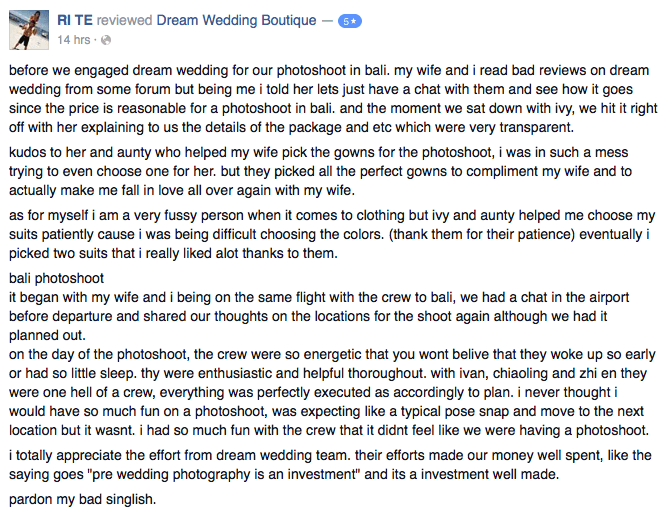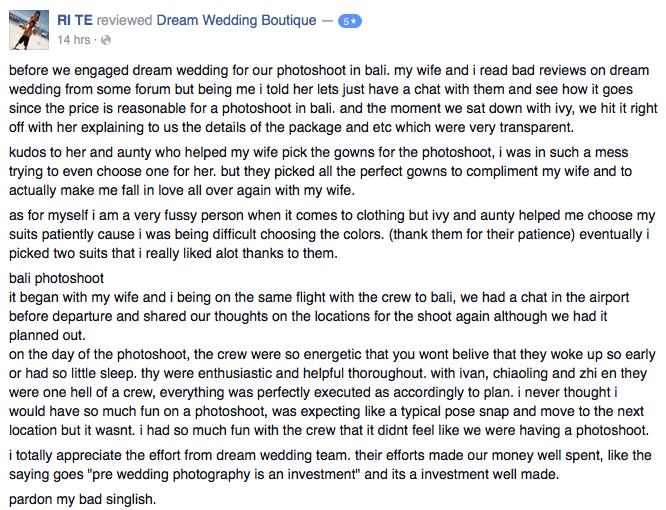 Santorini Pre Wedding Photoshoot Couple Review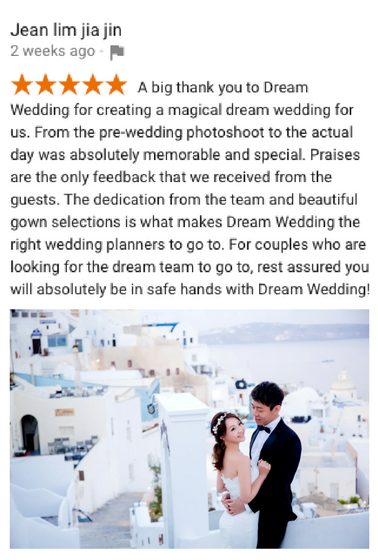 London Pre Wedding Photography Couple Review


Singapore Pre Wedding Photoshoot by a Japanese Couple Review


Be one of them Contact Us Here for your Destination Dream Wedding Photography!
Related Wedding Services