She Jumped in & She almost never survive her Wedding Day!
Trash The Dress is one of the up & coming trend! But Beware of how you Do it!
This bride intent to trash her dress and jump into the sea with her Groom in the water waiting for her.
With guest and onlooker from other yacht, her sisters and guest cheer her on.
Minutes later, she jumped in!
Gone in a Sec!
The Husband was looking and trying to pull her up but with no luck!
Her sisters and life guard have to all scrambled jumping into the sea to untie her from her wedding gown and pull her up to surface together.
A very scary never miss incident.
Beware to all trash the gown brides! You had been warned!
(Try a safer way next time)
Related Article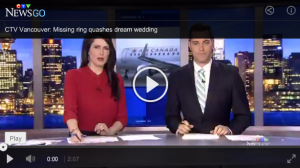 COUPLE DESTINATION DREAM WEDDING SPOILED WHEN VALUABLE IS MISSING FROM LUGGAGE