Top 10 Pre Wedding Photoshoot Venues in Bali
Bali is definitely one of the most favourite islands on earth! It is always ranked in the top 3 destination to visit in many websites and travel books.
Beside travelling, Bali is also one of the most favourite venues for Pre Wedding Photoshoot too!
Let us share with you the Top 10 Secret Location to Bali Pre Wedding Photoshoot!
10. The Mangrove Forest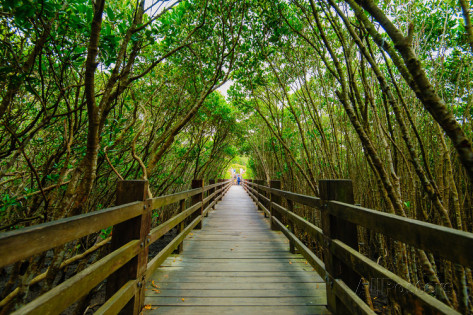 First on our list is the Mangrove Forest in Southern Bali. The island's largest mangrove forest is 1,000 hectares big and has a 1.4km wooden path within it. Other than just mangroves, tourists can also witness other animals in the forest, such as fiddler crabs, small fish and white storks.
Other than the wooden path to have the photoshoot on, there are a number of resting sites available in the forest, including a 11-meter-high bird watching tower, relaxation huts and a floating deck. These places serve as beautiful backdrops for pre wedding photos, it is no wonder why many couples choose to take their photos here!
9.  Lembongan Island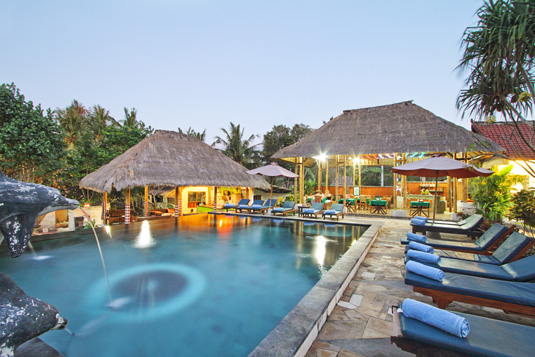 Nusa Lembongan is a beautiful tropical island just off southeast coast of "mainland" Bali. One can take a short boat ride (about 1 hour to 90 minutes) to Lembongan Island from Sanur.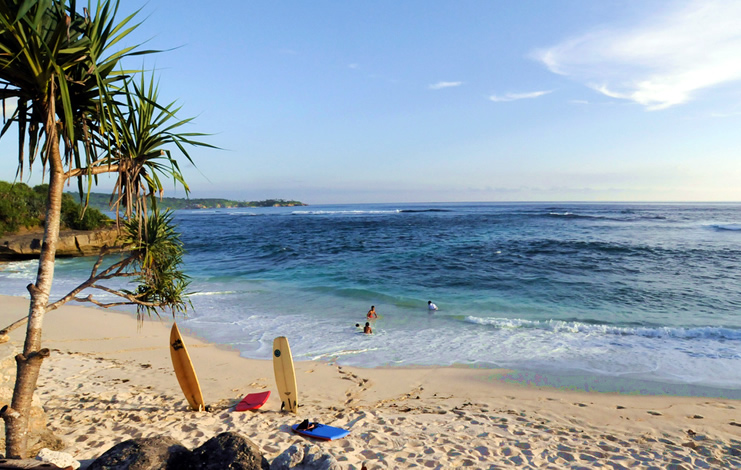 On Lembongan Island to the southwest of Jungut Batu (one of the main beach areas), Mushroom Bay is a quaint and sheltered bay. It has a white sandy beach and is perfect for any couples who enjoys such scenery.
Further south, there are lesser known beaches such as Dream Beach. This beach has mostly low-lying limestone cliffs and some dramatic cave formations. Since it is not well known, it is not crowded at all, making the process of the photoshoot easier.
8. Suluban Beach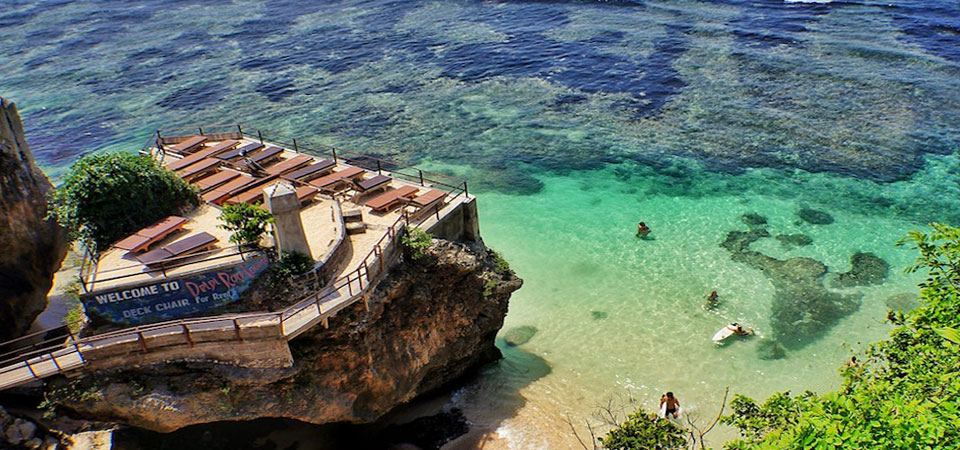 Suluban Beach is one of the popular beaches in Bali and is only about 10 minutes away from the Uluwatu temple.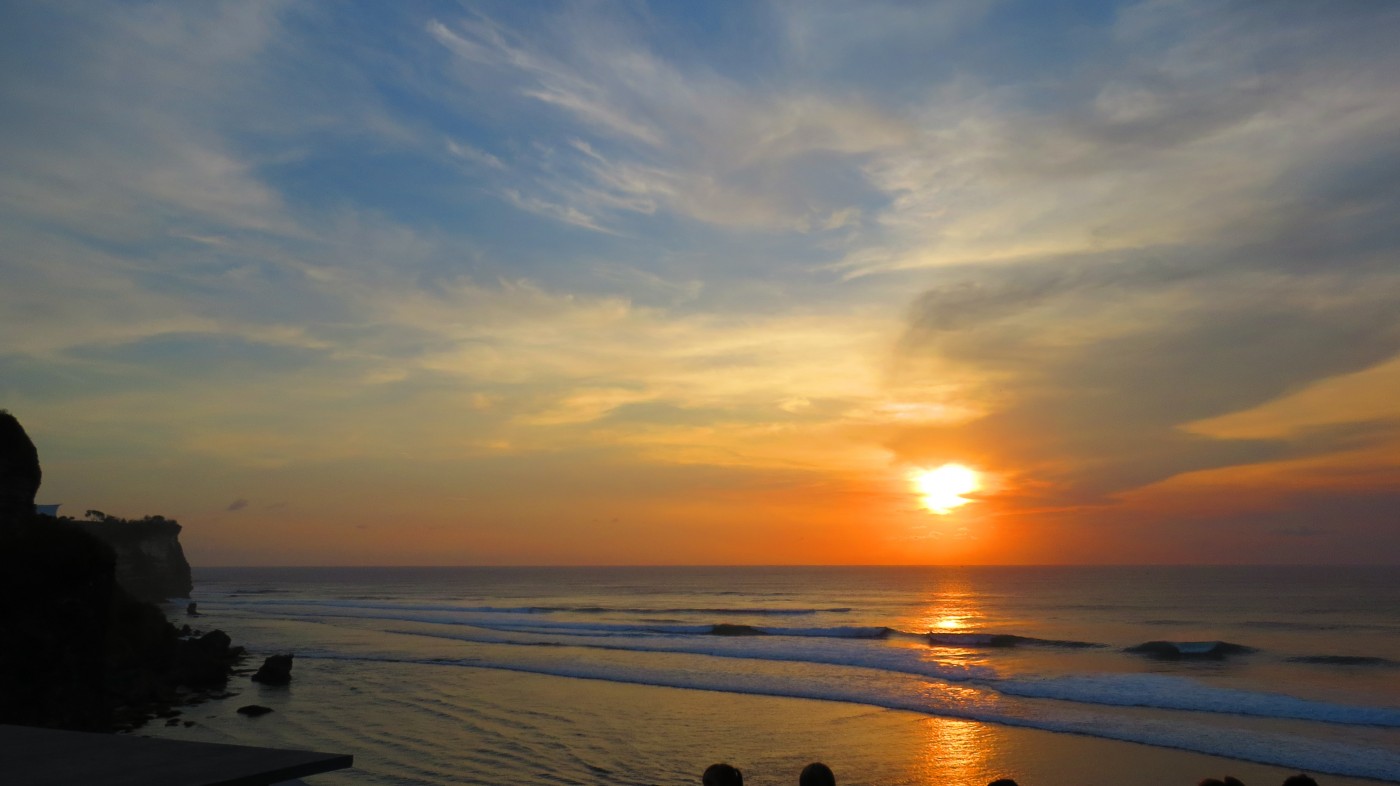 This picturesque beach has a breathtaking view of the Indian Ocean which has beautiful sunsets, creating a very romantic aura. This white sandy beach also has brightly-lit caves containing small rock pools. The angles which the sunlight hit the caves give it a glowing effect, making it perfect for a pre wedding photoshoot.
7. AYANA Resorts and Spa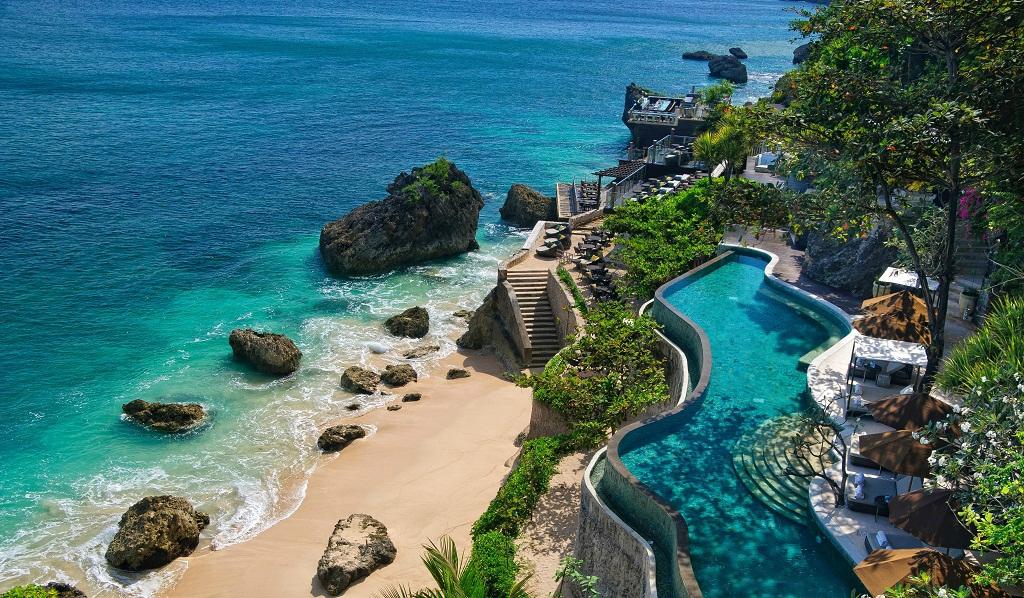 AYANA Resorts not only offers temporary lodging facilities and entertainment, but can also serves as a splendid venue for pre wedding photoshoots.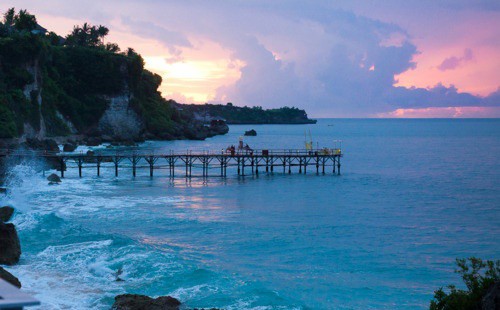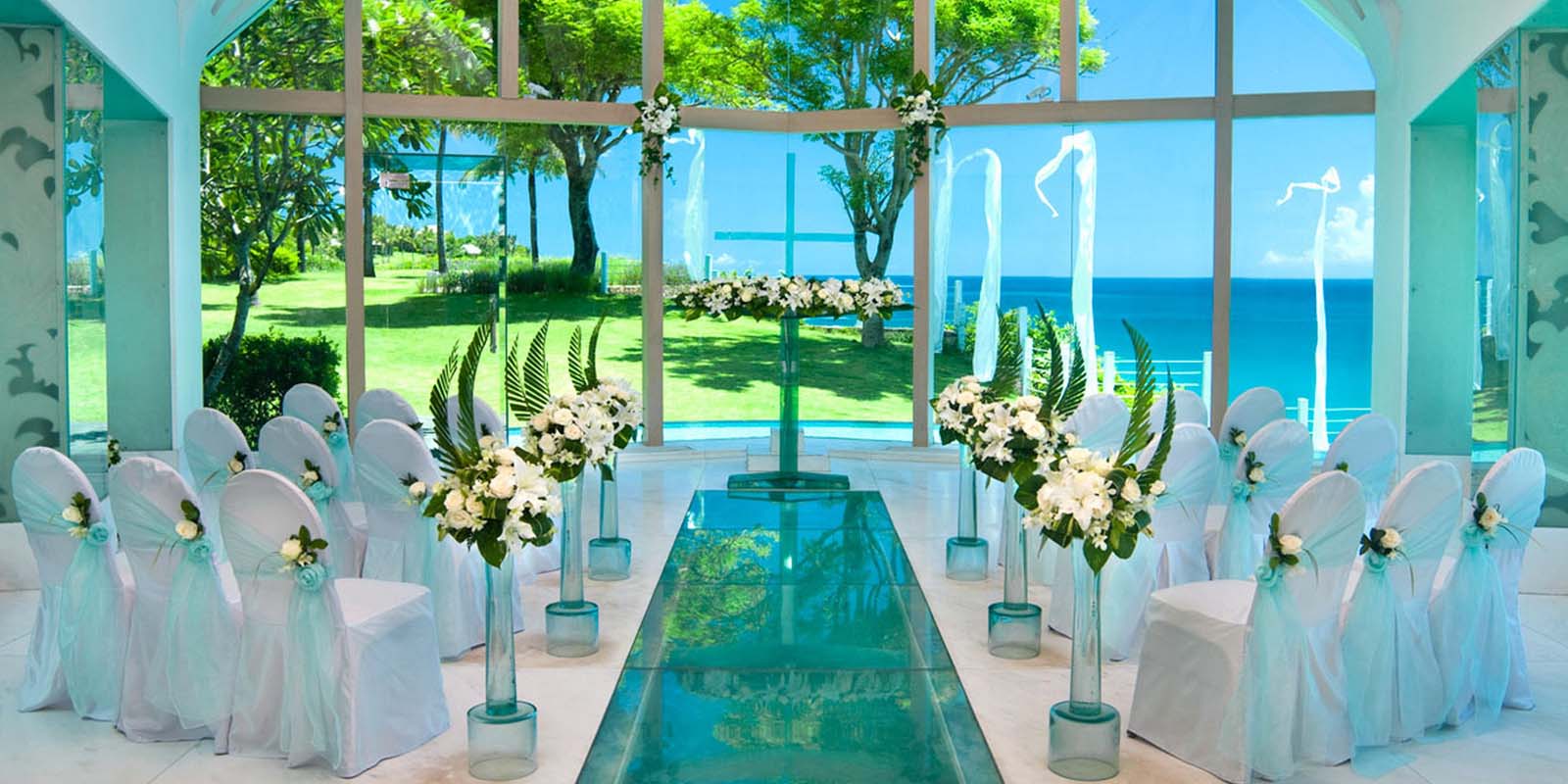 First of all, in the compound, there are various glass chapels, beautiful pavilions and even a jetty, which makes a great background for your photos. If you are looking for something different, horse carriages and the resort's buggies are also available as props for your photoshoot. Not only these, there are also a private beach and gardens located in the resort, the possibilities are endless. There are many types of backdrops to take photos with, there is no need to step out of the resort. If you are looking for such backgrounds for your wedding photos, you should definitely check out this place.
6. Mount and Lake Batur in Kintamani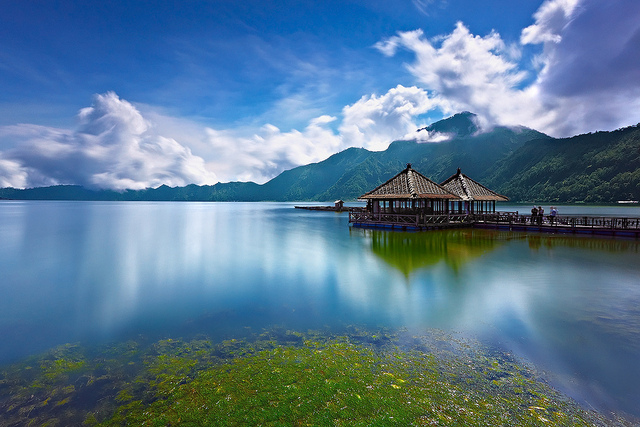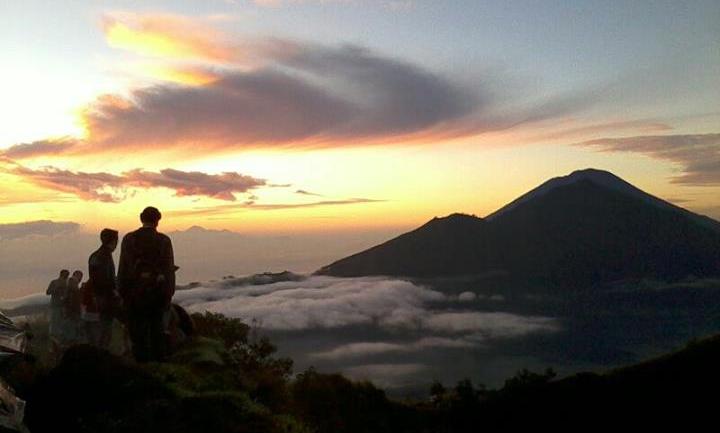 Mount Batur is an active small volcano located in Kintamani and poses as a lovely scenery especially for wedding photoshoots. Adjacent to Mount Batur, is the large crescent-shaped Lake Batur, which is surrounded by the crater (left by the eruption of the original Mount Batur ten of thousands years ago). The volcano, together with the cliffs and Batur Lake, offers a unique background for couples in their pre wedding photoshoot.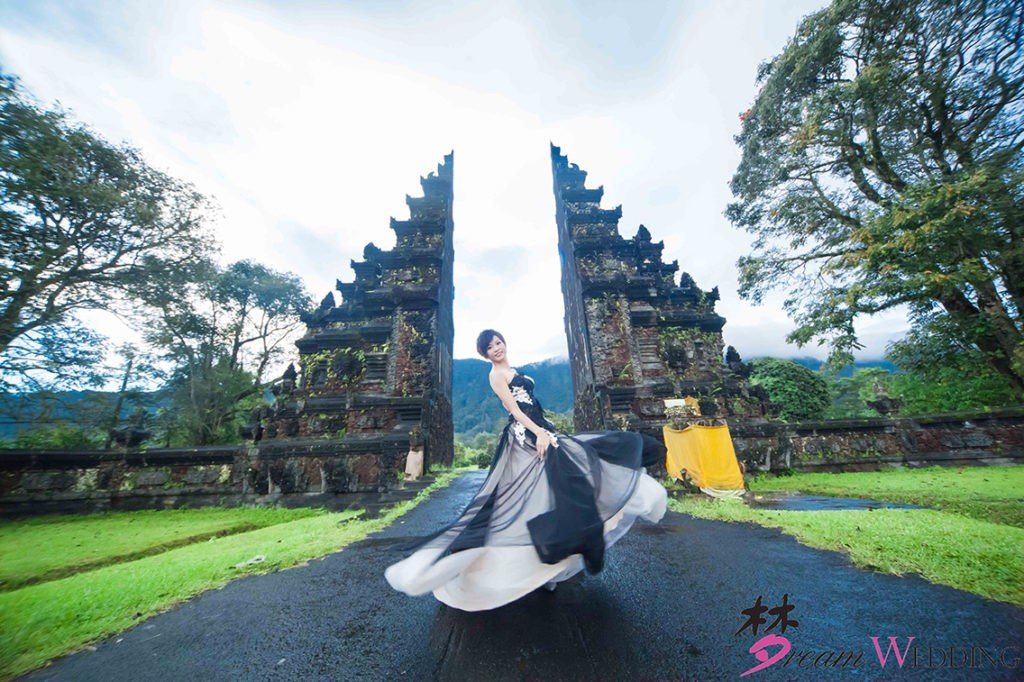 5. Nusa Dua Beach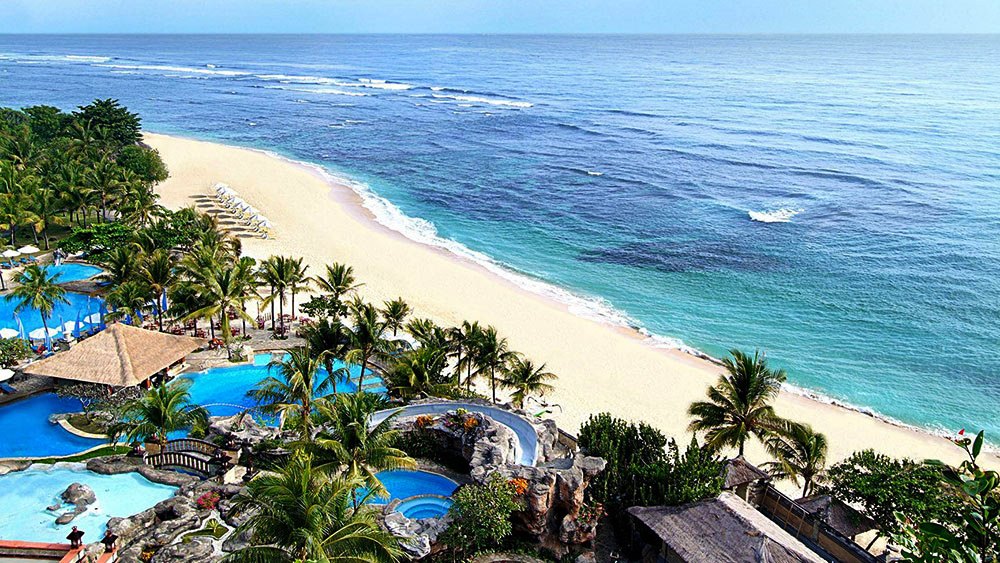 Nusa Dua Beach is another beach where many couples would like to have their pre wedding photoshoot. This white sandy beach has clusters of rocks which are great to pose on, the sea waves are not very rough and thus generally safe to swim in.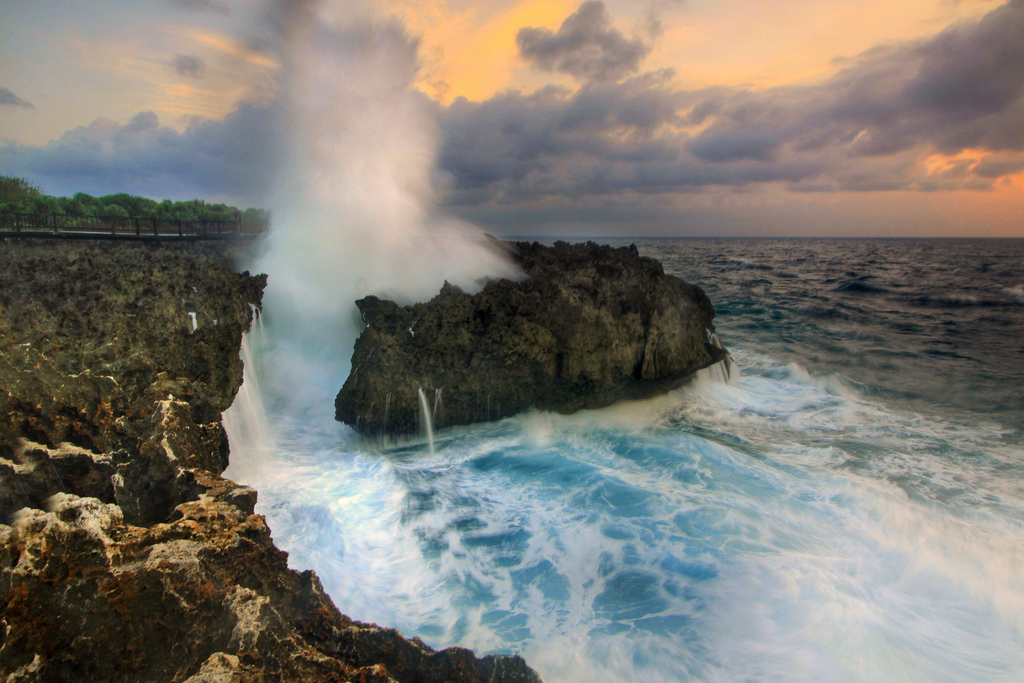 Something special about this beach is the Water Blow. The Water Blow is a rock formation where waves collide onto the rock wall creating a giant splash, making the water to appear as it is "blowing up", resulting in the name. This amazing attraction is special and certainly a great addition in your wedding album!
4. Taman Ujung Water Palace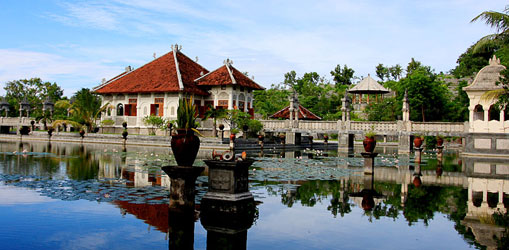 Taman Ujung Water Palace is a place with gorgeous, colourful gardens and a combination of Balinese and European architecture. It was originally built for the purpose of punishing people accused of practicing black magic. However, after being discovered that this place has a spectacular view, the king decided to enlarge and decorate the place, which is now known as Taman Ujung Water Palace.
This venue has a great mountainous backdrop to its north, and sea to its southwest, making it a favourite location for pre wedding photoshoots.
3. Tanah Lot Temple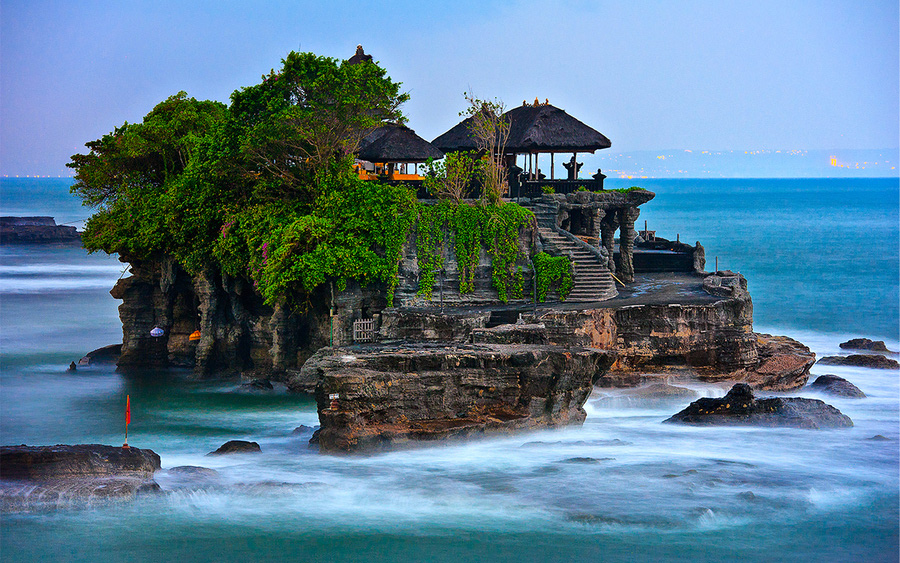 Tanah Lot Temple is an icon of tourism in Bali and is built on a small island in Tabanan, Bali, on a beach with magnificent cliffs and beautiful sunsets.
Tanah Lot is a popular tourist attraction and may be crowded at times. In Tanah Lot, there is a small water fountain that is always shooting out water continously. Locals believe that the water is holy water, and by drinking the holy water, while saying prayers, all your prayers will be answered.
At Tanah Lot, there is also a small cave (called the Holy Snakes Cave) containing a poisonous snake which will not bite visitors. To touch or hold the poisonous snake, tourists must pay a small fee to the guards standing outside the cave.
These two caves are the only caves accessible to visitors and together with the stunning sunsets, this is indeed a beautiful and special place to have the pre wedding photoshoot at.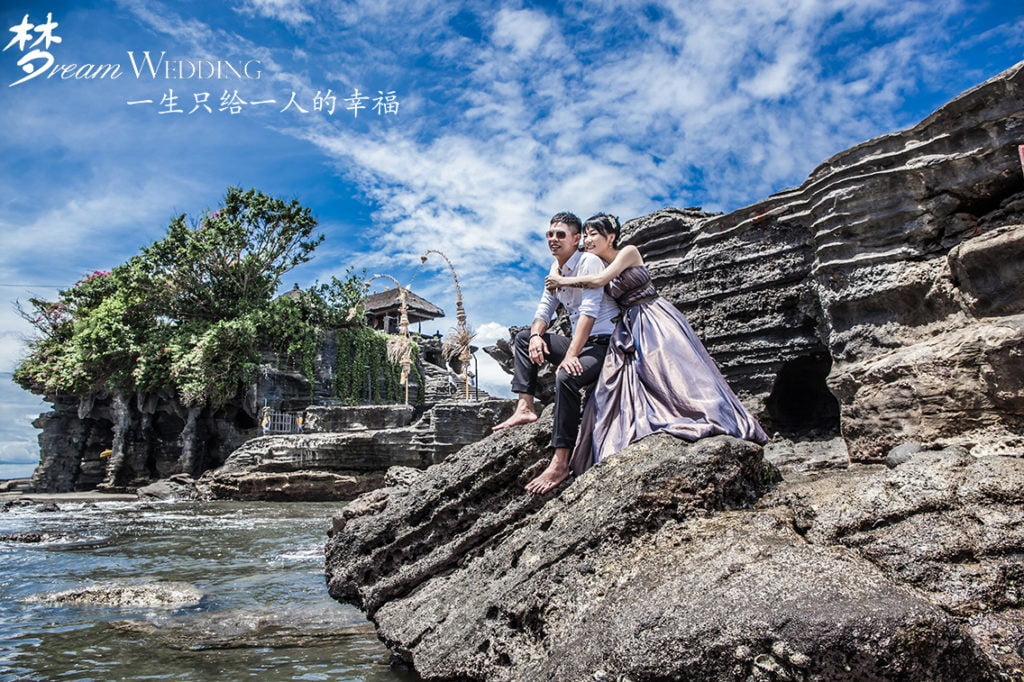 2. The Bistrot Cafe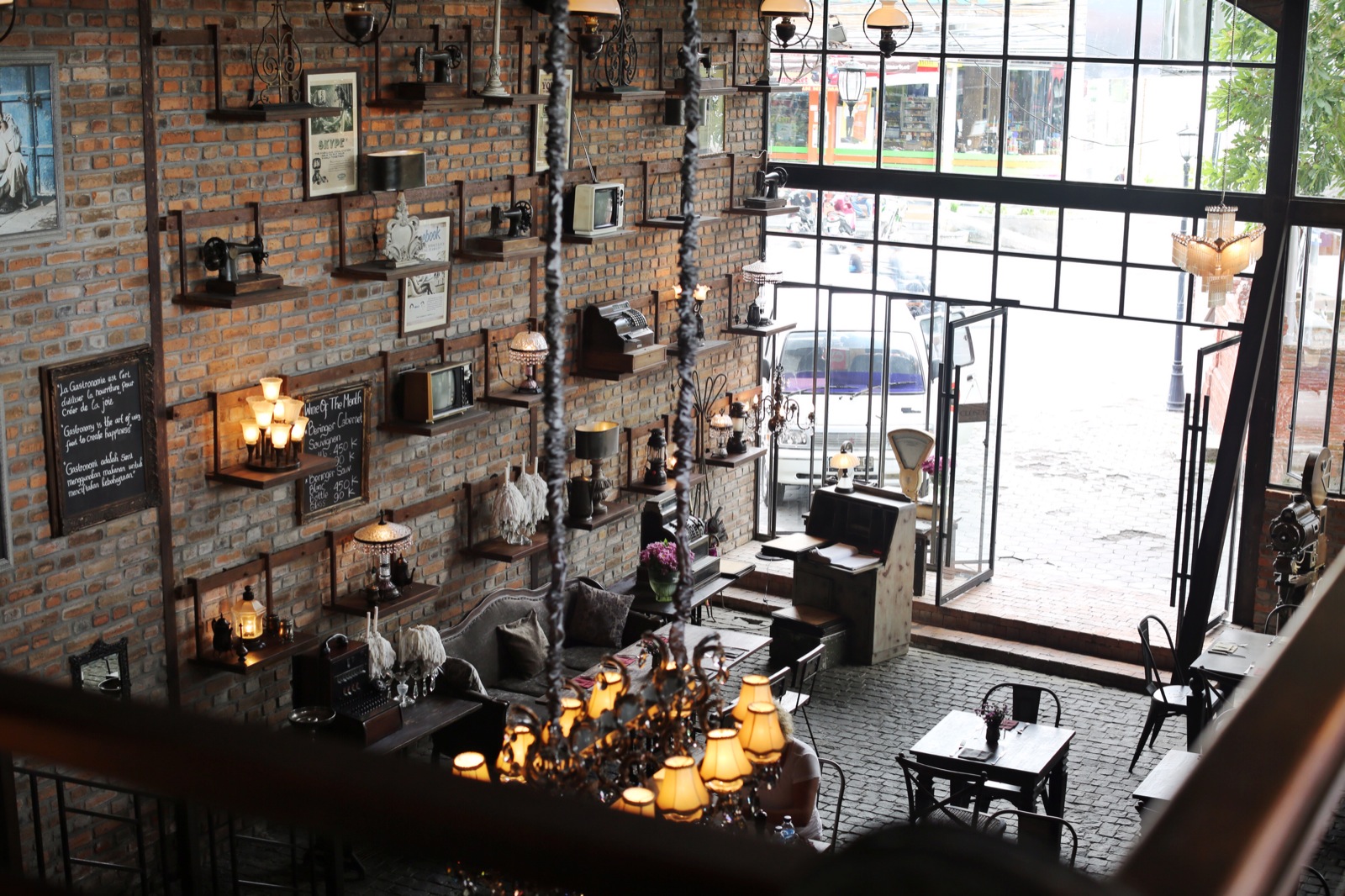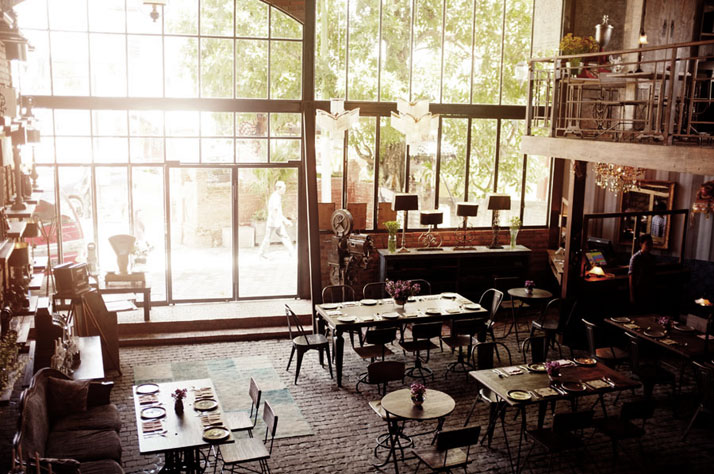 The Bistrot Cafe was originally a commercial showroom, but the interior has been refashioned into an elegant dining space, extruding a vintage feel.
The two-storey cafe is paved with black basalt stone, with impressive chandeliers hanging from the ceiling as well as artifacts used as decorative elements.
These contributed to the mystique effect the cafe has. This place may be a great option for couples who wish to avoid the warm weather in the afternoon.
1. Tamblingan Lake (near Gubug Temple)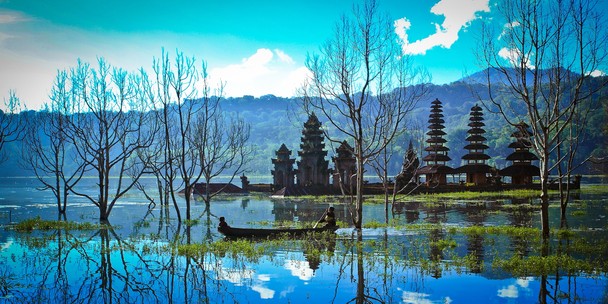 Located in the northern part of Bali, Lake Tamblingan is a lake of about 1.5 square kilometres. The name Tamblingan derived from the word tamba meaning medicine and elingang meaning spiritual.
Couples may wish to rent a boat for USD30 out into the lake, where a wooden platform is located.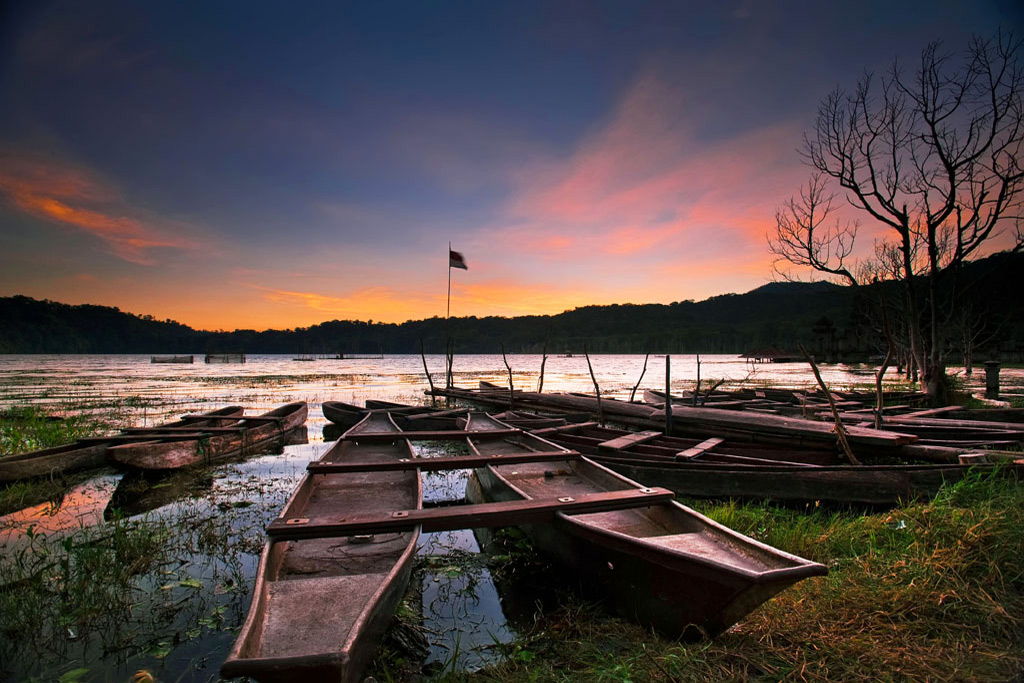 The Tamblingan Lake is located at a strategic spot, beside another well known lake called Buyan Lake and also Gubug Temple. Couples who visit Tamblingan Lake for pre wedding photoshoot may also wish to visit these other attractions for a variety of wedding photos.
BONUS: Gubug Temple

Gubug Temple is an abandoned temple at the edge of the Tamblingan Lake near Munduk Customary Village. It has two Meru shrines which can add a mysterious feel to your wedding photos.
Various Topics With Regards To Wedding & Travel in Bali