Things you need to know before you sign your Taiwan Pre Wedding Package (Wedding Planner Tips)
Ms Ivy Chin, Executive Wedding Planner for Dream Wedding Group is here to share Wedding Planning tips on every Tuesday. (Interview Tuesday)
Today the topic will be about what to look out for before signing a Taiwan Pre Wedding Package? (Things that you need to know/take note for the package you signed from the Taiwan Bridal)
We believe this video is the most comprehensive video on additional charges for Taiwan Pre Wedding photoshoot Package signed by Taiwan bridal.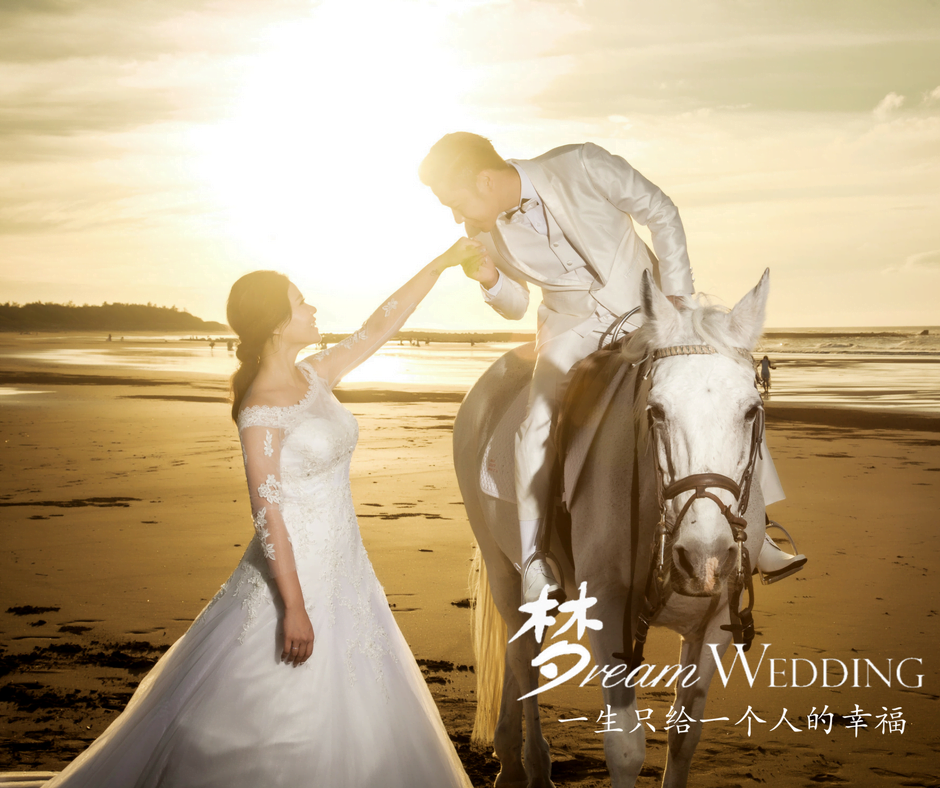 Current Situation in the Market:
Taiwan Bridal come all the way from Taiwan to Singapore to set up roadshow either in Wedding Show or Roadshow in Shopping Center/Mall. It will usually be consisting of Pre Wedding Packages only.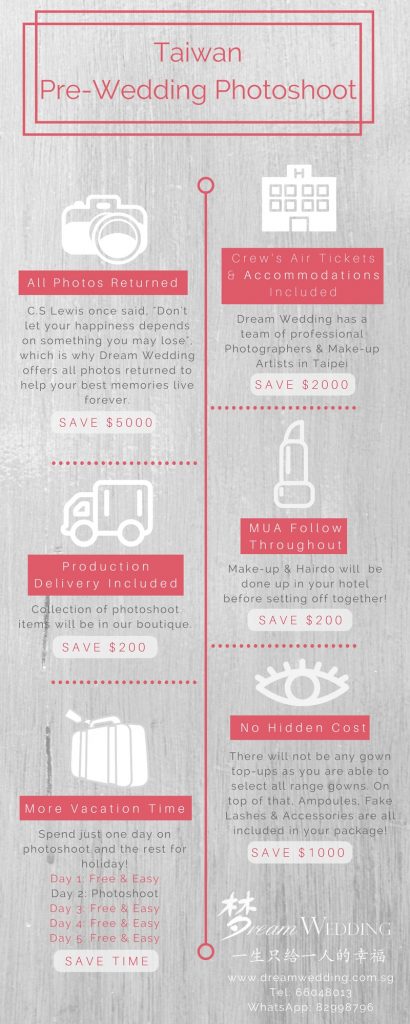 Why Couple Love our Taiwan Pre Wedding Photoshoot Packages? 
General Packages:
The package will usually consist of Photography Services, Album, Gown Rental and Make Up Services.
There are other costs that you will need to pay. Let us go through the different items for your references.
1) Transportation Cost
A Day of Hire will be at SGD $250 for 10 hours of Services. you can get you own car rental services but your driver must know the area of photoshoot else you may waste more time on the road than having photoshoot:)
2) Album Material
Most Taiwan Pre Wedding Bridal will do free upgrade to PVC Material which are using better material and will be longer lasting too. (As the photo paper is better too)
You will need to check if yours is upgraded to it because if not, there will be a charges of SGD $300 to have PVC album.
Check out the Pre Wedding Photoshoot Items here
3) Ampoule
Fake lashes is usually included within the packages but ampoule are not.
MUA will usually sell you in set of 5 – 10 pcs. each will cost SGD $25.
4) Bridal Make Up Artist follow out
Should you want exclusive service for the MUA to follow you through the photoshoot process. The charges will be at around SGD $220 for a full day of service. (This is really worth it as you will feel like a star if your MUA are both professional and patience)
5) Delivery Charges / Fee
All couple whom have Taiwan Pre Wedding Photoshoot by Taiwan Bridal. You will have to pay the cost of courier services for the album to be delivered from Taiwan to your home in Singapore.
The average cost will be at SGD $200.
Extra Tips: Album Sizes
There are a different rates for your Taiwan Pre Wedding Package for 18″ album and 24″ albums.
24″ albums will be without centreline and look much nicer for all your photos.
18″ album will be with center line or border line which restrict your photos to be mainly portraits for it too look seamless.
For an upgrade from 18″ to 24″, the rates will be at SGD $500.
Share With Us Your View
Share with us your view here so all couple can learn from you too:)
Look out for our other Wedding Planner Tips! Cheers!
With Love,
Ivy Chin
Executive Wedding Planner
Tel: 66048013
Our Taiwan Pre Wedding Package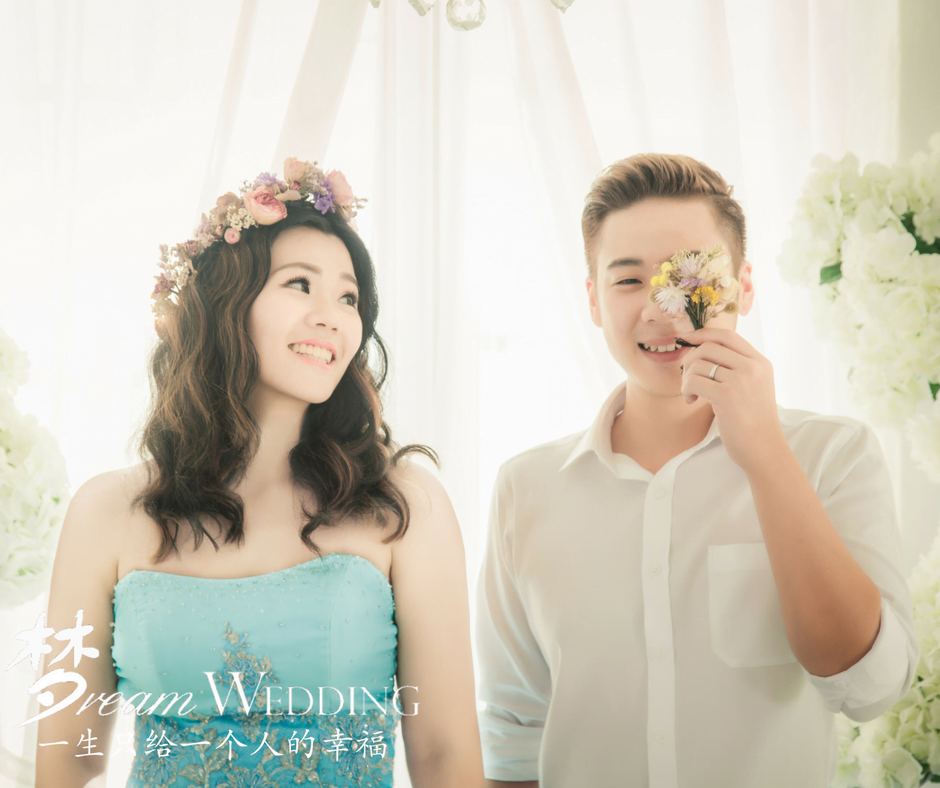 Related Post: Video on What to look out for in your Oversea Photoshoot Package