More and more couples are doing overseas pre-wedding photo shoots. An overseas pre-wedding photo shoot usually features the couple in romantic poses all over the most beautiful destinations around the globe.
Here are some of the most popular overseas pre-wedding photo shoot locations.
The Best Overseas Pre-Wedding Photo Shoot Locations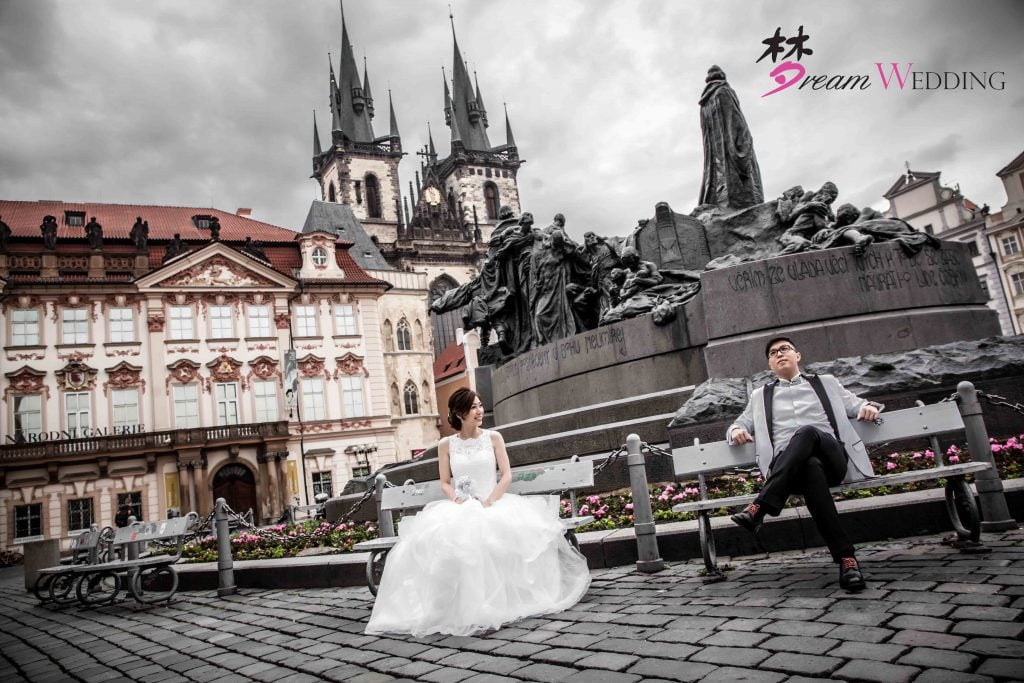 Prague
Prague is one of Eastern Europe's most fascinating cultural treasures. The capital of Czechoslovakia boasts of charming churches and towers that make any overseas photo shoot look hauntingly majestic. Because of these structures, the capital has earned the moniker, "City of a Hundred Spires".
You can have your photo shoot in front of the Prague Castle or in the Town Square in the middle of Old Town. There are also a number of Baroque, Gothic, and Medieval structures for you to choose from. You can also have your photo shoot by the waterfront. The architectural and cultural diversity of Prague is perfect for couples who love to travel.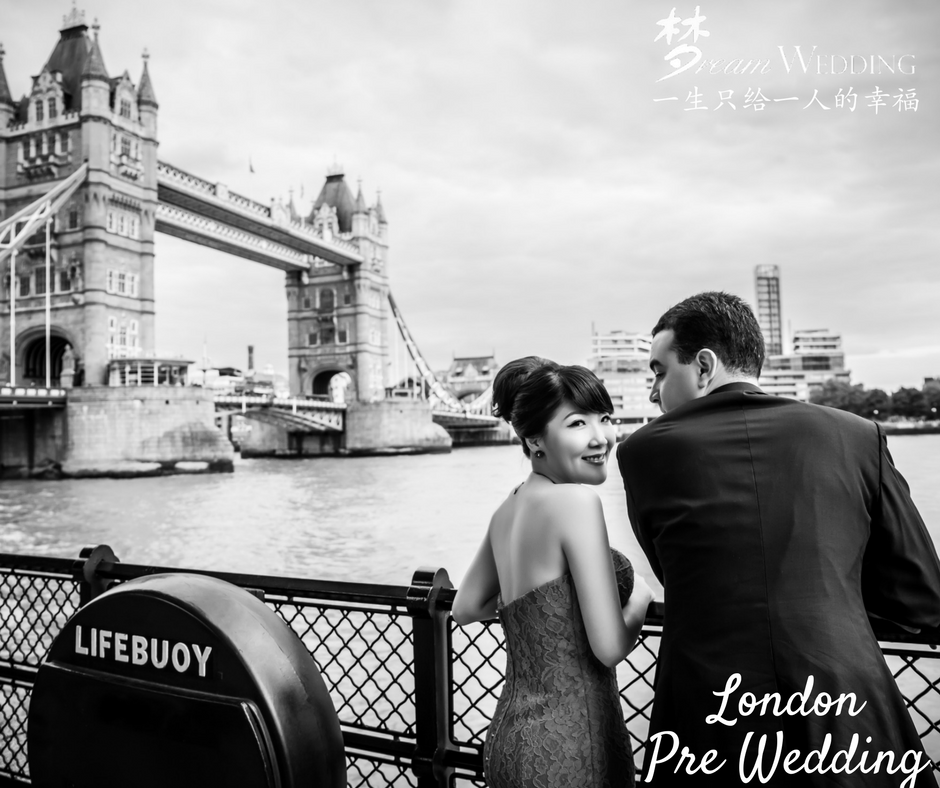 London
Exude an urban and royal vibe while having your photo shoot on the streets of bustling London. The capital of Great Britain is known not only for its historical structures but also as a landmark in fashion and pop culture. Pose inside their iconic red telephone boxes, or get an overhead shot while having a fun and romantic ride aboard their double deckers. If you're a major football fan, particularly Arsenal or Chelsea, then you can also have your photo shoot in front of their home stadiums. Music fans can also take the chance of having a photo shoot near Wembley or along Abbey Road crossing.
London is the perfect place for couples who adore pop culture and love the urban life.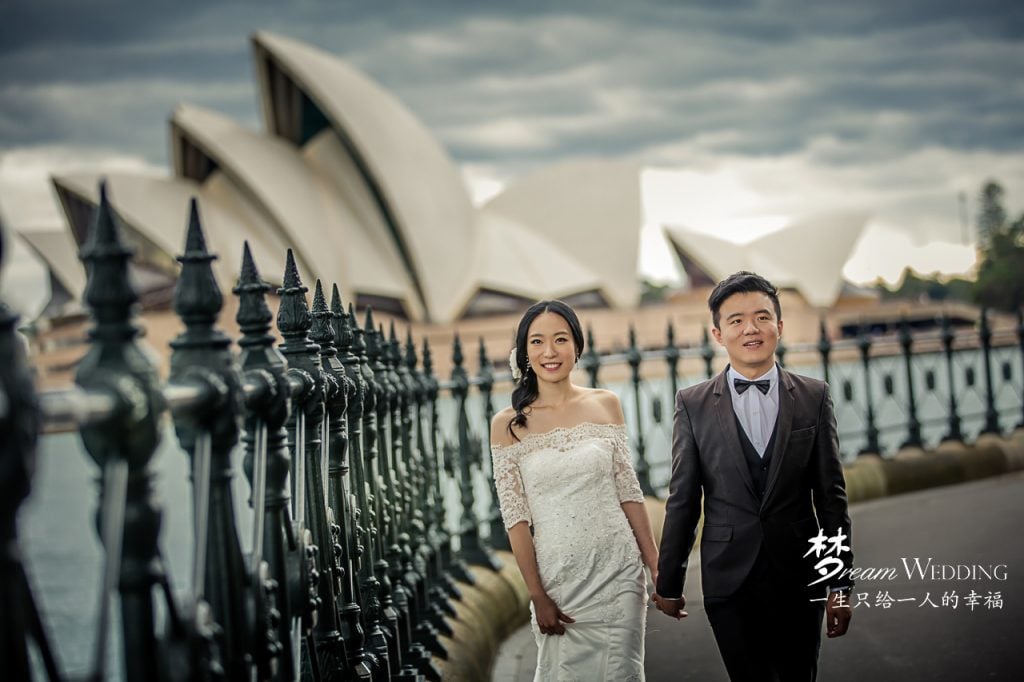 Australia
Whenever you think of Australia, you think about the great big outdoors. But Australia's really more than that. The country is so big, and each state has something different to offer. Because of that, choosing a place to have yourselves photographed is hard.
We recommend having your photo shoot in Sydney or in Melbourne.
Sydney
No other structure can compare to the beautiful modernity of the Sydney Opera House. Couples who invest in an elegant lifestyle will surely enjoy having their photo shoot here.
Couples who prefer looking laid-back may have their photo shoot in the sprawling sands of Bondi Beach.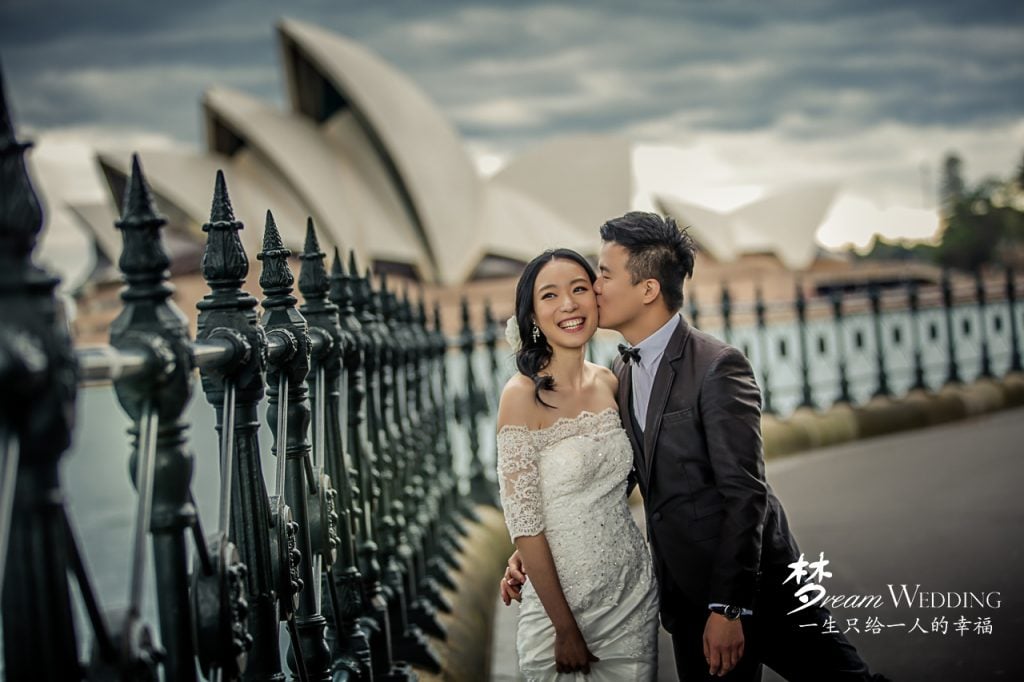 Melbourne
There's a lot of things you can do in Melbourne. That also means more venues for overseas pre-wedding photo shoots.
Adventure lovers can rough it out for a memorable photo shoot along Great Ocean Road with the Twelve Apostles behind you, or the valleys of the Grampians.
Couples who spend time on gustatory adventures might find a pre-wedding photo shoot at Yarra Valley's vineyards and fields more appealing.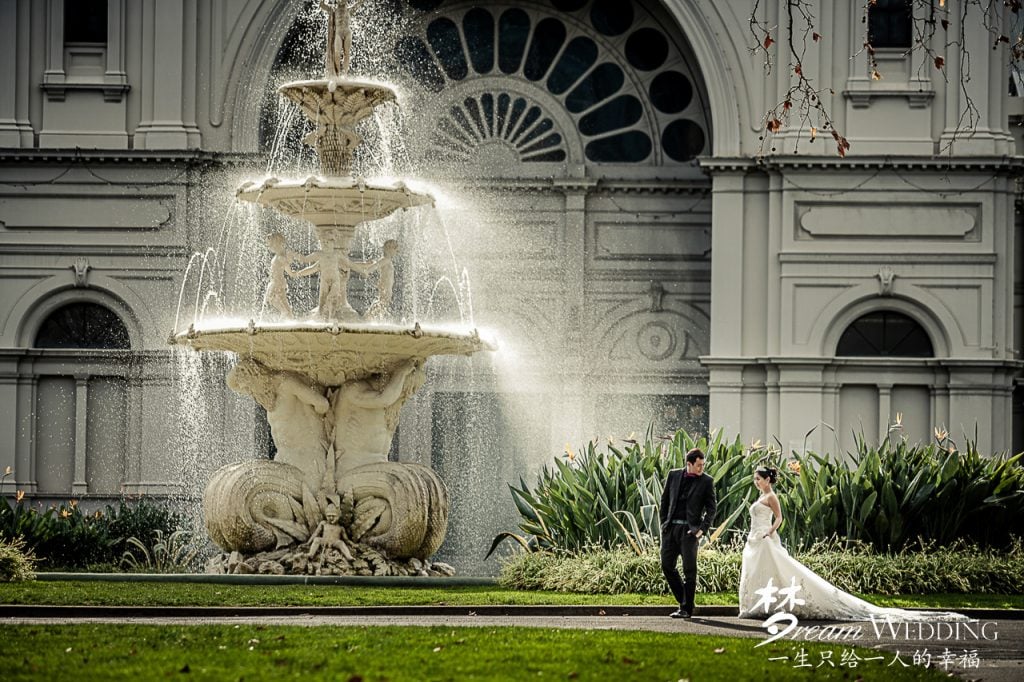 Dream Wedding
If you're looking for a supplier who can do pre-wedding photography Singapore has that just for you. Dream Wedding SG not only does pre-wedding photo shoots but also offers total wedding planning packages.
There are a total of 14 cities around the world that Dream Wedding team have based in.

(Europe) Paris, London, Santorini, Prague, (New Zealand) Queenstown, Auckland, (Australia) Sydney, Melbourne, (Taiwan) Taipei, (Indonesia) Bali, (Thailand) Phuket, (Malaysia) Langkawi, Maldives and Singapore.
Contact them via the details indicated at the bottom of this page or WhatsApp them at 82998796.
Related Wedding Services