Taiwan Pre Wedding + Actual Day Complete Package (Promo Thursday 16 Jul – 26 Jul)

$3999 Nett
Love visiting Night Market or just want to simply relax in a hot spring? Taiwan is our Favourite locations for food, entertainment and photoshoot!!
With 4 different seasons setting, there is something for you. If you love winter season, you can always visit their photography site which has indoor setting to avoid the cold. Flower season is happening all year round. Catch sakura between end of Feb to early Mar, calla lilies in March, salvia officinalis (鼠尾草) between June to August, lavender between June to November.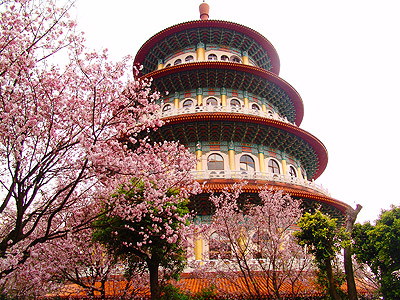 We strongly suggested Taiwan for your pre wedding photoshoot if you wish to have more variety in your photography style and setting. As I mentioned previously, Taiwan is equipped with various photography site. You can have different setting for just 1 day pf photoshoot such as Victorian setting, Korean setting and more.
For this week Promo Thursday, we are having Taiwan Pre Wedding and Actual Day Package for Just $3999.
Pre Wedding Package
3 Wedding Gowns
2 Suits
24″ Crystal Album with 30 photos PVC processing
24″ Canvas Print
1 Day Photography
1 Day make up and hair styling service
1 x 10″ table top
200pcs Guest Cards
1 x customised Signature Scroll
1 x 5″ Ferris Wheel Photo Frame
Ampoules and Fake Lashes included
1 Wedding Gown Rental
1 Evening Gown Rental
1 Kua Rental
2 Groom Suits
1 Bridal Car Decoration
2 Following Cars Ribbons
1 Hand Bouquet
2 Groom Corsages
4 Bridesmaid Wristlets
Actual Day Make up and hairstyling services (2 looks)

Can be exchange for additional photos if you have preferred make up artist

This price is all-in which includes items that are excluded during some roadshow, grab now to save!
Promotion ends on 26 July 2015. Malaysia Airline Return tickets to Taiwan is only $371 per person (including taxes, promotion ends 17 July).

Call or Email us now for appointment, Promotion ends on 26 July
(Photoshoot can be arrange in 2016 or 2017)
If you missed this, you can always wait for the next Taiwan Pre Wedding promo. (but i don't know when it will be)
Related Post: Video on What to look out for in your Oversea Photoshoot Package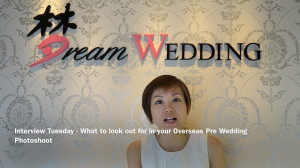 Contact Us Here for Your Dream Wedding Enquiry!
[facebook-reviews-pro page_name='Dream Wedding Boutique' page_id=109342212490224 page_access_token=EAAVVPjFKgSEBAEEKZAnoUdgUwZCpkJ9BiRqOFl2MH9Ysuo8Dx7BT33TaEYgN5ZA91BxiDigZBVqN2d9uLvV0ZAN6fw2spEPhBQYVVNVRZB31ypKwjpz07alIkax6OeI40ZC9tuec6fpV74VWXZC9P8ZBZCo11Xj6F7ZBaGzRS5WWGgJZBgZDZD rating_snippet=true min_filter=5 text_size=200 view_mode=badge_left open_link=true nofollow_link=true lazy_load_img=true cache=24]