Everyone wants their big day to be perfect. Many girls dream about their wedding day long before they are even old enough to get married. They have an exact idea of how their own fairy tale dream wedding will go. But when it comes down to it, couples often get stressed over planning the details, from getting the perfect wedding gown and tux, to venues and budgeting.
While some couples dream of their perfect wedding, some people might not have any idea of how their weddings should go. Sure, getting a wedding planner for your wedding in Singapore helps in both situations, as they help with every aspect of your wedding, from getting your own wedding attires and bridesmaids dresses, to catering, venues, decorations and…you get the idea. However, you would still need to have a rough idea of what you want in your wedding. Here we are going to share a few popular wedding cultures that you might have seen in your favourite chick flicks or seen in the weddings you have been to. You might just be inspired to incorporate them into your own wedding too!
Bride in White
You can choose whatever colour or style you want for your wedding attire, but brides wearing white gowns is one of the most popular wedding cultures, with blushing brides all decked up in white. This is known to signify purity of the soul. There are many places where you can purchase a white gown, and if you are not keen on spending a small fortune on buying a dress you will wear once, you can look at gown rentals too.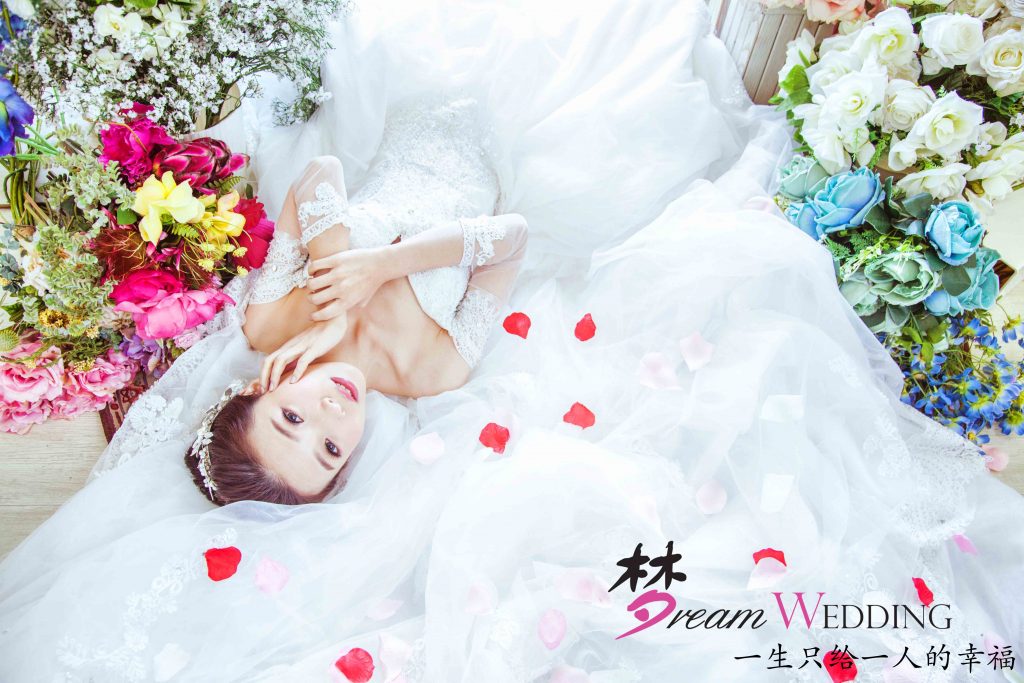 Bridesmaids/Bridesmen
Having bridesmaids as part of the bridal party is another very well known tradition that is practised almost everywhere. But did you know that regardless of the gender now brides are getting their favourite people to stand by their side on the happiest day of their life. This includes their male counterparts! But the more traditional brides and their families frown upon this and choose to have a female-only bridal party.
Bridesmaids'/brides-men's duties begin way before the wedding day, from planning for a bridal shower and bachelorette party to helping with the planning and posing for pictures with the bride and groom. On the wedding day of the wedding they are the ones taking care of the bride's needs and standing by her side while she reads her vows.
It is common for bridesmaids to wear matching dresses, be it by colour or silhouette, and will follow the overall theme and colour scheme of the wedding.
What a Toss
Brides can be seen taking their painstakingly made and carefully arranged bouquet and tossing it over their shoulder, at the eager waiting hands of the single ladies standing behind her. This tradition has been around since the medieval times and though it signified something else back then, this is just a fun practice in modern times. The lucky lady to catch the bouquet is believed to be the next in line to get married. Whether you believe it or not is up to you.
Not only do brides throw bouquets, the grooms throw the bride's garter as well! The garter is one of the components of a bride's wedding attire, and is hidden underneath her gown. The groom takes it off and tosses it at a small crowd of single men at the reception. The significance of this is equivalent to the bride throwing the bouquet.
Dry Rice Shower
This is a tradition that has been carried out since ancient times. Throwing rice over a pair of newlyweds was for fertility and good fortune. Now it is still carried out as part of the wedding traditions, but couples may choose more creative options such as confetti, flower petals, or even get their guests to blow bubbles as the happily wed couple walk away from the reception or the wedding venue.
The First Dance
After the wedding ceremony, usually at the very beginning of the reception, the newlyweds dance to a romantic song for the first time as married couples. This is known as the first dance. The song chosen for this usually holds some romantic significance to the couple, or they might just choose a very romantic love song. After the newlyweds have had their first dance, the reception party kicks off, and other couples soon join the newlyweds on the dance floor. It is also customary for the groom to dance with his mother-in-law and the bride to dance with her father-in-law, or other family members as well.
Cutting a Cake
We are going to conclude this article on a sweet note, like how we conclude our meals with sweet dessert. You might have seen some extremely beautifully designed cakes that can rival the design of the bride's dress at some weddings. The newlyweds then cut into their cake, if it is multi-tiered, its the bottom tier that is being cut into, simply because they do not want their lovely cake to topple over. They then feed each other the little slice they have cut into. Traditionally, the cake is not fed to the guests, but rather taken back into the kitchen and kept for the couple to enjoy later on or the next day. But at the end of the day, it is your wedding and it is up to you what you want to do with the cake.