"Are there gowns that can fit me?"
That's probably the first question that you will ask the bridal consultant when you visit a bridal. Most plus size brides are not confident with their figure and can feel really depressed after encountering a few bridals that does not have gowns in their size. HOWEVER, that does not mean that you have to just comply to any gown that fits. There are still different silhouettes that you can go for and look great in.
But before knowing which one is a better fir, of course, you need to know what are the various silhouette commonly seen on wedding gown. Due to the dynamic nature of the design of wedding gowns, it can take some time to find your dream gown. If you start to look around for your gown without any knowledge about the variety, imagine how frustrated will it be for you to describe what you like but the consultant is unable to fully get the image.
Do note, it's totally not their fault and definitely not yours as well. Having some research prior to visiting a bridal can solve this problem. As it helps you to have a better insight of the gowns and along the way you will be able to visualize your dream gown more clearly.
Ball Gown
Ball gowns are an excellent choice for pear-shaped brides. You can actually show off the smaller upper half of your body and the big skirt with plentiful fabric will leave the lower half of the body to the guests' imagination. It makes your body looks slender at areas like the torso and waist. No matter what your body type is, a ball gown will definitely make you feel like a princess given its poofy nature that creates a dreamy and romantic vibe.
A-line / Empire Cut
A-line dresses look beautiful on each body type. These flattering dresses are especially suitable for an empire waist. You will look good as your waist begins right under the line of the bust and instantly goes out to make an A-line. This silhouette is ideal for plus-size brides who need some extra discretion. Moreover, with the empire cut, the lifted waistline will make elongate your legs and make you look slimmer.
As for curvy brides who are blessed with a flawless hourglass figure, the A-Line dress will hug to all the right places flaunt your figure while concealing problem areas.
Sheath / Column
It is a body fitting (not hugging!) style that follows through the bride's natural body line and does not flare out like the mermaid or trumpet styles. Similar to the empire cut, it adds length to the overall appearance due to its slim shape and create the illusion of an elongated body. The uninterrupted line of the dress never fails to flatter, they also feature ample structure and support, as well.
Mermaid
Mermaid gowns are a sexy and stylish way to show off your figure on your big day. It is closely fitted from the chest downwards, a mermaid dress normally flares out at knee level to create an eye-catching flare and unique design feature. For plus-size brides, it is an ideal shape to form the natural curve in your body which mimics the gown.On top of that, designs with ruching and organza fabric are also very flattering on plus-size brides.
Trumpet / Fit-and-Flare
A trumpet wedding gown is very similar to a mermaid gown as it both feature a body-hugging silhouette that hugs along the torso to the thigh area and flares out toward the bottom of the dress. However, for trumpet dresses, the flare begins at mid-thigh which makes it easier for the bride to move around in.
This silhouette works for fuller figure brides as specific attention is paid to waist and hip proportions and ensures that the gown is not only flattering, but also comfortable for the bride.
At the end of the day, the main point is to feel confident and you will look beautiful in any silhouette on your special day. If there's ever a time that a bride has to wear something that she loves when it comes to fashion, it should be on her wedding day. Hence, choose something that reflects your personality and really shows who you are. I believe that you will look absolutely stunning on your big day without fail, so just keep your heads up along with your greatest smile!
Promotion for your plus size wedding gown!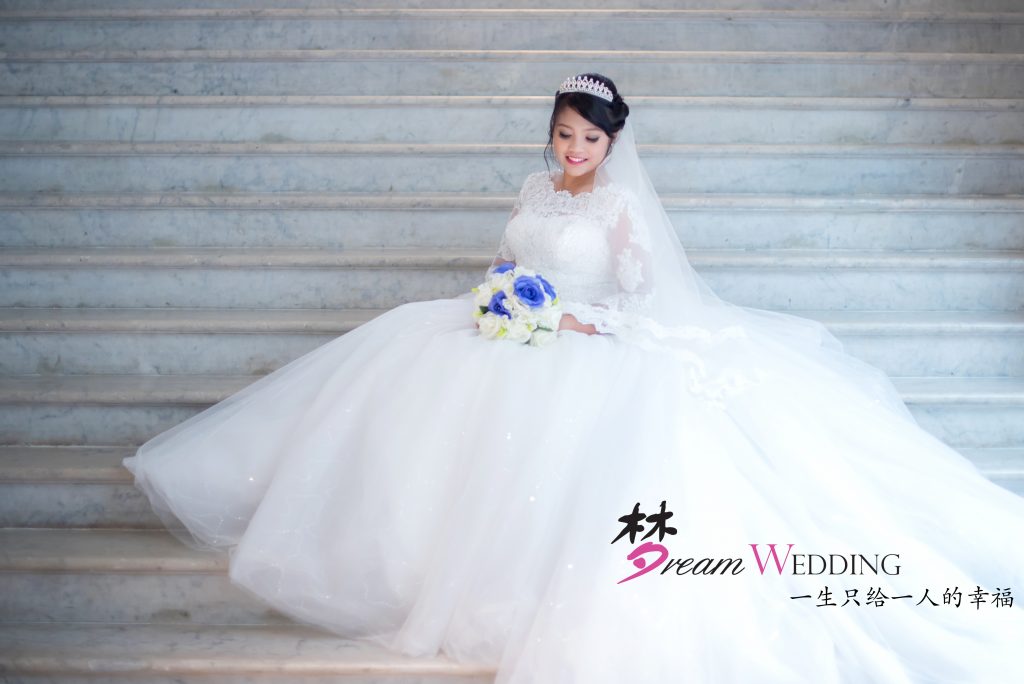 Rent any gown at just $XXX in our bridal during weekday! Find Out More from our Bridal team via WhatsApp 82998796!
P.s. See What Our Recent Plus Size Bride & Pregnant Bride Review on our Services for their Dream Wedding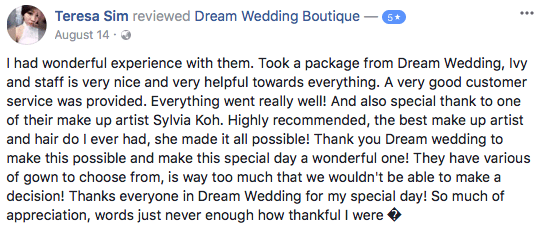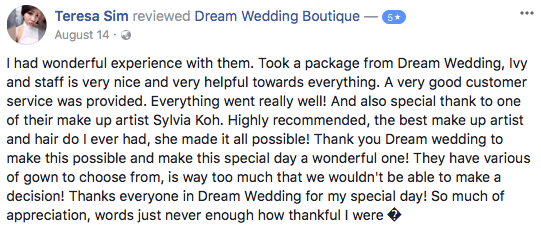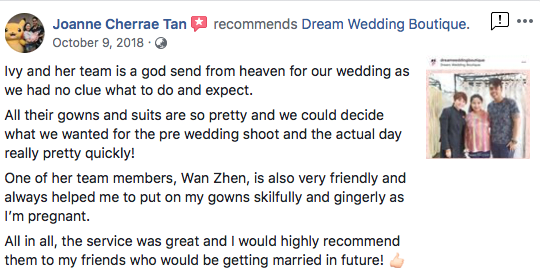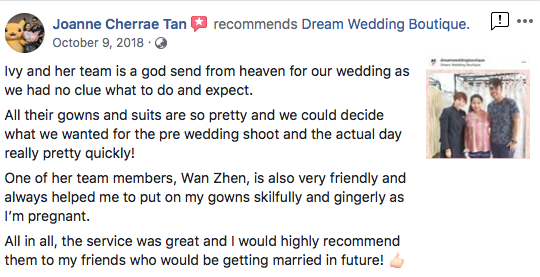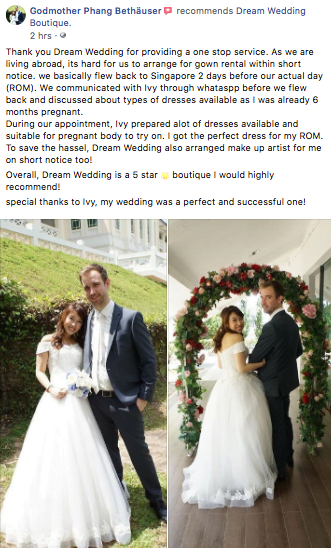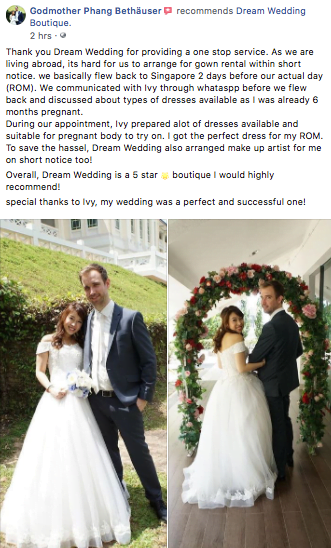 Contact Us Here for your Dream Wedding Journey!
Related Wedding Services
Some of our past plus size couple in our plus size wedding gown