Expert Tips by:
Jasmine Kong
Wedding Stylist of Dream Wedding
When it comes to wedding gown, you will be facing fabrics that you won't really encounter on a daily basis. They can have really different textures and effects when you put them on, therefore it will be better to get to know a few of them first before trying them on. As it will give you a better guideline of what fabric will be more flattering on you as a plus size bride or even pregnant bride.
We believe that girls in every size deserves to be dressed as the prettiest bride in a gown that truly fits and make them shine! So let us start on your wedding gown journey together and we are always here for you.
Taffeta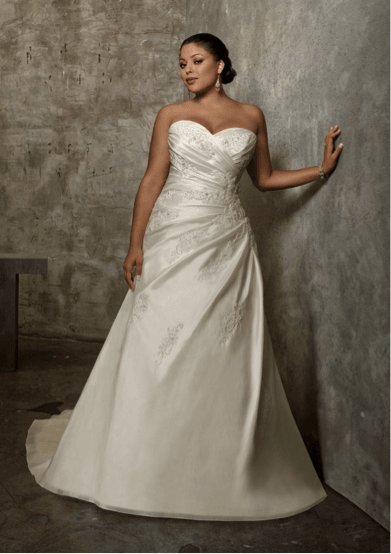 It is a fabric that is made from a blend of synthetic and silk fibers, producing a highly structured material and give plus size brides enough support that they need in their gowns.
On top of that, it also presents itself with a gorgeous sheen like satin. Due to the firmness of the fabric, the wedding gown will not cling onto the figure and will flatter your body as it evens out your proportion. Brides can opt for this choice if they are looking at both structured volume and sheen appearance.
Satin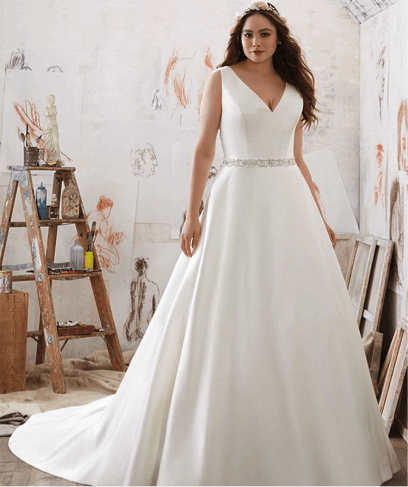 Satin is one of the most common, most versatile, and most durable wedding dress fabrics. Given it's thickness and weight, it is the best option for plus size brides.
As they are really effective with smoothing your body frame and covering up lumps and bumps that can be your problem areas. With a smooth finish along with stiff structure, it gives a gown the ideal shape if you are going for a more structured gown.
This fabric works for every body type and is a popular choice for ball gown styles if you want to conceal the lower body and opt for mermaid satin if you want to flaunt your curves.
Organza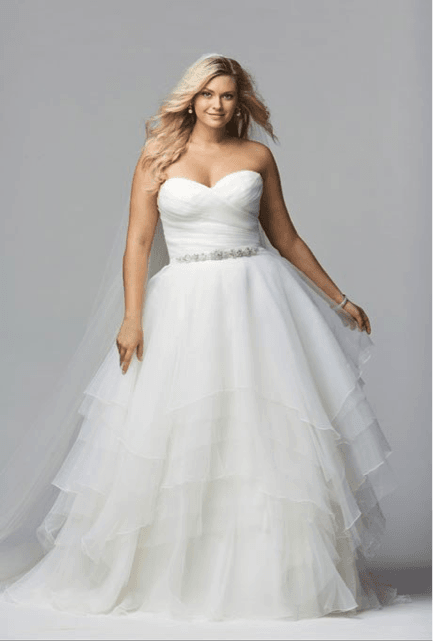 Organza is a thin, sheer fabric that is lightweight and see-through with a distinctively fine texture. Unlike tulle which absorbs light, organza appears to have a slight sheen as it reflects light.
Even though it is a thin fabric, the stiffness of organza comes from its slightly wiry quality and tends to wrinkle easily.
Nevertheless, it is often used as a detailing fabric for example to create layers or ruching. It is often misunderstood that ruching further broadens the figure. But in fact it isn't this case, as ruching at an angle or asymmetrical can actually create a clever optical illusion which help to mask those areas beneath the strategically placed folds.
Tulle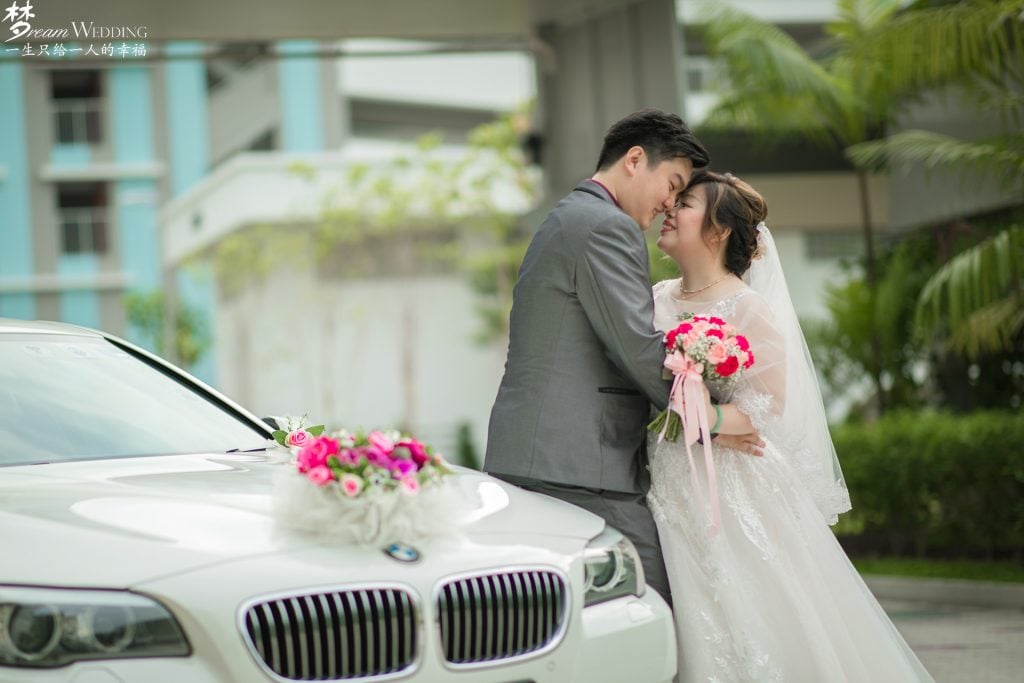 A netting fabric made from natural or manmade fibers to create a full effect for the dress. Even though it is highly suggested for plus size brides to go for fabrics that provide more structure (those mentioned above) but adding on a layer or layers of soft tulle can provide a flowy element and creates softness for the gown.
It is best used on ball gowns to give you the ultimate princess look as it adds on a soft finishing layer to the poofy gown. I believe that every girl has a princess dream and it should not be taken away from you just because you are a plus size bride.
Chiffon (not recommended for plus size bride or pregnant bride)
Incredibly sheer and lightweight, chiffon is a light fabric. Because it's so sheer, it's often used in layers or as an overlay for a less see-through fabric. This delicate fabric has a floaty, weightless look which is ideal for a romantic and feminine feel. It's also a great choice for warm weather countries like Singapore as it's breezy and light in weight.
Even though this fabric can provide great amount of comfort, but it is less recommended for plus size brides or pregnant bride. As due to the flimsiness of the material, it will tend to cling onto your body figure and draws attention to areas that you might want to conceal. However, it can also be chosen as an over layer to add on a soft touch to the gown (similar usage as tulle).
Promotion for your plus size wedding gown!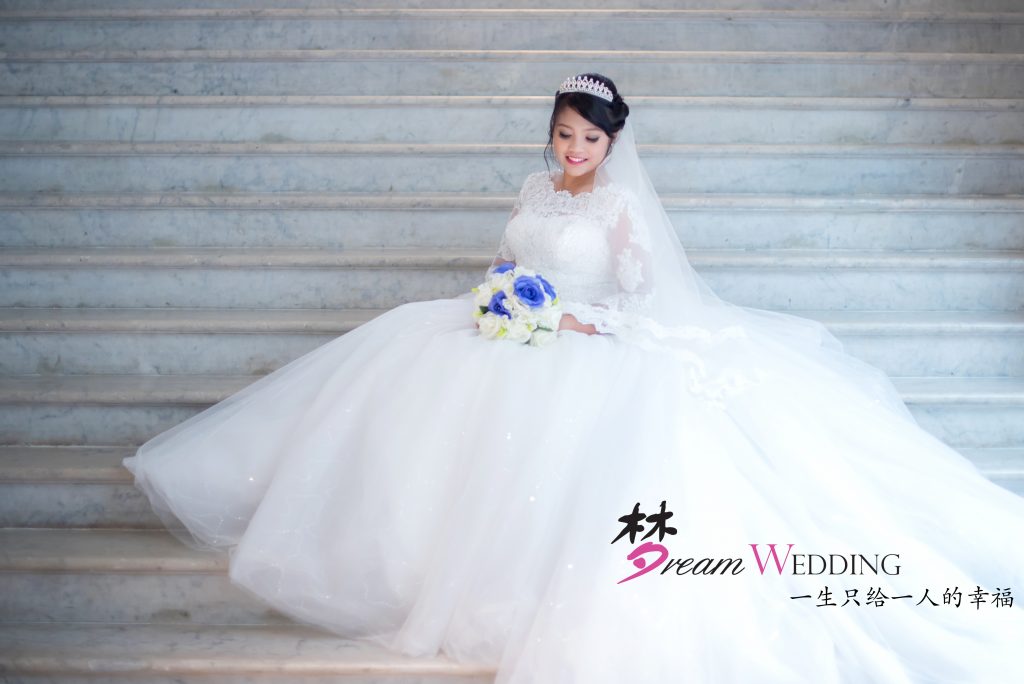 Rent any gown at just $XXX in our bridal during weekday! Find Out More from our Bridal team via WhatsApp 82998796!
P.s. See What Our Recent Plus Size Bride & Pregnant Bride Review on our Services for their Dream Wedding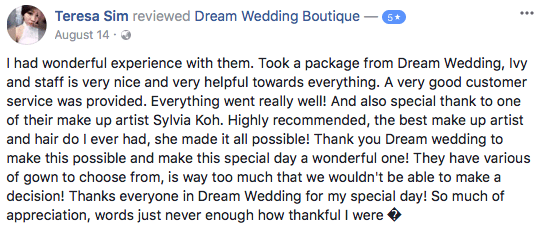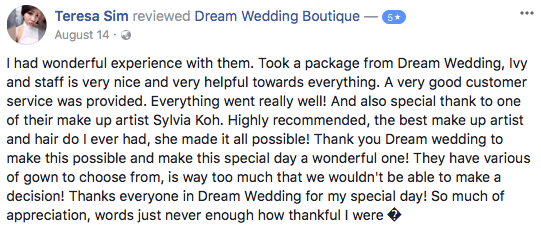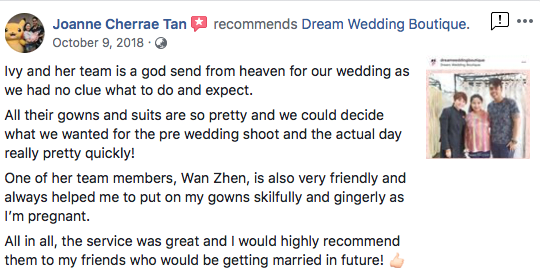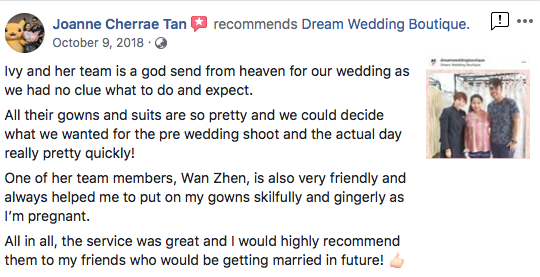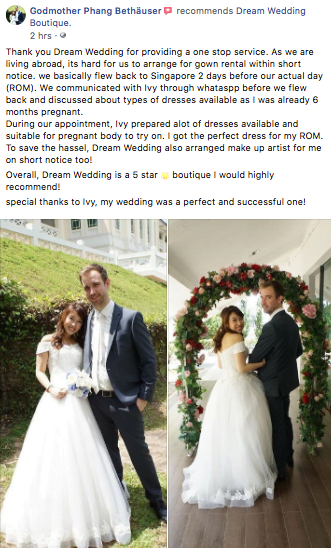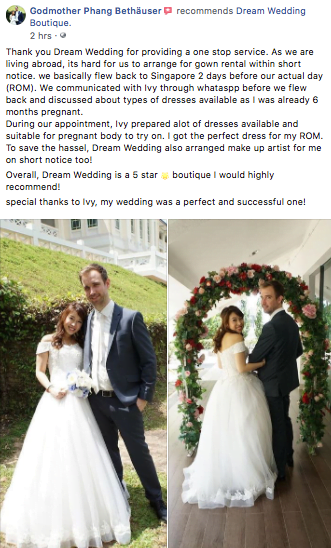 Contact Us Here for your Dream Wedding Journey!
Related Wedding Services
Some of our past plus size couple in our plus size wedding gown