Let us share with you the various items that you will need to do, to have a smooth and successful wedding planning trip in search for your plus size wedding gown or pregnant bride wedding dress!
Expert Tips by:
Jasmine Kong
Wedding Stylist of Dream Wedding

Research
It is recommended for all brides to do some research on wedding gowns and evening dress before they start to visit different bridals for fitting sessions. While browsing through various wedding gown sites or images from bridal collections, rather often you will not see plus size models in the gowns hence it can be quite difficult for you to visualize how would the gown look on you.
During this process, you might get more conscious with your body and fall into a vicious cycle of comparing yourself with the models. This is definitely not healthy for your emotional state as no matter what size you are, gown searching is supposed to be a fun and relaxed process that you deserve to have.
Hence, when I talk about research, I'm actually referring to knowing the different silhouettes and necklines that you prefer or an impression on the overall design of the gown that you like. During the process, remember that your main focus will be on the details of the gown itself and not on the models. So, when you think you have gotten all the information you need, you can move on to try on at bridals.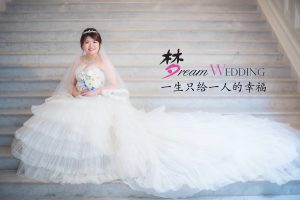 Call in
Calling in to check on the sizes available can be crucial as some places might not have plus size gowns available. Do not feel bad about mentioning your size to the consultant as with this information, she can better understand your needs and be prepared to assist your concerns when you visit the bridal. On a side note, it can avoid making a wasted trip down only to realise that they are unable to meet your need.
Bring someone who has your best interest in mind
Having a good shopping/fitting partner is important, he/she must be someone who can give you unbiased opinions solely for your best interest and leaving their personal preferences aside. He/she can make you feel confident, is trustable, listens and supports you.
Very often, you might choose to bring along your partner and family members, but do keep it to just 2 of them so that there will not be too many clashing ideas. Since it is very normal for people to have different opinion.
Prepare undergarments
If you are planning to wear slimming wear or corset undergarments for your wedding day, do bring them along for your fitting as well. As what you wear underneath actually have a direct impact on the final look of the gown, hence wearing proper or exact undergarments will allow you to better visualize how will you look on the actual day.
I will also recommend to have your own pair of stick-on Nubra as it provides enough support and also allows you to look seamless at the same time. Since regular bra will have either wire lining or thick padding to support the bust area, it can actually affect the effect of the gown and in turn influence your opinion about wedding gown. Hence, wearing proper undergarments for your fitting is very important too!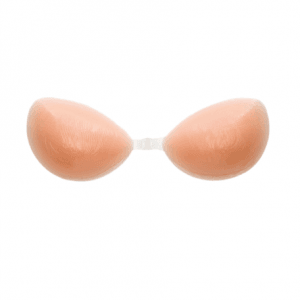 Bring along your "shoes"
You are definitely wearing shoes when you visit a bridal, but what I meant in this case is to bring along the footwear that you will be wearing for your big day. It can be your wedding heels or comfortable sneakers, all depending on your preference.
Since the hems of wedding dress often falls till floor level or slightly extend outwards after it hits the floor, your overall gown look can be different depending on a shorter or taller footwear.
Be open minded
Through research or daily preference, you will start to have a particular style in mind along with your personal requirements. That is totally fine.
With a focus, it gives you a guideline on what kind of gown you will like to try. But when it comes to suggestions on trying gowns that are not in your "list", do still keep an open mind about it as you will not know how it will look on you if you don't try on.
For example, as a plus size bride, you may think that your arm area is a concern and will only consider styles that cover them up. Hence, when your consultant recommend a sleeveless or sweetheart look, you might not be able to accept it at that moment. However, wedding gown is a rather unique outfit that often turns out with a different effect after you try it on. So why not just try out all the various styles or cuts with this once-in-a-lifetime opportunity and find your dream gown that speaks your personality!
Promotion for your plus size wedding gown!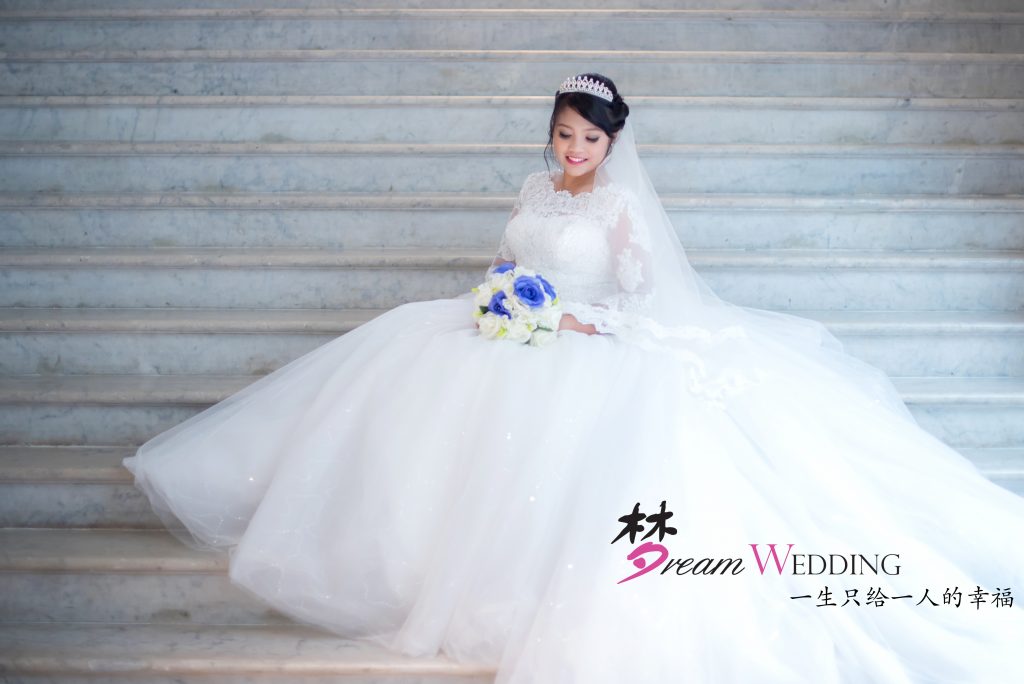 Rent any gown at just $XXX in our bridal during weekday! Find Out More from our Bridal team via WhatsApp 82998796!
P.s. See What Our Recent Plus Size Bride & Pregnant Bride Review on our Services for their Dream Wedding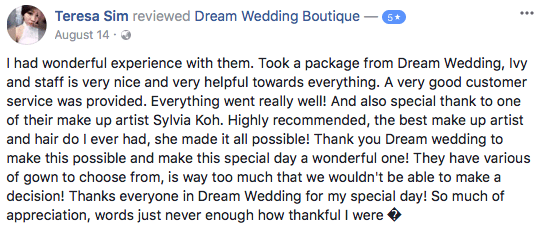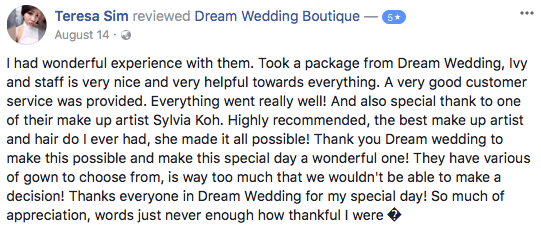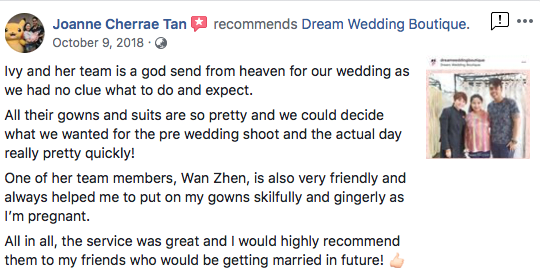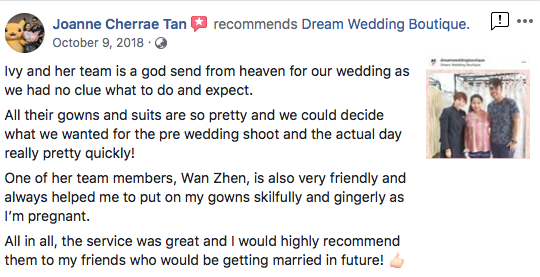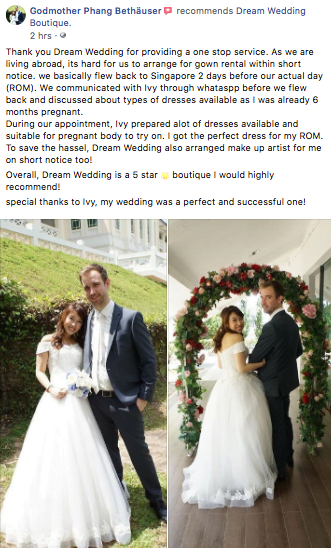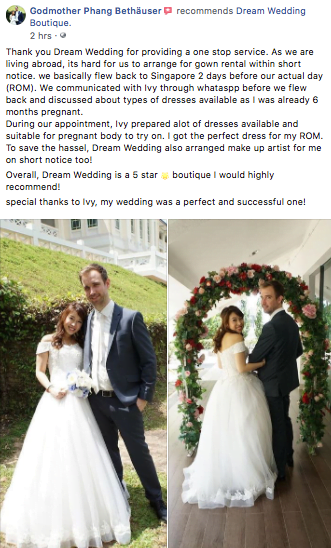 Contact Us Here for your Dream Wedding Journey!
Related Wedding Services
Some of our past plus size couple in our plus size wedding gown