Lufthansa Airline Is having SG 50 Air Ticket Promotion to Europe!
4 Days Promotion from Lufthansa Airline to Europe! Valid till 3rd August 2015. This SG 50 Promotion is to celebrate Lufthansa Airline presence in Singapore for the past 50 Years!
Flights valid from 1st October 2015 to 31st May 2016. A total of 50 Destinations in Europe for you to choose. Ranging from London, Venice, Athens, Amsterdam, Berlin, Dublin, Istanbul, Lisbon, Lyon, Moscow, Munich, Paris, Prague, Rome, Warsaw and Milan.
Now you can plan for your Europe Pre Wedding Photoshoot with more budget to spend on your trip!
The promotion is really tempting and it is inclusive of taxes, surcharge and miscellaneous fee.
Promotion is also available for Open Jaw tickets too! (See video on Open Jaw Ticket explanation)
Did you know?
The first Lufthansa Airline flight to Singapore landed on 4th of April, 1965.
Source from Lufthansa Airline website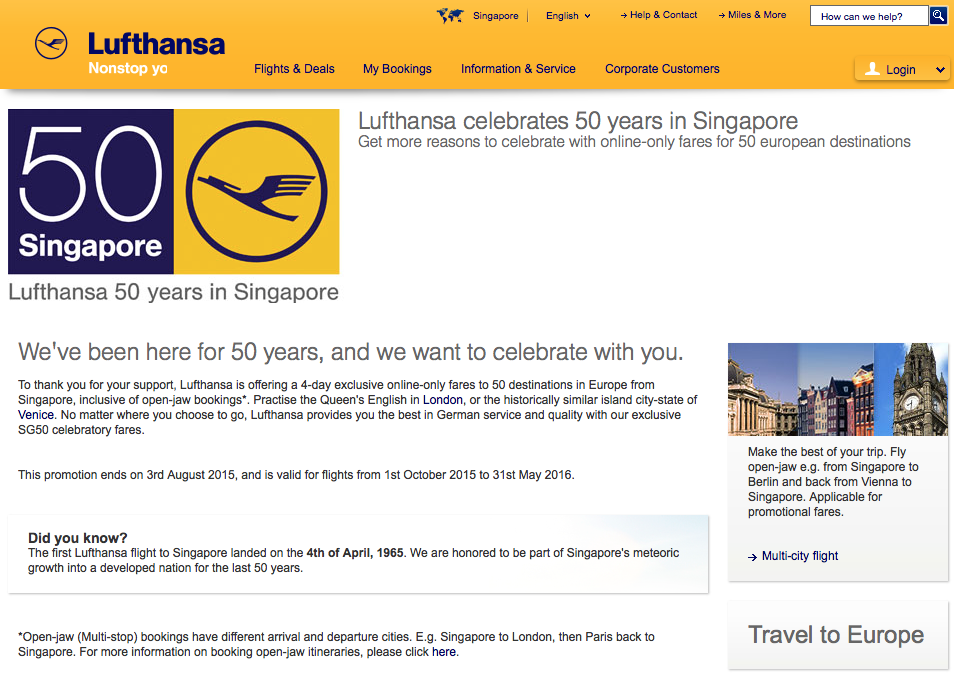 [one_half]
Related Post: FAQ About Overseas Pre Wedding Photoshoot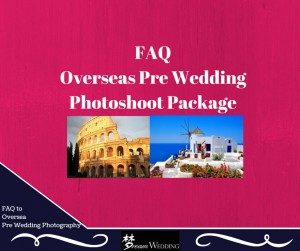 [/one_half]
[one_half_last]
Related Post: 10 Things to look out for in Overseas Pre Wedding photoshoot
Contact Us Here for Your Dream Wedding Enquiry!
[contact-form-7 id="7666″ title="Contact form 1_LufthansaAirline Promotion"]