Must-know travel tips when visiting Prague
More than 10 million visitors arrive in the Czech Republic every year and being the capital city, Prague is very popular with tourists. As a tourist, we will definitely find out about some travel tips before heading to the country. Hence, listed down below will be a few tips you should know when you visit Prague, the loveliest city in Europe.
1. Avoid crowds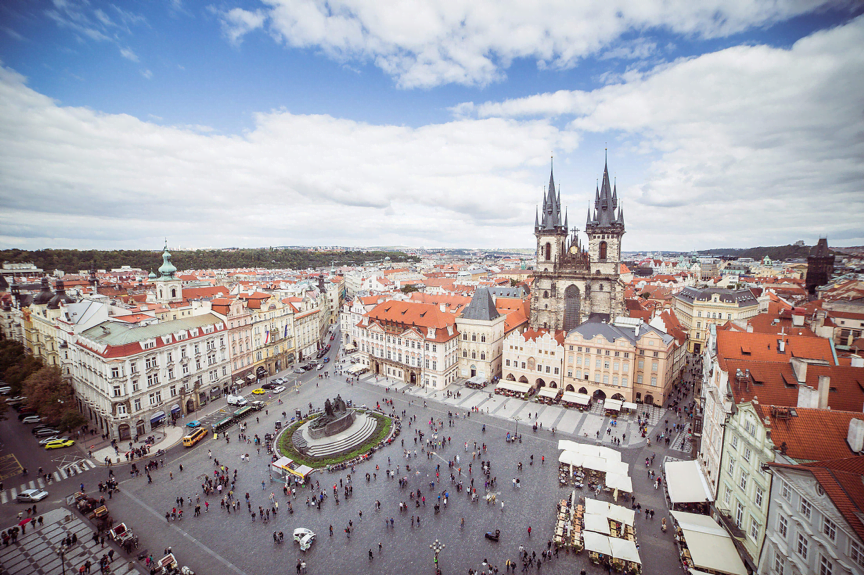 As Prague is a relatively small capital city, you can find yourself walking shoulder to shoulder with other tourists while you try to walk through Charles Bridge or Old Town during the peak season.
Even if you stop halfway in an attempt to take an iconic shot with the city's beautiful buildings, you will find people getting into your photo from every angle. Simply ruins the image of wandering lost in a city of architecture and beauty.
Fret not, you can really avoid the crowd if you have the determination. Instead of trying to take sunset photos where there will still be filled with people, do wake up early before sunrise and you will be able to enjoy the magical side of Prague. Imagine walking down Charles Bridge during dawn where there really isn't anyone and the sun rising slowly, covering the city in a magical shine.
Alternately, head down to the Lesser Town (Mala Strana) which is not as crowded as Old Town and located nearer to the Prague Castle. Making it a beautiful neighbourhood to explore without feeling overly packed and crowded.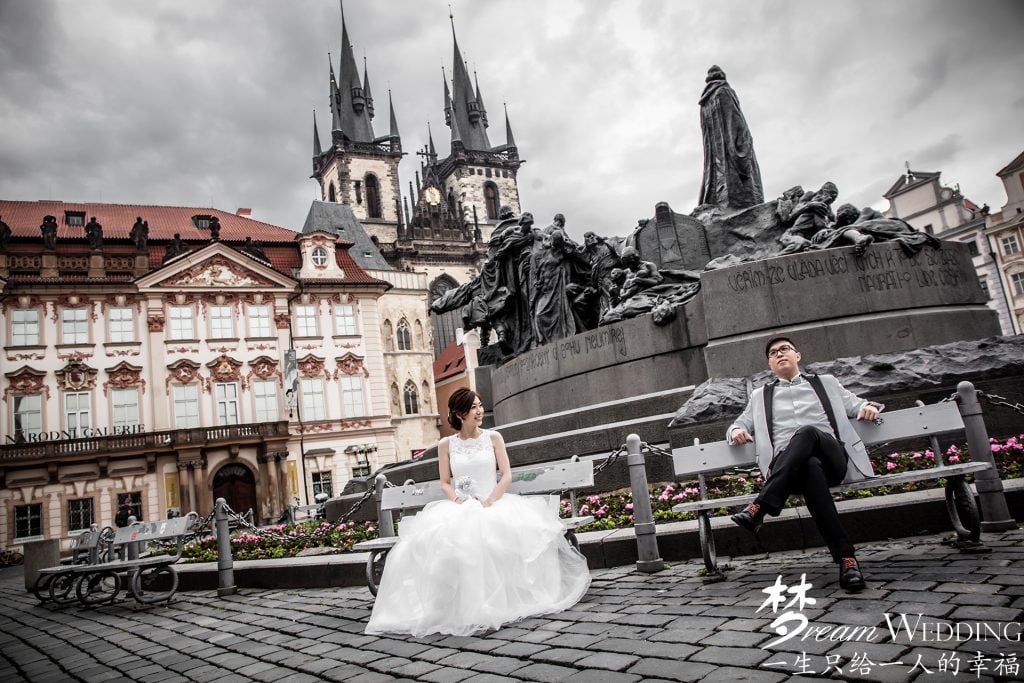 2. Czech Dumplings, what are they?
In case you haven't read our TOP 10 Must-eat Traditional Czech Food in Prague, do allow me to feed you on what exactly is a Czech dumpling. 
And nope, it's totally not the first thing that pops up in your mind. Being from Asia, our idea of dumpling is usually a thin dough coating with fillings inside. However in Czech, when you order dumpling, is actually a kind of bread that is served as sides in many Czech dishes. For example the Svickova, where you get the dumplings sliced up and served along with a few pieces of meat in a vegetable cream sauce.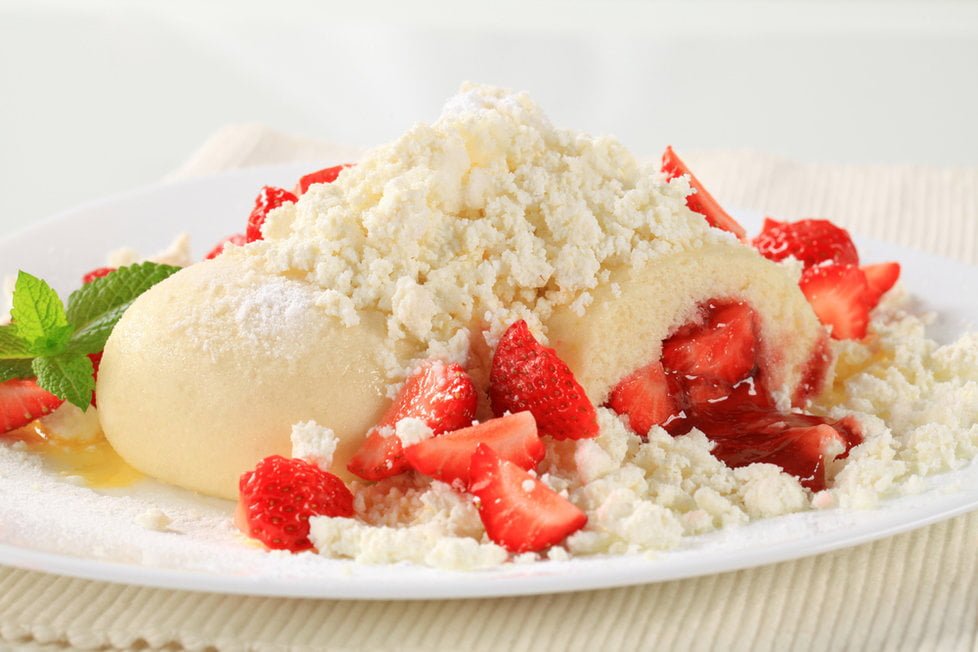 P.S: Fruit dumplings are also one of the popular dish there which is similar but the dumplings are stuffed with fruits instead and can be served as a main dish.
3. Cover yourself up and wear comfortable shoes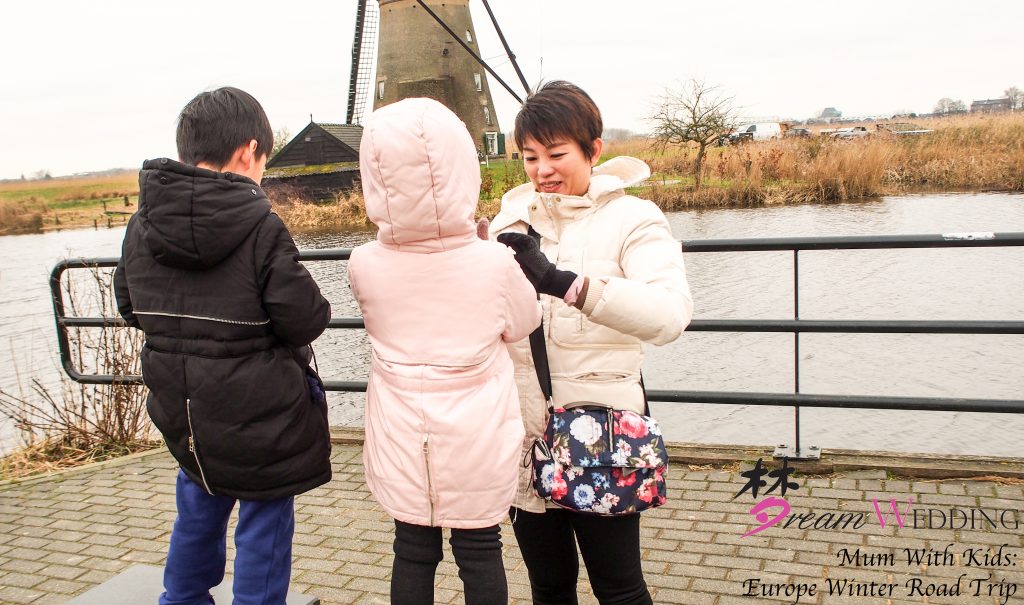 Don't underestimate the weather in Prague, as it is hilly over there, even though you might feel fine in the Old Town, but it can get pretty windy at the Prague Castle. On top of that, weather can change dramatically within minutes.
And please. Please do your feet and legs a favour – wear comfortable shoes. Being relatively unharmed from all the wars in the past hundreds of years, the streets in Prague's downtown are mostly cobblestoned. You wouldn't want to torture yourself by walking down the streets in high heels. Bad idea.
4. Tipping in Prague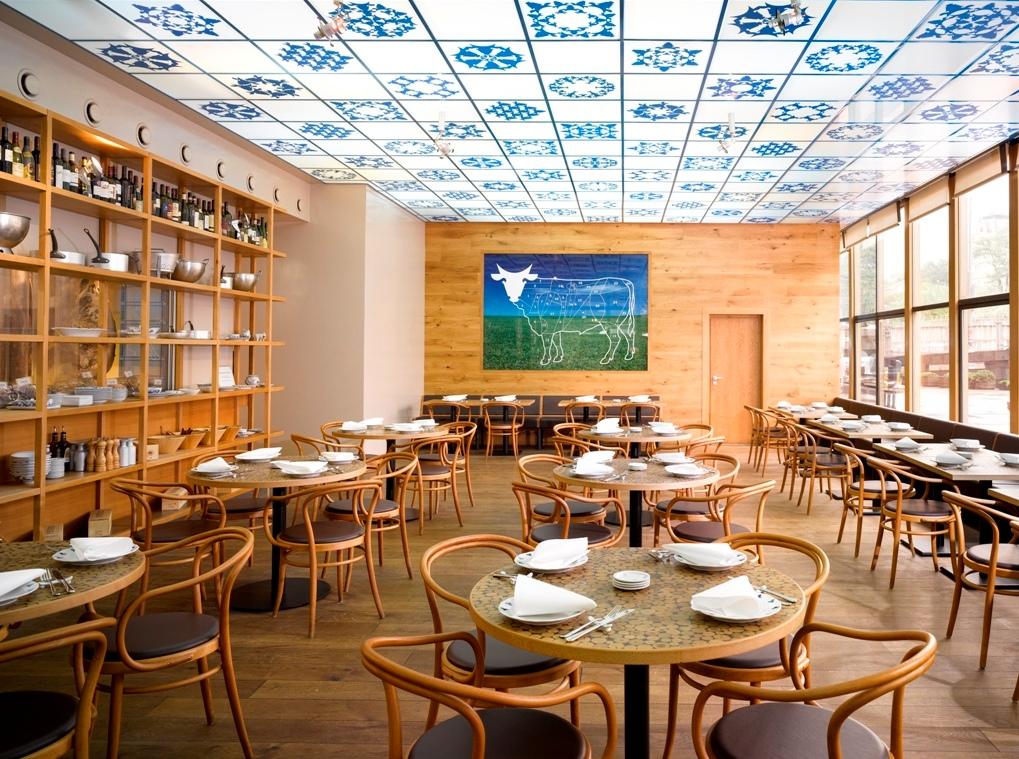 A tip of 10% is common in Prague. When the waiter brings you your bill they will usually present it to you and expect you to pay right then which includes the tip, you can roughly round it up to a nice number and tell them how much you are paying so they can give you the right amount of change. For example your bill is 281 CZK and you are handing over a 500 CZK bill, you can round to 300 CZK and the waiter will return you 200 CZK, making the tip 19 CZK. This way neither of you has to deal with the small change.
5. Food on the table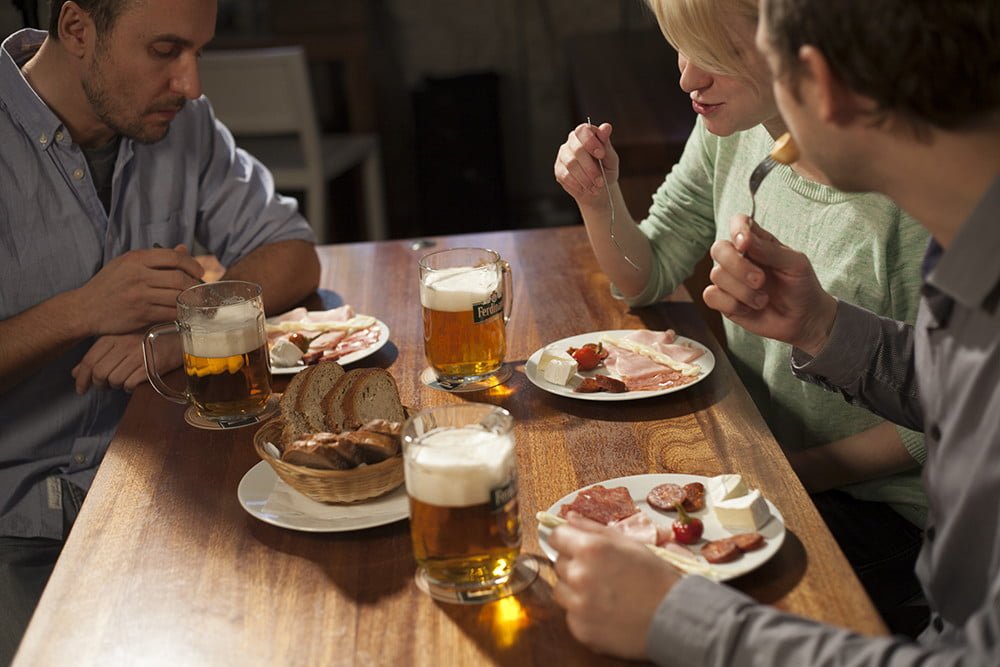 In most tourist areas of Town, you might bread or pretzels on the table when you decides to eat at a restaurant, just know they are not complimentary. If you are not going to eat them, just ask the waiter to take it away. Otherwise, they will charge you for the food even if you did not eat them.
6. Speak to Locals
Yes! Final tip, feel unsure of where you are or what to do, have a chat with the locals. Most of the young people in Prague are able to speak English, which is great. But don't ask them questions like, how do I get to the Prague Castle or Charles Bridge, the map can tell you that.
Instead, ask them questions like where do they usually eat or hang out so that you can really get a gist of the real local life. Who knows, you might even make some local friends while chatting up with strangers!
If people looks like they are grumpy or not as welcome, try greeting them in Czech language and they might feel better and treat you better in return.
Some basics will be:
Dobrý den ("Doh-bree-den") : Hello
Děkuji ("Deh-koo-yi") : Thank you
Prosím ("Proh-seem") : Please
And there, you are all prepared to pack your bags for a trip to Prague! Do read up on our other posts that are related to Prague and hope you have a great time in the City of Hundred Spires. Ahoj!
Related Post: Horror Wedding Story for Couple Destination Pre Wedding Photoshoot
Various Topics With Regards To Wedding & Travel in Prague
Related Post: FAQ About Overseas Pre Wedding Photoshoot
Related Post: 10 Things to look out for in Overseas Pre Wedding photoshoot
Contact Us Here for your Czech Republic – Prague Dream Wedding Enquiry!
Testimonial from our Past Overseas Pre Wedding Photoshoot Couple
Taiwan Pre Wedding Photoshoot Couple Review
Bali Pre Wedding Photoshoot Couple Review

Santorini Pre Wedding Photoshoot Couple Review

London Pre Wedding Photography Couple Review

Singapore Pre Wedding Photoshoot by a Japanese Couple Review

Be one of them Contact Us Here for your Destination Dream Wedding Photography!
Related Wedding Services
Be one of them Contact Us Here for your Destination Dream Wedding Photography!