Hakim & Linda for Dream Wedding Boutique Review
This Dream Wedding Boutique review from real couple can be found here in Facebook.
Oh wow, where do we start/ Linda (my wife) was simply looking for a bridal gown for our special day. She chanced upon Dream Wedding and since then, it has been a bliss. We told Ivy and team what a dream dress would look like and through their recommendations and expertise, we found it!
Until wedding day, they were with us, always assuring, given the ups and downs of any wedding, especially when ours is an inter-racial one.
On 19.09.15, me and my wife were wedded in holy matrimony. And without a doubt, it was like a dream wedding, only that it was reality!
Thank you Dream Wedding!

From Hakim & Linda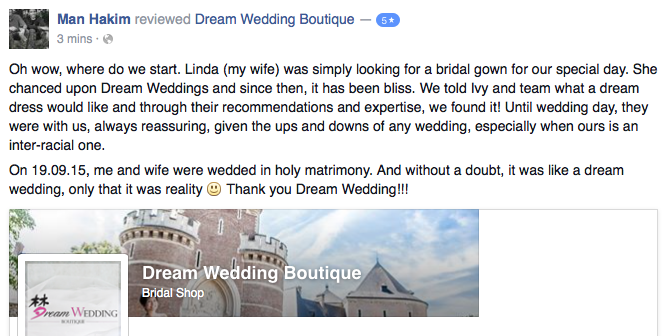 Wedding Couple Review on Facebook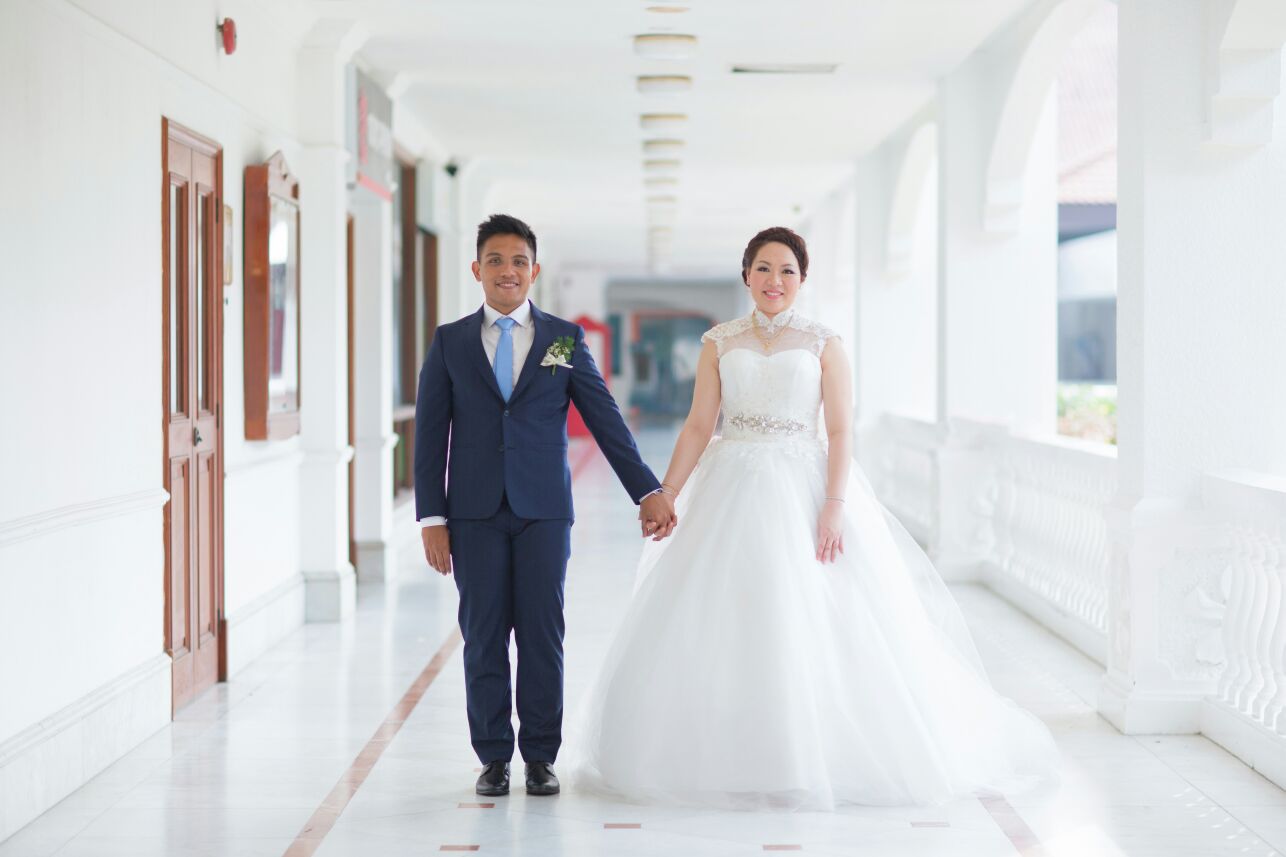 These are the lovely photos of our handsome & Beautiful Couple! Cheers!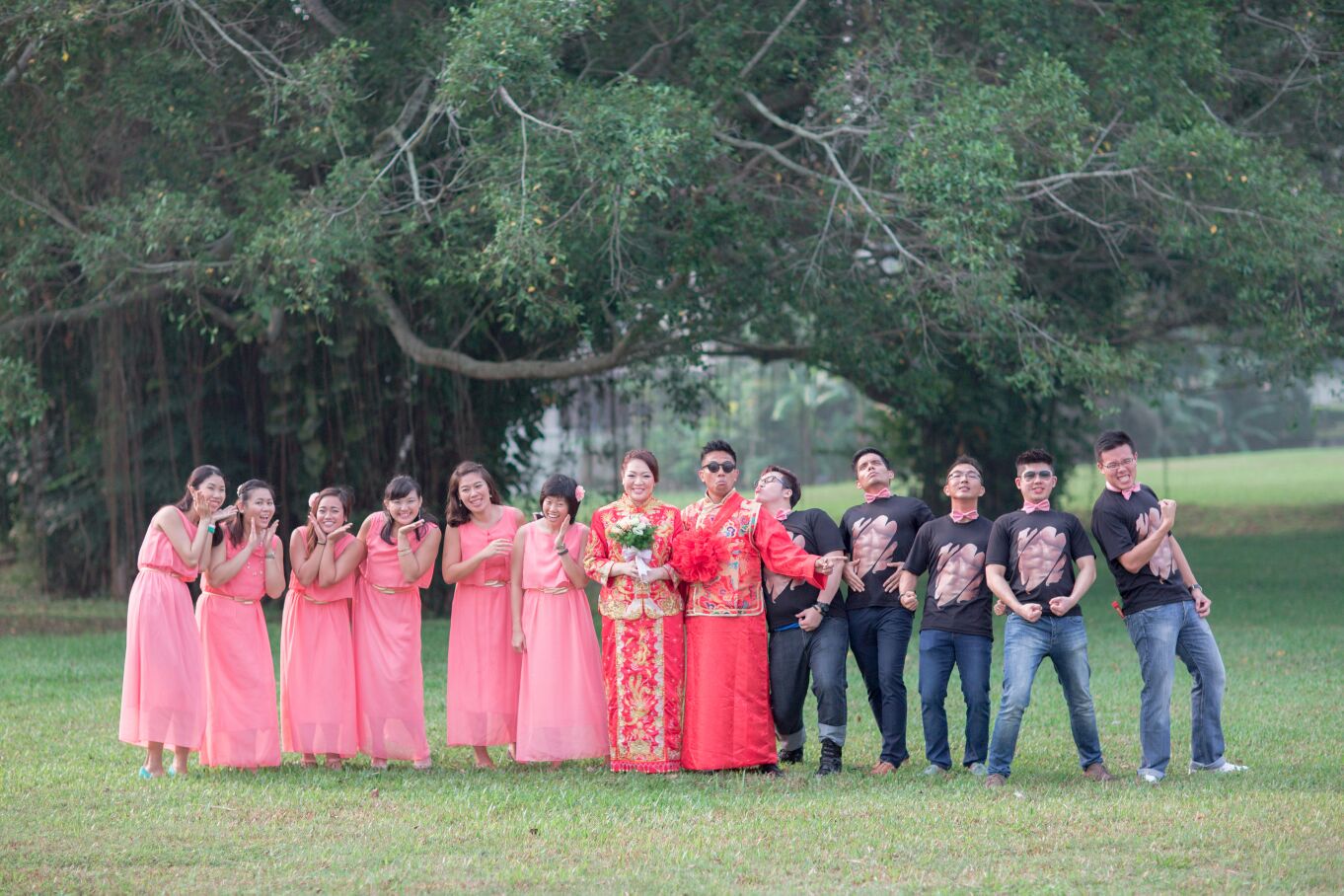 The lovely couple in their traditional Kua (Male version Qun Kua also) 
Related Post: FAQ About Overseas Pre Wedding Photoshoot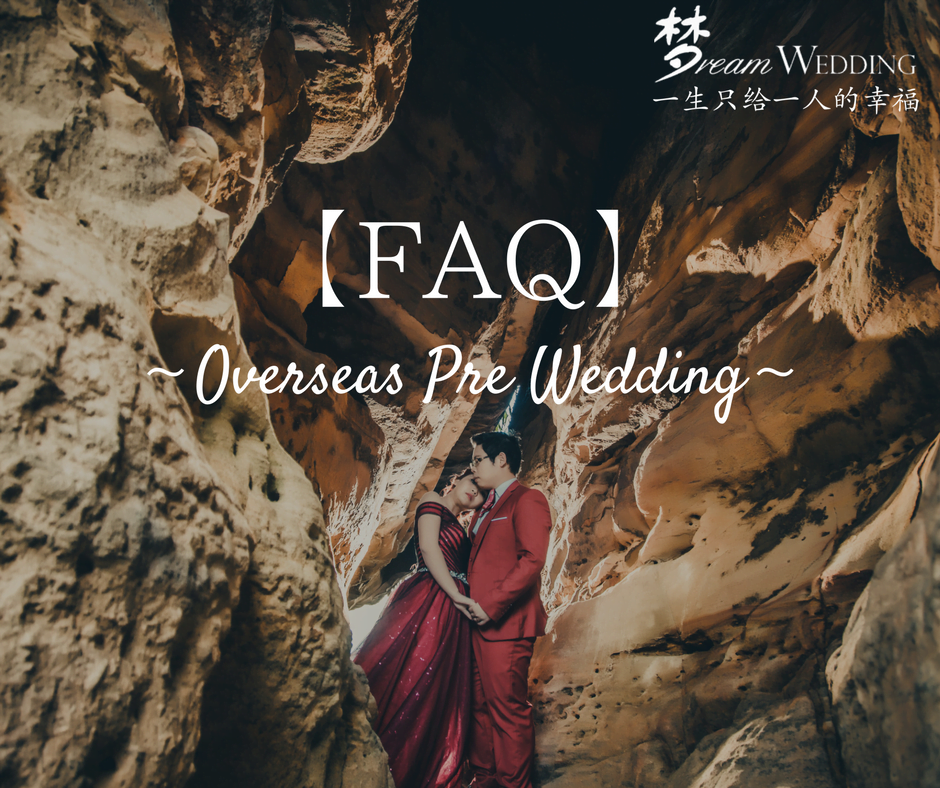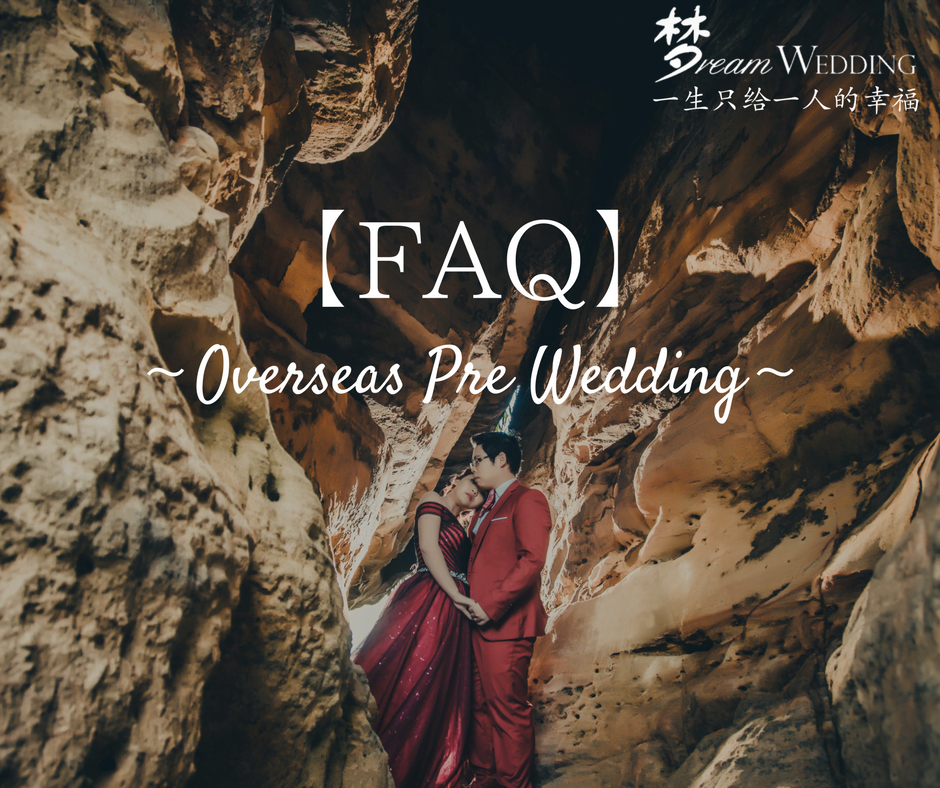 Related Post: 10 Things to look out for in Overseas Pre Wedding photoshoot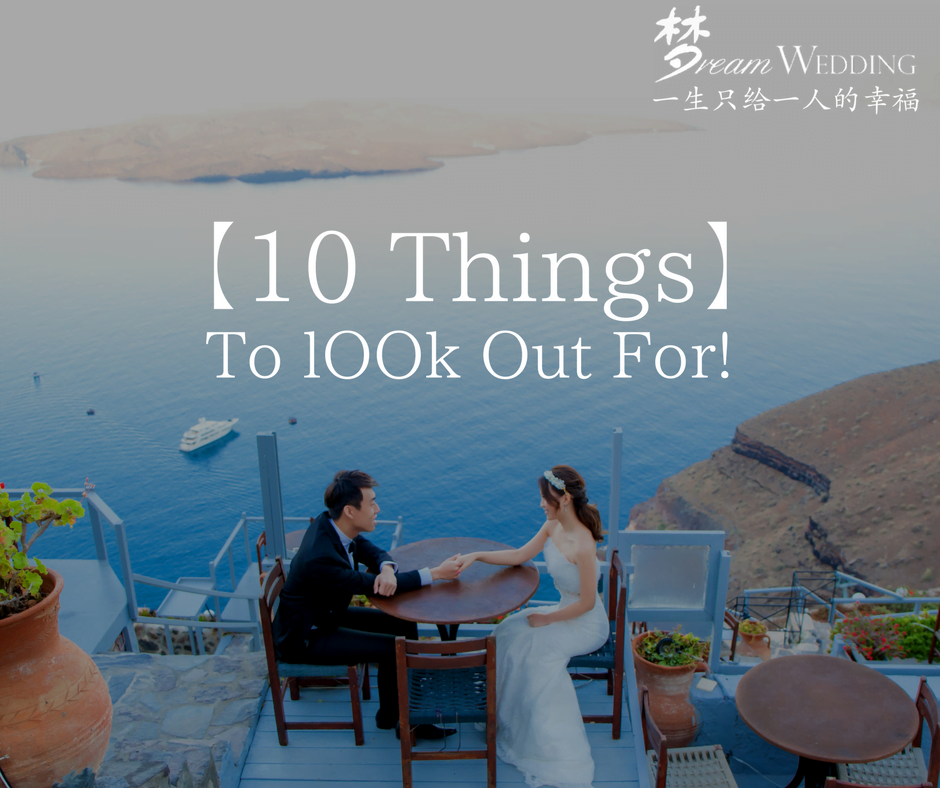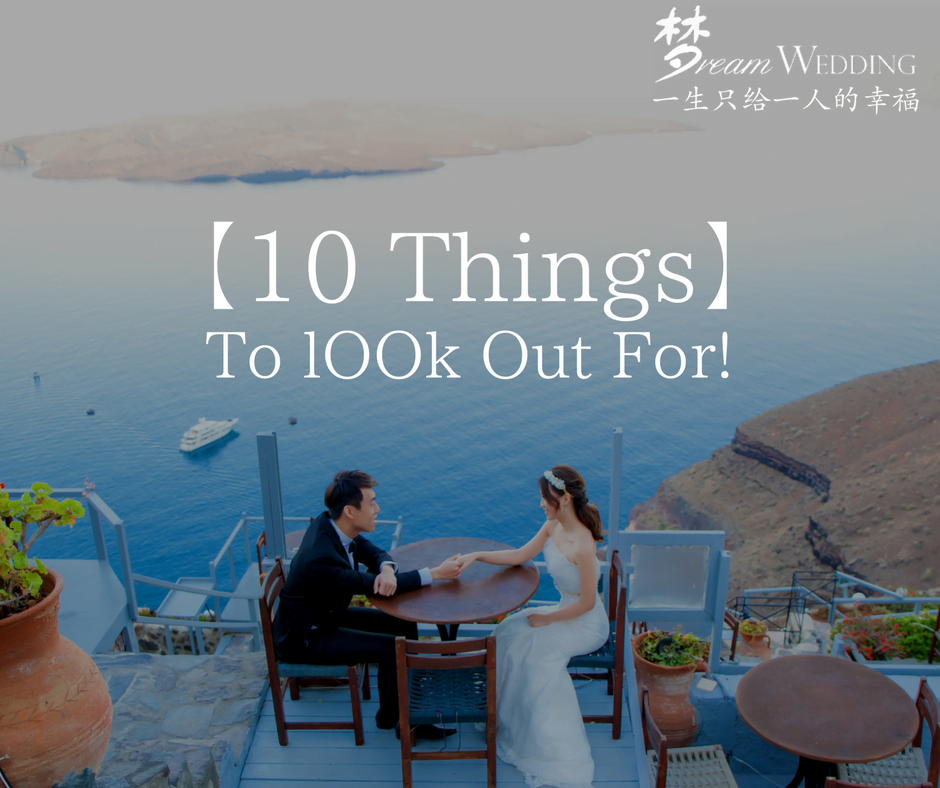 Contact Us Here for your Dream Wedding Enquiry!
Testimonial from our Past Overseas Pre Wedding Photoshoot Couple
Taiwan Pre Wedding Photoshoot Couple Review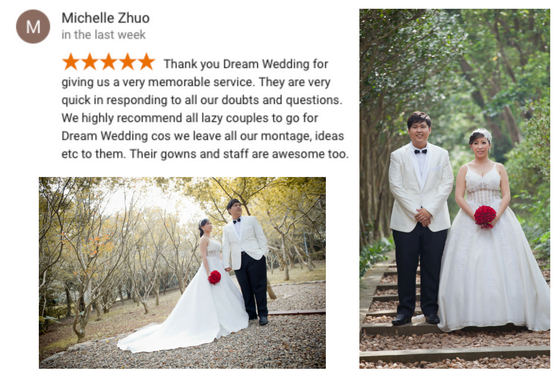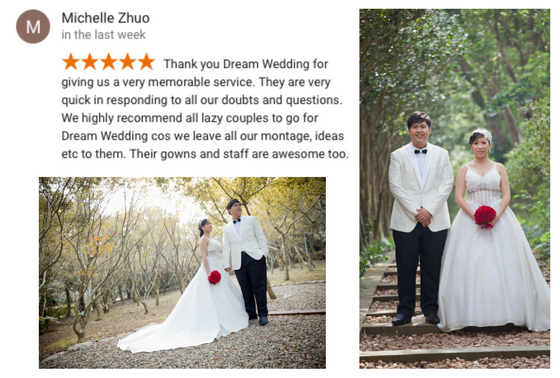 Bali Pre Wedding Photoshoot Couple Review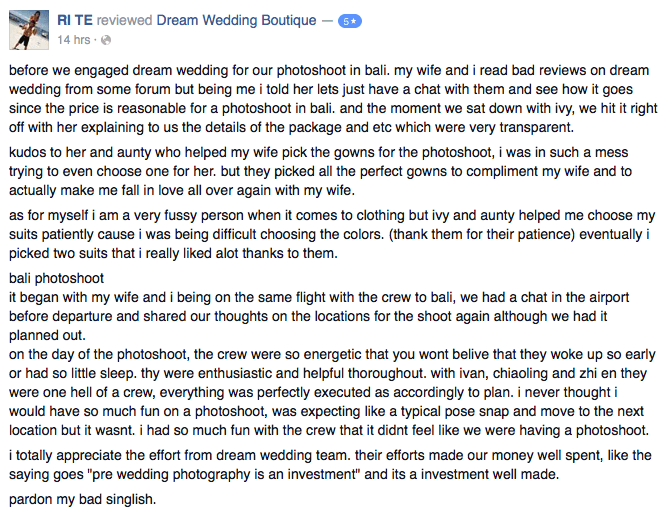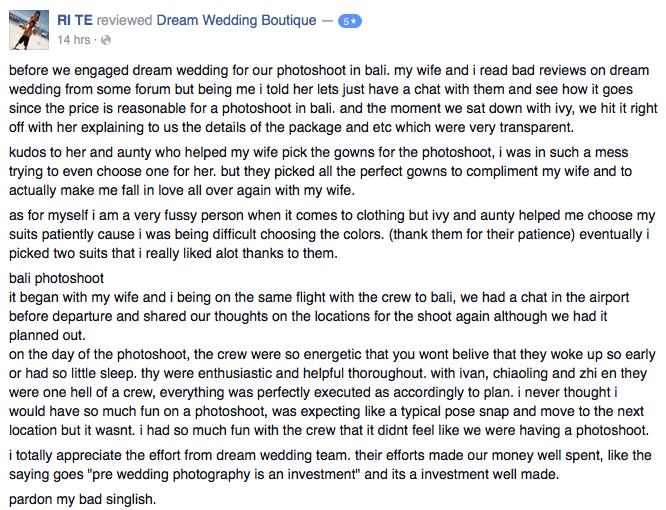 Santorini Pre Wedding Photoshoot Couple Review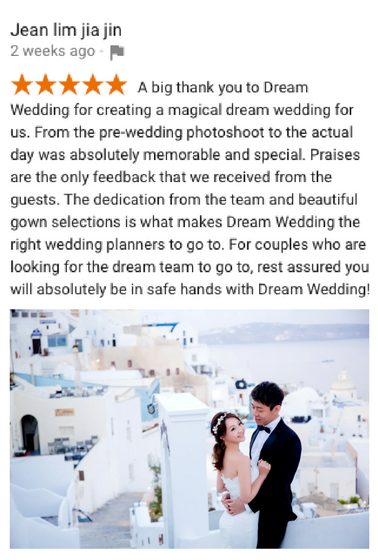 London Pre Wedding Photography Couple Review



Singapore Pre Wedding Photoshoot by a Japanese Couple Review



Be one of them Contact Us Here for your Destination Dream Wedding Photography!
Related Wedding Services