Thank you so much for your interest in our Overseas Pre Wedding Photoshoot Package! We are really glad that many couple had enquired and some had signed up for our services.
(Mostly Private and Exclusive Overseas Pre Wedding Photoshoot Services, I think the deal is too good already! Lol!)
Other Overseas Pre Wedding Photoshoot Trip (Still Open For Booking):
We are having a few based set up in Taiwan, Europe, Australia & New Zealand!
Let us help you in your quest towards your Dream Destination Photoshoot with these FAQ!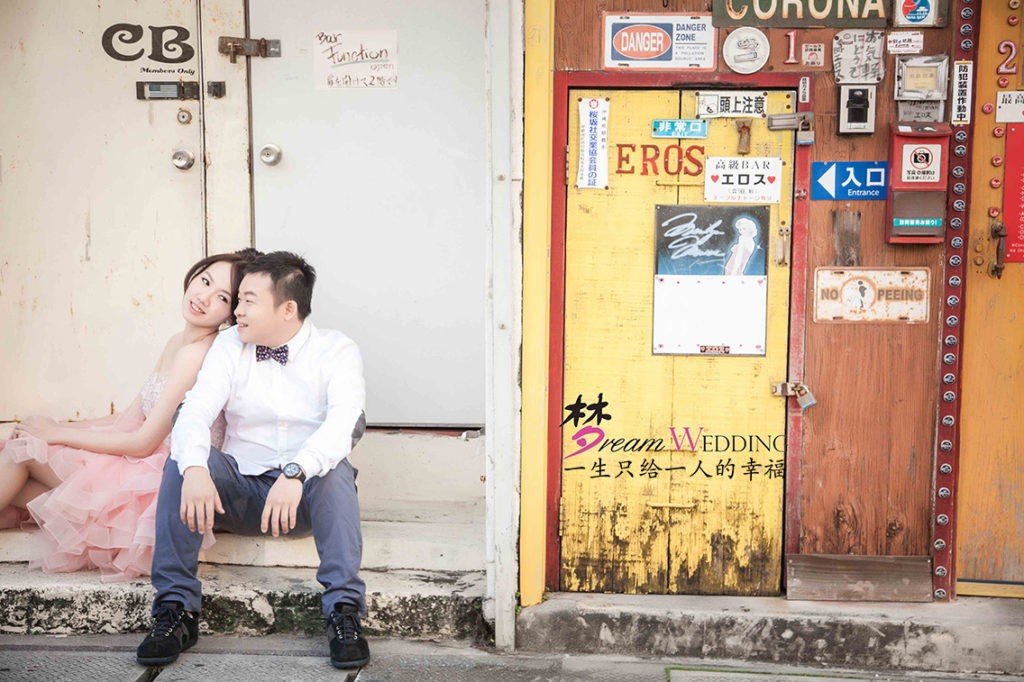 What does this Package Consist of?
We understand that different company have different package for Overseas Pre Wedding Photoshoot Package. These are few of our package details that you will need to know
Make Up Artist will follow you throughout your photoshoot to change your Make Up Style and Touch Up
Our Professional Photographer will take your beautiful Overseas Pre Wedding Photoshoot at the choice of yours for 1 day.
Beautiful Gown and suit is included from our wide collections of Wedding Gown in our Bridal.
All Photos will be return and it will be designed into our beautiful album for you too:)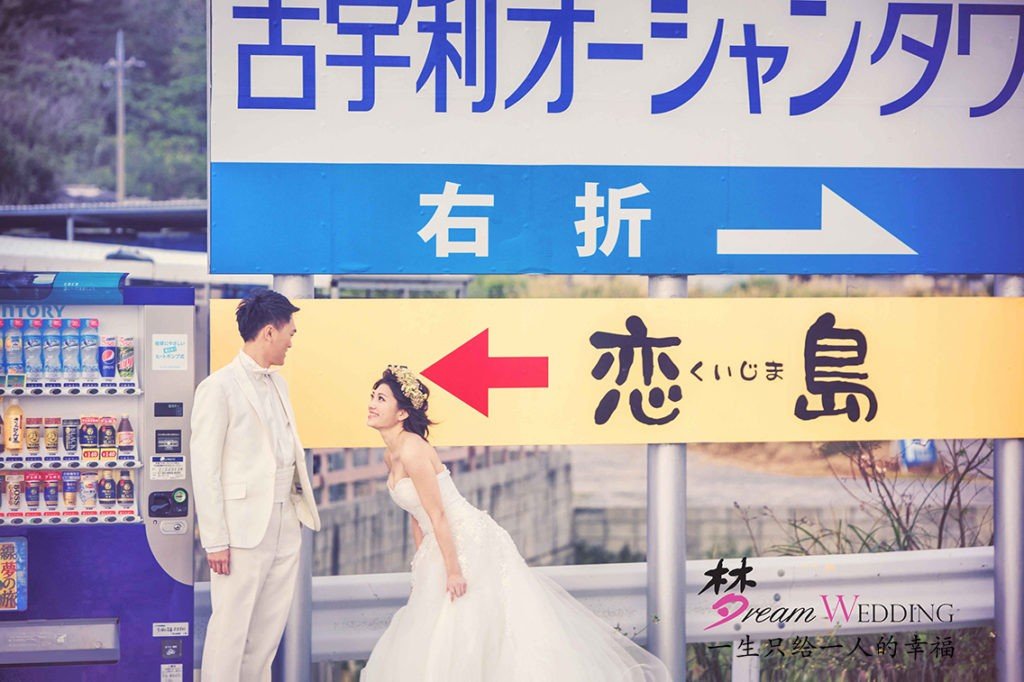 Is there any hidden cost?
We are very well aware that there are many horror stories about hidden cost. Dream Wedding Team does not believe in Hidden cost and Hated it!
We will explain everything clearly to you both during your visit and even before your visit too.

How do we decide on the Traveling Date & Location?
We Don't Decide, You Decide! After you signed up with us to any new destination at the date of your choice, we will start publicity and gather more like minded couple to travel within the same period for photoshoot. Everyone will save money and definitely will be happy with beautiful Photographs at your preferred Destination Wedding!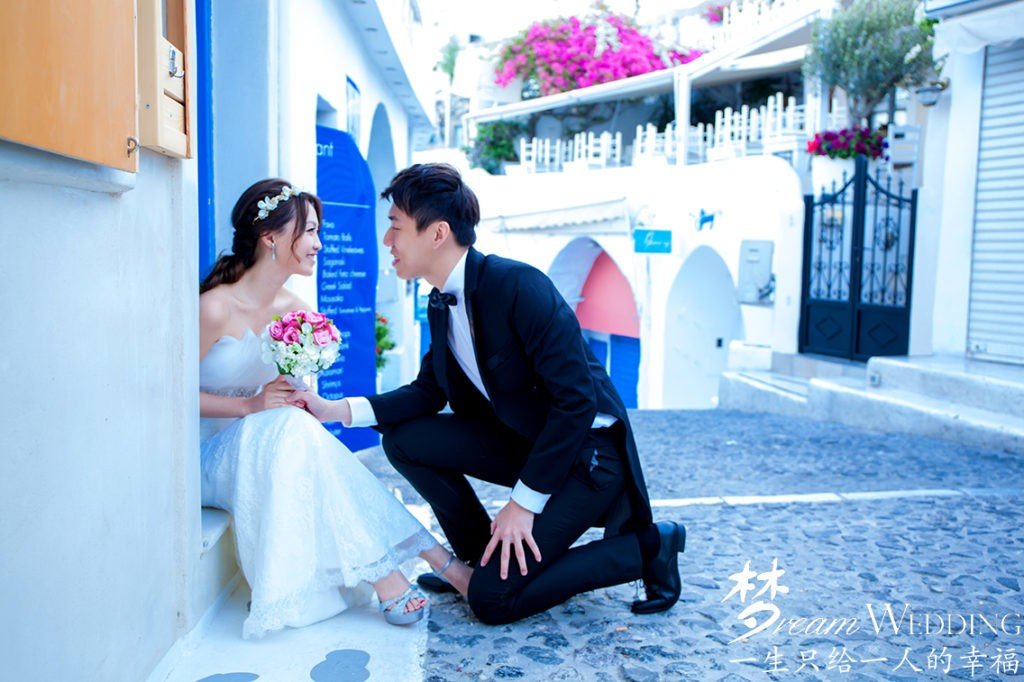 If you like our Dedicated Services for your Destination Pre Wedding Photoshoot services, let us know how we can better assist you with your Questions.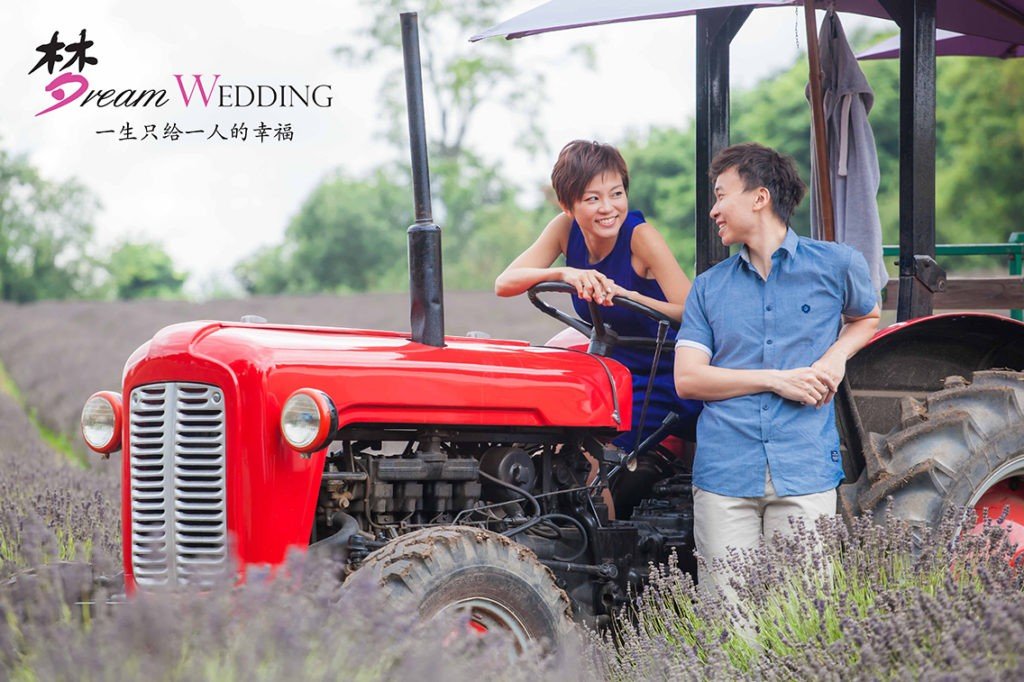 Just to share abit more on our ideal of this package. With our vast experience in Overseas Pre Wedding Photoshoot over the years, we notice that the cost is usually too high for couple to accept and most likely it does not consist of MUA or gown too.  (See our Prague Customer Review here & Santorini Pre Wedding Customer Testimonial here.
We feel that Wedding is once in a life time affair. As a Bridal and Wedding Planning company, we believe we should assist to bring Couple Dream Wedding alive and not creating barrier between them. Thus the born of this package which is to create affordable Overseas Pre Wedding Photoshoot Package.
A wedding is the next chapter in your life; it is also a summary of your singlehood. Enjoy it with our services and have a Dream Wedding Photoshoot ahead!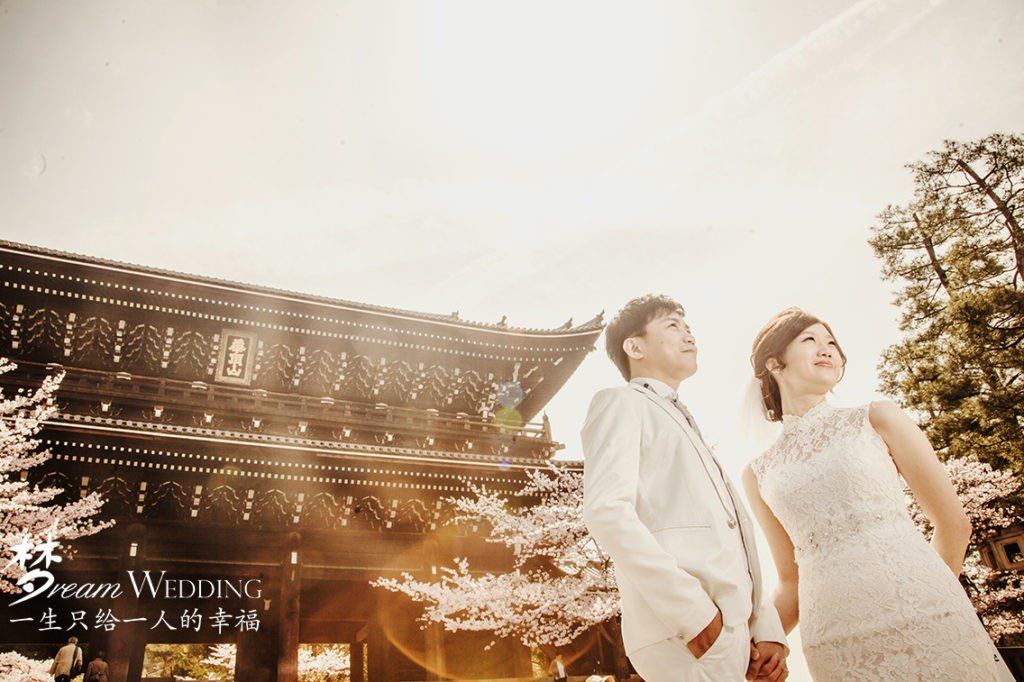 Contact Us Here for your Dream Wedding Destinations Photoshoot!
Testimonial from our Past Overseas Pre Wedding Photoshoot Couple
Taiwan Pre Wedding Photoshoot Couple Review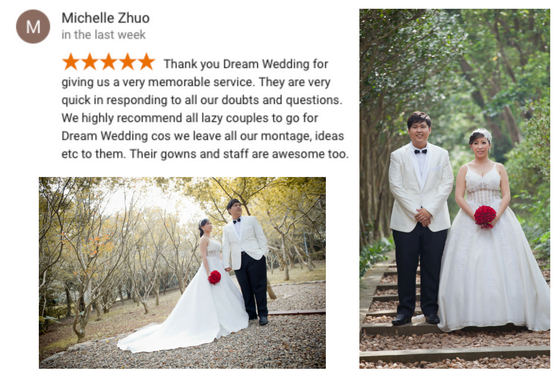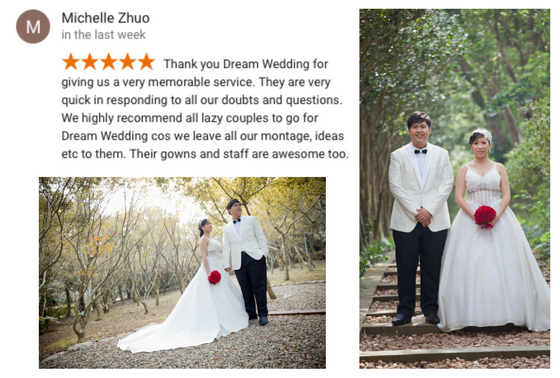 Bali Pre Wedding Photoshoot Couple Review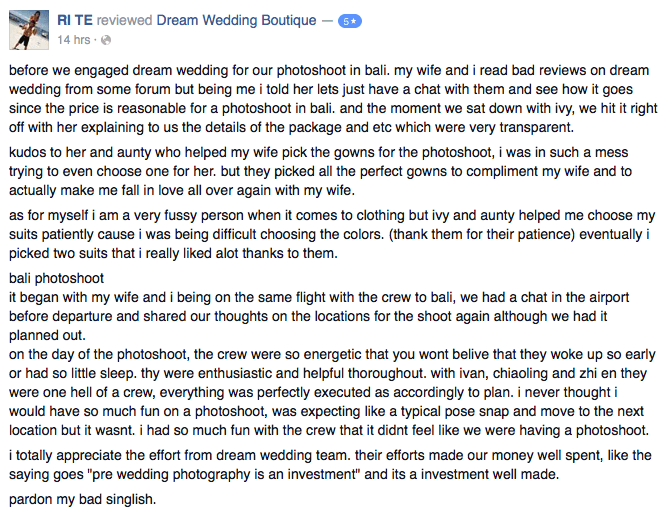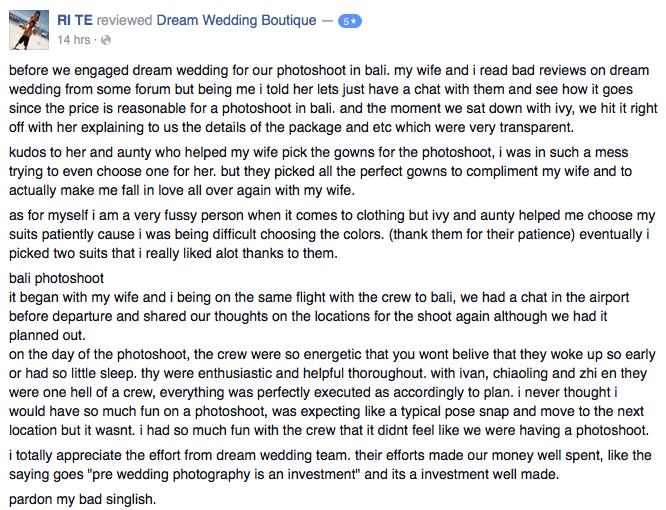 Santorini Pre Wedding Photoshoot Couple Review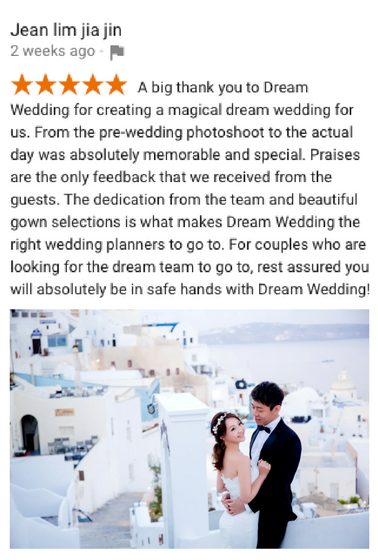 London Pre Wedding Photography Couple Review


Singapore Pre Wedding Photoshoot by a Japanese Couple Review


Be one of them Contact Us Here for your Destination Dream Wedding Photography!
Related Wedding Services