Prague is considered as one of the more affordable capital cities in Europe. A good dinner for two which includes appetizers, main course and drinks will probably cost you around S$50 or lesser. At a standard pub, a beer is actually cheaper than water and many museums are free or have an admission cost under S$20, which is half the price of most attractions if you compare to London.
So, what is your reason for not visiting the most beautiful capital city in Central Europe? I really can't think of any! To prepare you for your first visit to Prague, we have listed down some things to take note of !
1) Currency & Exchange
The currency of the Czech Republic is actually Czech Crown instead of Euro. Many people doesn't know that when they travel there for the first time. The abbreviation is CZK and you should always check the latest currency rates before you head there.
Beware of currency exchange scams when you visit Prague. They do have exchange offices there that offers the so-called "0% Commission", however, charges you extremely high exchange fee. So instead of asking about their exchange rate, simply ask them what is the final amount you will be getting for the money you are exchanging.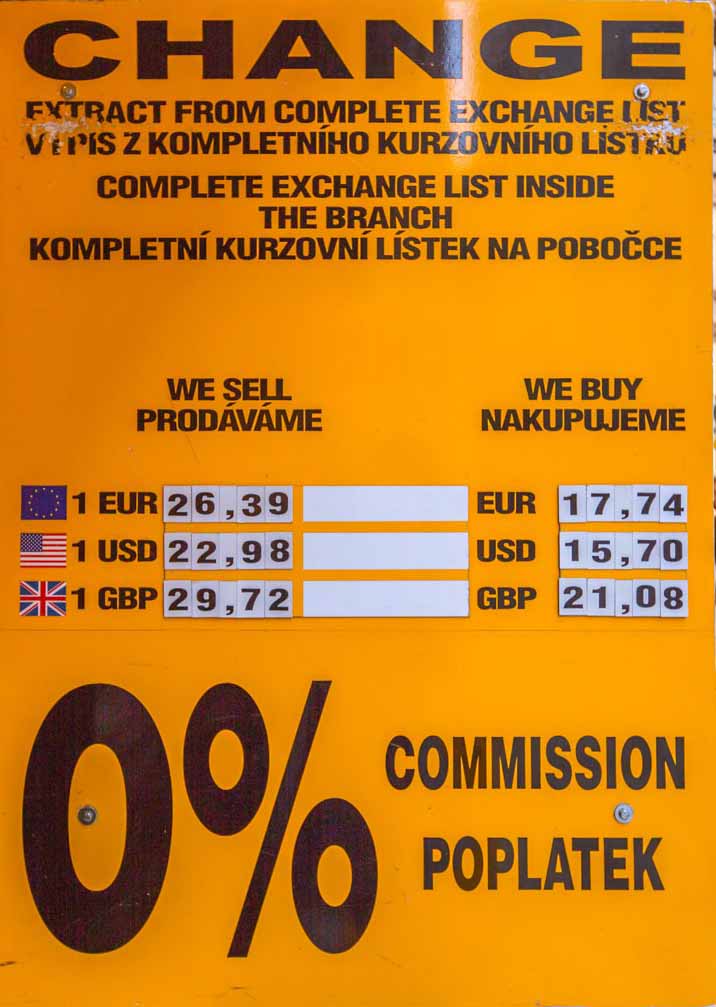 Do beware of touts walking around on the streets as well! They offers rates to you that are too good to be true but you are actually given old currency that are already out of circulation, hence, tourists like us may fall for it since we do not know exactly which notes are in circulation.
2) Do not withdraw from ATMs
Yes, we said that currency exchange scams are horrible in Prague, but that doesn't mean withdrawing from an ATM is any better! As they also have super bad exchange rates, especially those labelled as Euronet ATM, just stay away from them. PLEASE. Reviews from many forum & travellers.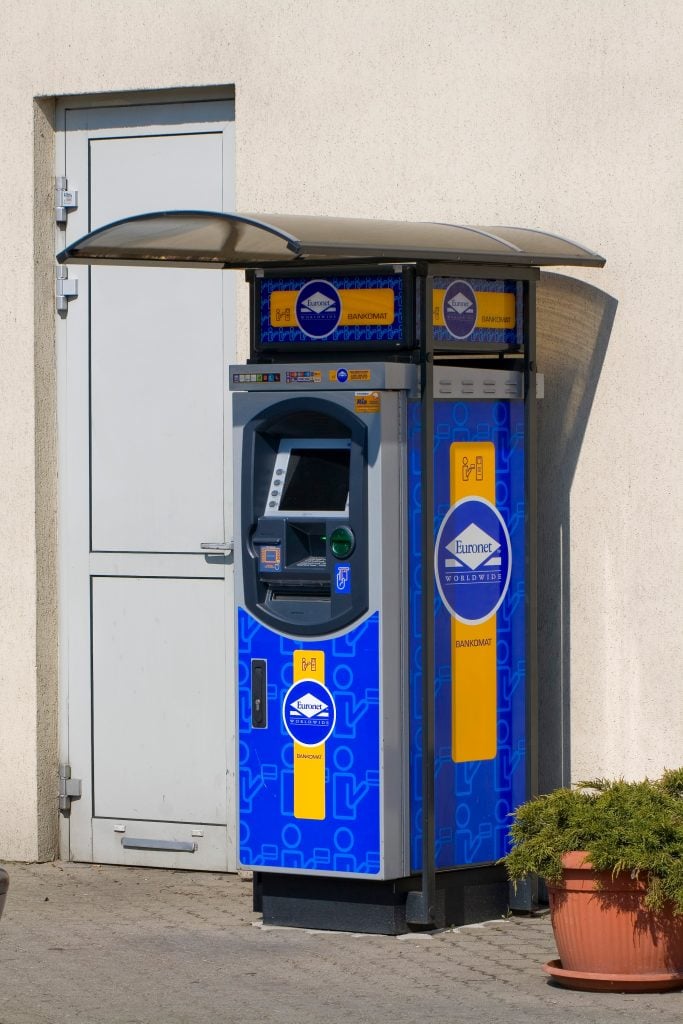 Credit card are widely accepted in Prague, hence it's better for you to pay for your items in credit card as compared to withdrawing cash from ATMs. If not, once again, look for proper currency exchange places to exchange your money.
3) SIM Card in Prague
We will highly recommend getting a SIM card which you can use across all the Europe countries as it is definitely more convenient if you decides to head down to other parts of Europe during the trip. You can mainly get these kind of SIM Card at airports going on at different promotions from Changi Recommends. So do check out what they offer on their website.
Alternative, you can also purchase from Vodafone in Prague which offers a 10GB SIM card for visitors at 800 CZK (estimate of S$48.50) that is also valid for 30days.
4) Socket types in Prague
They use type E socket, so do remember to prepare an adaptor or even extension cable before heading there. You wouldn't want to be struggling with charging points over there and not be able to get your gadgets charging.
The electricity in Prague is 230V, 50Hz AC and the outlets have the standard European socket with two small round holes and a protruding pin.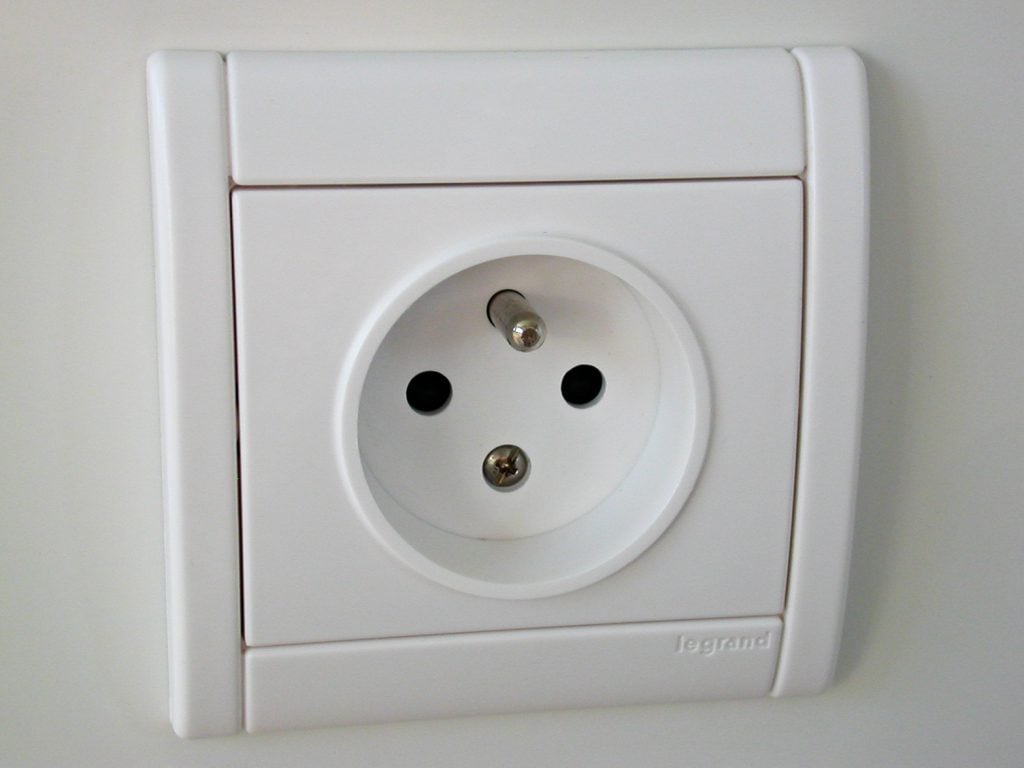 5) Medication
Do prepare and bring along all basic medications that you think you would need. As in Prague, you won't be able to get your normal over-counter medication without a meeting with the pharmacist.
6) Websites to use in Prague
Mapy.cz – Download the offline map before going to Prague and you can do some planning by pinning down places of interest.
Goout.cz – If you are into the shows and entertainment ongoing in Prague, check out this site which have information of the events to be anticipated over there.
Pocasi.cz – main weather website in Czech Republic which have a LIVE TV to show the weather.
Other than these, you can also check out numbeo.com and search "Prague, Czech Republic" to have a rough gauge of how much you should be paying for regular items. As in tourist areas such as Old Town Square or Prague Castle, stalls and restaurants around tend to mark-up their prices and sell things at almost 5 times more expensive than normal places.
For example, you can actually get a bottle of water around 15-20 CZK, but may get charged for 100 CZK in tourist areas.
Related Post: Horror Wedding Story for Couple Destination Pre Wedding Photoshoot
Various Topics With Regards To Wedding & Travel in Prague
Related Post: FAQ About Overseas Pre Wedding Photoshoot
Related Post: 10 Things to look out for in Overseas Pre Wedding photoshoot
Contact Us Here for your Czech Republic – Prague Dream Wedding Enquiry!
Testimonial from our Past Overseas Pre Wedding Photoshoot Couple
Taiwan Pre Wedding Photoshoot Couple Review
Bali Pre Wedding Photoshoot Couple Review

Santorini Pre Wedding Photoshoot Couple Review

London Pre Wedding Photography Couple Review

Singapore Pre Wedding Photoshoot by a Japanese Couple Review

Be one of them Contact Us Here for your Destination Dream Wedding Photography!
Related Wedding Services
Be one of them Contact Us Here for your Destination Dream Wedding Photography!