Europe Pre Wedding Photoshoot Price Comparison in Singapore
We are comparing Pre Wedding Photoshoot price in Singapore Photographer using this rates website which we found online.
The other 4 photography company can be found in the website and their rates are stated too.
We are unsure if MUA are available in Lighted Pixel & Kent Wong Photography but lets give them the benefit of doubt that it is included into their rates. (Do kindly check with respective company for any changes in rates and such as they might had changed their pricing due to inflation)
Dream Wedding Boutique
Dream Wedding Bridal specialise in overseas Pre Wedding Photography and we had served over 300 couples over the past 7 years in their Overseas Pre Wedding Photoshoot.
Dream Wedding Boutique is a reputable and reliable bridal which work closely with many mega company such as SAF, UBER, Sentosa, IFLY Singapore and many more.
We believe in service and also transparency so everything is Nett price and there will be no hidden cost for your once in a life time photography.
P.s. 90% of our couple gave us 5 Star rating in our Facebook Page Review.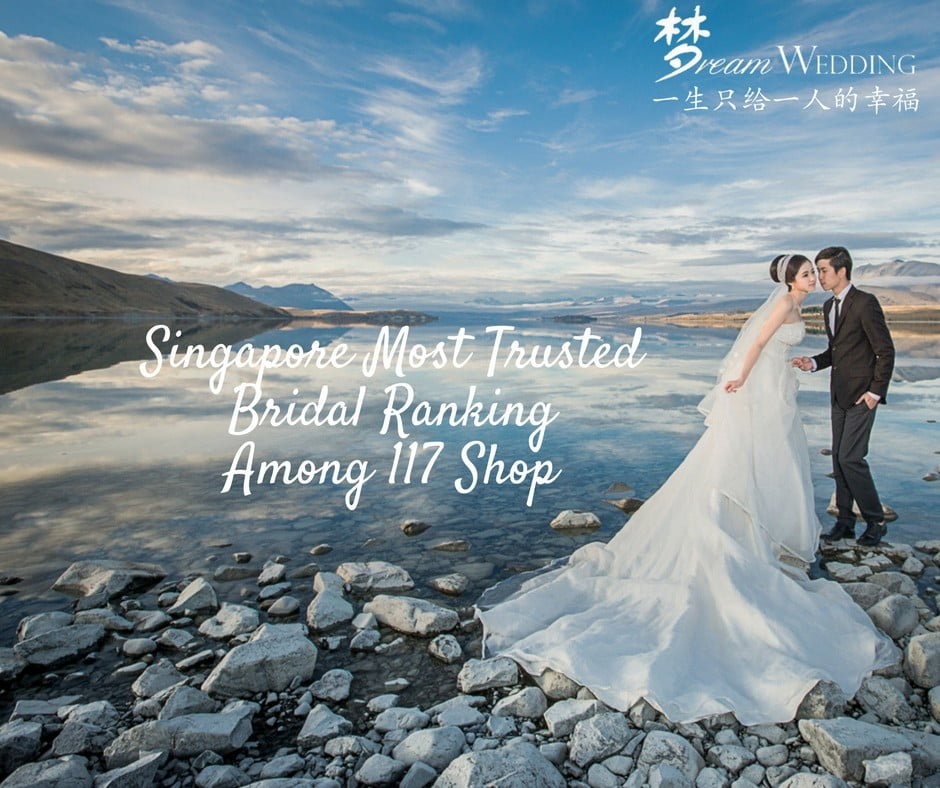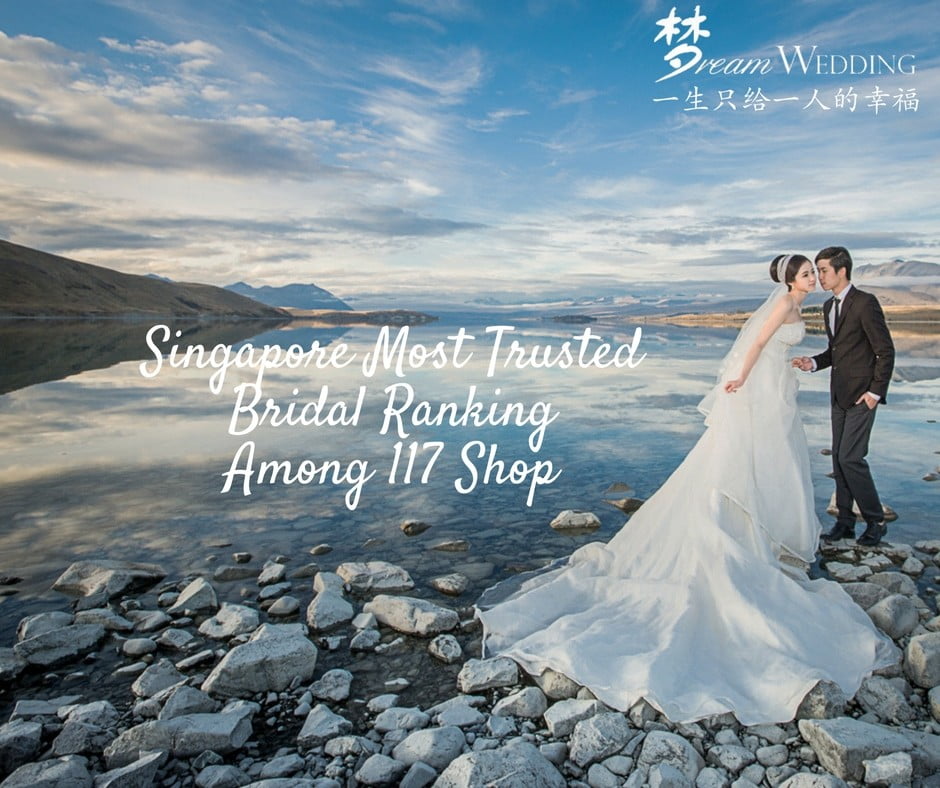 You May be interested: Singapore Top Bridal Ranking among 117 Wedding Shop
Overseas Pre Wedding Promotion
 The group will like to thanks our couple whom constantly give us the energy and motivation to better value add to the singapore wedding couple population thus a very special package to Europe Pre Wedding was Born.
Indeed the promotion was very well received, and the most popular country of enquiry is Paris!
Besides that, we are happy to be assisting couple having their photoshoot in the various beautiful cities in Europe such as Santorini in Greece, Rome in Italy, City of Water ~ Venice, Magical London in England and Amsterdam in Netherlands.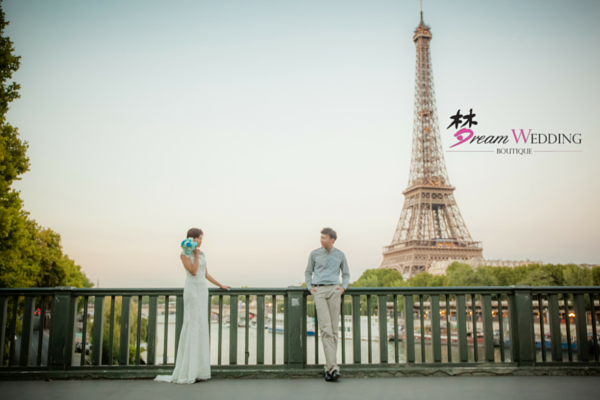 Our Promotion Designing Process Focus on 1 Thing:
Our Couple
Our Main Focus for this promotion: Cost Effective & Most Value Adding Element to Couple Overall Experience
With this main focus being formulated. We look into the 4 different critical elements that formed this Europe Overseas Pre Wedding Promotion Package.
1) Make Up Artist (MUA)
In the designing of our promotions, we brainstorm on the few key elements for the shoot and we noticed that Make Up Artist is usually the element that are so critical yet it is not included in the package.
Can you imagine a photoshoot with different outfit yet you have to change your bridal make up on your own? If not, the normal charges for a MUA to go on a Europe Oversea trip is $800 – $1200. (Not inclusive of Air ticket and Accommodation too)
2) Wedding Gown
Another easy to forget element is Gown. Photoshoot gown is usually different from Wedding Day gown. As our bridal design and manufactured our own gown, we know that wedding gown have to be design differently for photoshoot as it must stand out when it is shown on screen or on print.
It has a much different visual perspective from the gown that you will wear to a wedding banquet.
3) Cost
Going overseas for a photoshoot usually cost a lot and there are a few fundamental price that cannot be avoided as a business. Air ticket and Accommodation for Photographer, MUA. Their salary, expenses and such. Gown rental price, laundry fee, alterations fee and potential lost of income as oversea photoshoot will take a longer process from the normal 1 day shoot in Singapore.
4) Experience: Operations and Planning Process of the Trip
Usually to avoid any conflict, photography company will ask the couple to do their own photoshoot route plan and they will just follow the order. Everything is based on couple decisions and planning. (Now, if the cafe is closed when you are there. You cannot blame the photographer as you are the one who is planning it)
We look at this generalise process and feel that the logistical and information flow must allow the couple to be at ease and enjoy the processes more. Not to stress over every single details and especially not enjoying the process. (Of course, if the couple love to stress over these things constantly, we shall not stop them too)

Summary
With our main focus of creating most value for couple in their overall experience and making the cost as effective as possible.
We came out with this best valued and best experience package.
$5999 Nett to go to any overseas cities for pre wedding photoshoot
1 Day Photoshoot in any cities of their choice. (2 pair to go within the same period) (Cost sharing & Effective utilisation of time)
Photographer (PG) & Make Up Artist (MUA) to follow throughout the Photoshoot Journey.
Accommodation and Air Ticket are inclusive for MUA & PG in the Package (Easy Process for couple)
Gowns and Suit are included for the Couple (Can choose from our wide range collections of wedding gown in the bridal)
 An affordable rate of $5999 to travel to any place of your choice. (Possible with our large volume of couple for overseas photoshoot)
We will research and advice on the initial planning for both photoshoot, accommodation and travel planning. (This will allow our couple to take some stress off the planning process) (We will also assist in the booking of Airticket and Accommodation too)
We are Flexible and arrange our Photoshoot schedule based on your Preference. (The only company that offers you complete flexibility to the date of photoshoot based on your availability)
With all these considerations, we are really happy to be presenting you an affordable and comprehensive
Contact Us to book your Dream Wedding Oversea Photoshoot!
Testimonial from our Past Overseas Pre Wedding Photoshoot Couple
Taiwan Pre Wedding Photoshoot Couple Review

Bali Pre Wedding Photoshoot Couple Review

Be one of them Contact Us Here for your Destination Dream Wedding Photography!
Related Wedding Services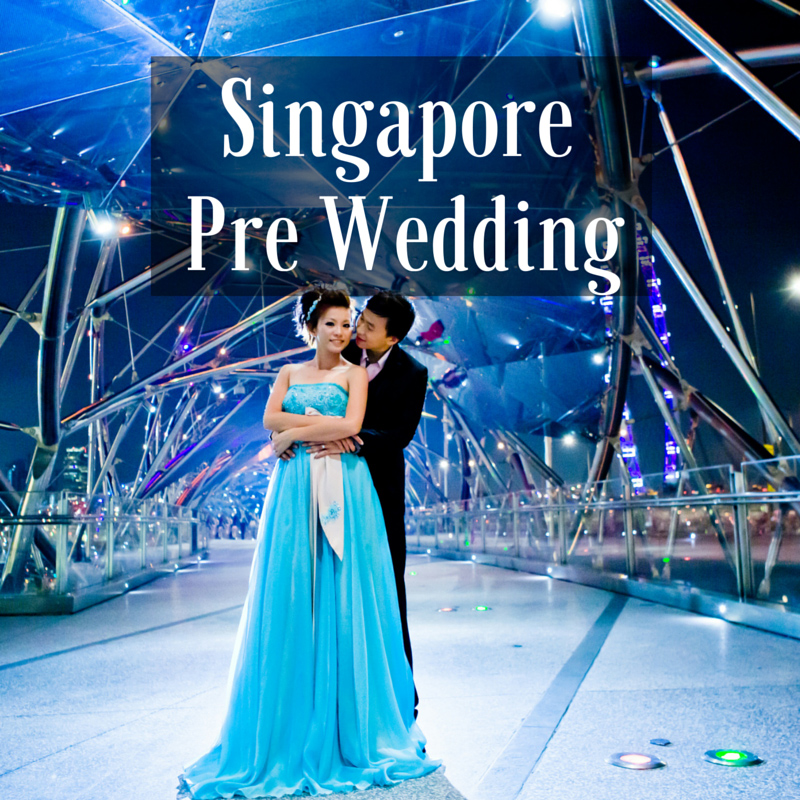 Singapore Pre Wedding Photography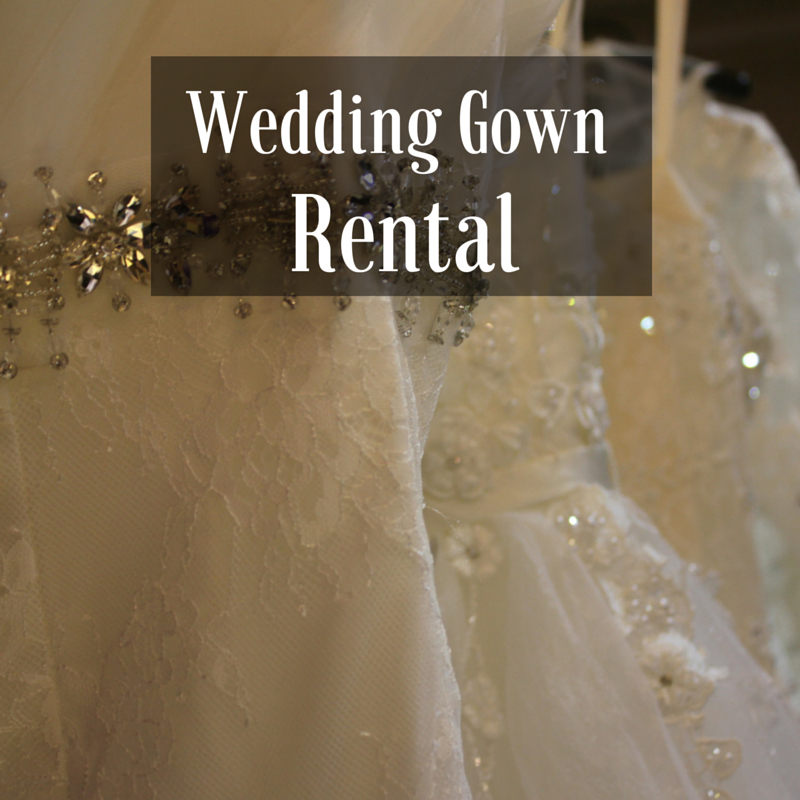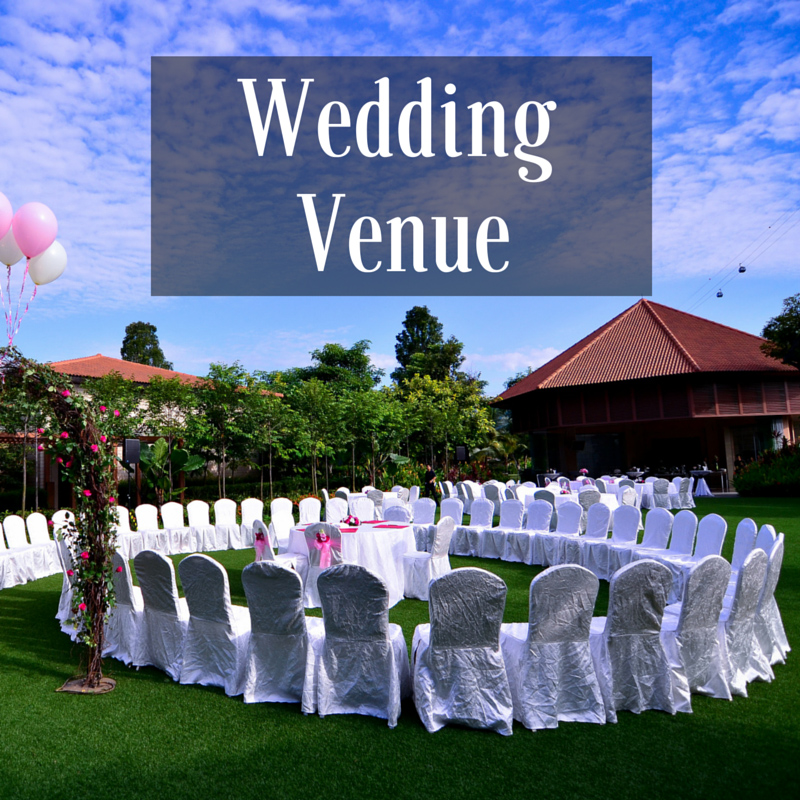 Singapore Wedding Venue Rates & Menu List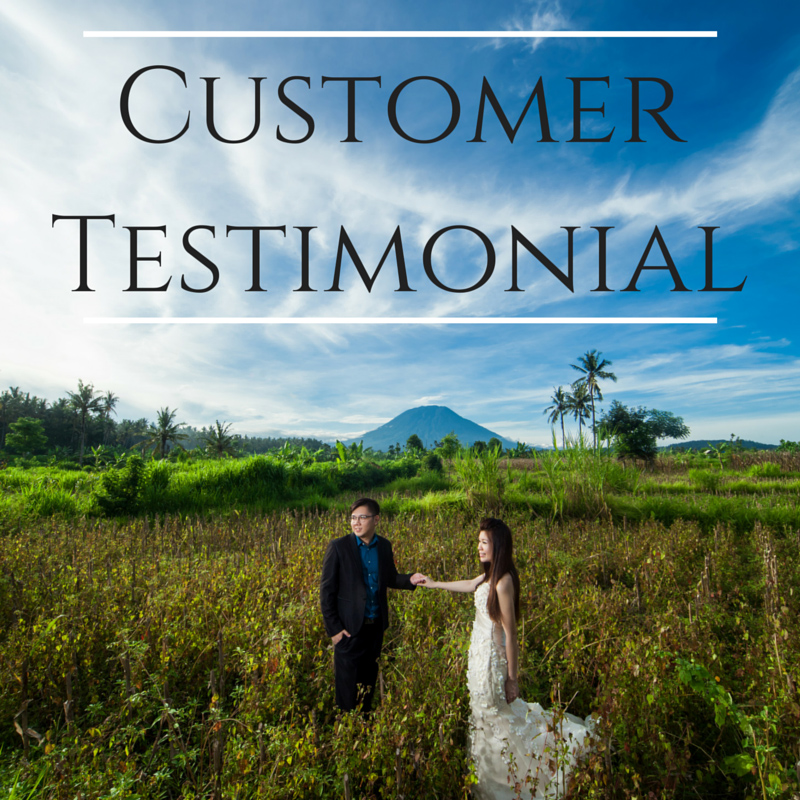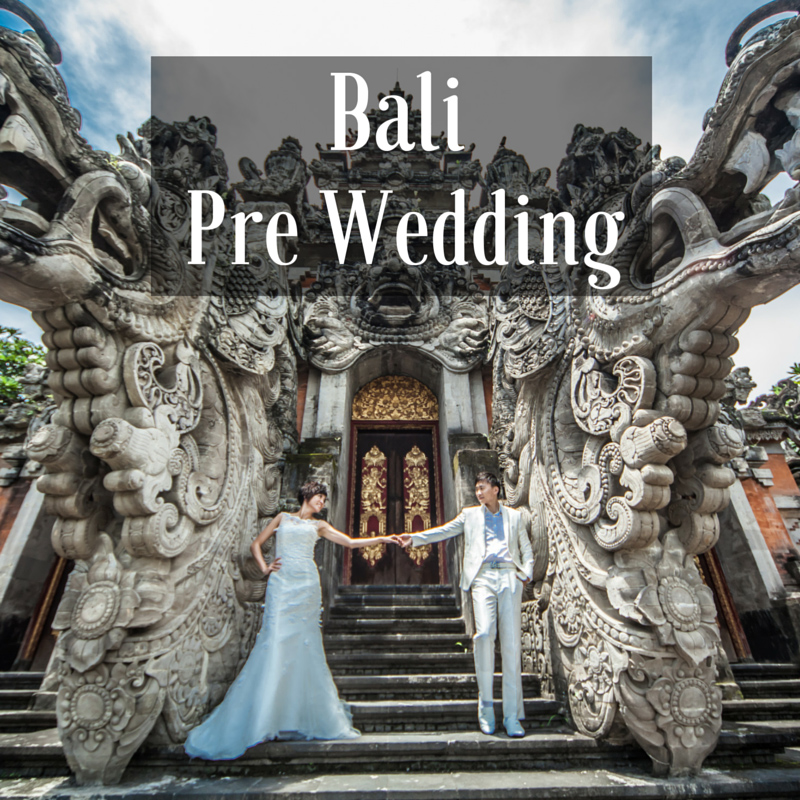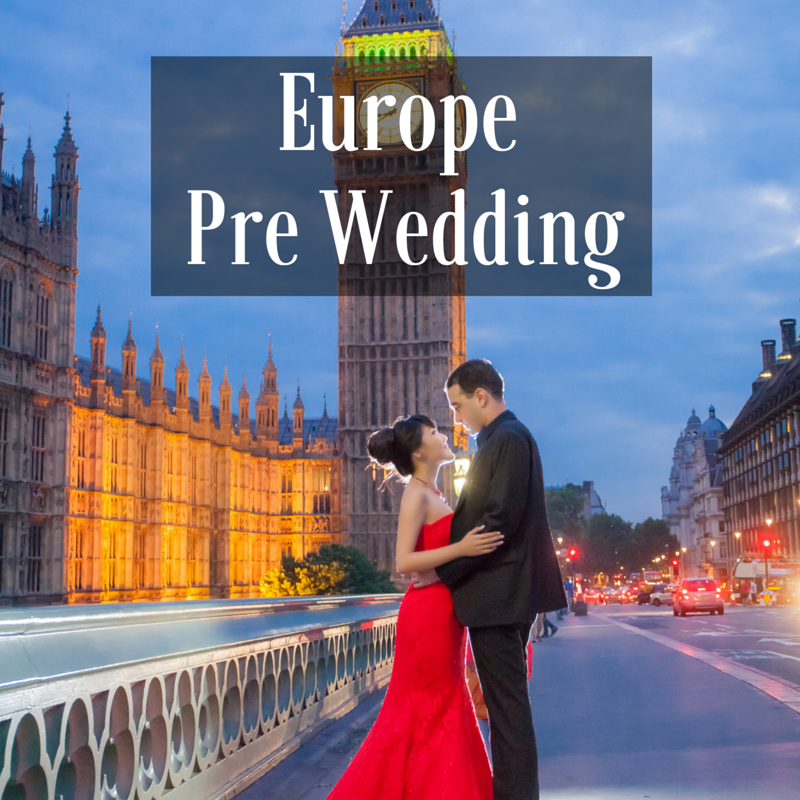 Europe Pre Wedding Photography
Santorini Pre Wedding Photography
Taiwan Pre Wedding Photography