Customer Testimonial Lei Siang & Ziqing
Thank you Ivy and all the Dream Wedding teams for the beautiful gowns and the Chinese traditional "kua" which you have picked up for my wife and me. We are really happy with the gowns and especially the Chinese traditional "kua" as my wife really looking forward to it. Ivy and her team wanted to give us a surprise on an item to open up my wife wedding red veil on the wedding day. Sadly, the courier has misplaced the items. Though we did not have the items, but I am really appreciative of their efforts.
Hopefully more people can choose Chinese Traditional Kua for their wedding as it really looks good on couples. Thanks again for the effort and understanding which the team has provided to my wife and me. I would like to promote this wedding planner to my other friends too.
Do keep up the great services!!
Customer review for Dream Wedding Boutique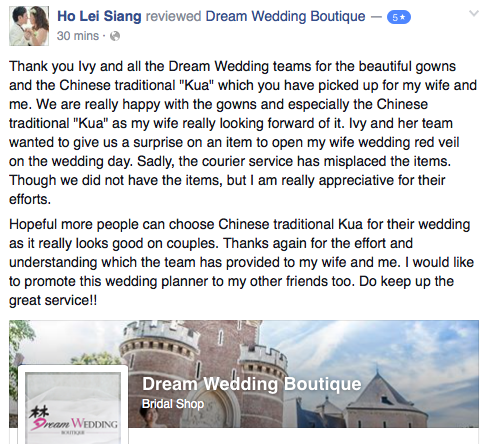 [one_half]
FOLLOW US ON SOCIAL MEDIA
[tg_social_icons style="light"]
[/one_half]
[one_half_last]
Related Post: Sample Dress on 50% Discount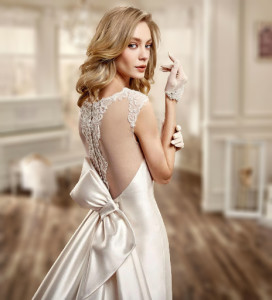 [/one_half_last]
Contact Us Here for Any Questions with regards to your Dream Wedding
[contact-form-7 id="8335″ title="Contact form 1_Couple review post"]