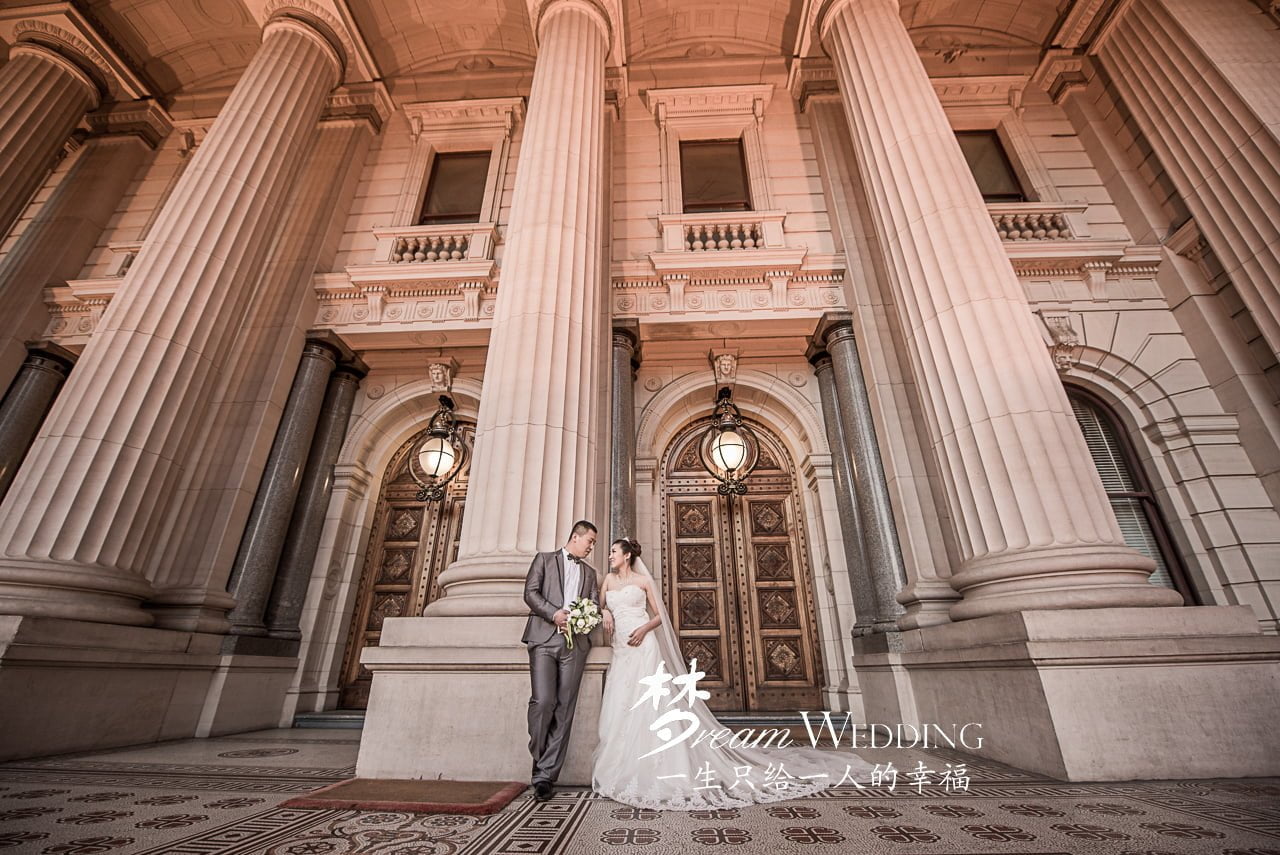 Southeast Asia has one of the most diverse cultures in the world. This means that there are many different races. In the bridal industry especially, there will be many options for us in terms of location and also options for themes. These modern days with people being more open minded, many different races and culture come together.
Colour
Weddings today have more colour and flair due to these clash of cultures with the bride and groom having more flexibility in to express their personality and choices in bringing a wedding together. Of course, certain wedding trends are still common among the current generation especially in Singapore when we are exposed to many different cultures outside of Southeast Asia. To those that are looking for the latest and inspirational wedding trends in Singapore, here are a few trends to look out for.
Last year, saw the increasing use of the colour green and the different shades of it, olive, lime, etc. It is being mainly used throughout the decor and bouquets for the tables. As for the current, year the major trend of colour is all about violet purple, which are being used for enhancements of floral decorations, centre pieces and designs for invitations. Bridesmaid dresses are also included in the colour trend for this.
Food
Now on towards the trends for food and unique dessert tables. Along the years, wedding cake alternatives have become more popular. The cakes are now being made with cheese. Macaroons and doughnut towers being added as complimentary food along the original wedding cake. Additionally, in Southeast Asia with the different cultures, there are many other options for complimentary food as well. From different pastries all the way to traditional snacks can be added to the trendy buffet style tables for guest.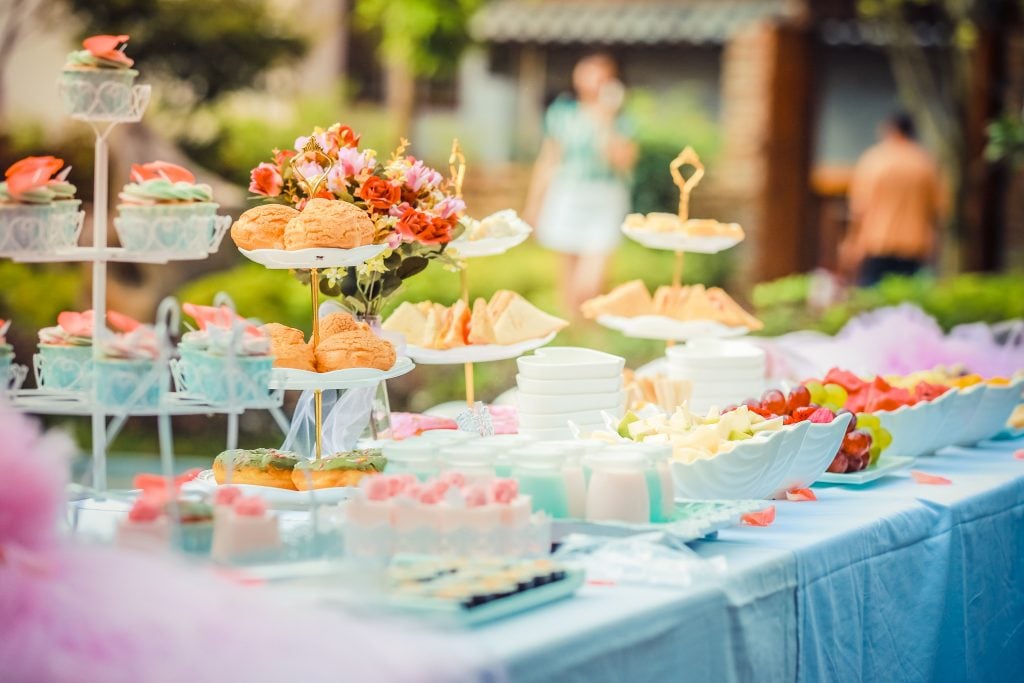 Flowers
The next important element for any wedding trend are the flowers. Flowers have always been a main component in any wedding and there are many ways of displaying. Hanging these floral installations can be really sophisticated providing receptions with a lustrous and elegant backdrop. When this method is utilised on tables, surrounding space, wooden beams, pillars and staircase can really bring out an elegant display of the reception.
Fashion
Wedding fashion will really bring out the ambient of the wedding. When it comes to choosing the right wedding dress, different opinions can cause a lot of conflict. It may be exciting, but it can be very overwhelming with all the options available to choose from. Research earlier on, on the different types of fashion bridal trends in Singapore by simply popping in to the nearest bookstore and picking up a bridal magazine. In this digital age, there are also many social platforms to make use of such as Pinterest to help you look into the current trends and figure what you will find comfortable and attractive.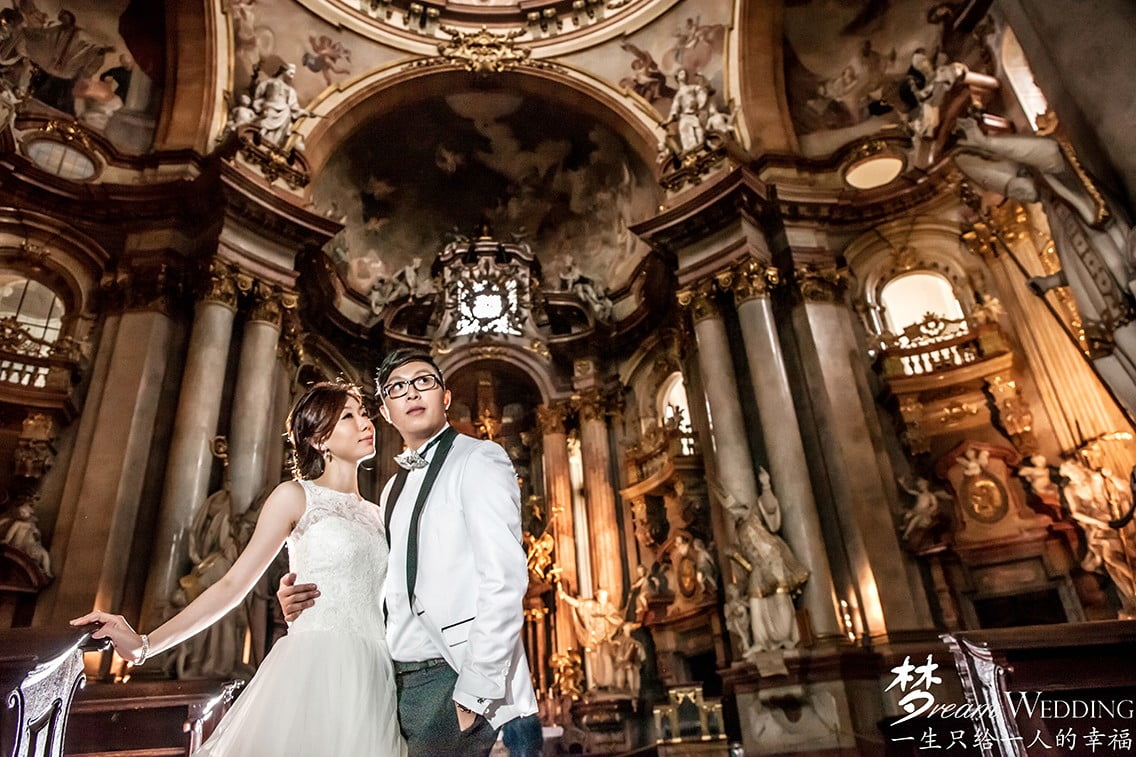 For the groom, a traditional black tuxedo or suit is always a good option to stick with. However the fit of the must be appropriate to modern times. Get a tailored fit suit, that will never go out of style. The current trends however, men are starting to look into the different fabrics, prints, colours, and even accessories. Velvet, ombre and corduroy seem to be picking up currently. For a traditional asian wedding however, the style and theme of the dressing may differ from different cultures.
Venue
Finally we have the decision of picking the venue location. Space and budget is important when choosing. It can be time consuming as each location will need to be visited. In Singapore generally, the ideal locations will be hotels as it is a more convenient option. Following the upcoming wedding trends in Singapore however, people are moving towards more industrial based locations with windows stretching for floor to ceiling as this will provide more natural lighting. Most locations that can achieve this ambient are warehouses, galleries and lofts which are abundant here in Singapore. The use of this venues also have exposed brick, metal accents and a huge amount of space to utilise which is the current trend now.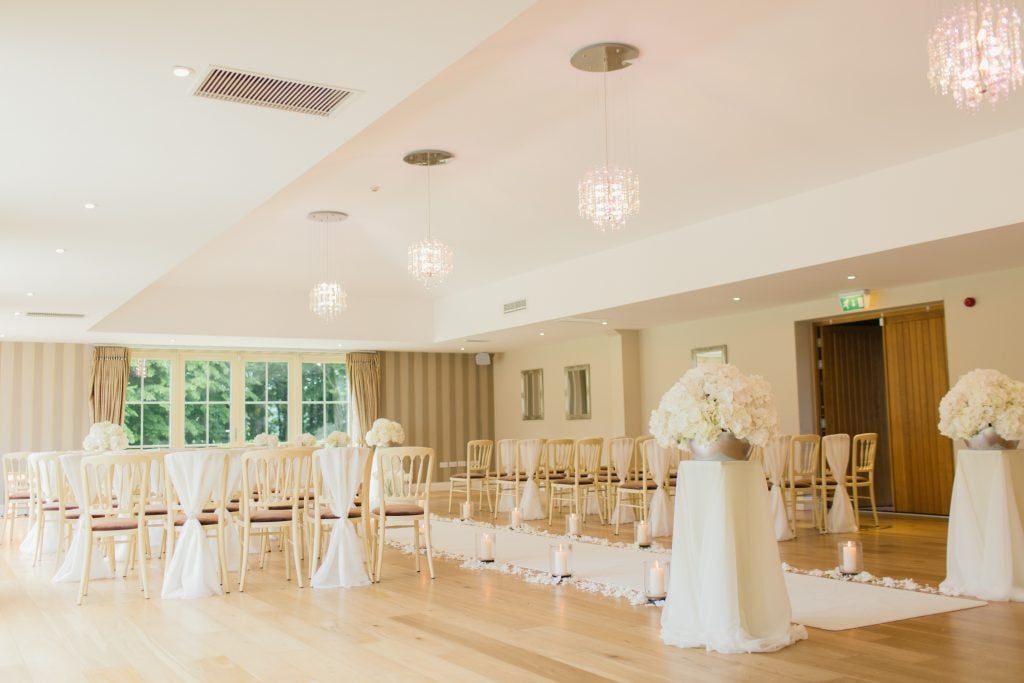 Overall, these are the standard components when people are looking into bringing their wedding together. As Singapore is a country of diversity, we have more options of combining both traditional and modern elements to create a unique wedding experience. As wedding trends change from year to year, we have to keep up to date on these different options that we have for us and create a perfect moment for our life.