5 Things You Should
Not FEEL GUILTY

about During Wedding Planning


From the time that you were being asked to go for a BTO (Build To Order) bidding from your boyfriend. He had just upgraded his rank to Fiancé from this point on. As he had just popped the questions to you! (Singapore Version of Will YOU Marry Me?)

Singapore Version Of Proposal: Lets Go apply for A HDB BTO

Now, you will be going through the tedious process of wedding planning process from wedding gown rental to pre wedding photography. Although it is technically "your day", you will soon notice that there are alot of decisions that will affect your loved one.
Remember that you can never please everyone with your decisions. Let us share five things that you should never feel guilty about during your planning process!

1. Not having one of your best friends as your bridesmaid or sisters!
Usually after our studying years in Singapore, you will have lesser time meeting for your sisters or girl friends as everyone have a different life now. Both of your relationship was no longer the same and you feel that you had a much better feeling with friends that you hang out now. (There are many more reasons why relationship was no longer the same, Its really okay!)
Don't be feeling guilty that you are not inviting her to be part of your entourage. As this group of sisters or bridesmaid is meant to assist you from your wedding planning process and support you in the journey from single to marriage!
2. By not having a Huge Wedding!
A wedding is really an intimate affair which is to celebrate the joy of the union of two madly in love couple with the rest of their loved one! Thats what we define wedding to be.
Invite friends and loved one that you really wish they will be here with you on your Special day!
You do not need to spend alot of money to invite guests whom you don't really want them to be there. People that will complain will still complain no matter if they are invited or not. :p

3. Having a weekday wedding!
There is absolute no problem with a weekday wedding! You are in fact saving yourself from the tons of guests lists that are half hearted in attending your wedding. Take this as a filtering process to have friends whom really care about you and wish to be here for your Dream Wedding!
A wedding is really expensive in Singapore due to the rates charged from banquet and wedding venue. (80 – 90% of your overall wedding budget) So why not save these amount when you generally save 40% of your overall budget simply by choosing a weekday wedding? (Saving come from reduce headcount and cheaper menu during weekday wedding)
P.s. Many hotel and banquet offer many more perks in a weekday wedding than a weekend wedding!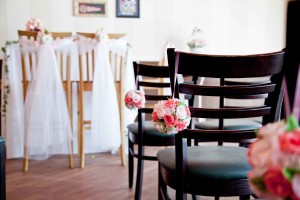 4. Having your wedding at a more humble venue instead of a Michelin Star Restaurant right in town
Think of it this way: If you were making lots of money, this will definitely not be an issue, right? Wedding are expensive directly from the banquet menu (80 – 90 % of your overall wedding budget), it does not matter if you save some money on getting novice photographer for your pre wedding photoshoot or getting a wedding gown from home based bridal (Illegally operating).
The wedding banquet is the largest budget that you can cut which will have a substantial saving! So brides-to-be, don't be guilty that you are inviting your guests to a very tasteful restaurant instead of having them in 3 Stars Michelin Chef Restaurant or Hotel. Your guests are here to celebrate your union and not for the food.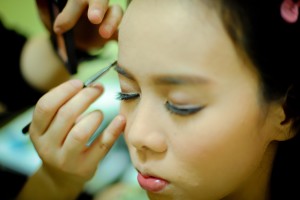 5. Not hiring your friends as your wedding vendors
Anyone who has a camera called themselves as Photographer (PG) and anyone whose hands are not shaking with their make up brushes are a Make Up Artist (MUA) now. But this is your Big Day! Your wedding are not a trial and error sessions for your friends!
Don't feel guilty that you are not hiring them for your special day! You will definitely not be saving alot of money by hiring them compared to a professional MUA or PG. (80% – 90% of budget is with wedding banquet)
Professional MUA & PG had been trained under the professional for many years and their rates may only be slightly more than your friends. Why risk?

[one_half]
Related Post: Wedding Planner Video Tips on "Is Wedding Fair Deal better than Normal days"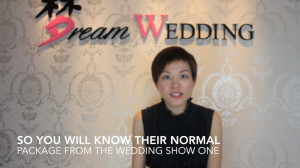 [/one_half]
[one_half_last]
Related Post: Sample Dress on 50% Discount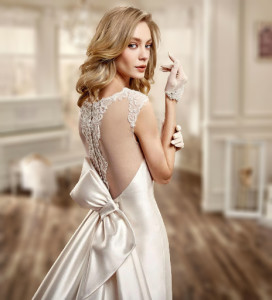 [/one_half_last]
Contact Us Here for your Dream Wedding Enquiry!
[contact-form-7 id="8044″ title="Contact form 1_5 Things You Should Not FEEL GUILTY about During Wedding Planning"]