3 Ways To Save Money in your Wedding Preparations
Wedding Planning can be a very daunting processes especially this is the biggest party of your life yet you can only try it once.  If you are in the processes of planning your wedding, you will have noticed that you are able to come up with a lot of money to pay for all the expenses that will be incurring from your event.
This usually incurs a lot of stresses and unnecessary burden when your biggest party is over. This guide will show you ways to save money in your wedding preparation yet having beautiful events that will bring wonderful memories for the rest of your life.
Here is how you can start saving the money, which you will be spending on instead, which can be used for your honeymoon or your home renovation.
1st Item: Your Venue Choices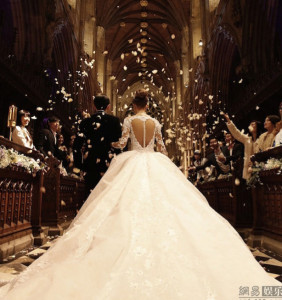 This is the Most Expensive Decisions you will make in a lifetime!
You do not really need to consider about the perceive value from your guest on the venue where you are holding your wedding reception.
A Common Misconception is that you need to hold it in 5 star Hotel or hold it at some Special Venue.
Truth be Told: It will simply look the same to them.
Simply ask yourself if you remember any of your friends wedding and I can be sure that you will only have very fade memories about them.
The wedding must instead means something to you and not to them. Consider your budget and from there find the most suitable place where the both of you will want to share the memories for a lifetime on your Wedding Reception Venues.
2nd Item: Forget about the wedding favours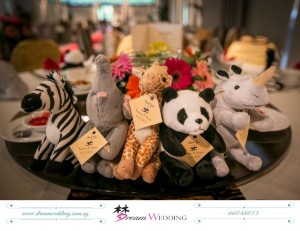 If the wedding favors, that you intent to give are not practical or means anything to both of you. Don't waste money to purchase it for your guest, your guest are not there for your items, they are there to join you in your wedding ceremony and to share the happiness with you.
The wedding favors is usually thrown away after the reception or left in one corner of your home waiting for discovery (many many years later). Instead of buying wedding favors, save the money and give a hand written note to each of your guest. It will mean a lot more to them then the ornament, which they have to keep in one corner.  :p
3rd Item: Hire a Professional Wedding Planner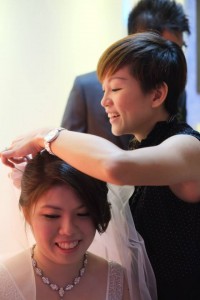 You may feel that hiring a wedding planner will be an additional cost. This is often a misunderstood concept. A wedding planner will help you to save cost and effort in so many ways during your whole wedding processes. They are professional who are there to guide you in purchasing the right items and at the right price for each items in your wedding.
Professional wedding planner are people whom have repeated business to various vendors such as Singapore Bridal thus they will often get better discount then you approaching the vendors straight. This is logical as all business want repeated business then forming a bonding session to every single customer.
The money saved in all the vendors they recommend, you can easily cover the wedding planner cost and maybe even save more. However, there is one thing that you will surely earn, Your Precious Time!
They will recommend good vendors that you will not have to waste much time asking around or looking around reviews. Furthermore, you can enjoy your whole event with your loved one while the wedding planner will run your show.
Conclusion
There you have it! 3 easy way to save money for your biggest party of your life! You should now be able to enjoy your wedding preparation while saving money!
[one_half]
Related Post: FAQ About Overseas Pre Wedding Photoshoot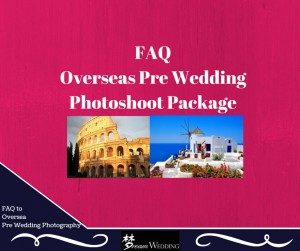 [/one_half]
[one_half_last]
Related Post: 10 Things to look out for in Overseas Pre Wedding photoshoot
Contact Us Here for Your Dream Wedding Enquiry!
[contact-form-7 id="7198″ title="Contact form 1_3 Ways To Save Money in your Wedding Preparations"]