Pre-wedding photography is a growing trend among young couples today. But couples often cannot decide easily with so many cities and locations to choose from. If you are unsure of which city to do your pre-wedding photography, then read on to find out more.
1. Bali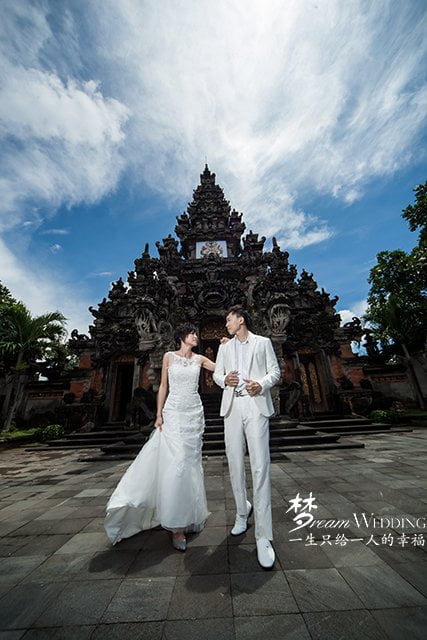 Bali is a very popular tourist attraction. Many websites rank it among the top 3 locations to visit. But did you know that it is also a fantastic place to have a pre-wedding photography session? The Mangrove Forest, Nusa Lembongan and Lake Tamblingan are some hotspots in Bali for pre-wedding photoshoots.
The Mangrove Forest is located in Southern Bali with a size of 1,000 hectares and 1.4 kilometres of wooden path inside it. Apart from mangroves, there are numerous beautiful animals, such as fiddler crabs, small fish and white storks. In addition, there are several relaxation huts, a 11-meter-high bird watching tower, and a floating deck located there.
Next, Nusa Lembongan is a breathtaking tropical island located at the southeast coast of Bali. Couples can go there via a 90 minute boat ride from Sanur. You can do photoshoots at different beaches there such as Mushroom Bay and Dream Beach.
Lake Tamblingan is about 1.5 square kilometres in size. It is located beside two other famous tourist attractions called the Buyan Lake and Gubug Temple. Couples may wish to do their photoshoots while on a boat ride down Lake Tamblingan or even at Buyan Lake and Gubug Temple.
With all these wonderful locations in Bali, It is not hard to see why Bali has become the go to place for pre-wedding photoshoots.
2. Maldives
Maldives is a beautiful sovereign Asian country with over 298 square kilometres of land. It is located southwest of Sri Lanka and India. It boasts two exquisite resorts called Angsana Velavaru and Baros Maldives. Couples can marvel at their breathtaking views and have their pre-wedding photography there.
Angsana is located on Velavaru Island (Turtle Island). It is accessible by seaplane near the Velana International Airport. It is a resort with 113-villas, 3 restaurants and a secluded, exquisite beachfront. The water villas also come with private pools. The surroundings are perfect backdrops for any pre-wedding photography.
Baros Maldives is a boutique resort located near to Male City. Couples can get here by a 25 minute speedboat ride from Velena International Airport. The resort has two regions, namely the main island and the water villa area. Couples can have their pre-wedding photography at many locations on the main island and the water villa area.
3. Sydney, Australia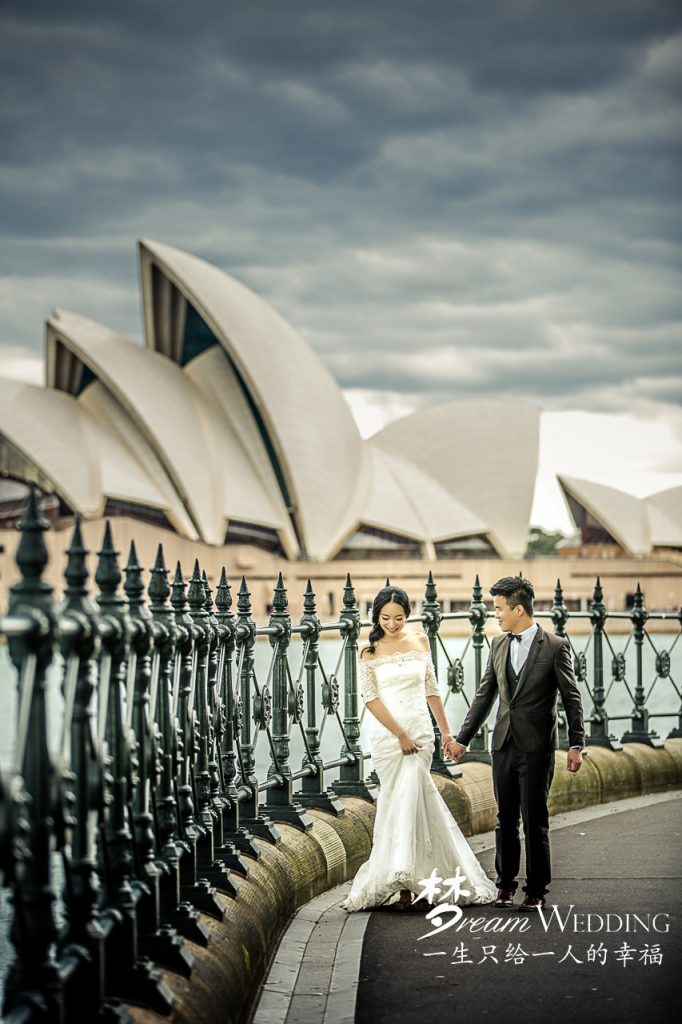 Australia, located down under is both a continent and a country. It is packed full of exhilarating adventures and activities. Sydney and Melbourne are two hot destinations for couples to have their pre-wedding photoshoots.
Sydney is home to many popular tourist attractions such as the Taronga Zoo, Sydney Opera House and Sydney Harbour. The Taronga Zoo has over 2900 exotic animals such as koalas, gorillas and kangaroos. One can even camp overnight at the zoo by booking the Roar and Snore package. The Sydney Opera house is packed full of music, arts and performances all year round. The Sydney Harbour has some of the finest cuisines and magnificent views.
4. Melbourne, Australia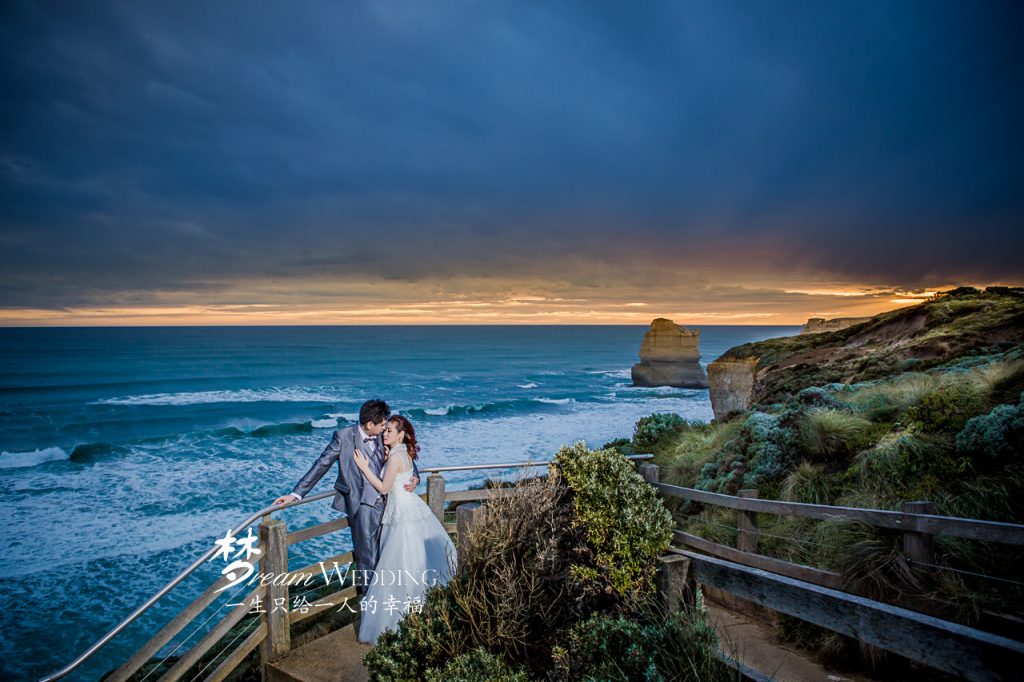 Melbourne is renowned for its balance of cheap food, great entertainment and exciting sports. One can also find many little known pre-wedding photoshoot locations there. These include Brighton Beach and Cape Schnack. Brighton Beach is filled with colourful wooden houses along its serene shores. Although Cape Schnack is a 2 hour drive from the airport, this mesmerising cape is worth the journey. It is surrounded by luscious greenery and a magnificent panoramic view of the Bass Straits waves. In addition, the white lighthouse is a perfect photogenic location for pre-wedding photography.
The locations in Sydney and Melbourne have the perfect balance of nature and city view as backdrops for wedding photos. Therefore, it is no surprise that many couples choose Sydney and Melbourne for their pre-wedding photography.
5. Phuket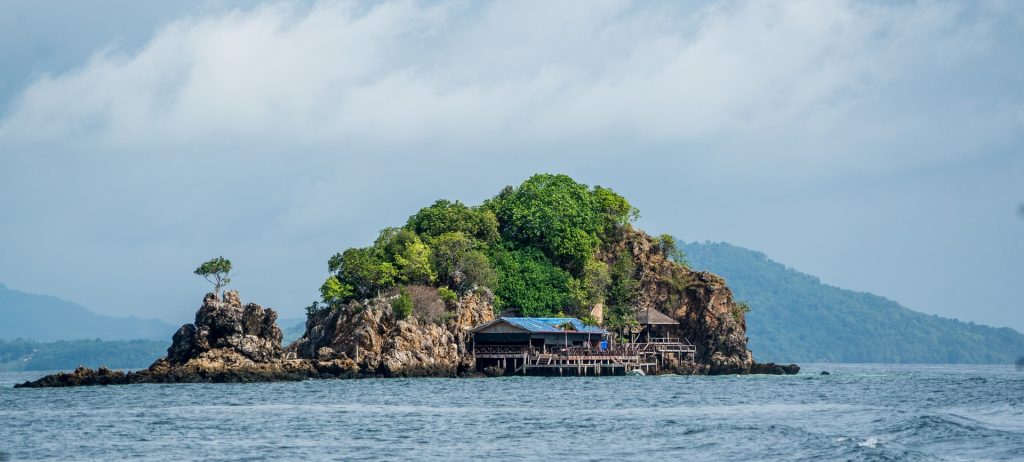 Phuket is the biggest island in Thailand and is located in the Andaman Sea. It is filled with many astonishing mountains. These mountains stretch as far as 440 kilometres from the Kra Isthmus. Couples must visit the Impiana Private Villas Kata Noi and Ao Sane for their dream pre-wedding photography.
Impiana Private Villas Kata Noi is found on the rocks between Kata Noi and Kata. It has the most ideal location for a romantic photoshoot with the Andaman Sea backdrop and spectacular sunsets. Couples can also conduct their photoshoots at the vast lawn with Kata Noi vistas and the tropical orchid garden walkway.
Ao Sane, on the hand, is packed with three mini beaches. The beaches have shiny sand and glimmering greenish-blue seas. Couples will definitely enjoy the serene atmosphere as they pose for their pre-wedding photoshoots.
6. Langkawi, Malaysia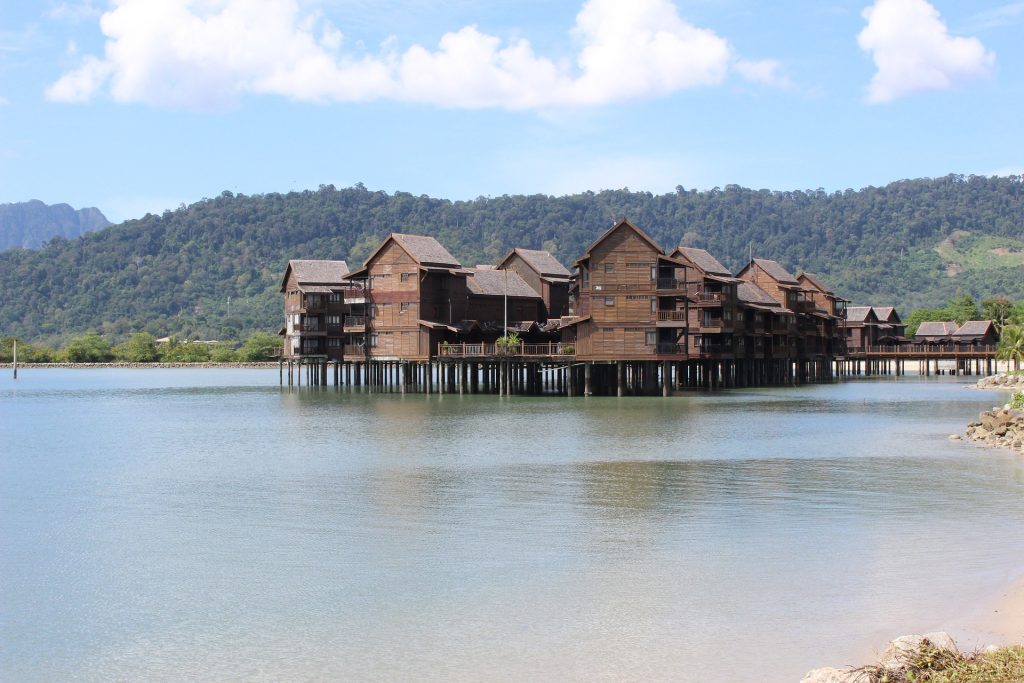 Langkawi is one of the most popular tourist and couple attractions in Malaysia. It has many idyllic locations to conduct pre-wedding photoshoots. Couples can even choose to have their honeymoons at these locations.
Datai Langkawi and St. Regis Langkawi are two blissful places for couples to sit back, relax and enjoy themselves. At Datai Langkawi, couples can go to the rainforest, beach and even waterfall. These places are very accessible from the 5 star beach hotel. On the other hand, St Regis Langkawi is a luxurious but quiet 5 star hotel. It is surrounded by exuberant rainforest, a private beach and an outdoor infinity pool overlooking the Andaman Sea.
7. Penang, Malaysia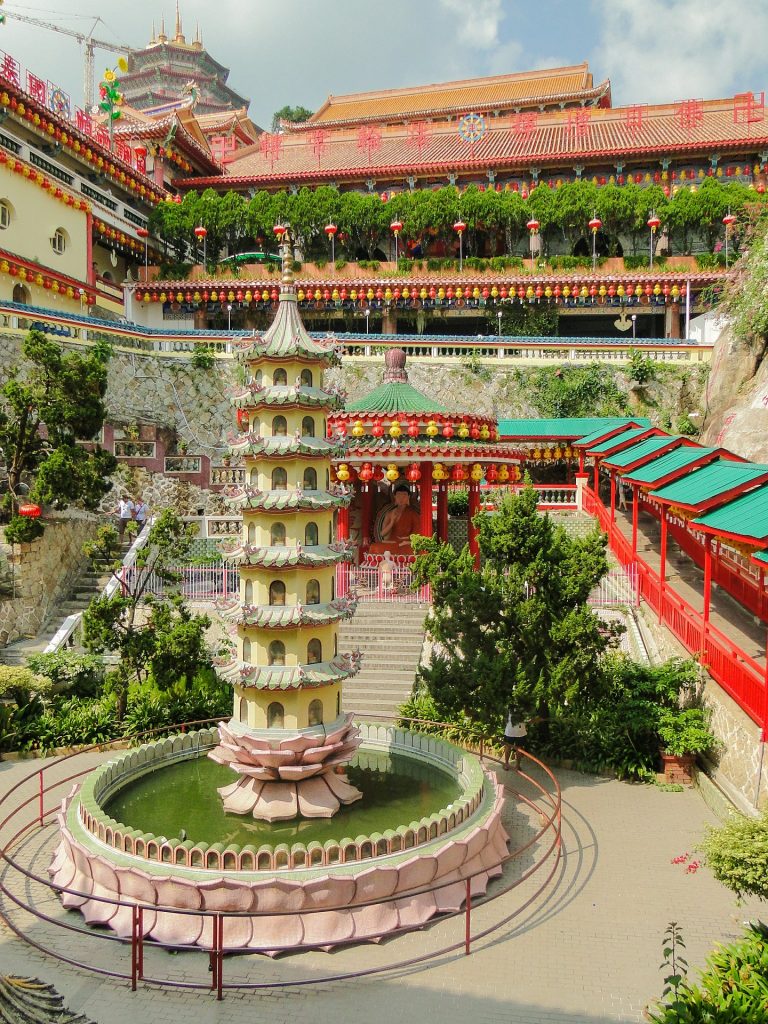 While Penang is mostly famous for its Peranakan culture, it is also has many ideal locations for pre-wedding photoshoots. Two of them are the Peranakan Mansion and Tropical Spice Garden. The Peranakan Mansion is a renowned Baba Nyonya heritage house. It features a romantic nostalgic background for an ideal photoshoot. In addition, there are numerous antiques in the interior, which makes the photographs stand out.
Tropical Spice Garden is another special hotspot for pre-wedding photoshoots. It is an award-winning eco-attraction filled with over 500 plant species. Its vibrant green scenery helps create a natural and outstanding background for any couple photoshoot.
8. Paris
Paris is truly a magnificent city to behold. It is home to the Eiffel Tower and has several amazing areas for photoshoots. Some examples are the Trocadero and Louvre Museum.
Trocadero is found across the Seine from the Eiffel Tower. It is the most ideal place to start your Paris photoshoot. There is an awe-inspiring view of the Eiffel Tower from Trocadero Square. Sunrise is the best time to conduct photoshoots as the lighting is more flattering. Furthermore, there are lesser tourists around that time.
The Louvre Museum is another perfect place to conduct your photoshoots. The surroundings will take your breath away regardless of whether it is sunrise or nighttime. In addition, there are numerous photo friendly areas nearby such as the Palais-Royal or the Tuileries Gardens.
9. Santori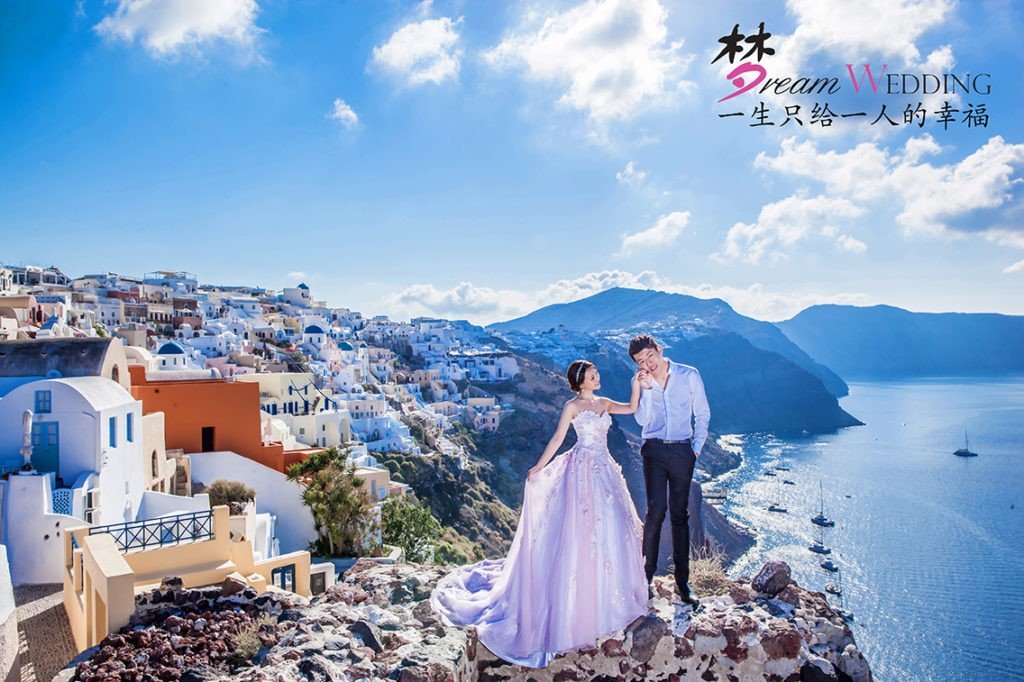 Santori is a Greek island, located about 200 kilometres southeast of the mainland. It has only two main seasons throughout the year. The warm season lasts from April to October while the rainy season runs from November to March.
Fira and Oia are two famous towns there for pre-wedding photoshoots. These towns are filled with iconic cubical houses which are made of native stones. The Black Pebble Beach of Kamari is another famous place in this magnificent island. It is filled with red and black volcanic pebbles. The shore serves as the perfect background for any pre-wedding photoshoot.
10. London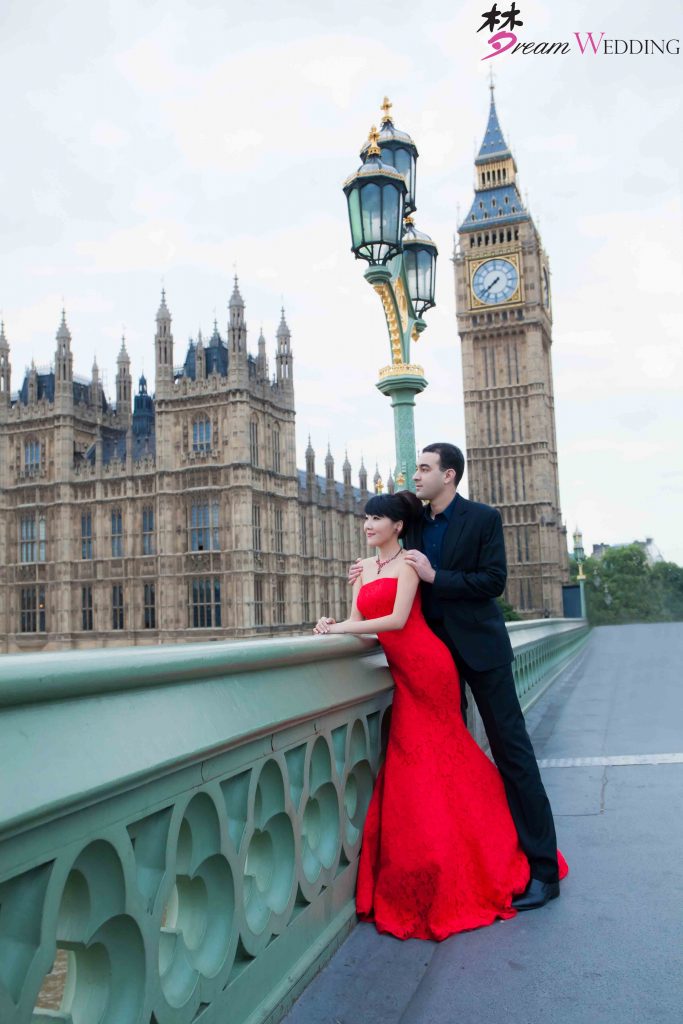 London is the worldwide renowned capital of England. It has the perfect mix of historical architecture and pop culture landmarks. You can visit numerous popular landmarks like the London Bridge, Big Ben, Wembley and Abbey Road for photoshoots.
Alternatively, you can take candid shots at their iconic red telephone boxes, or have an enjoyable and sweet ride on their double decker buses. You may even wish to have your photoshoots in front of famous football stadiums if you are a major fan of football clubs like Arsenal or Chelsea.
11. Prague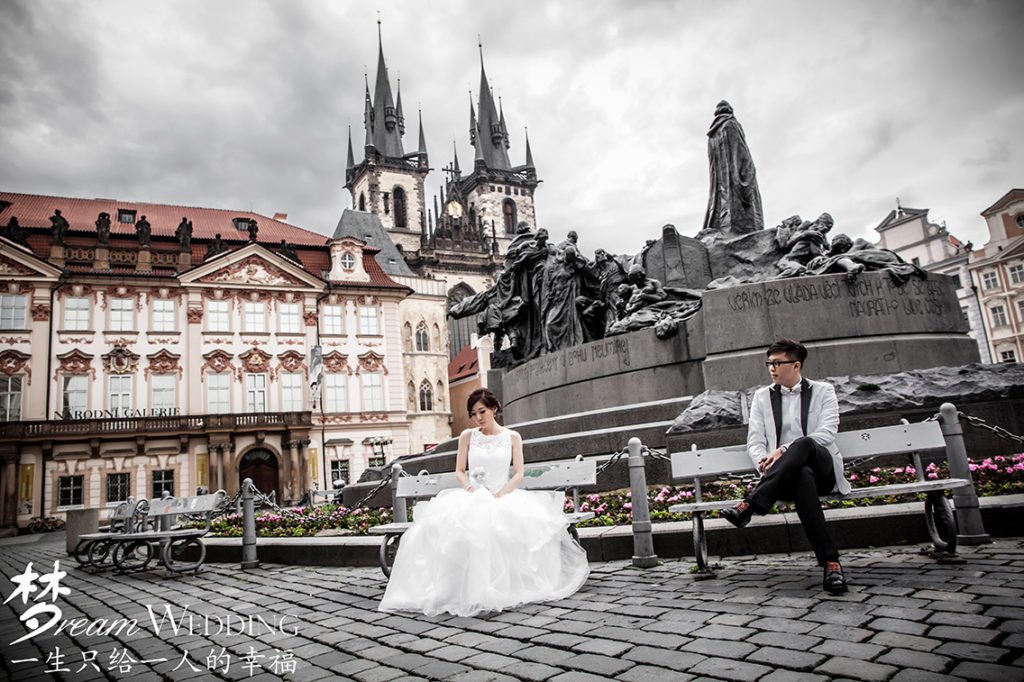 Prague is the capital of the Czech Republic, located in Eastern Europe. It has a very mesmerising culture and landscape. There are numerous locations to have photoshoots such as Prague Castle and the Town Square in the centre of Old Town.
Prague is filled with pleasant churches and towers. There is also an abundance of Baroque, Gothic, and Medieval structures. Due to its structures, Prague has been dubbed "City of a Hundred Spires". Prague is definitely the perfect pre-wedding photoshoot location with its majestic architecture and cultural diversity.
12. Auckland & Queenstown New Zealand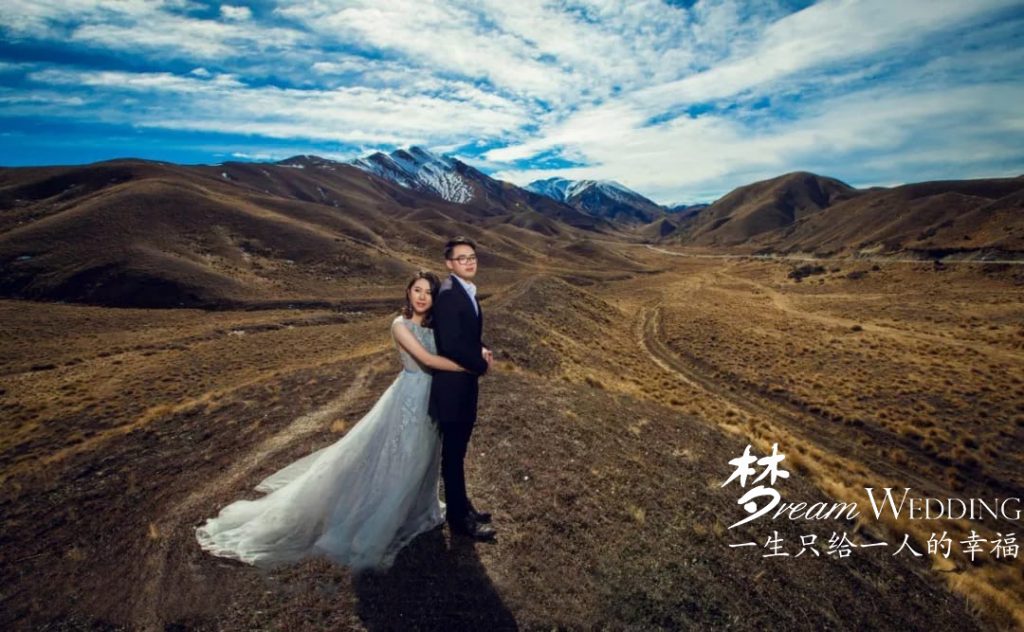 New Zealand has eye catching natural scenery and varied landscapes. This makes it one of the best places in the world to have pre-wedding photography. Auckland and Queenstown are two ideal locations in New Zealand that are perfect for photoshoots.
West Auckland have numerous isolated waterfalls. They are often accessible after walking through ferns and local bush. In addition, the brightly lit grand buildings provide the ideal backdrop for evening photoshoots.
Queenstown is definitely for you if you prefer mountain landscapes and backdrops. There are various outstanding summits that you can reach by car ride. You can even pay for an affordable helicopter flight to isolated areas instead.
13. Taipei, Taiwan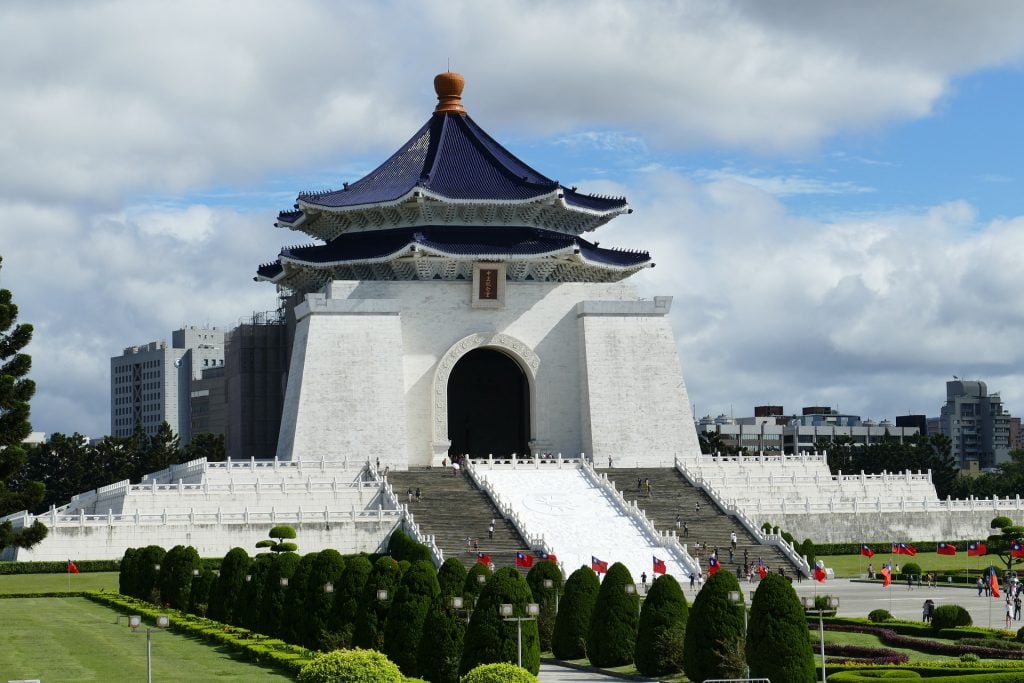 Taipei is the capital and cultural centre of Taiwan. It is a modern city with bustling streets and contemporary buildings.
The Taipei 101 skyscraper, at 509 metres, is the tallest building in the city. It has extravagant shops at the bottom and an observatory to catch a breathtaking view of the city at the top. The National Palace Museum is another popular attraction in Taipei. It has a massive collection of Chinese Imperial art. All these locations in Taipei provide the ideal backdrops for pre-wedding photography.

14. Singapore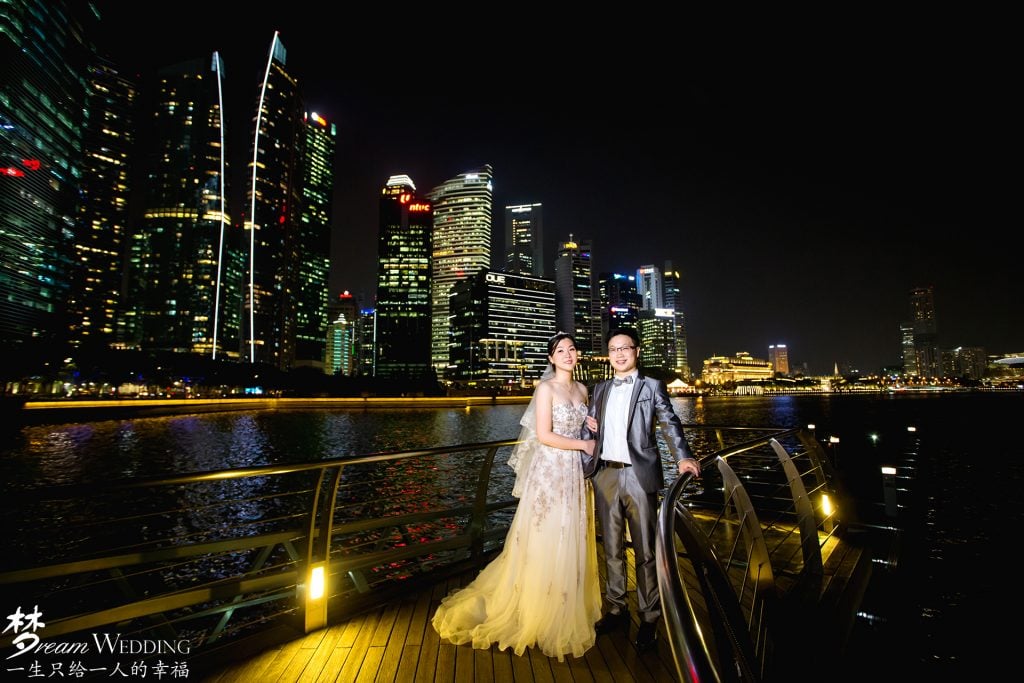 Singapore is a tropical island located at the southern tip of Malaysia. It is one of the most successful countries in the world despite its small size and lack of natural resources. It is also a very good place to have pre-wedding photography.
Couples can explore popular places like Marina Barrage or Marina Bay Sands to take photographs with the magnificent skyscrapers as backdrops. Or they can head over to the Botanical Gardens or Fort Canning for more natural photo backgrounds.
There you have it, 14 of the best cities to have your pre-wedding photography. There is definitely something for you regardless of your budget or preference.
If you are looking for the best wedding photography Singapore has to offer, check out Dream Wedding now.