Thailand Khao Yai Pre Wedding Tour
Khao Yai is Thailand's third largest and one of the most visited national parks. It is a UNESCO World Heritage Site too. Located just 3 hours from Bangkok, you will never believe you are in Thailand. Khao Yai is a year-round getaway destination with a lush, mountainous landscape, fertile valleys, pounding waterfalls and rich biodiversity.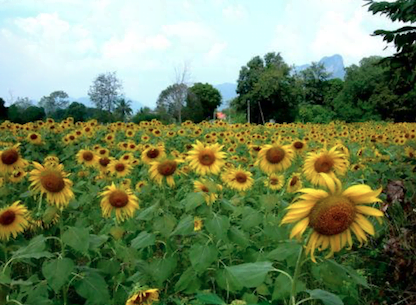 Opening intake for our very first Portfolio Sample Couple for Khao Yai!! 
What is perks of being our very first Portfolio Sample Couple??
Transportation is for you!! As this magical land is located 3 hrs away from Bangkok, we will arrange the transport from Bangkok Airport (BKK) to Khao Yai! Besides that, we have included a day use of transport for your photoshoot! Hence you don't need to worry about any additional cost, the only thing you have to book yourself is the air ticket!!
We have included your accommodation for this trip, it will be a 3 day 2 night trip and all 2 nights accommodation has already included.
As we need these portfolio for our future use of marketing, we are going more-than-usual-number of location for your photoshoot. My apologies that future customer will have only limited location to choose from.
All Photos Returns!!! We are giving back all your photos without any add-ons!! These saving will gives you a longer, better honeymoon.
We only limited to 2 couples! So grab before it is gone! 
Contact Us Here for your Dream Wedding Photoshoot there!
WhatsApp Us at 82998796 for Details. 0% interest Monthly Instalment Plan Available.
Related Wedding Services