Dream Wedding Budget is introduced to serve more wedding couples who are looking for quality wedding gowns without breaking the bank. Simple yet classic, gowns from the Budget Boutique are perfect for brides who are having a ROM ceremony. In addition to gown rental, Dream Wedding has no frills packages for couples looking to rent two or more outfits. All packages are specially designed with you in mind and are straightforward with no hidden costs.
Currently, we will be having sales of Pre Loved Gowns at $100 Nett!
Buy it before you missed it in our Bukit Batok Bridal! (By Appointment Only!)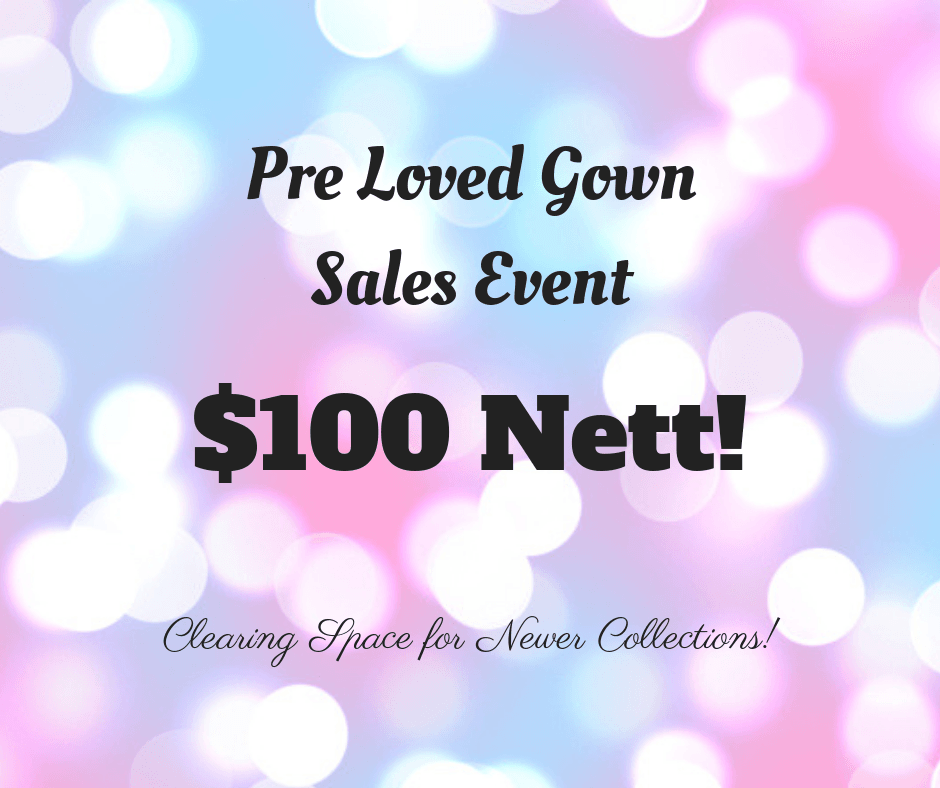 Naturally, all couples will be worried about renting gowns and having it cost less than the package. Not to worry, we've got you covered on that front! Couples will have the option to pay the a la carte price or package price, whichever is lower, as long as you decide on your gown before signing with us. 🙂 The option to buy now is even more worthwhile! Visit us soon to see these beautiful pre-loved gowns for sales!
Gown Design For Your Dream Wedding!
Contact Us Here for your Dream Wedding Journey!
Testimonial from our Past Wedding Couple with our Dream Wedding Gown Rental Services
Marshall & Doris Lovely Couple Review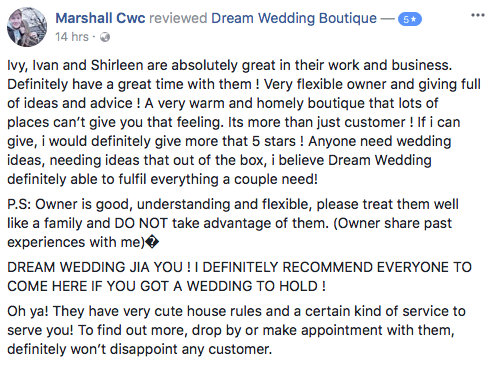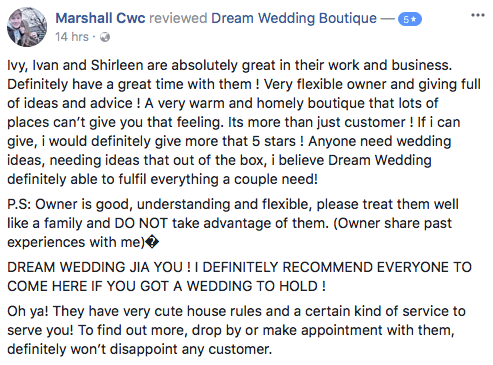 Jonathan & Yun Rong Beautiful Couple Review

Afiq & Erma Sweet Couple Review

Be one of them Contact Us Here for your Dream Wedding Gown!
Related Wedding Services