Certified Wedding Planner Course by Dream Wedding
After 9 years in the Wedding Business, Our Chief Wedding Planner, Ms Ivy Chin are here to share the Secret to Building your Own Wedding Planner Business!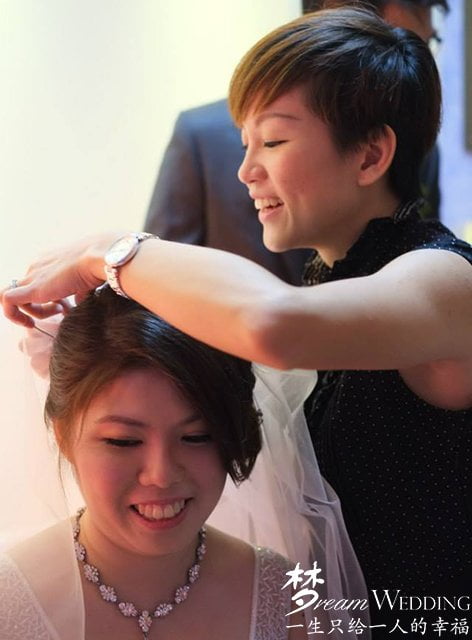 We promise you that this will be Singapore Most Effective & Practical Wedding Planner Course for you to start your own Business.
See What Past Couple had said about Ms Ivy Chin service standards.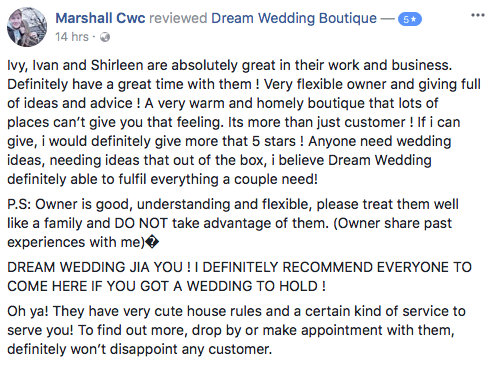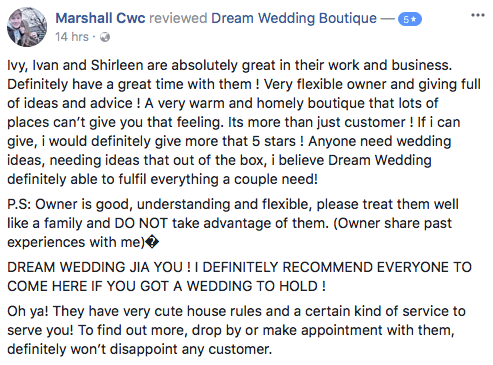 We believe in teaching our students how to fish instead of feeding them fishes and so the lessons will incorporate a lot of hands-on practical lessons. This will enable you to be able to handle the various interactions between you & your future wedding couple!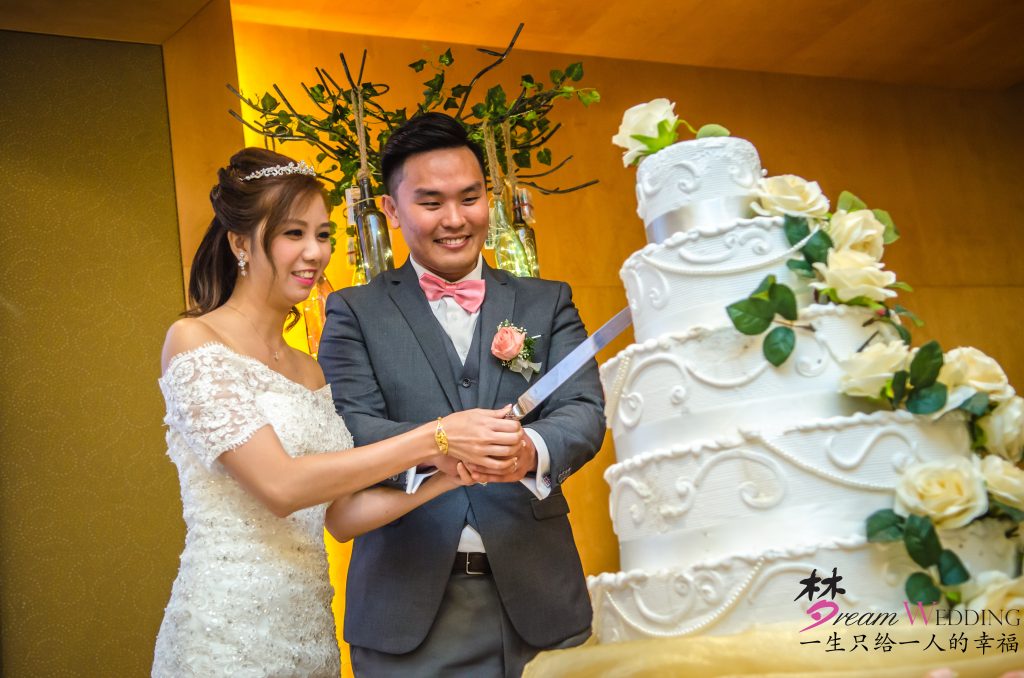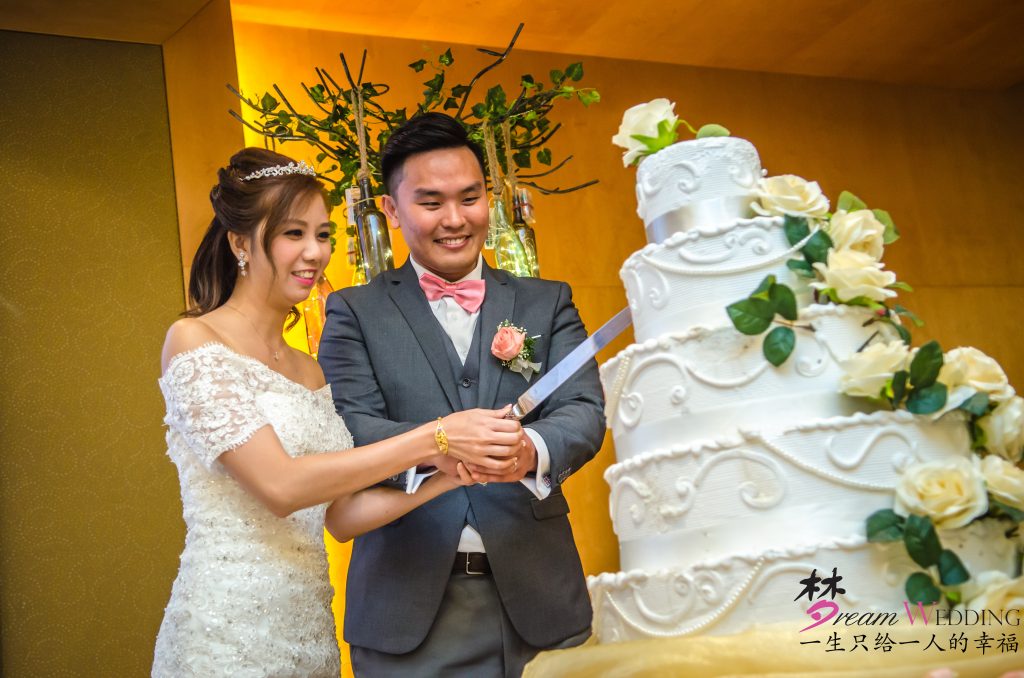 Lessons will include the following:
-Hands On Practical lessons
-From Traditional Culture, Gowns to Website Development
-Certification Upon Completion of Course
-Backend Support Network After completion of course
-Upon Graduation, You will get to work with Real Customers
-Mentorship by Celebrity Wedding Planner, Miss Ivy Chin
10 Lessons of 2.5 Hours
+
30 Hours of Practical Customer Interactions
Course Fee will be $6000 Nett. 0% interest instalment plan are available for 12 months.
(3 Years Free Refresher so you can come back and refresh your module that you want to go through again as each year, there will be new trends being shared in class!)
0% Interest Monthly Installment Plan Available.
<Money Back Guarantee if you did not learn anything from the course>
See what our students say from attending the course
Dream Wedding Scholarship up to $3000.
Dream Wedding offers scholarship of up to $3000 through an Earn & Learn program which successful applicants will have the scholarship amount deducted from the course fee straight away.
For this scholarship application, applicants will have to go through an interview.
Upon successful application, applicants will be able to pay lesser to go through the course and learn a wider range of wedding program separately from the main course.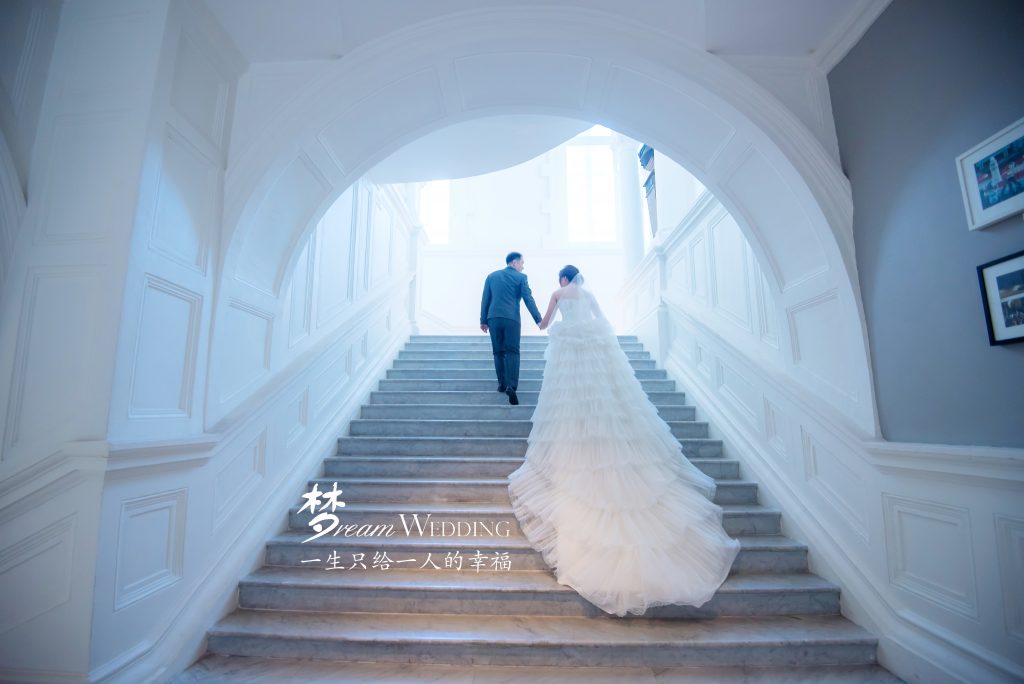 "Be the change that you want to see in yourself and create the magic in other people lives! "
Class Intake open monthly. Do Contact our team here.
You may also Whatapps 82998796 for sign up & enquiry.
See What Many More Couples Reviews that Past Couple had said about Ms Ivy Chin, Chief Wedding Planner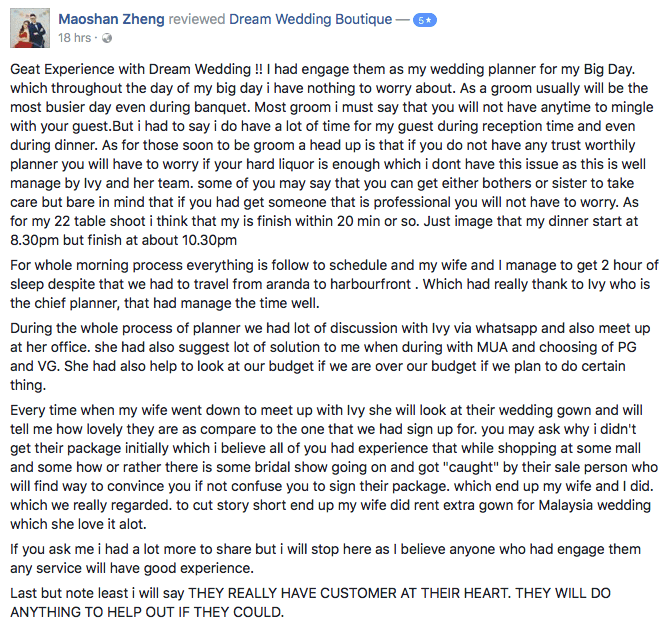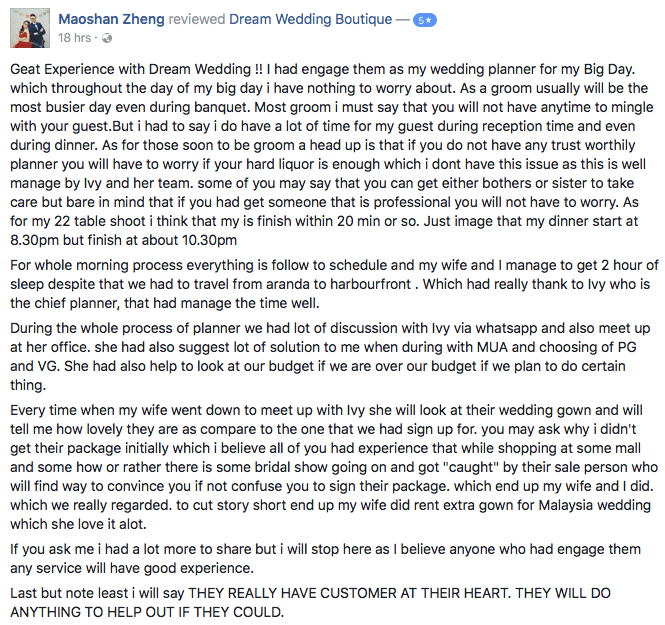 Mao Shan & Suit Yen Wedding Planner Couple Testimonial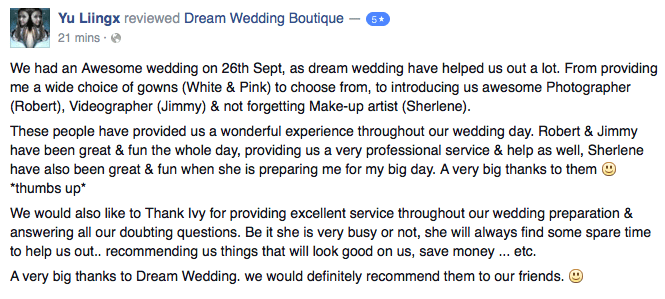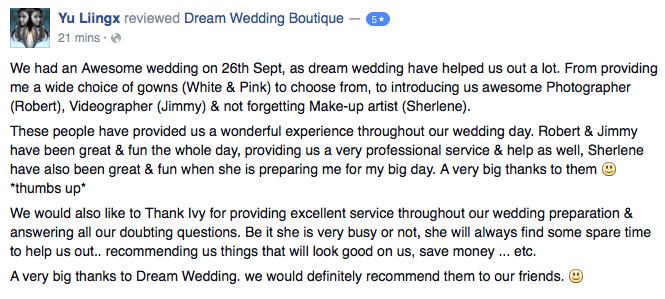 For any questions, Contact our team here.
You may also Whatapps 82998796 for sign up & enquiry.