Bridesmaid Dresses
Dream Wedding is Singapore Largest Bridesmaid Dresses Supplier in Singapore. We are here to bring you a large range of quality Bridesmaid dresses!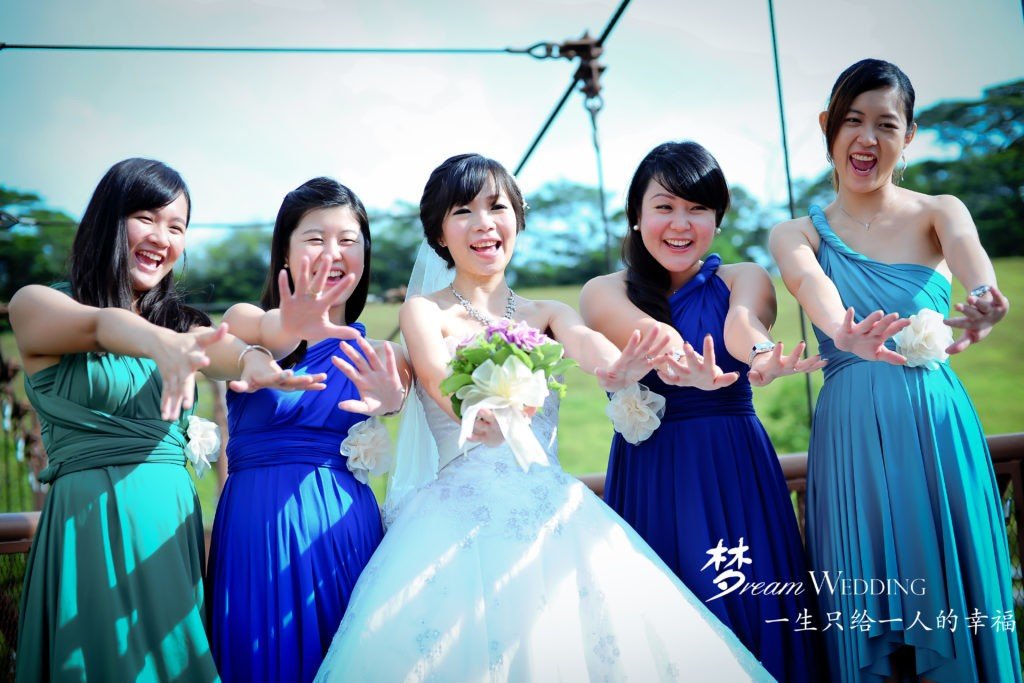 Bridesmaid Dresses usually is one of the most worrying factor for all Brides To Be during their Wedding Planning process as usually they will not be sure if buying it online (Such as Ebay, Tao Bao or carousel) are going to be in good quality or not. All brides will hope their maid of honour and sisters are dressed beautifully like them too!
We are here to offer you quality Bridesmaid Dresses to both our couple and online viewer!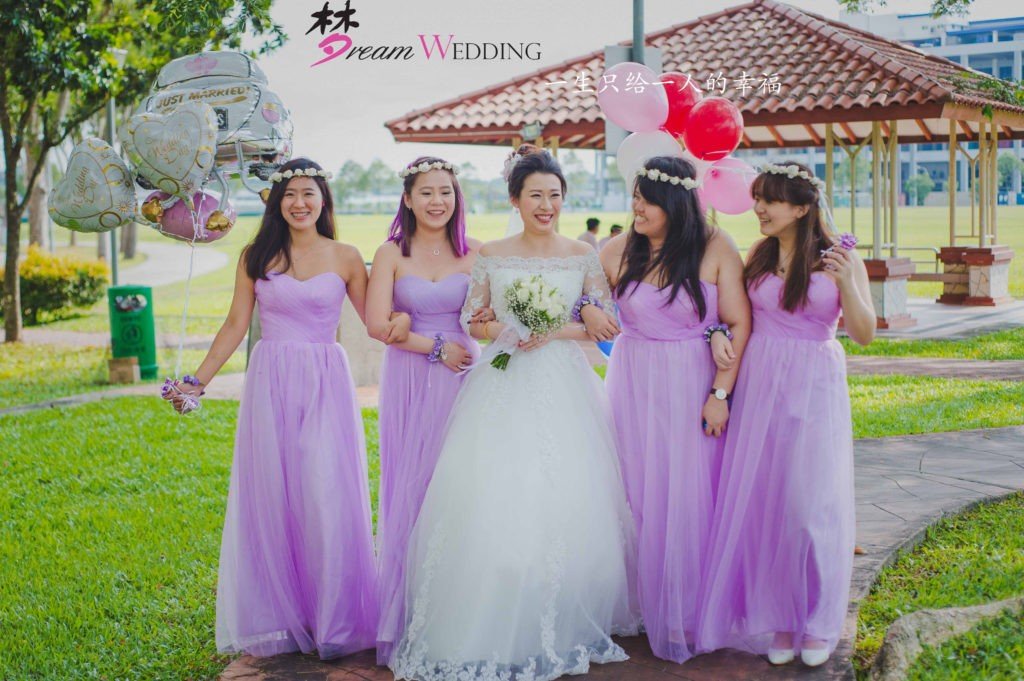 Now you will not have to worry about quality when purchasing or renting from us as you will have to see physical bridesmaid dress in our bridal!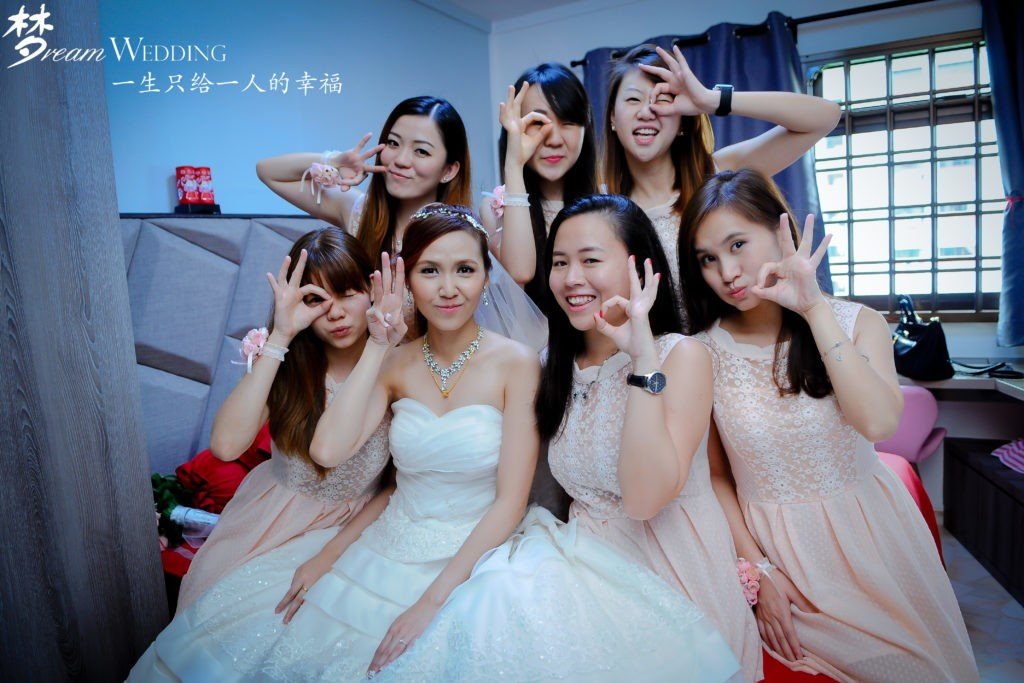 Bridesmaids' Dresses – The Trends for 2018
Gone are the days when bridesmaids' dresses had to be some of the ugliest gowns you have ever seen. The evolution of bridesmaids' dresses has been pretty slow, but we have finally reached that time and age where looking as pretty as the bride is not a mortal sin. When choosing bridesmaids' dresses, one hardly took into consideration the fact that women have different body types, and so a one-style-suits-all approach was just unjust; but what was even sadder is the type of gowns they wore, like convertible gowns that some could barely tie, mismatched shirts and skirts (in the name of a fun wedding), drab-colored clothing (weddings would feel almost funereal), and poorly executed rainbow-colored dresses (no comment). Now, bridesmaids have more options to choose from, mostly because brides are more open minded than ever about what they want their best girls to wear at their weddings. These trends are fun, classy, ethereal and elegant. When done right, these dresses can be worn even after the wedding, as they are modern, fashion-forward, and literally straight off the runway. No one likes to cringe when seeing photos of how they looked at that wedding so many years ago. Why not have a go at these trends for bridesmaids' dresses to give them beautiful, lasting memories of your wedding?
Bridesmaids' Dresses Trend #1: One-Shoulder Sleeves
There is always another option to going strapless, you know. Now, the one-shoulder trend has made an entrance on the wedding scene, and it is there to stay. At least for a while. One-shoulder dresses can be long or short; the sleeve can cut across the chest or just sneak up one shoulder; it can be a wide sleeve or a thin one; the choices are endless when doing a one-shoulder design.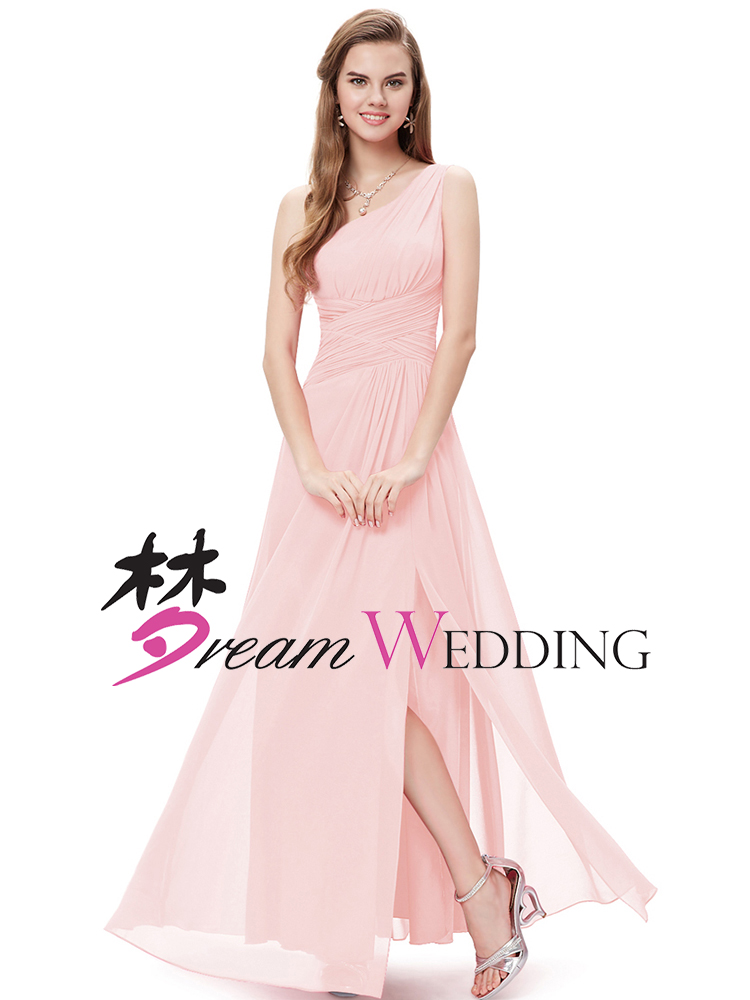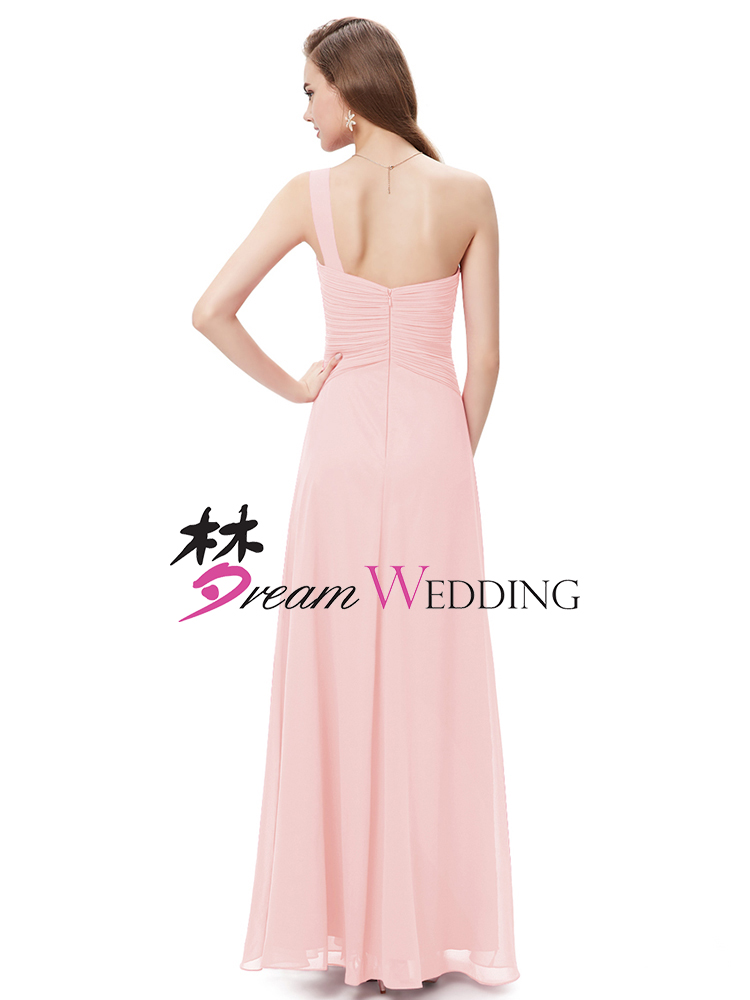 Bridesmaids' Dresses Trend #2: Cap Sleeves
Cap sleeves are simply cute. This option is for those that are not comfortable strapless, but don't want the one-shoulder either. Cap sleeves are perfect for elegantly showing off some skin at the chest and the back, and they flatter the shoulders while still providing some cover. For a classic look, do those sleeves up in lace or tulle.
Bridesmaids' Dresses Trend #3: Flutter Sleeves
These utterly feminine, very flattering sleeves are just perfect for that fairy tale wedding you are going for. When done up in light or sheer fabrics with soft colors, flutter sleeves literally give you wings.
Bridesmaids' Dresses Trend #4: Off-Shoulder Sleeves
Dresses with sleeves that leave the shoulders bare are also a cool alternative to strapless gowns, and it is a bridesmaids' dress trend that is catching on pretty quickly. With off-shoulder sleeves, you can show off those shapely shoulders and flash some skin, yet stay classy and elegant. In neutral colors, off-shoulder gowns are simply to die for.
Bridesmaids' Dresses Trend #5: Open-Back Gowns
Open-back gowns aren't just for dinners and cocktails anymore: bridesmaids are rocking this look with elegance and panache. Open-back dresses in textured lace are just splendid, and these dresses are even more elegant when the front is completely covered up, leaving the back bare (as the name implies).
Bridesmaids' Dresses Trend #6: High-Low Dresses
This design is fun, flirty, and stylish. High-low gowns bold colors (think cherry red), and even as a two-piece set, are a fresh take on traditional bridesmaid dresses.
Bridesmaids' Dresses Trend #7: Tiers
Think a long, straight gown is too boring for your bridesmaids? How about a long, tiered gown? That's right: tiered gowns are a bridesmaid dress trend for 2017. Tiered dresses in soft fabrics are dramatic enough without going overboard, and are they perfect for dancing or what?
Bridesmaids' Dresses Trend #8: Tea-length Gowns
These are dresses that fall just below the knee, or go past the knees to brush the lower calves. They are not full-length or short gowns, and they are probably the hottest bridesmaid dress trend right now. Tea-length dresses flatter any body type, and they strike the balance between formal and informal wear perfectly.
Bridesmaids' Dresses Trend #9: All-White Gowns
I believe I heard a gasp. Yes, all-white bridesmaids' dresses are not a crime. They are beautiful, and lend an air of elegance and solemnity to any wedding. This just depends on the bride's approval.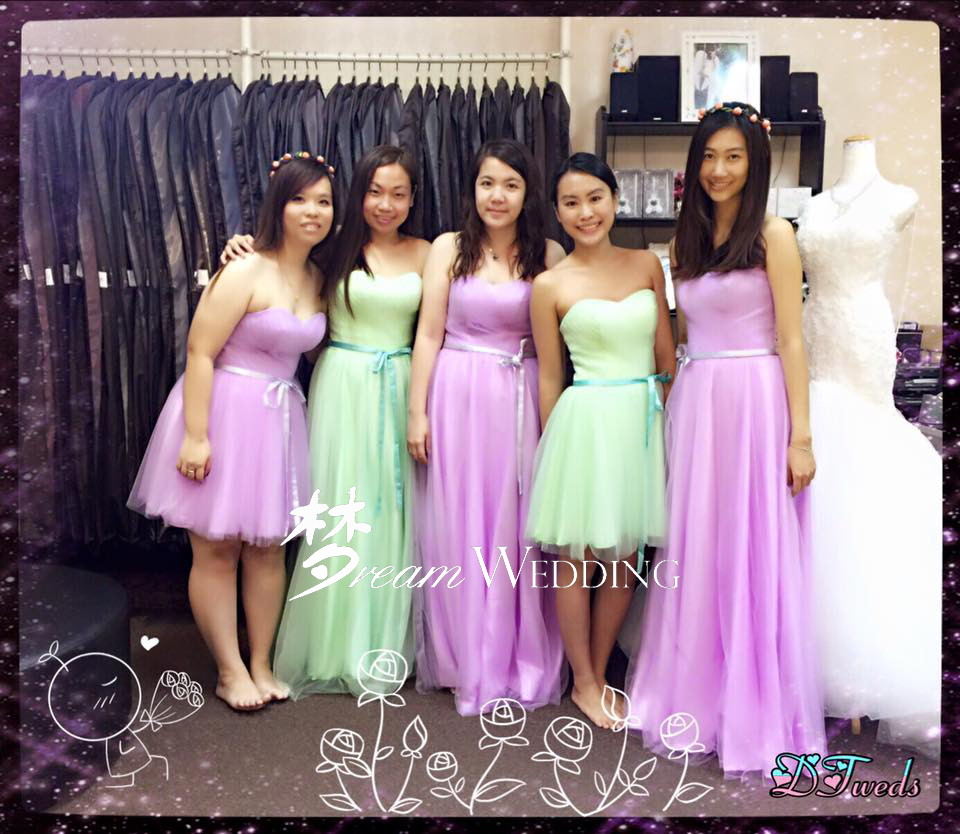 Bridesmaids' Dresses Trend #10: Bold Colors
Red. Yellow. Blue. Metallic. Burnt orange. Lime green. Nothing is off limits now when it comes to the color of bridesmaids' dresses. Bold colors are making a comeback, but try to use them wisely.
The list is pretty long too, and there are still so many other options, such as color variations, sheer fabrics, cotton lace and the like, but this should give you an idea of what the trend is for bridesmaids' gowns in 2017. While there are many online stores where you can go to order your bridesmaids' dresses, there is always the problem of quality lurking around. How sure are you that what you saw on the page and ordered is what you will get? What if the dresses come too late for any adjustments to be done? Are you going to subject your best friends to cringe-worthy wedding pictures and blame it on the online store?
No.
We at Dream Wedding Singapore offer you quality bridesmaids' dresses that you can be certain that what you see and order is what you will get. Dream Wedding Singapore has a wide range of quality dresses for bridesmaids, in different colors, styles, designs, fabrics, and lengths. And we don't stop there: we also offer our customers deals on these gowns.
Really, what are you waiting for? Start shopping! The perfect bridesmaids' dresses await!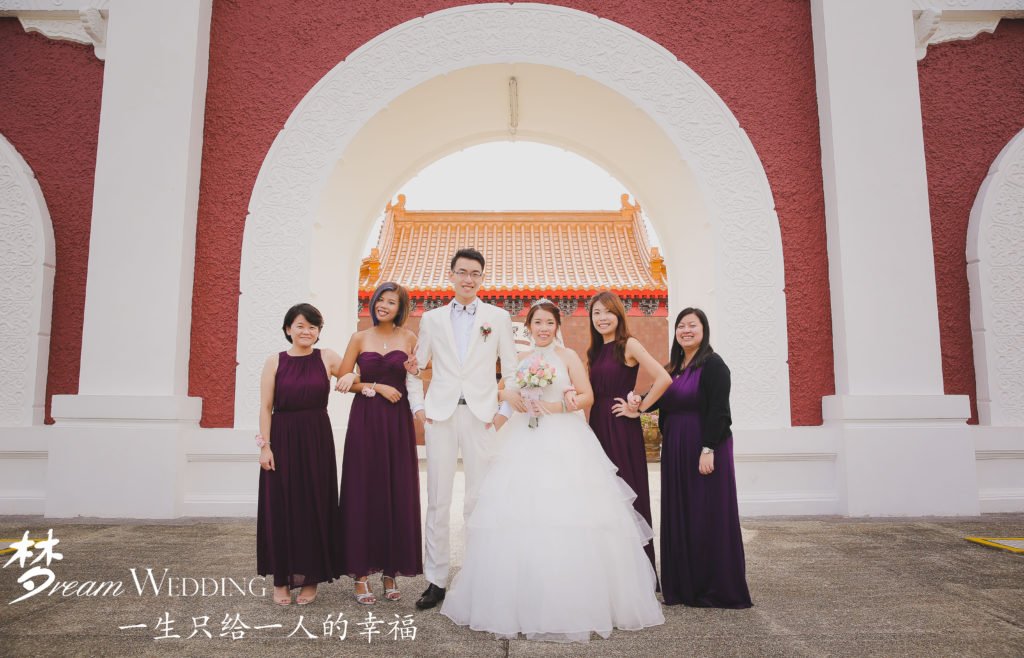 More Wedding Related Services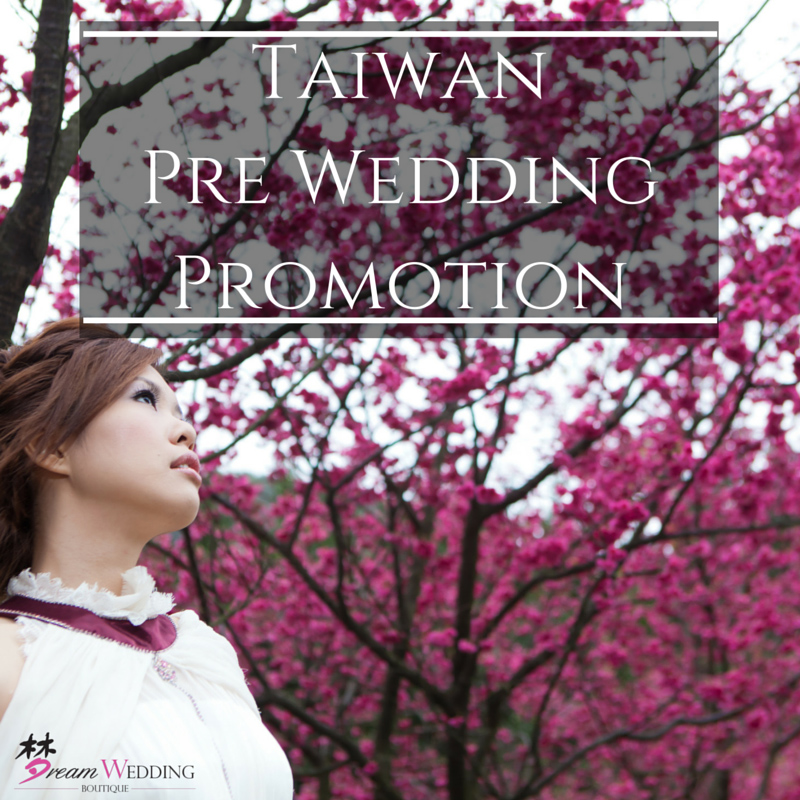 Taiwan Pre Wedding Photoshoot Promotion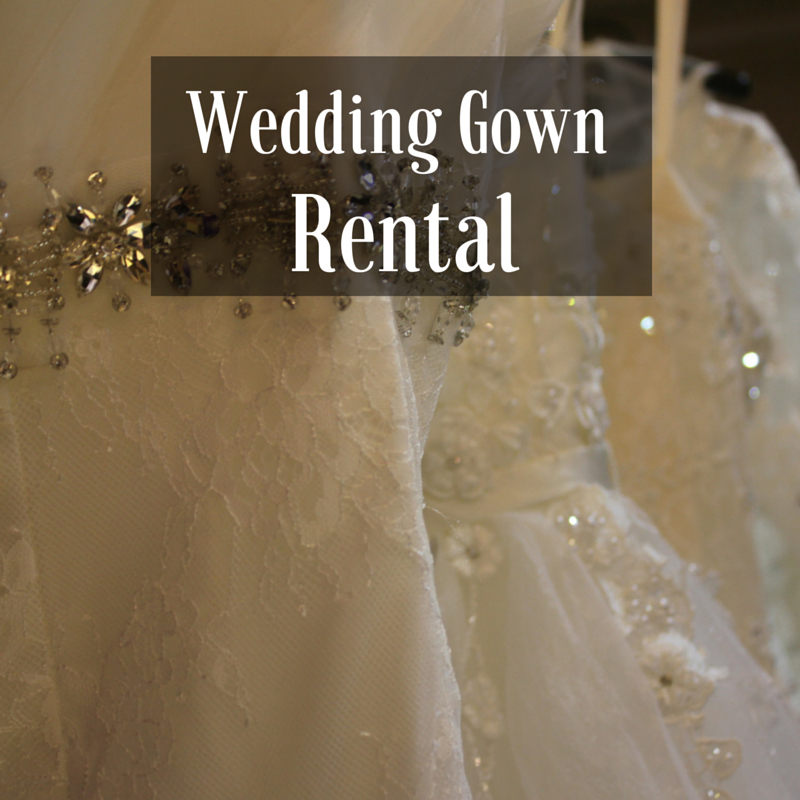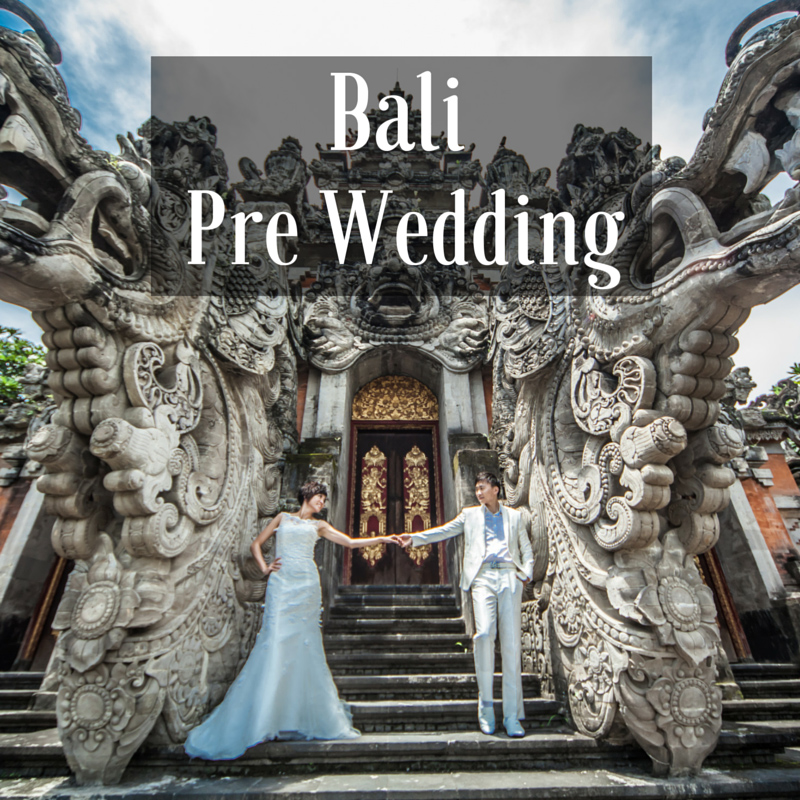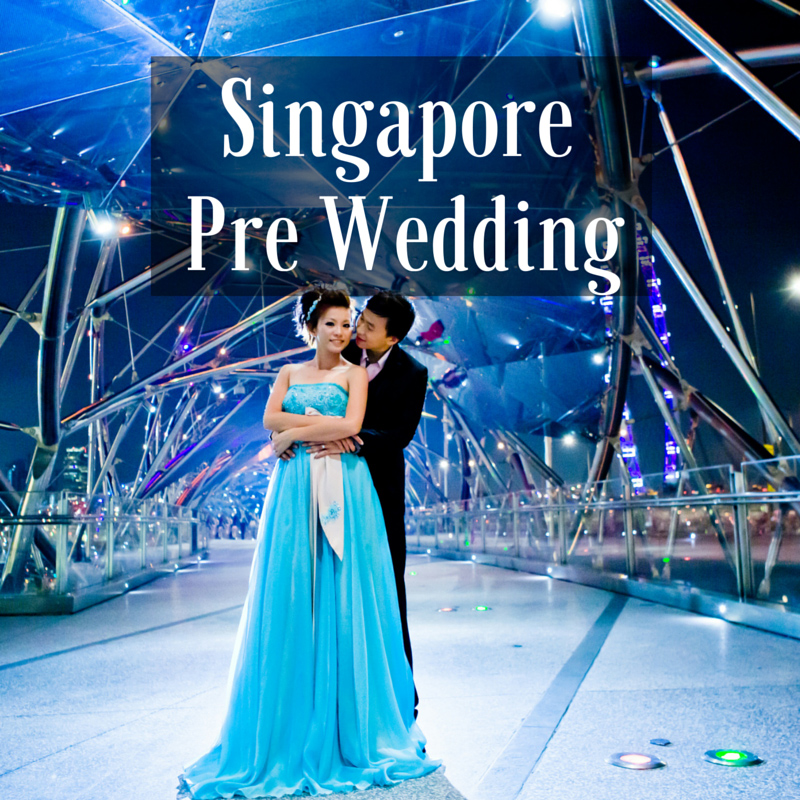 Singapore Pre Wedding Photography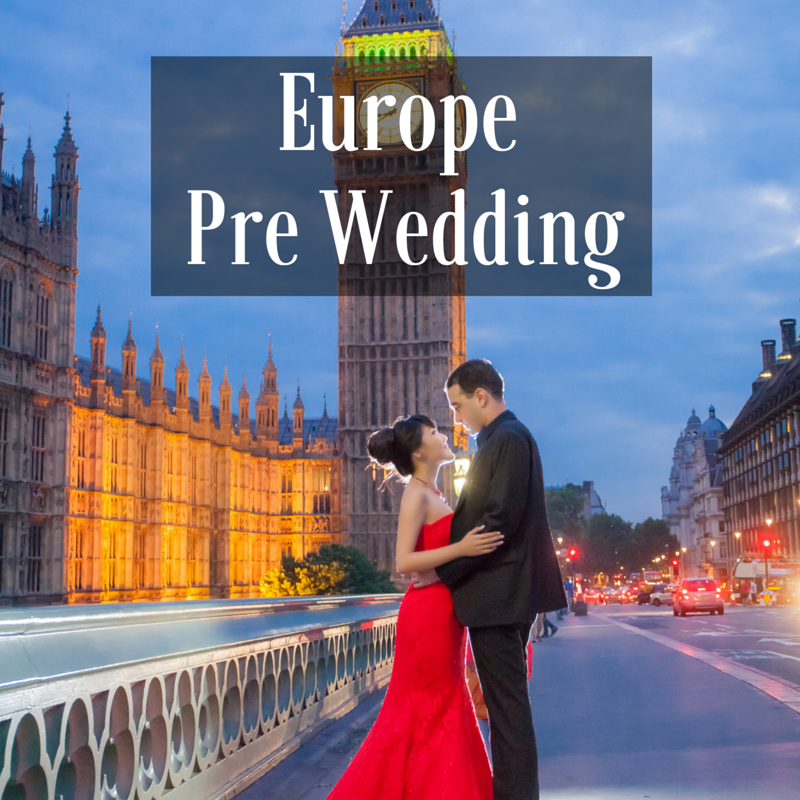 Europe Pre Wedding Photography
Do contact us here for any Dream Wedding Enquiry!